Best seller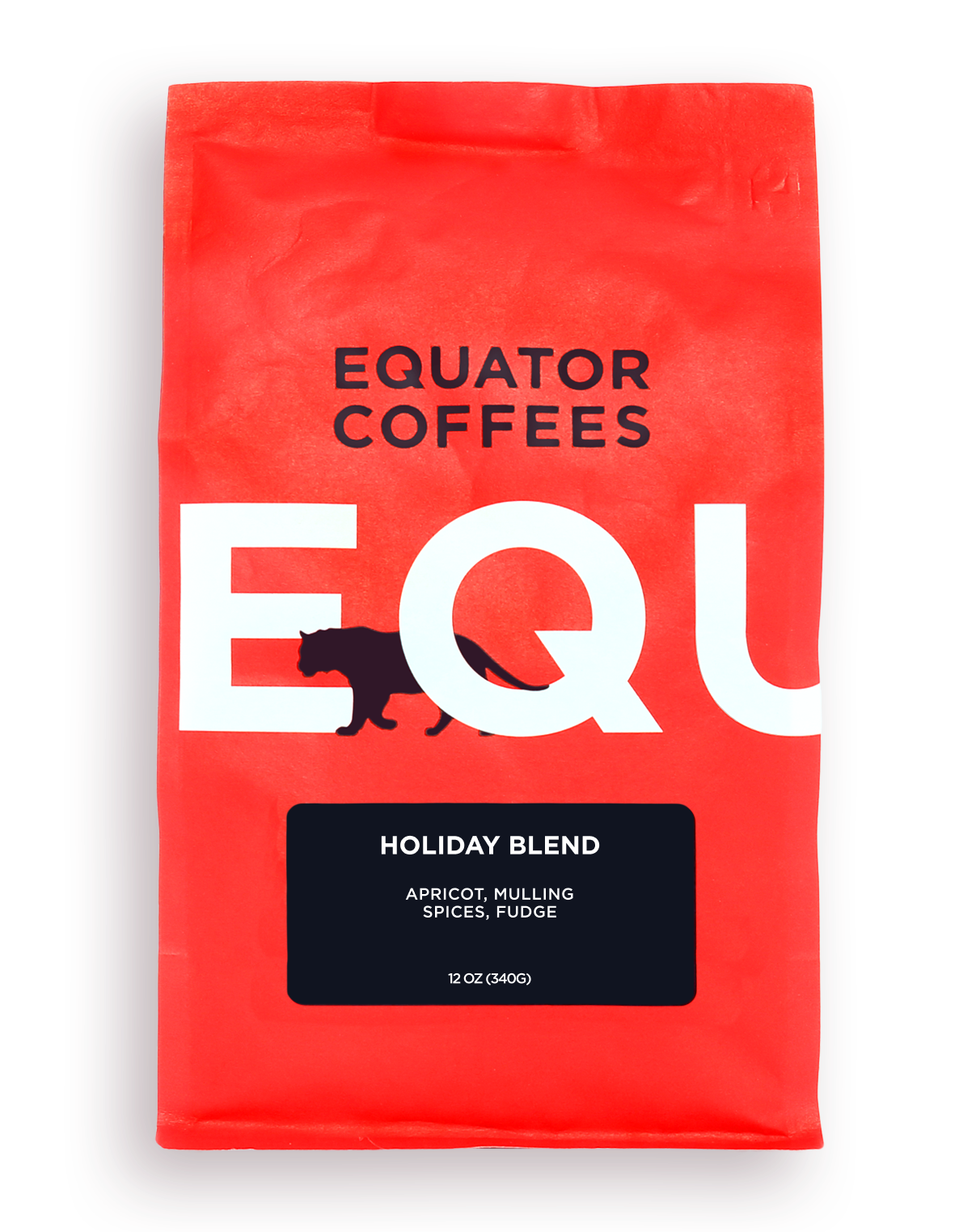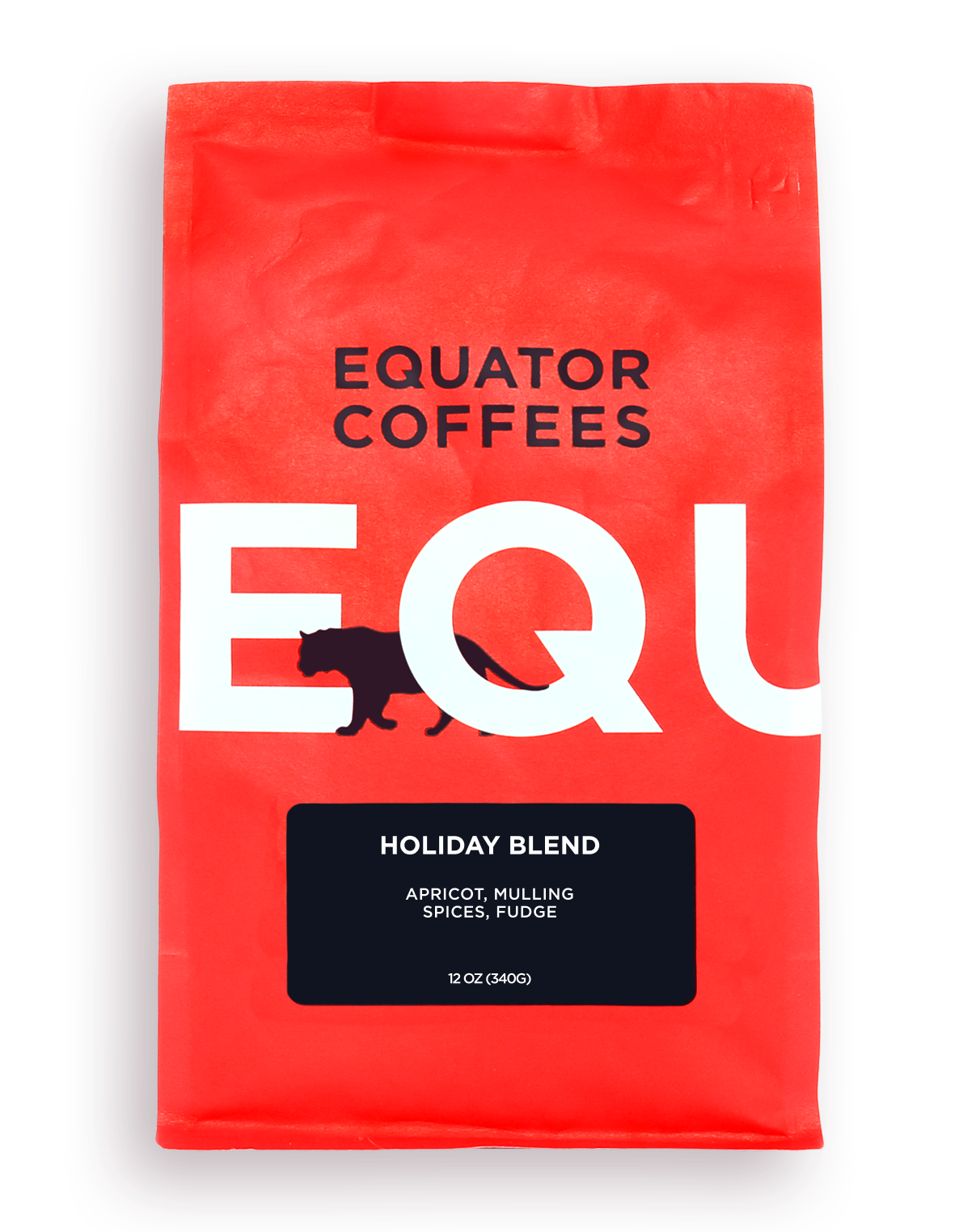 Holiday Blend
Apricot, Mulling Spices, Fudge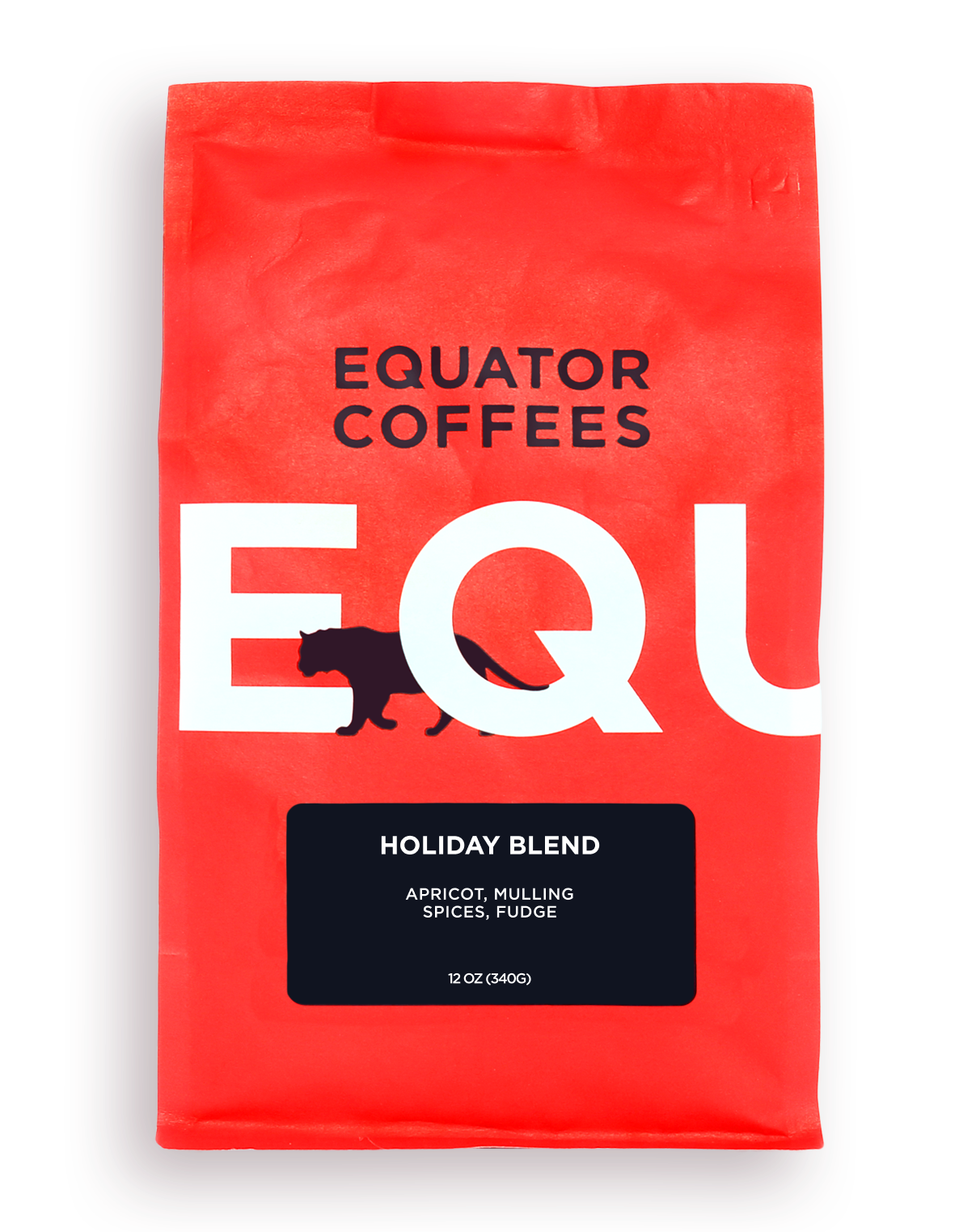 Origin
Multiple Regions
Guatemala, Ethiopia, El Salvador
Roast Level
Medium Light
Light
Med Lt
Med
Med Drk
Dark
Tastes Like
Bright and inviting with flavors of apricot, candied orange, clove, cinnamon, and fudge in the finish.
Citrusy, Spicy, Chocolatey
Altitude
Various
Variety
Various
Processing
Washed
The Story
In what is becoming an Equator tradition, our roasters tried to outdo each other in friendly competition to develop this year's Holiday Blend. While the team developed many delicious blends, ultimately it was roaster Alex Spishakoff's that was chosen as a winner! Alex's blend is sure to compliment after dinner desserts and inspire many brisk mornings this holiday season. We will feature this coffee throughout November and December, to keep you going throughout the holidays. 
Here is some insight into Alex's approach, in his own words:
It's always such a mystery to me how these coffees will taste together in the finished product. Therefore, I'm always experimenting with each subsequent roast profile to master the craft - the art of roasting.
After tasting sample roasts of the eligible competition coffees, I immediately favored the El Salvador Los Pirineos Bourbon and wanted to use it all, but we were only able to use it at a small percentage, unfortunately! The coffee has a honey graham cracker sweetness and nice body. My next step was to pick one or two other coffees on the table to compliment and amplify the it.
I spent most of the last year working on profiles for the Ethiopian coffees, which has set me up with a great understanding of what these coffees have to offer. That's why I chose the Ethiopia Halo Hartume, a fully washed coffee, to amplify the Los Pirineos. Other eligible component coffees were a little too assertive, and I felt would distract from my desired flavor profile of warm baking spices. For many reasons it made sense to pick the Guatemala CODECH as the backbone of the blend. CODECH has such a nice flavor, and like the other two components I chose, is a fully washed coffee, yielding Holiday Blend a nice clean cup.
My roast approach was similar to the parameters we typically use, but with less development. I really think a six-minute yellowing phase is such a sweat spot for coffees to start from (the deviations are small from there +/- :15 sec.). For the Maillard phase, I favored a similar time to some of our washed Ethiopia coffee roast profiles and wanted to achieve a steady decline of the bean temperature's rate of rise during the roast development phase.
Overall, it was stressful to select the coffee for submission. Out of five test batches, I cupped them the day of submission one last time, and mentally took a step back from my biases. I looked for the cup with the most balance and lingering sweetness, which my second roast had. I felt confident in my choice and am honestly surprised it all worked out. Such a treat, for sure!
Read More