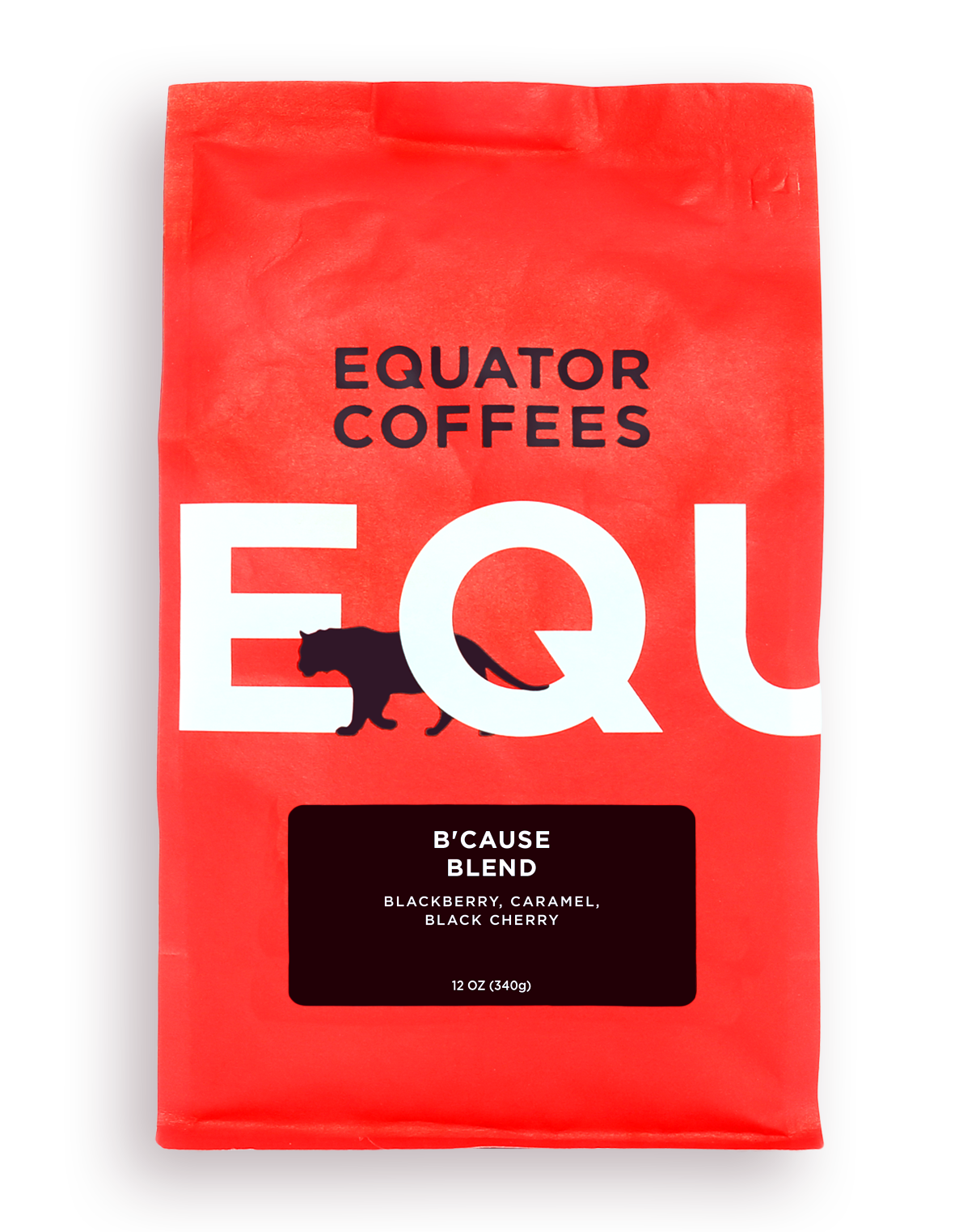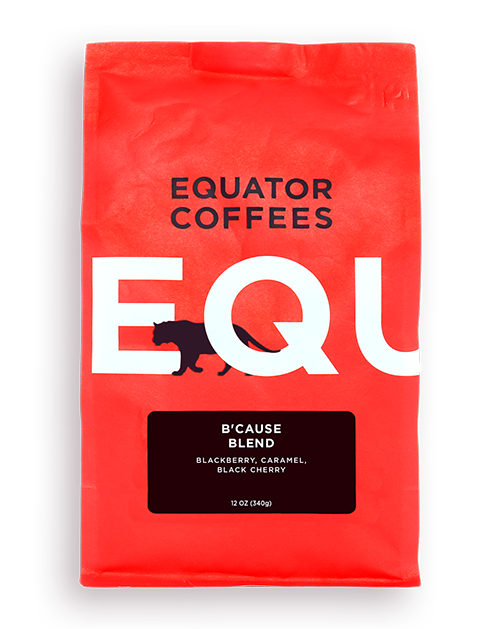 B'Cause Blend
Equator gives back to our local and global communities by contributing one dollar for each bag of B'Cause Blend to cause-driven organizations. Our current B'Cause beneficiary is Project Open Hand. This coffee features notes of blackberry, caramel and black cherry.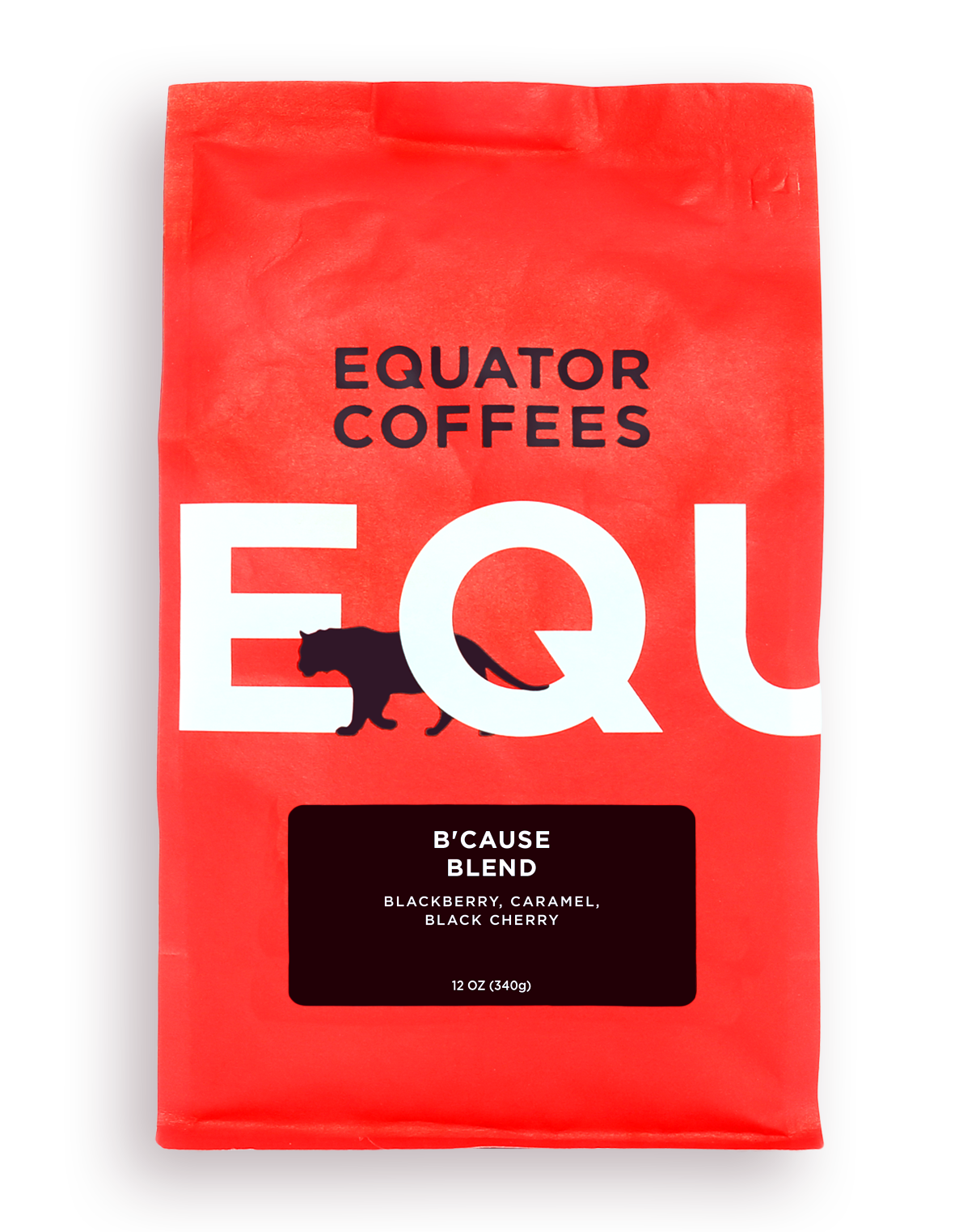 Origin
Colombia, Ethiopia, Kenya
Roast Level
Light
Med Lt
Med
Med Drk
Dark
Tastes Like
Silky with flavors of blackberry, black cherry, caramel, coco nibs and nutmeg.
Berries, Chocolatey, Spicy
Altitude
Various
Variety
Various
Processing
Natural, Washed
The Story
Equator gives back to our local and global communities by contributing one dollar for each bag of B'Cause Blend sold to organizations we love. Our current non-profit partner is Project Open Hand.
Founded in 1985, Project Open Hand is a nonprofit organization that provides meals with love to critically ill neighbors and seniors. Their belief is food is medicine, helping clients recover from illness, get stronger, and lead healthier lives.
Project Open Hand's mission is to improve health outcomes and quality of life by providing nutritious meals to the sick and vulnerable, caring for and educating our community. Your coffee choice is working to support Project Open Hand daily prepare more than 2,500 nutritious meals and provide 200 bags of healthy groceries to help sustain their clients as they battle serious illnesses, isolation, or the health challenges of aging. They serve San Francisco and Oakland, engaging more than 125 volunteers daily to nourish our community.
B'Cause Blend was inspired by the fruit-forward flavor characteristics found in traditional Mocha Java-style blends. The foundation of this blend is a dried-in-the-fruit natural processed coffee from the Telamo Cooperative located in the Sidama region of Ethiopia. Small, intensely fruity lots are blended together to create this type, which contributes a foundation of berry-like fruit to the blend. This component is complemented by two washed coffees, one from Kenya and the other from the Antioquia region in Colombia. The bright and assertive Kenyan coffee helps intensify the delicious fruit flavors in the blend, while the smooth and spicy Colombia coffee adds notes of chocolate and provides balance. The roast profile and solid medium roast degree are designed to highlight fruit flavors and caramel-like sweetness.
Read More