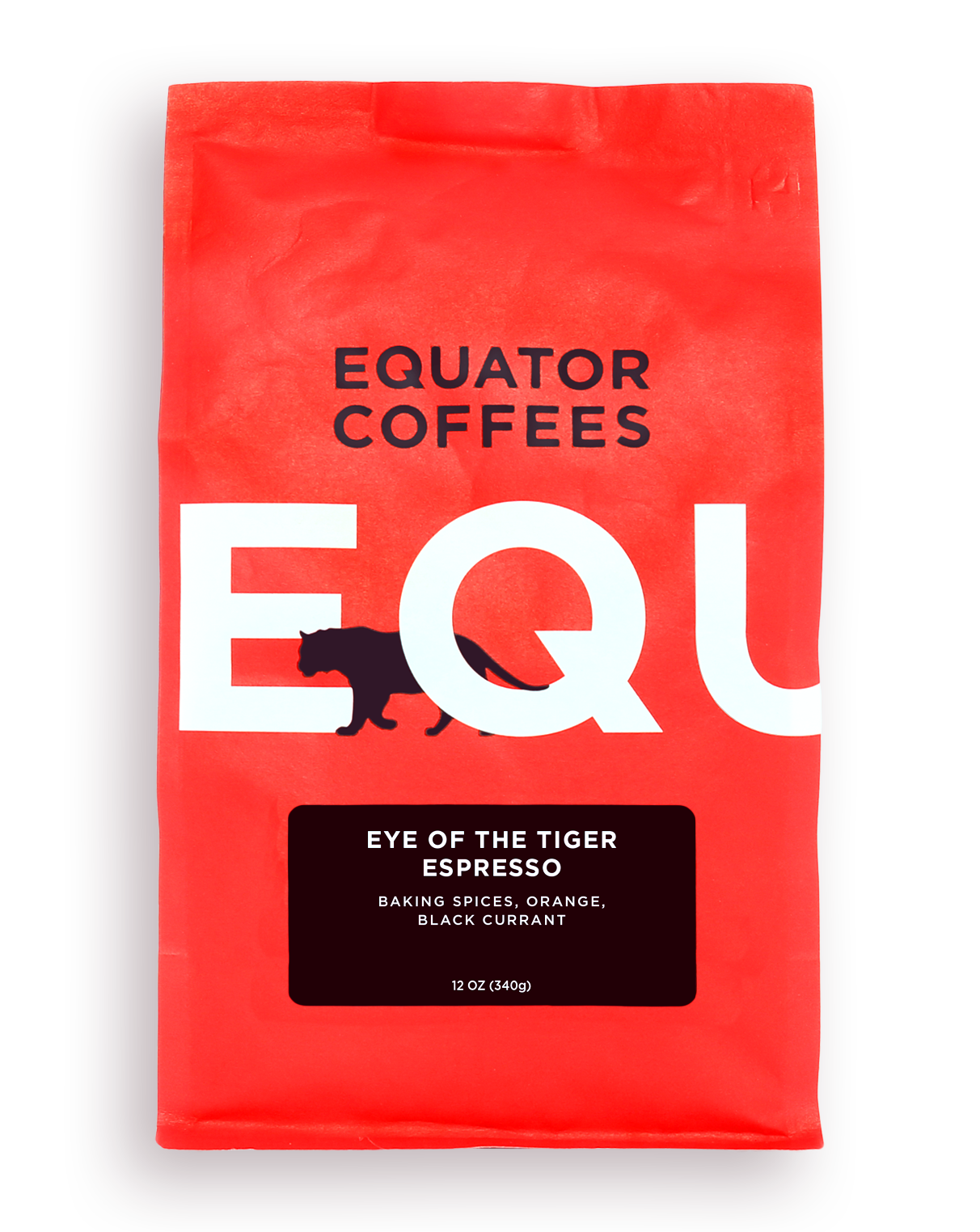 Eye of the Tiger Espresso
Black Currant, Baking Spices, Orange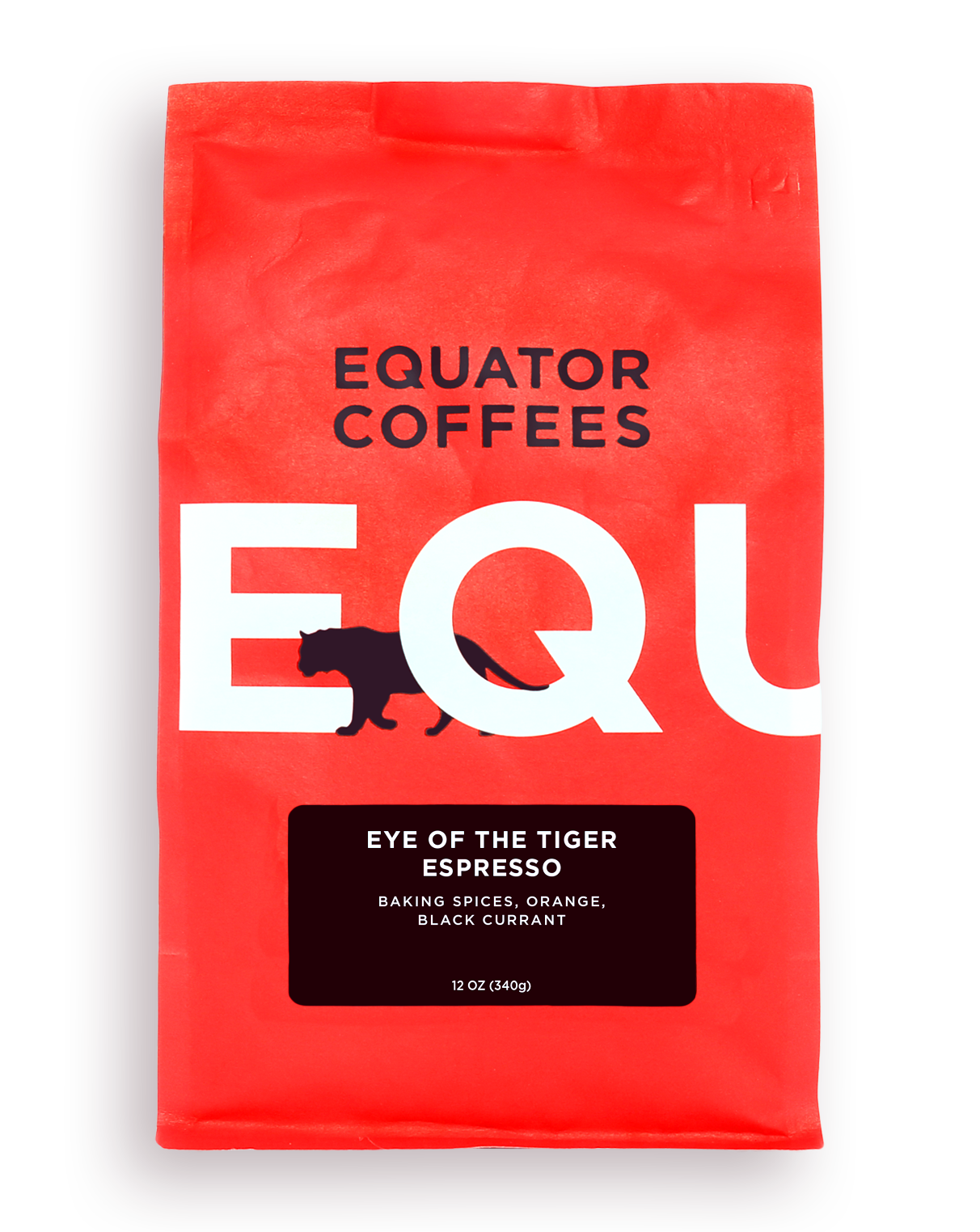 Eye of the Tiger Espresso
$17.50
Origin
Kenya, Colombia, Nicaragua
Roast Level
Light
Med Lt
Med
Med Drk
Dark
Tastes Like
Floral and fruity with flavors of honeysuckle, pink grapefruit, and graham cracker.
Nutty, Floral, Citrusy
Altitude
Various
Variety
Various
Processing
Washed, Natural
The Story
Presenting the latest edition of our seasonally evolving espresso blend, Eye of the Tiger. For those unfamiliar with the Eye of the Tiger concept, we do not attempt to maintain a fixed flavor profile for this blend, as we do with our year-round espresso blends. Instead we work with in-season coffees to develop a blend that shows off the flavors of the component coffees in unique ways.
This iteration is inspired by a coffee grown on Suke Quto, a coffee farm situated in the Guji Highlands of Ethiopia. Farm owner Ato Tesfaye Bekele, one of the people that helped put the Guji region on the specialty coffee map, comes from a coffee-producing family, though he started his working career in the Ethiopian government's Natural Resource and Environmental Protection department. Following devastating wildfires throughout the Guji region in the late 1990s, Tesfaye worked on behalf of the government to provide an alternative to intensive crops like maize and tef, with the idea of replanting the forests with indigenous flora, including coffee. The program gained little traction amongst the community, so to have more of an impact he decided to resign from his government position and focus on coffee farming full-time. Now, he operates a 550-acre farm that produces beautiful coffees such as this one.
We wanted the Suke Quto to be the star of the belnd, and we knew to not overpower its delicate fruit and floral notes, that we needed to carefully consider the other components and get the ratios just right. To achieve this, we included a pair of coffees from Guatemala. The first comes from the renowned Finca El Injerto in Huehuetenango, a farm that frequently places coffees in Guatemala's annual Cup of Excellence competition. This Red Catuaí variety coffee, affectionately known as Red Cat, has become an Equator favorite over the years, and its flavors of fruit-toned chocolate complement the Suke Quto beautifully. The second comes from another long time Equator partner, Finca El Valle, which is located just outside the picturesque colonial town of Antigua at the base of Volcán de Fuego. After not purchasing this coffee for a couple of years, we are thrilled to renew our relationship with the Gonzalez family, who have been producing coffee for four generations. Although this coffee makes up a relatively small percentage of the blend, its rich, full body and subtle nuttiness help to round out the flavors of the other components and add balance to the espresso.
Read More