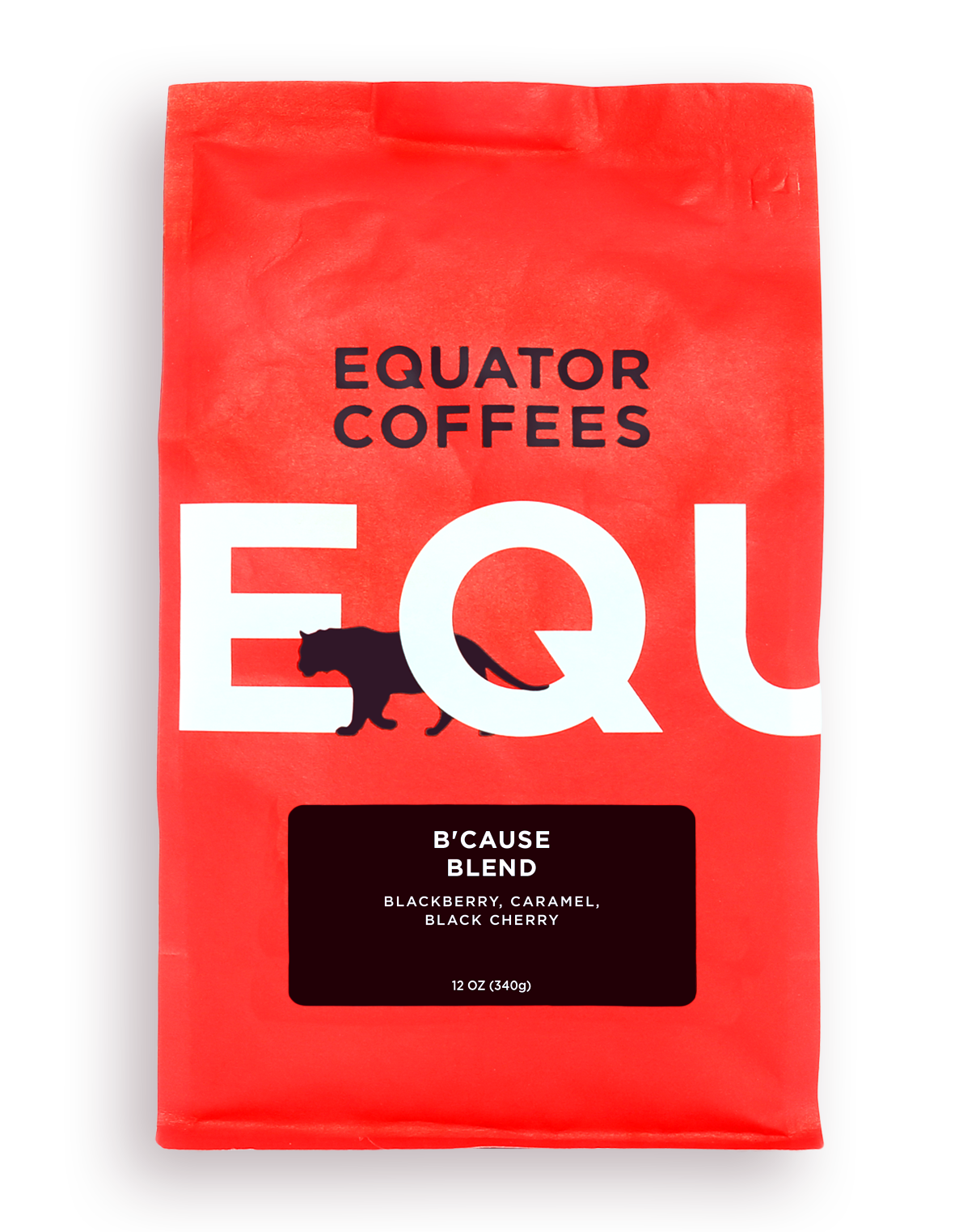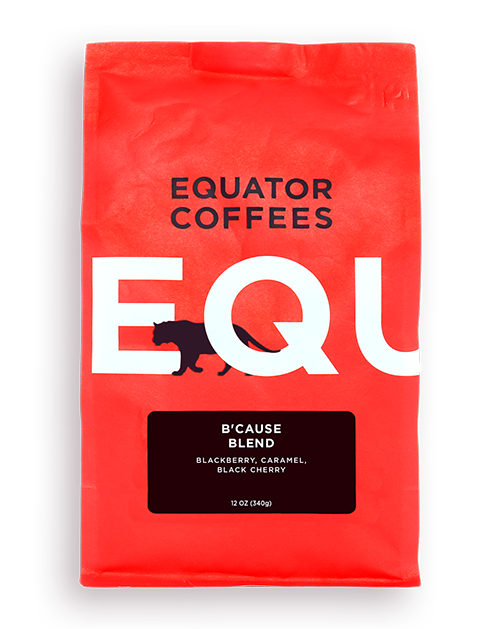 B'Cause Blend
A flavorful blend that supports cause-driven organizations that promote equity and sustainability. It features notes of blackberry, caramel and black cherry.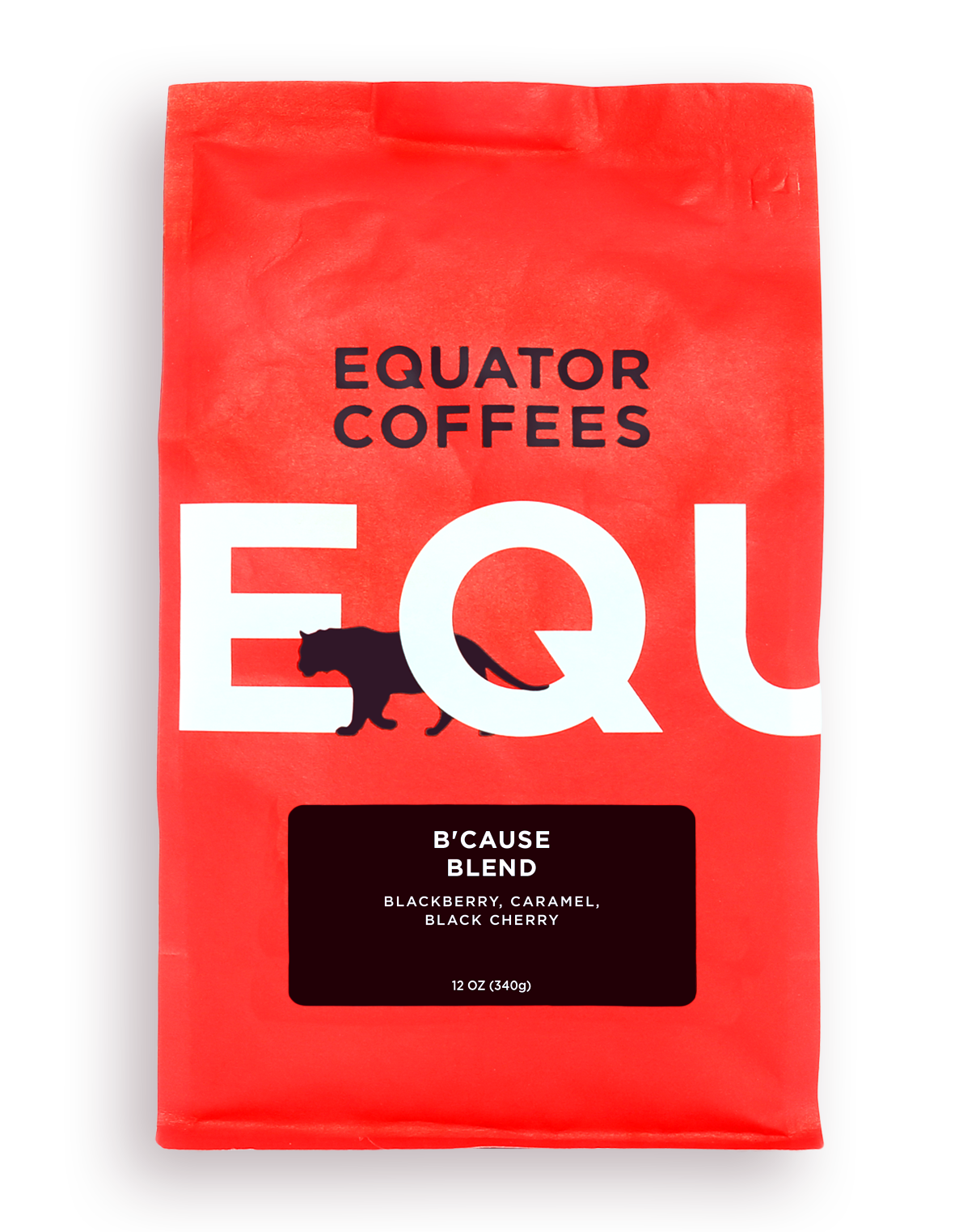 Origin
Colombia, Ethiopia, Kenya
Roast Level
Light
Med Lt
Med
Med Drk
Dark
Tastes Like
Silky with flavors of blackberry, black cherry, caramel, coco nibs and nutmeg.
Berries, Chocolatey, Spicy
Altitude
Various
Variety
Various
Processing
Natural, Washed
The Story
Equator gives back to our local and global communities by contributing one dollar for each bag of B'Cause Blend sold to organizations we love. Currently donations are being collected for the Tierra Madre fund, a program managed by Aldea Global, an agricultural cooperative based in Nicaragua. This fund covers the administrative, legal and logistic costs related to women's land rights issues. Many women in the community live and farm on land that they do not legally own. Although the government supports land rights of women conceptually, resources are not available to process titles. The Tierra Madre fund has been set up to transfer land title to the name of woman who care for the property. Fortunately, the expenses are relatively small; costs include paying a lawyer to draft the paperwork and transportation to the court to file the documents. The rewards however are great, as this process empowers women in new ways and allows them to do what they wish with their land.
B'Cause Blend was inspired by the fruit-forward flavor characteristics found in traditional Mocha Java-style blends. The foundation of this blend a dried-in- the-fruit natural processed coffee we refer to as Ethiopia Ardi. We source this coffee form a supplier that combines small, intensely fruity lots from the Gugi and Sidama growing regions. The Ardi contributes a foundation of berry-like fruit to the blend. This component is complimented by two washed coffees, one from Kenya and the other from the Antioquia region in Colombia. The bright and assertive Kenyan coffee helps bring out the delicious fruit flavors in the blend, while the smooth and spicy Colombia coffee adds notes of chocolate and provides balance. The roast profile and solidly medium roast degree are designed to highlight fruit flavors and caramel-like sweetness.
Read More