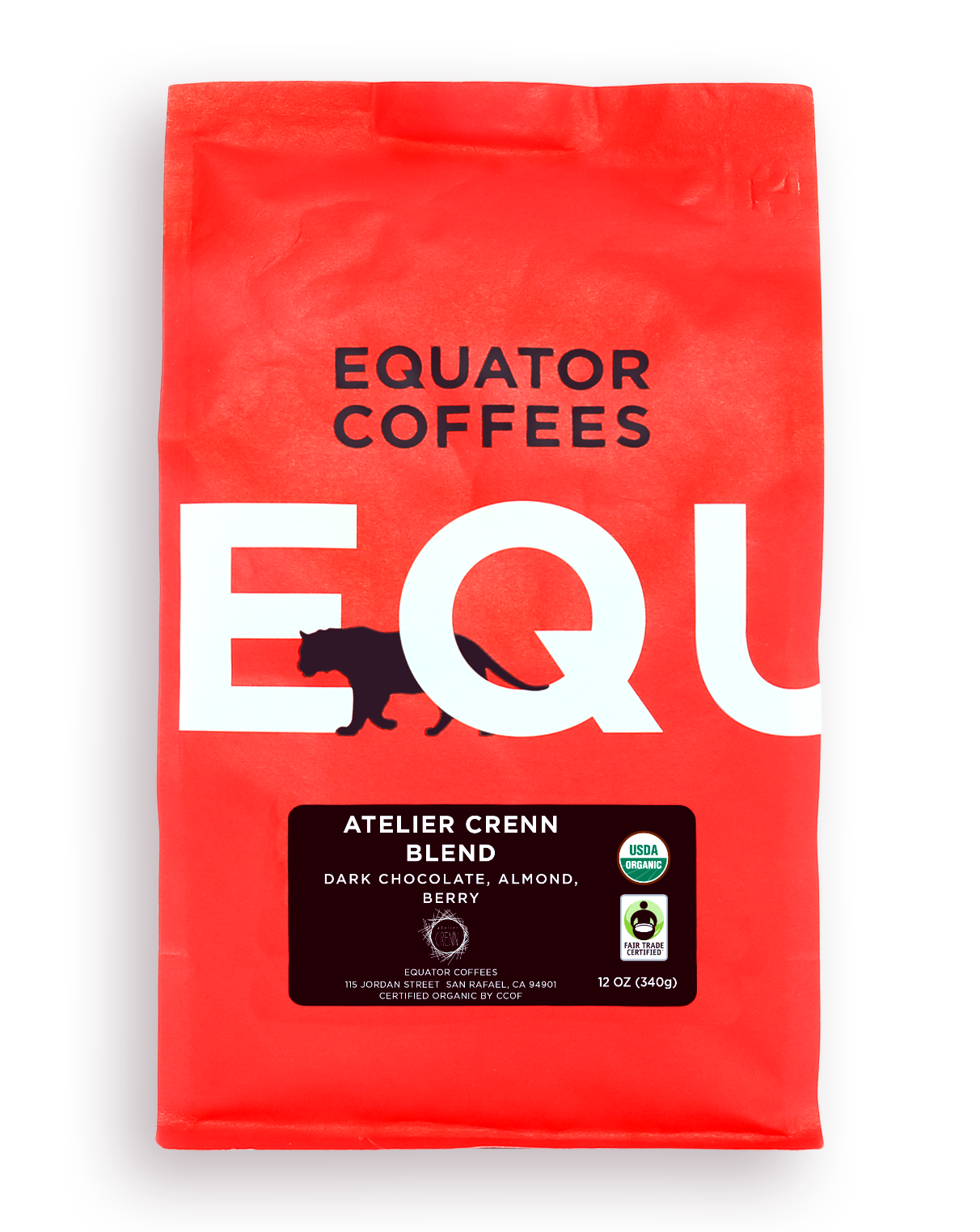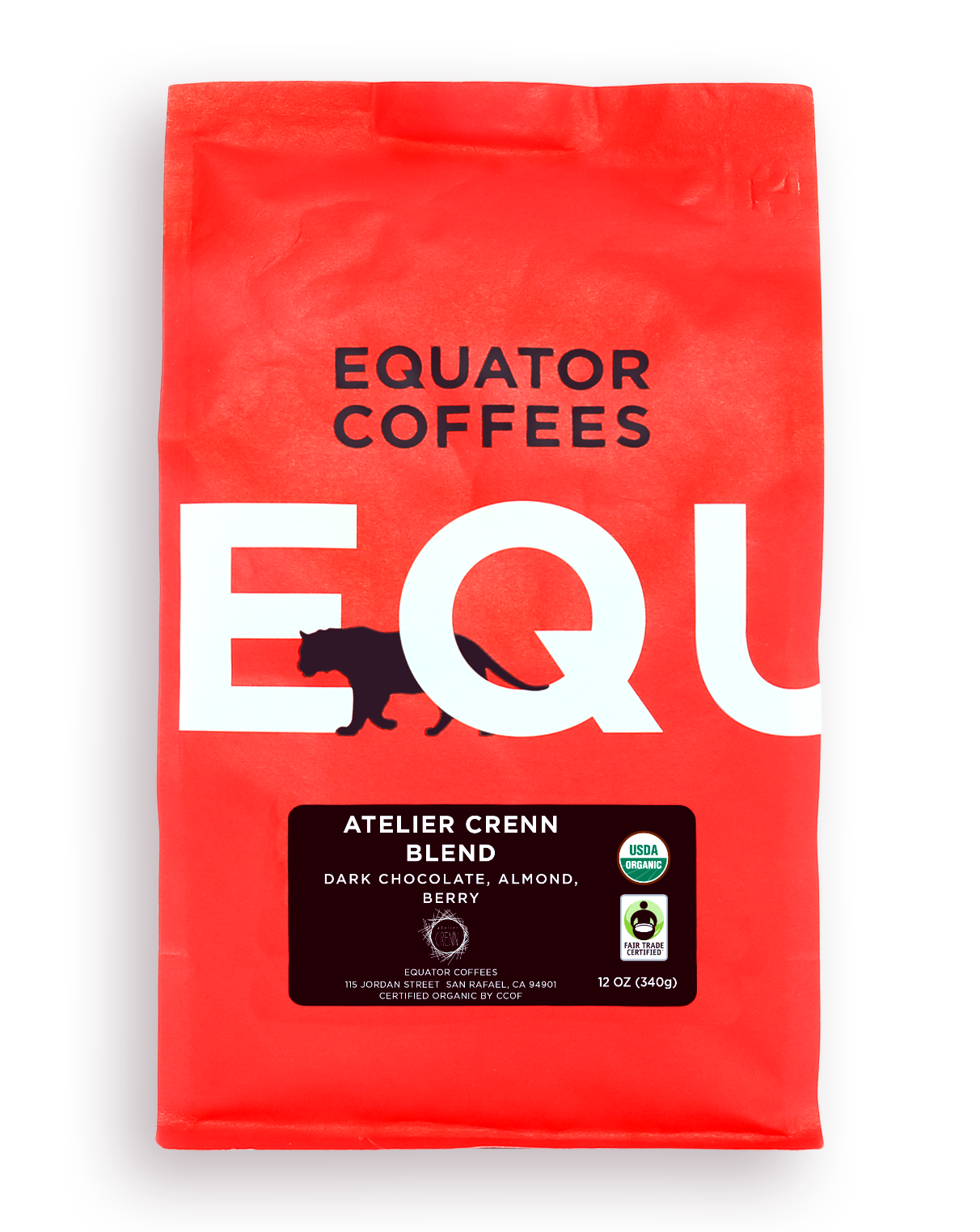 Atelier Crenn Blend
Dark Chocolate, Almond, Berry
Every bag sold supports the employees of Chef Dominique Crenn's Crenn Dining Group during the COVID-19 crisis. One dollar for every 12oz. bag and two dollars for every 2lb. bag.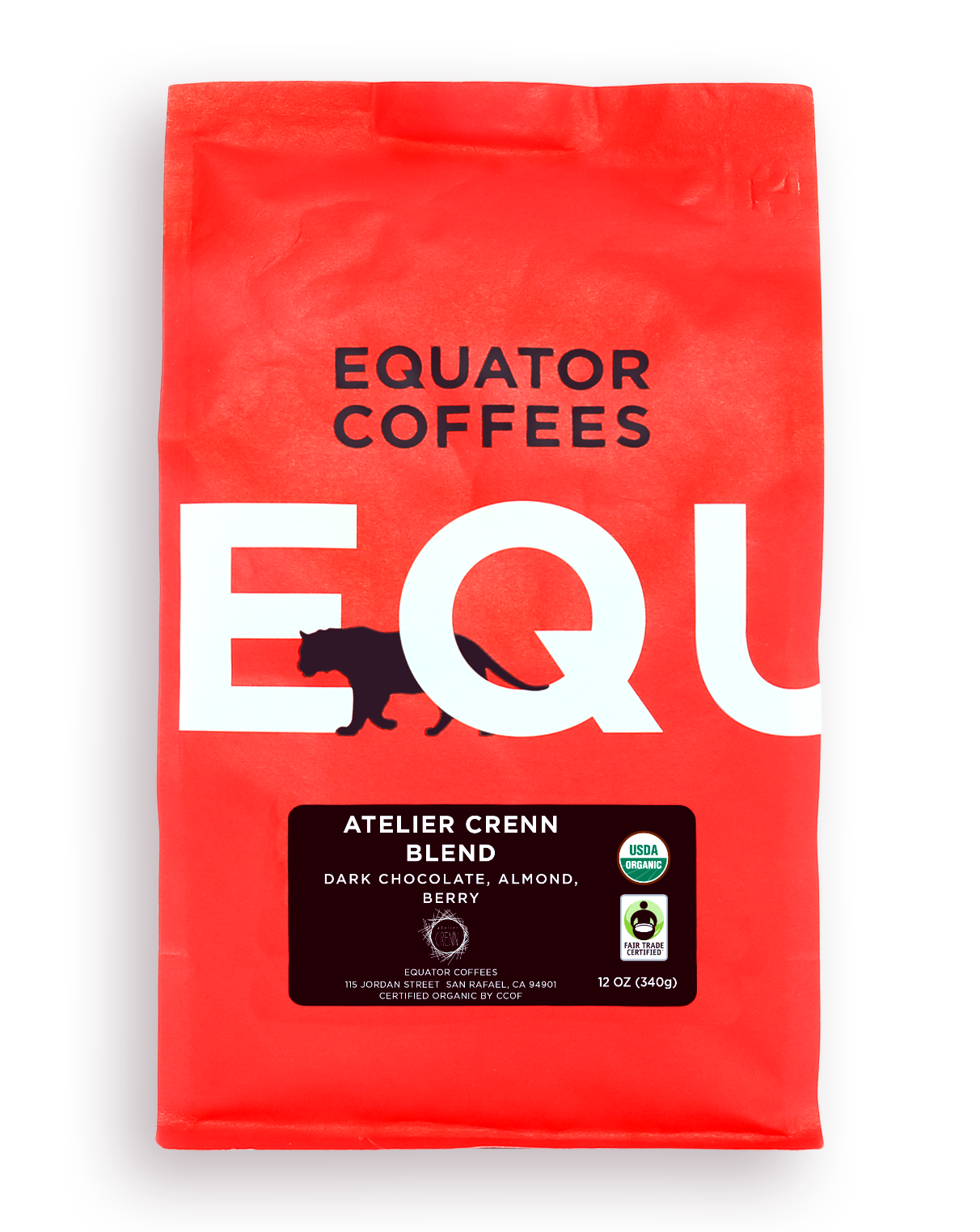 Atelier Crenn Blend
$18.00
Origin
Ethiopia, Sumatra
Roast Level
Light
Med Lt
Med
Med Drk
Dark
Tastes Like
Flavors of dark chocolate, almond and berry-like fruit.
Berries, Chocolatey, Floral
Altitude
Various
Variety
Various
Processing
Natural, Washed, Wet-Hulled
The Story
This coffee is inspired by Chef Dominique Crenn, the visionary chef behind Atelier Crenn, a three Michelin Star-rated restaurant in San Francisco. This blend will nourish the soul and contribute to the well-being of others. For every 12oz. bag sold, $1 will go to the Crenn Dining Group Employee Relief Fund. Every 2lb. contributes $2.
This Fair Trade- and Organic-Certified blend is designed to accentuate complexity by combining three unique coffees. A duo of Ethiopian coffees highlight differing processing methods. One lends a naturally processed berry-like character, and the other offers the vibrant brightness and lighter fruit notes of a fully-washed coffee. The blend is completed with a smooth-bodied coffee grown by all female producers at the Ketiara Cooperative in Sumatra. A fitting addition for a coffee product that has brought two female-founded brands together in partnership.
Read More