Best seller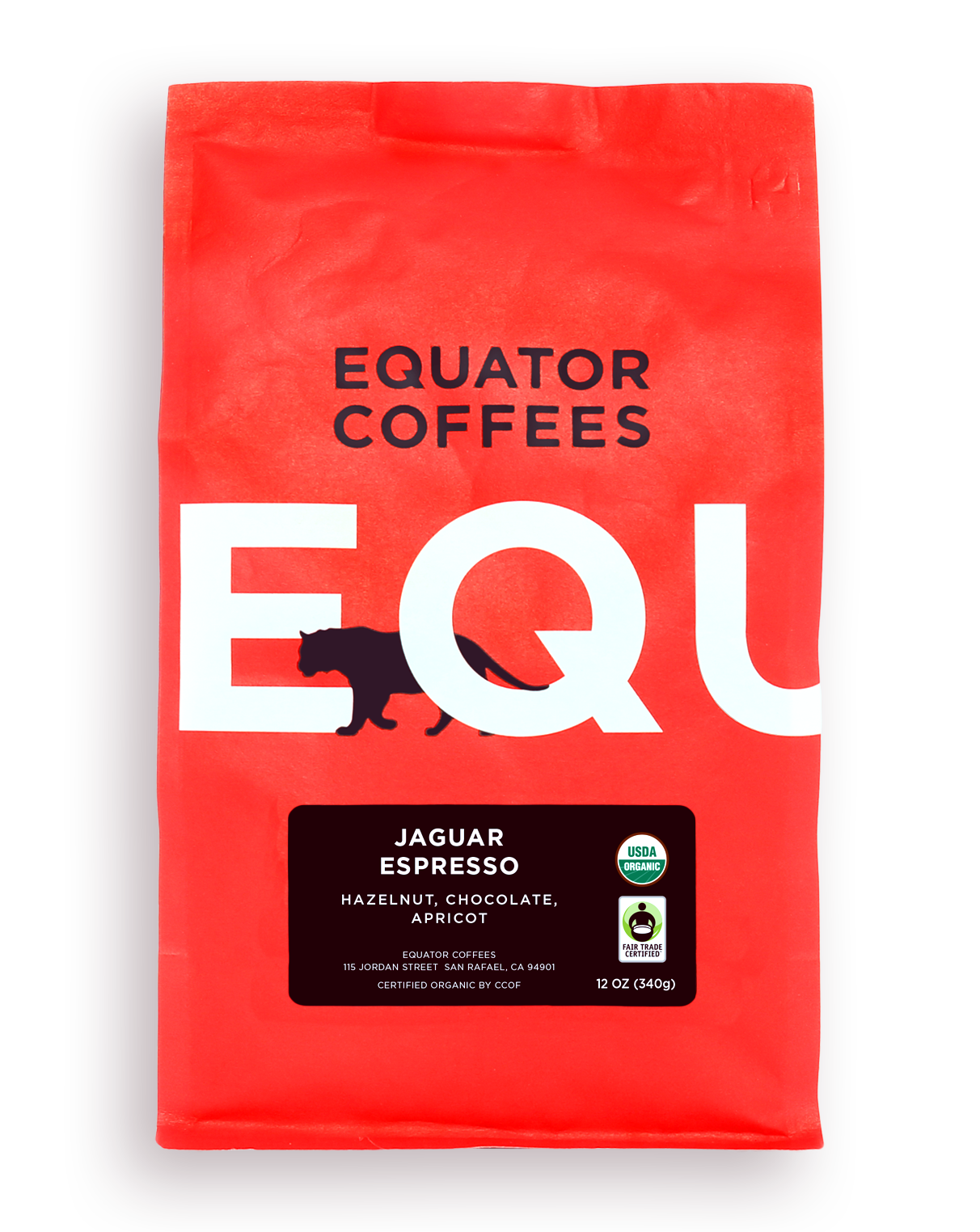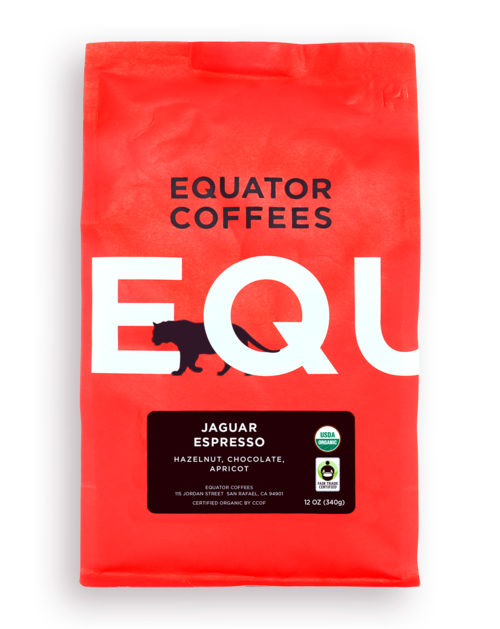 Jaguar Espresso Fair Trade Organic
Hazelnut, Chocolate, Apricot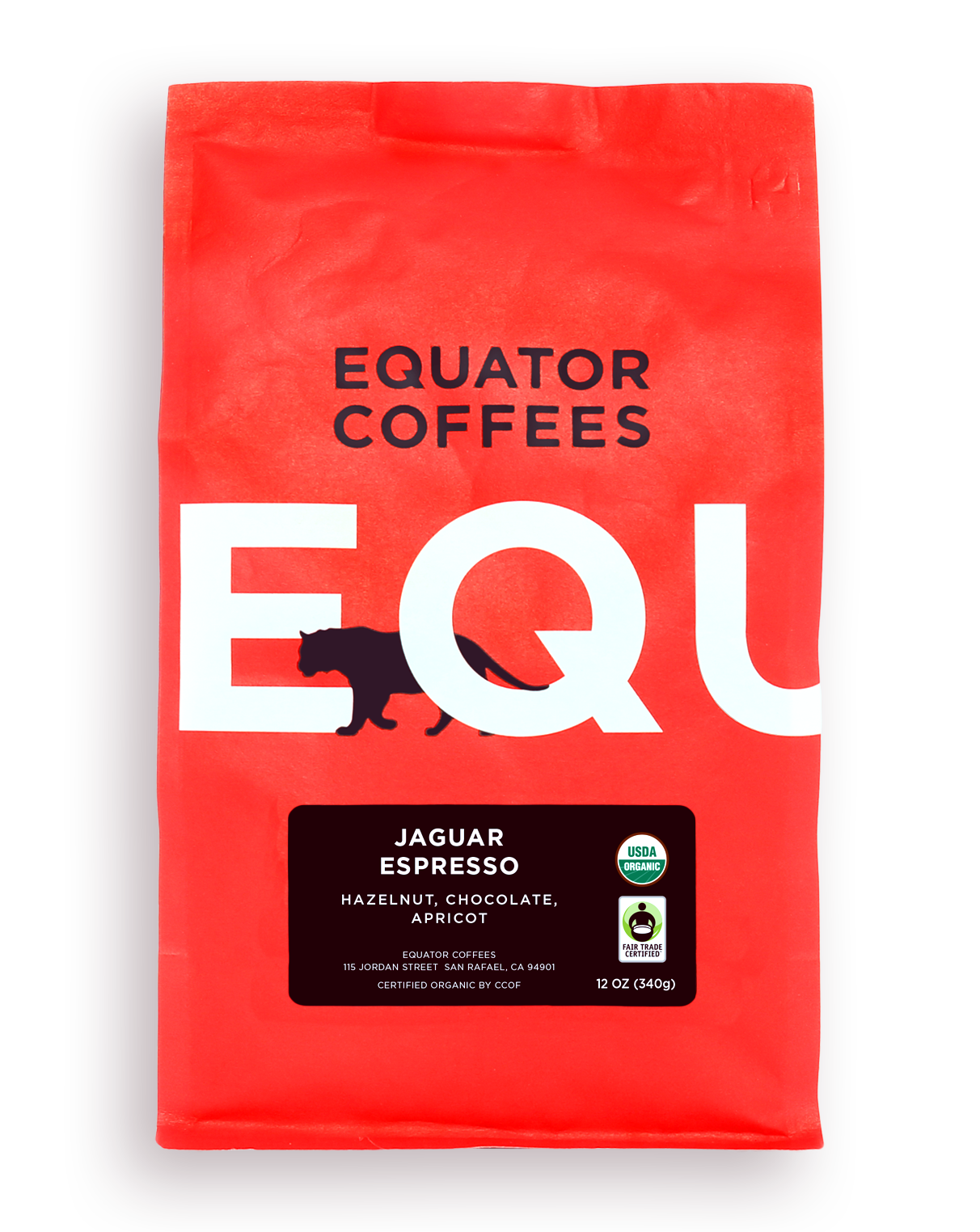 Jaguar Espresso Fair Trade Organic
$16.50
Origin
Peru, Ethiopia, Sumatra
Roast Level
Light
Med Lt
Med
Med Drk
Dark
Tastes Like
Flavors of bittersweet chocolate, baking spices, apricot, and hazelnut.
Chocolatey, Nutty, Berries
Altitude
4,000 - 7,380 feet
Variety
Various
Processing
Washed, Natural, Wet-Hulled
The Story
Jaguar is a complex espresso blend that combines organic and Fair Trade certified coffees from the world's major growing regions: Latin America, East Africa and Indonesia. With this blend we take a new world approach to a traditional-style espresso. Our goal is to develop flavors of fruit, dark chocolate and spice that result in an espresso sweet enough to taste great on its own, while maintaining enough richness and intensity to stand up to milk. 
A fully washed coffee from Latin America is the foundation of the blend. Like most agricultural products, coffee is seasonal, so throughout the crop year the origin country changes to ensure freshness but, we always source coffees that provide clarity and sweetness. For complexity we add dry processed coffee from the Kayon Mountain Estate in Southern Guji, Ethiopia, which adds flavors of berries and bittersweet chocolate. A wet-hulled coffee produced by the Ketiara Cooperative in Sumatra's Gayo Mountain region rounds out the blend. Ketiara is a women-led group that is committed to producing high quality coffee and empowering women of the local community. This coffee's classic Sumatran character perfectly complements the blend's other components by adding body and flavors of spice, resulting in a rich, full flavored espresso.
Read More