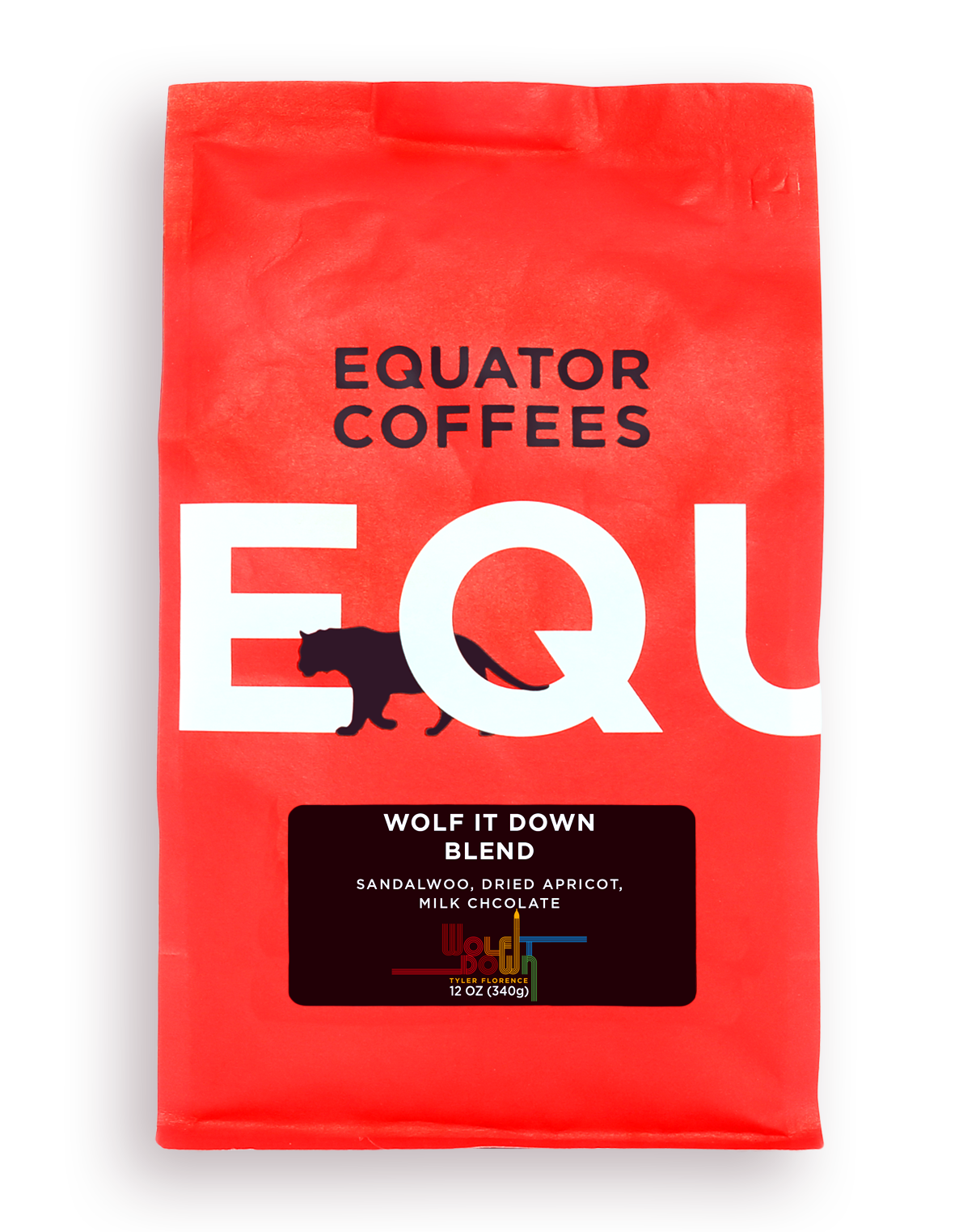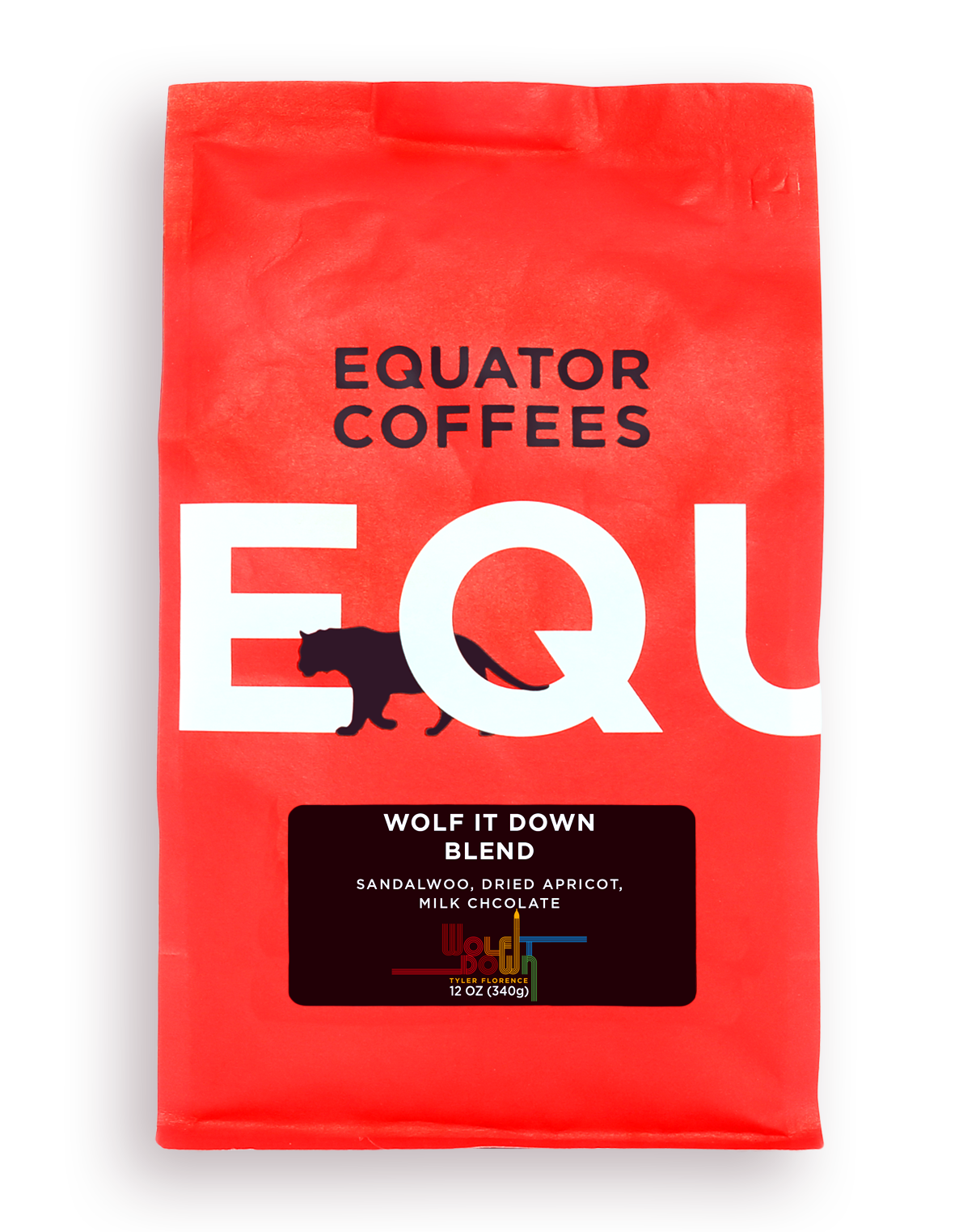 Wolf It Down Blend
Sandalwood, Milk Chocolate, Dried Apricot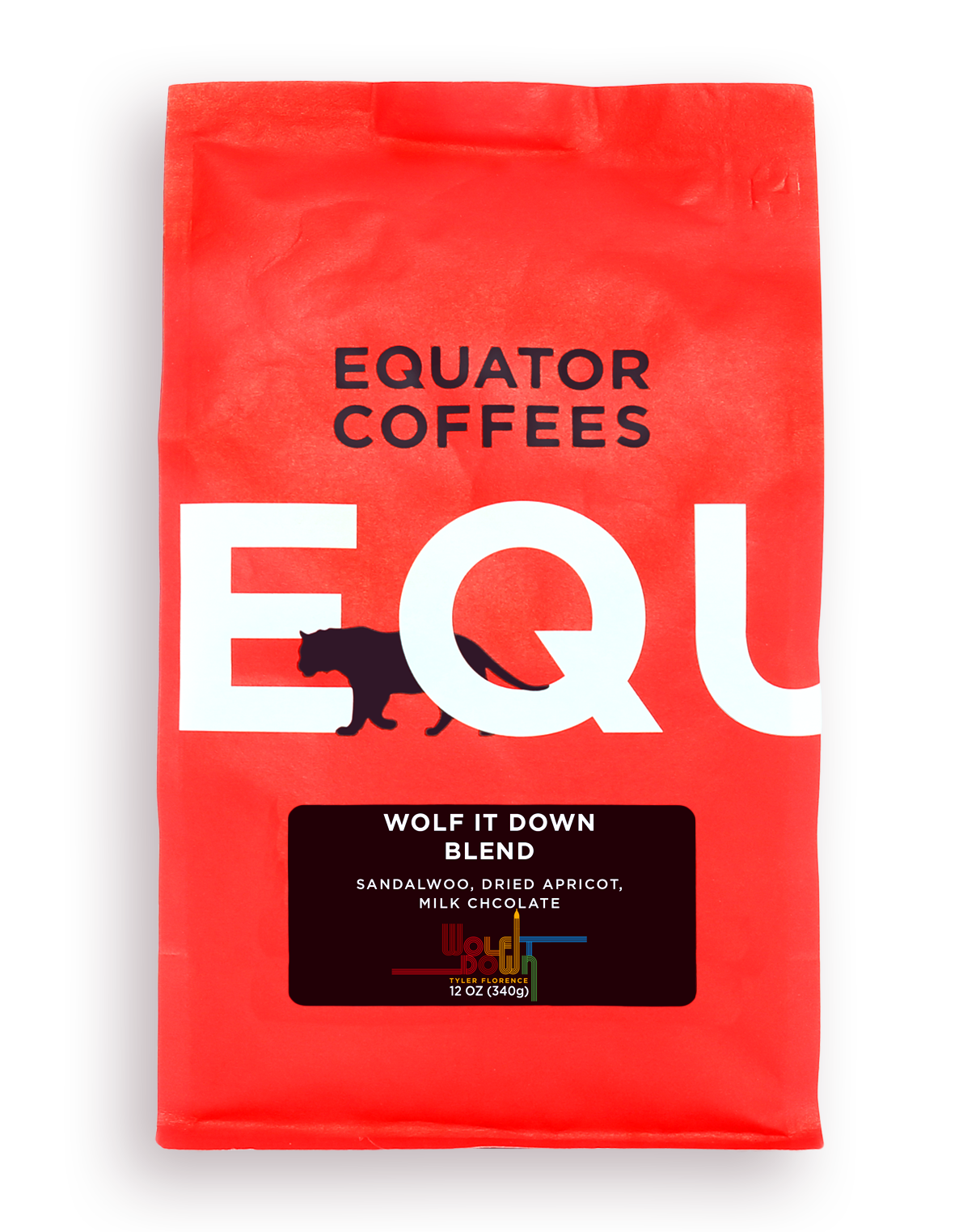 Wolf It Down Blend
$20.50
Origin
Sumatra, Kenya, Colombia
Roast Level
Light
Med Lt
Med
Med Drk
Dark
Tastes Like
Flavors of sandalwood, milk chocolate, dried apricot, and nutmeg.
Chocolatey, Nutty, Spicy
Altitude
Various
Variety
Various
Processing
Wet-Hulled, Washed
The Story
We've partnered with Chef Tyler Florence to bring you a delicious coffee with a purpose. Introducing the Wolf It Down Blend, a delightful combination of coffees that tastes great on its own or paired with milk. For each bag sold, $3 will go to Restaurants Care. Donations to Restaurantscare.org help provide financial support to restaurant employees facing an unforeseen hardship.
This blend is rich and smooth, highlighting a deep-toned coffee from small garden farms in the Lake Toba region of Sumatra, which offer nuances of sweet grapefruit and aromatic wood. This coffee, like most cultivated in Sumatra, is processed using the wet-hull method, contributing to its unique flavor profile.
A fully washed coffee from Colombia rounds out the blend by adding silky hints of nut, milk chocolate and spice. This coffee comes from a cooperative called Cooperandes (or Cooperativa de los Andes) based in the Antioquia growing region. The coffee is grown by a group of smallholder farmers who live near the town of Jardin. The growers deliver coffee to the cooperatively owned dry mill, where it is evaluated for quality. The co-op then combines the growers' coffees together and sorts it according to our specifications in order to maintain consistency.
Read More