Best seller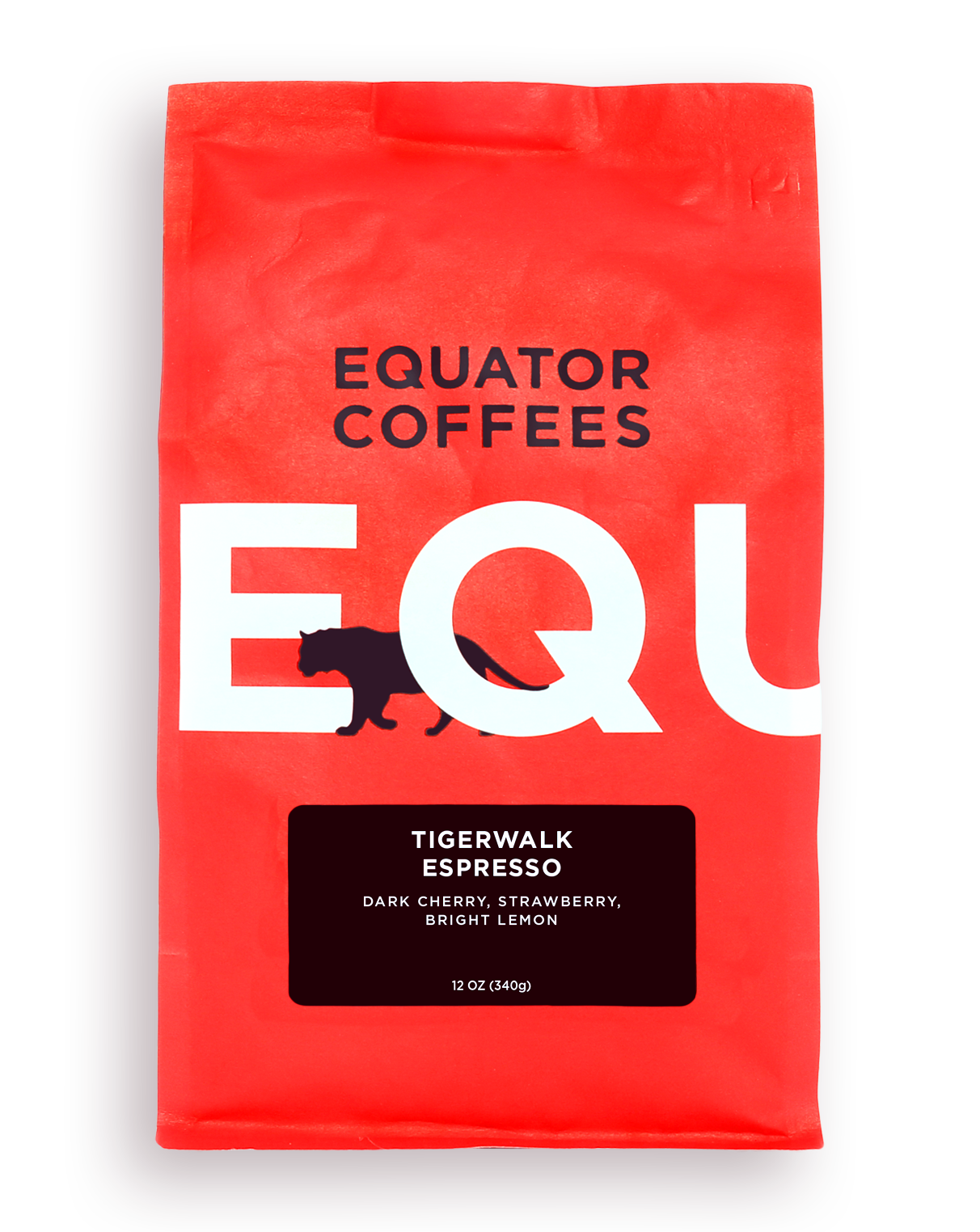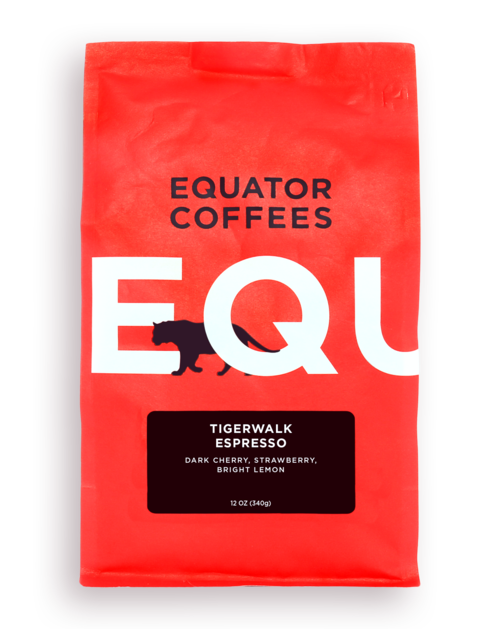 Tigerwalk Espresso
Dark Chocolate, Strawberry, Bright Lemon
Tigerwalk Espresso
$15.50
Origin
Colombia, Kenya, Brazil
Roast Level
Light
Med Lt
Med
Med Drk
Dark
Tastes Like
Balanced, sweet and creamy with flavors of cherry-toned chocolate, strawberry and lemon.
Citrusy, Chocolatey, Spicy
Altitude
Various
Variety
Various
Processing
Washed, Natural
The Story
Our flagship espresso was designed to highlight sweet, fruit forward flavors found in the component coffees. The foundation of the blend is a rich, silky and balanced coffee from La Cristalina, a cooperative in Colombia located in the town of Guíçtica, in the Risaralda Department. La Cristalina is dedicated to social, economic, and environmental sustainability and offers members with credit, training, and organizational exchanges. At farm level the group encourages and supports plant renovation and invests in processing improvements to ensure high quality production.

We then add a fully washed coffee from Kenya that adds elements of brightness and fruit flavors. Kenya's system is one of the best in the world for compensating high quality lots; after tasting the coffees, registered buyers compete at auction where the best lots fetch higher prices. These auctions are small, so our partners must purchase many lots of similar quality and blend them together through a complex grading system to create the flavor profile we need for our blend.
Finally, a natural processed coffee from Brazil rounds out the blend by adding depth, body, and flavors of berry and nut. Our partners at Capricornio Coffees work with producers in the emerging Norte Pioneiro growing region to produce a consistent flavor profile. Straddling the Tropic of Capricorn, one wouldn't think the region is suitable for high quality coffee production but, the terroir is outstanding and the unusual latitude is offset by moderate growing elevations, a broader range of seasonal temperatures and outstanding agricultural practices. Together, these three coffees create a well-balanced, creamy espresso with a broad range of delicate fruit flavors.
Read More