New Arrival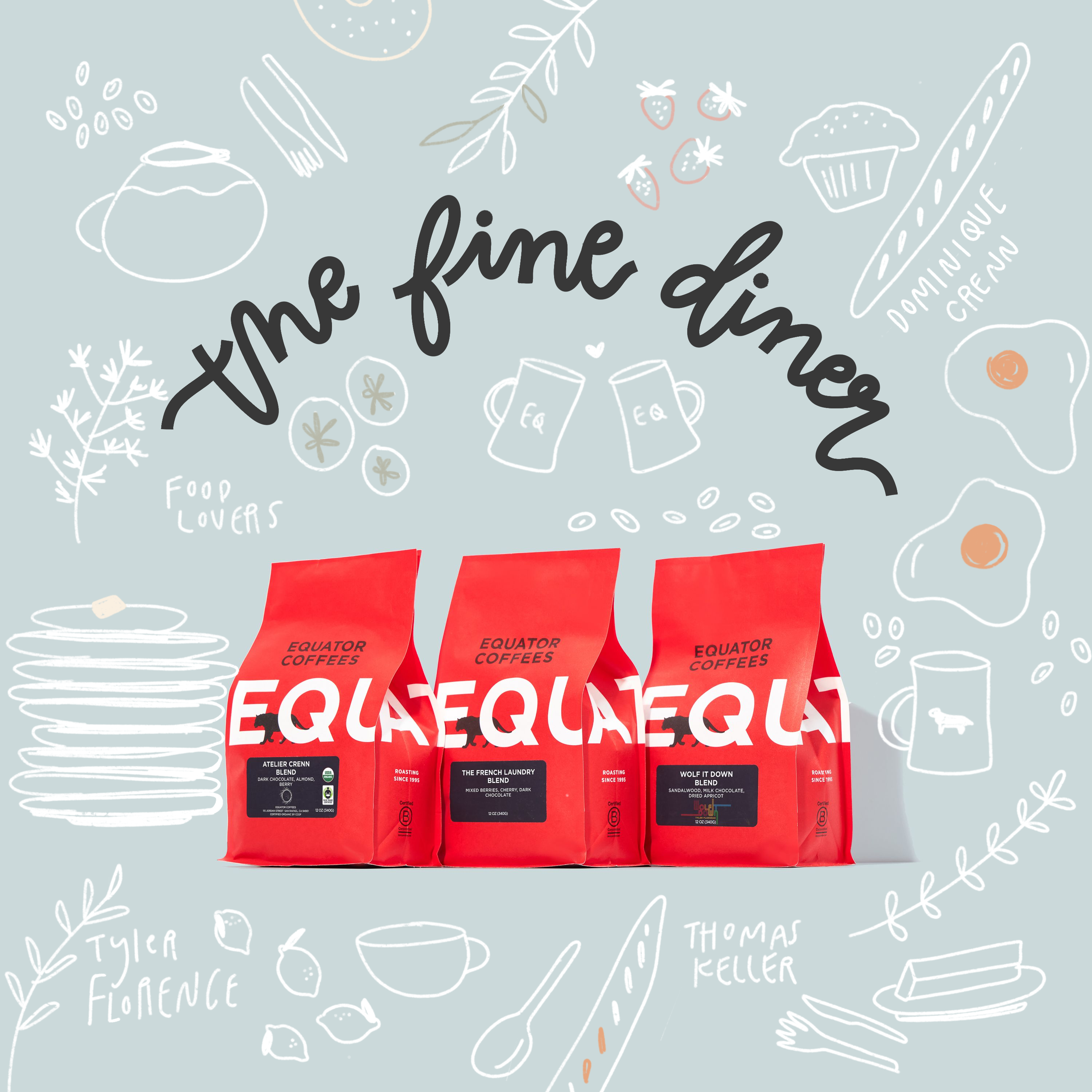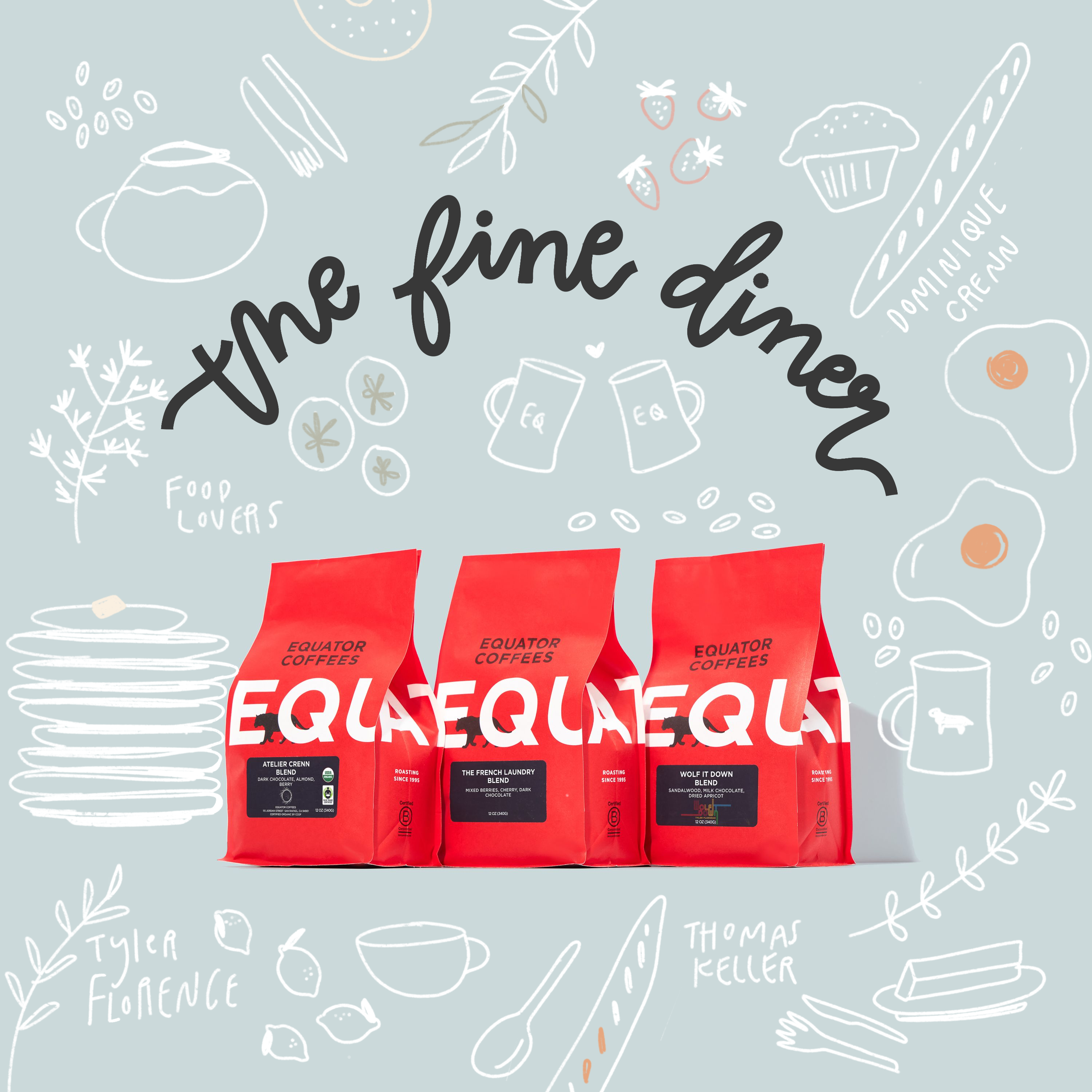 Fine Diner Bundle
A collection of coffees created in collaboration with Dominique Crenn, Thomas Keller, and Tyler Florence.
(36 oz | 12 oz of each coffee)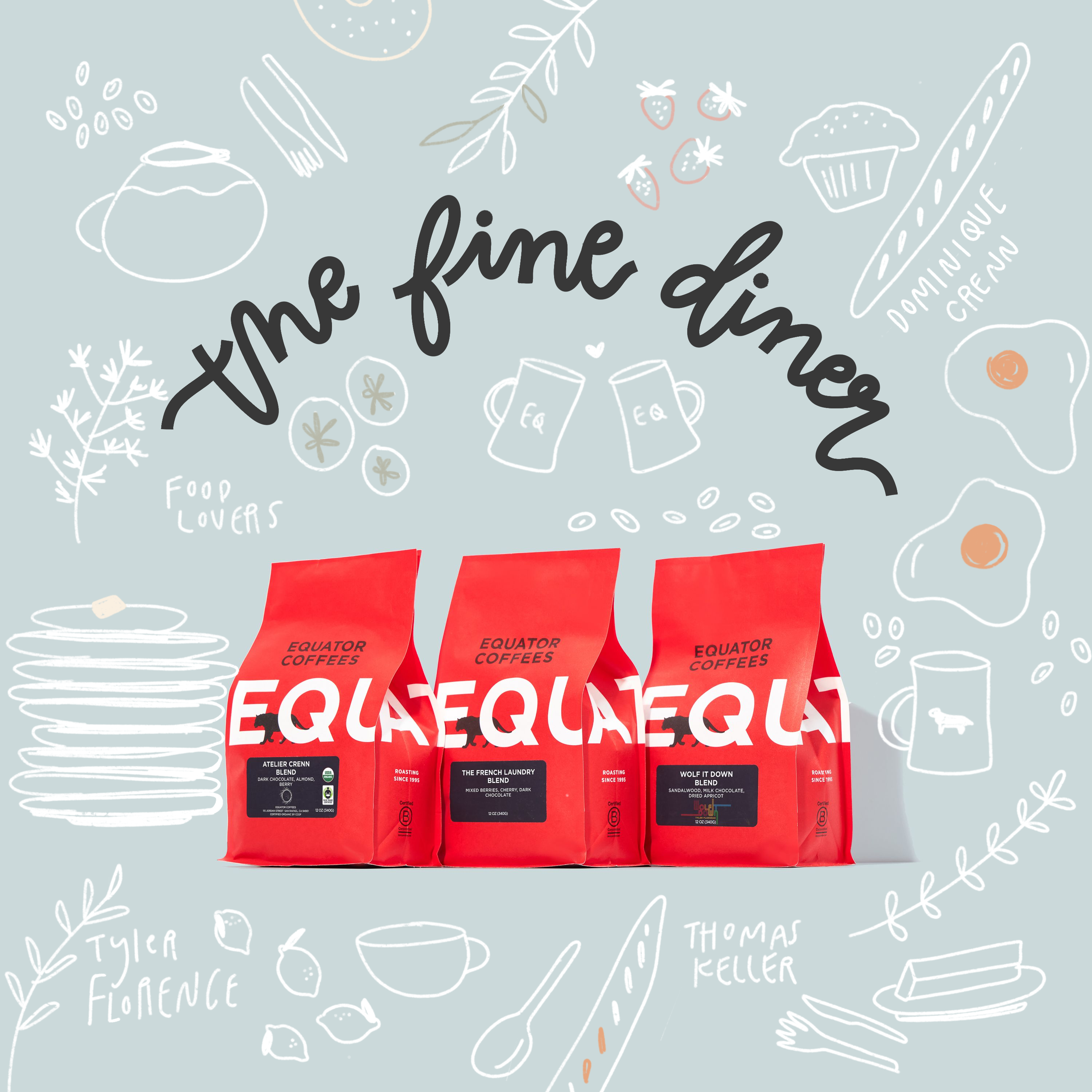 A Chef's Palate
This bundle is a collection of signature coffees created in collaboration with some of the world's most renowned chefs. Enjoy a coffee experience guided by the palates of culinary excellence.
Atelier Crenn Blend
A coffee inspired by Chef Dominique Crenn, the visionary chef behind Atelier Crenn, a three Michelin Star-rated restaurant in San Francisco. This Fair Trade- and Organic-Certified blend is designed to accentuate complexity by combining three unique coffees. A duo of Ethiopian coffees highlight differing processing methods. One lends a naturally processed berry-like character, and the other offers the vibrant brightness and lighter fruit notes of a fully-washed coffee. The blend is completed with a smooth-bodied coffee grown by all female producers at the Ketiara Cooperative in Sumatra. A fitting addition for a coffee product that has brought two female-founded brands together in partnership.
The French Laundry Blend
The French Laundry is Chef Thomas Keller's world-renowned flagship restaurant. Years ago, Equator, in collaboration with Chef Keller, created a special blend to compliment the restaurant's environment and outstanding food. As we do every couple of years, Chef Keller and Equator revisited the blend and lightened the roast degree. This newest iteration of the blend is one that expresses fruit notes more distinctly while retaining the sweet-toned chocolate characteristics and balance of flavor that are familiar.
Wolf It Down Blend
Introducing the Wolf It Down Blend, a delightful combination of coffees crafted in partnership with Chef Tyler Florence that tastes great on its own or paired with milk. This blend is rich and smooth, highlighting a deep-toned coffee from small garden farms in the Lake Toba region of Sumatra, which offer nuances of sweet grapefruit and aromatic wood. A fully washed coffee from Colombia rounds out the blend by adding silky hints of nut, milk chocolate and spice.
Read More