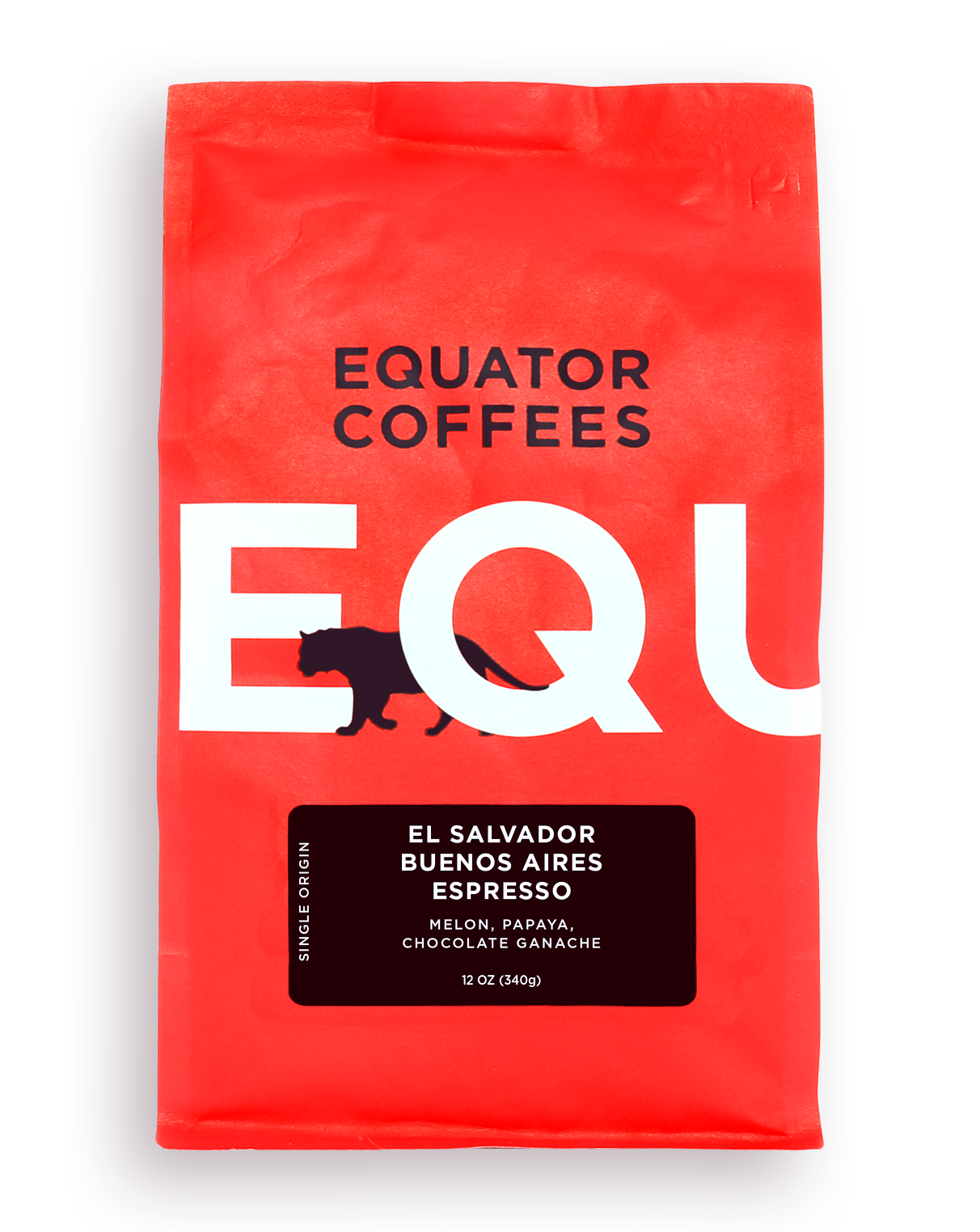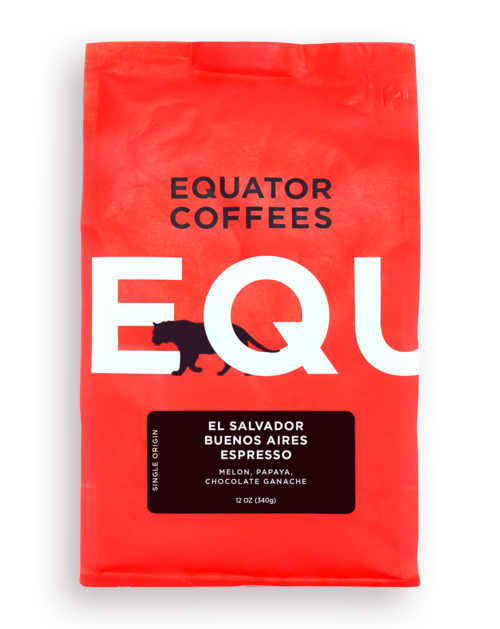 El Salvador Buenos Aires Single-Origin Espresso
Honeydew Melon, Papaya, Chocolate Ganache
El Salvador Buenos Aires Single-Origin Espresso
$17.75
Origin
Producer: Florence Mathies-Hill and Aida Batlle
Farm: Buenos Aires
Santa Ana, El Salvador
Roast Level
Light
Med Lt
Med
Med Drk
Dark
Tastes Like
Flavors of honeydew melon, papaya, and chocolate ganache.
Chocolatey, Nutty, Berries
Altitude
5,000 feet
Variety
Bourbon
Processing
Natural, Honey, Washed
The Story
For the eighth year in a row we are featuring coffee from Finca Buenos Aires! In an ongoing collaboration with Aida Batlle and the J. Hill family, the owners of the Buenos Aires farm, we purchased three lots of the Bourbon variety that have been processed using various methods and are blending them together to be featured as a single-origin espresso.
The blend is built around a natural-processed lot that gives the espresso distinct and assertive fruit flavors. Natural, or dry processing is the primary method used in the arid climates of Eastern Ethiopia and Yemen, where access to fresh water is scarce. After harvesting, the fruit is left to dry whole on the bean imparting the intense fruit flavors into the coffee.
A honey, or puled-natural lot contributes a sugary sweetness that brings balance to the espresso. This method of processing is becoming more common, especially in Central America as producers try to differentiate their coffees. Like the natural method only a small amount of fresh water is needed, limiting the impact on the environment. The coffee is pulped after harvesting, but trace amounts of fruit are left clinging to the bean as the coffee dries. The term honey comes from the naturally occurring sugars on the beans that take on a honey-like appearance during the drying process.
We completed the blend with a fully-washed lot that adds elements of acidity and helps to bring out the flavors of the espresso's other components. After harvesting, the coffee is pulped and transferred to fermentation tanks before the remaining fruit is washed off the beans. Clean flavors and a crisp acidity are the hallmarks of this widely-practiced processing method. The vastly different flavor profiles these three coffees exhibit shows how much processing influences flavor, and together they create a complex and flavorful espresso.
Read More