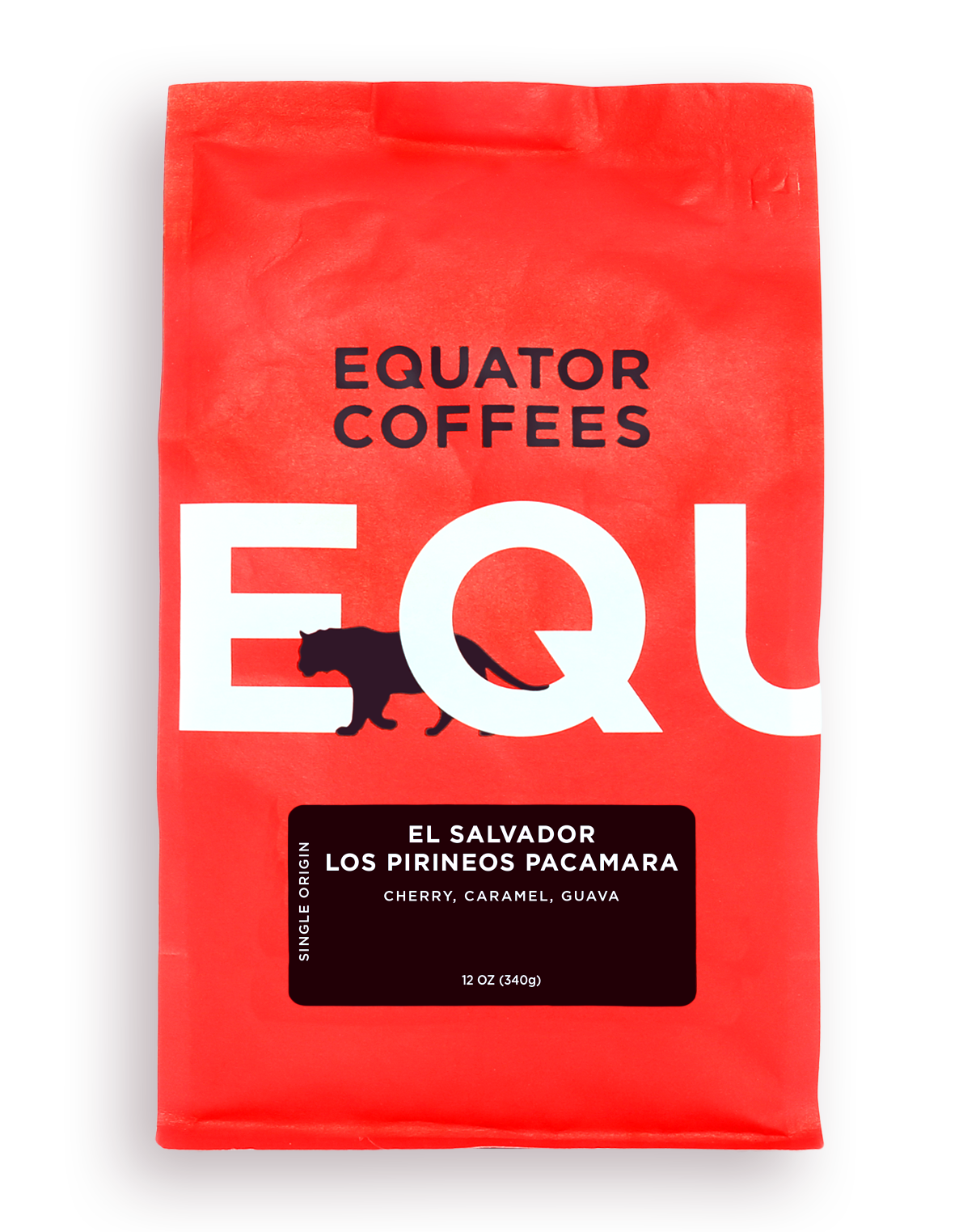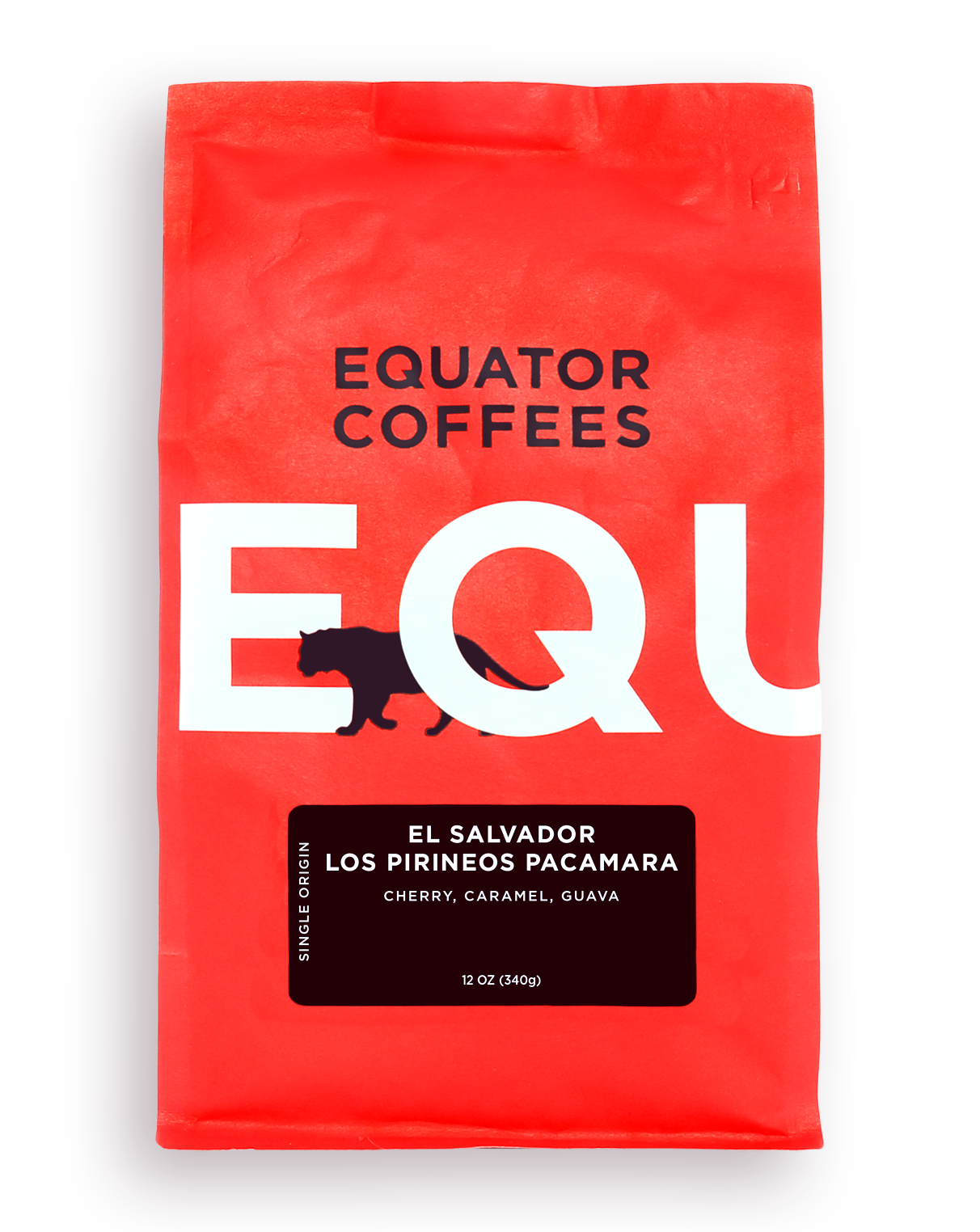 El Salvador Los Pirineos Pacamara
Cherry, Caramel, Guava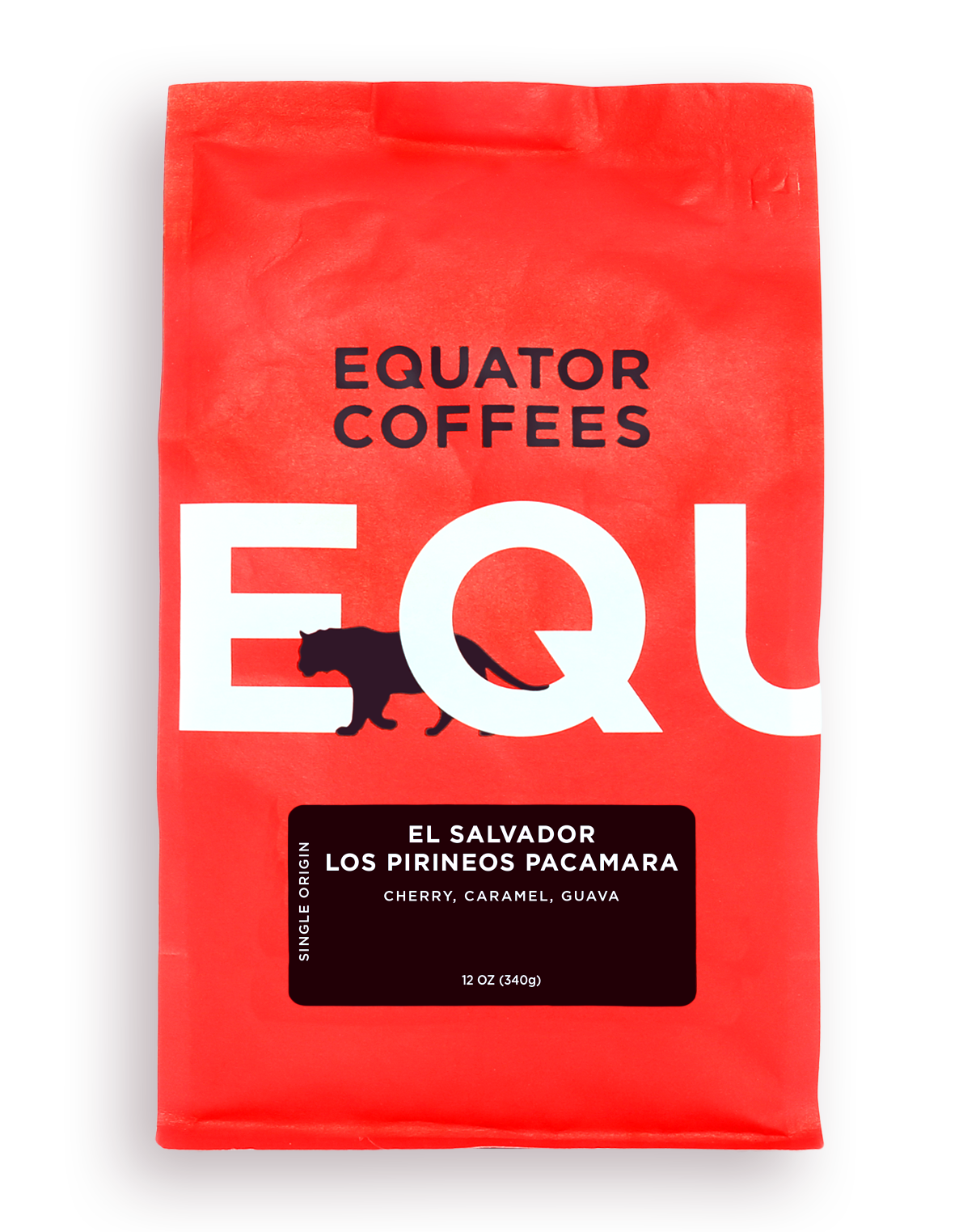 El Salvador Los Pirineos Pacamara
$19.50
Origin
Producer: Gilberto Recinos Baraona
Farm: Los Pirineos
Berlín, Usulutan Department, El Salvador
Roast Level
Light
Med Lt
Med
Med Drk
Dark
Tastes Like
Delicate and sweet flavors of cherry, caramel and guava.
Citrusy, Floral, Herbal
Altitude
6,200 feet
Variety
Pacamara
Processing
Washed
The Story
We are happy to present another fine coffee from Finca Los Pirineos, a testament to the decade long partnership with farm owner Gilberto Baraona. Each year we purchase a Bourbon variety lot from Los Pirineos, but when we tasted this fully washed Pacamara while visiting the farm earlier this year we couldn't pass up the opportunity of purchasing it. Pacamara is a cultivar that is a cross between the Typica derived Maragogype variety, which produces very large beans, and Pacas, a compact-growing selection of the heirloom variety Bourbon. As a result of this parentage, Pacamara plants are small in stature, but produce enormous beans known for their high cup quality and being notoriously challenging to roast.
Named in honor of the Pyrenees, the mountain range that serves as a natural border between Spain and France, Finca Los Pirineos is the mountainous divide between the coffee towns of Santiago de María and Berlín, located in central El Salvador on the slopes of Tecapa Volcano. By some accounts, cultivation of coffee on the farm started in 1890, but whatever the exact date, the farm has been owned by Gilberto's family for well over a century. Although specializing in heirloom variety Bourbon, an additional 94 varieties of coffee are maturing in a test nursery next to the mill. Initial results of these experimental plots are beginning to come in, with the goal of identifying the best varieties for planting elsewhere on the farm. In the coming years, we look forward to seeing how these new coffee varieties naturalize on the farm.
Read More