New Arrival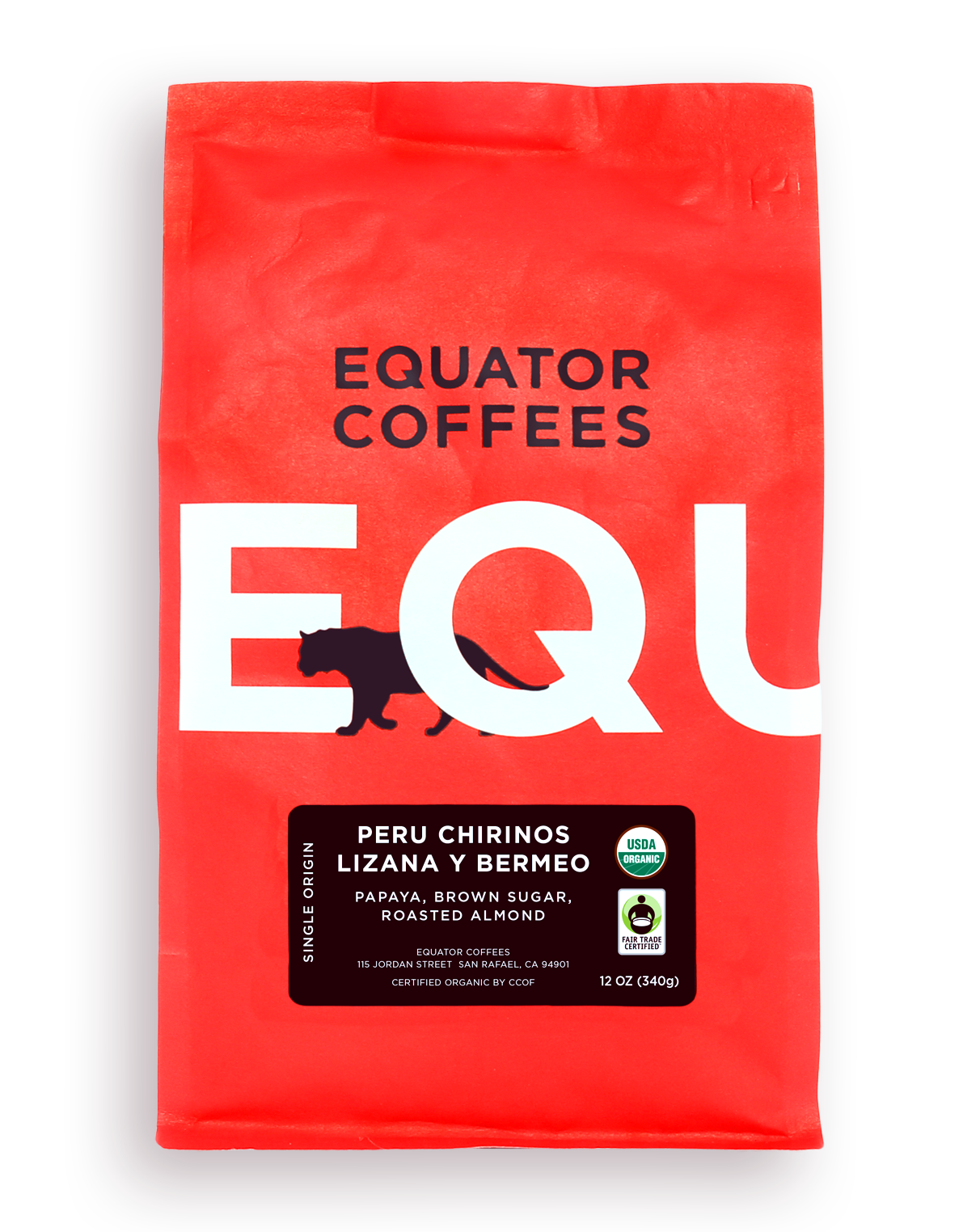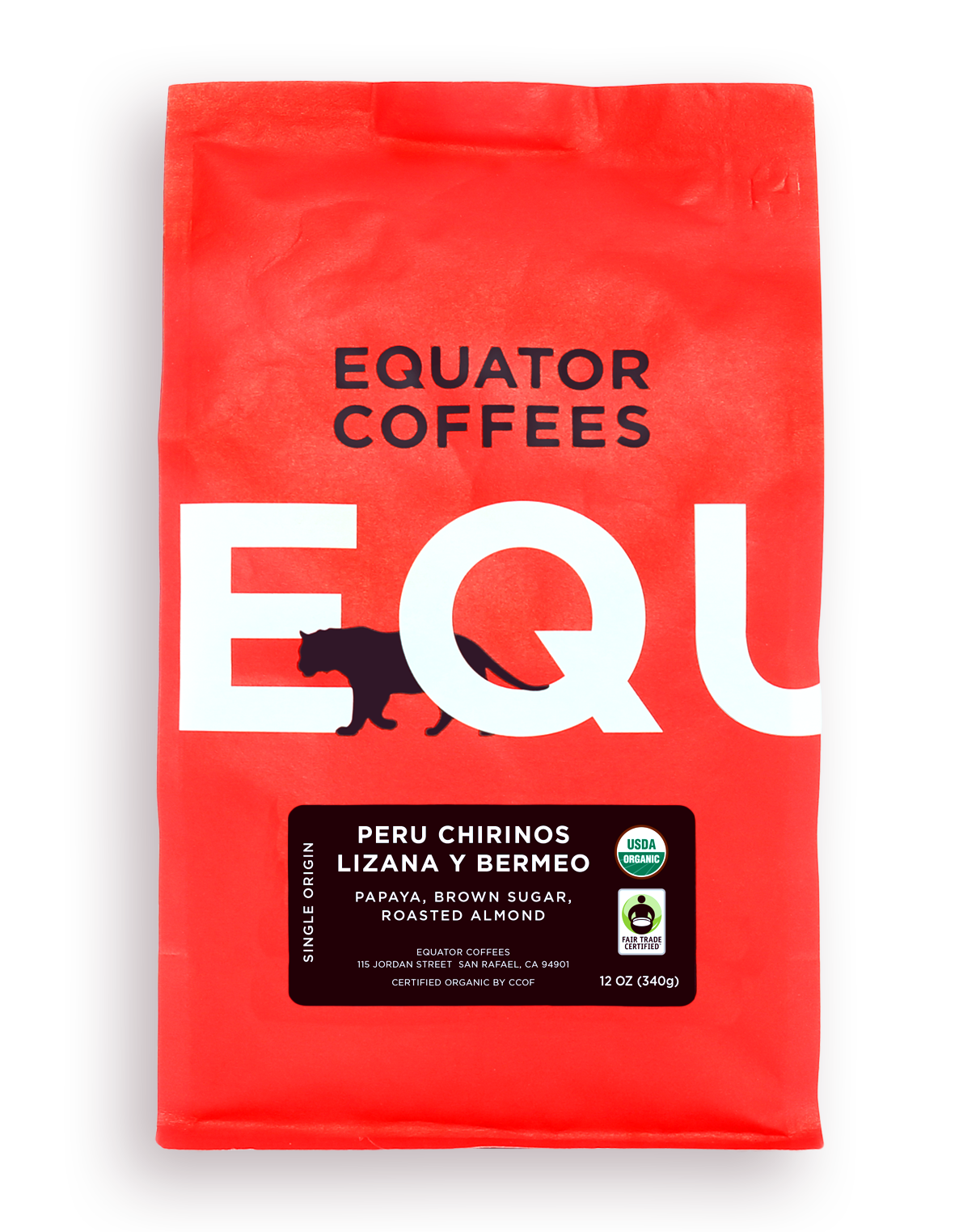 Peru Chirinos Lizana y Bermeo Fair Trade Organic
Papaya, Brown Sugar, Roasted Almond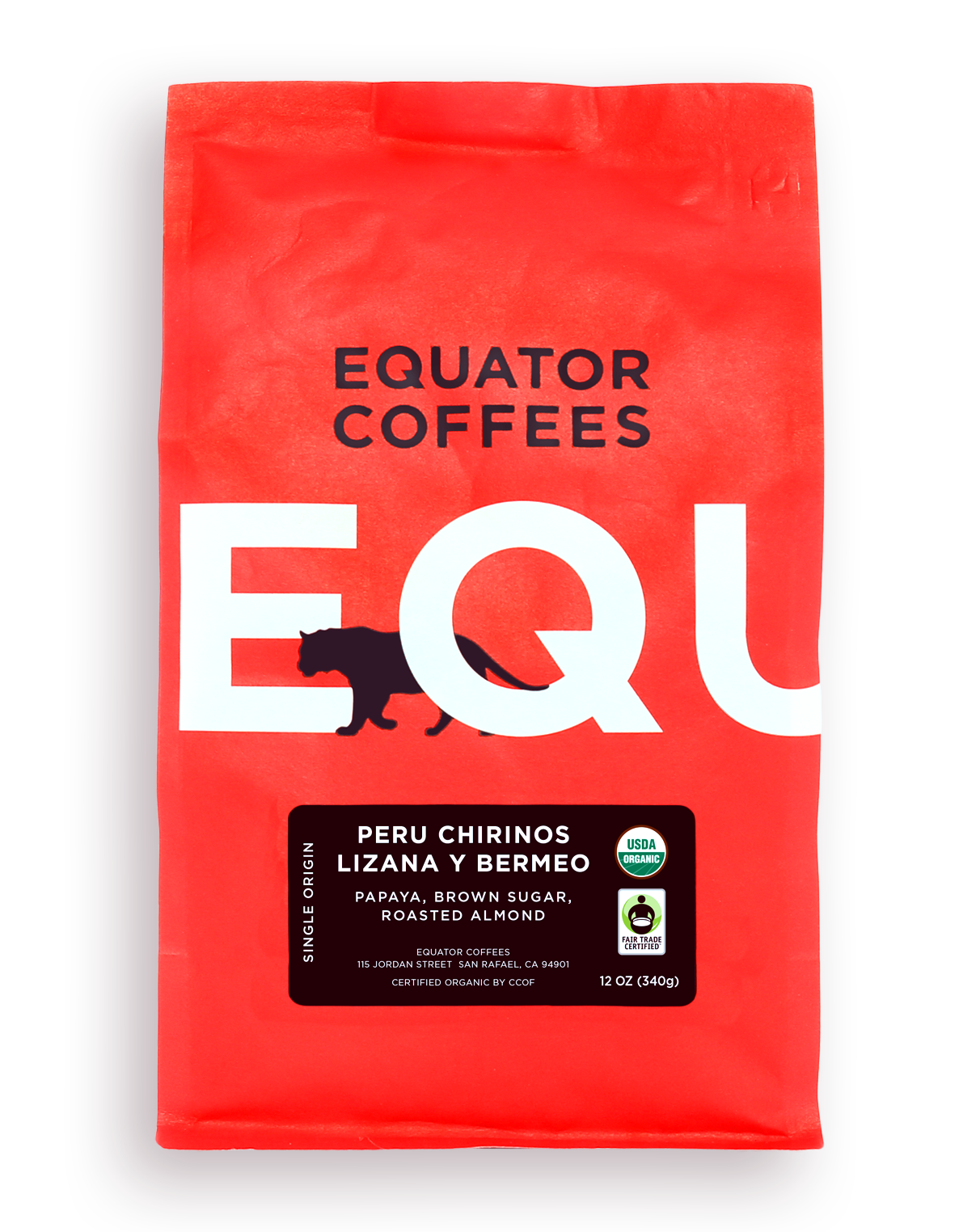 Peru Chirinos Lizana y Bermeo Fair Trade Organic
$18.00
Origin
Producer: Silvia & Juan Lizana, and Salomon & Andres Bermeo, La Prosperidad de Chirinos
Chirinos, San Ignacio, Cajamarca
Roast Level
Light
Med Lt
Med
Med Drk
Dark
Tastes Like
Flavors of papaya, melon, brown sugar and roasted almond.
Citrusy, Nutty, Chocolatey
Altitude
5,400-6,025 feet
Variety
Bourbon, Caturra, Pache
Processing
Washed
The Story
For the last two years we have offered micro lots from Silvia and Juan Lizana, members of the coffee growers cooperative La Prosperidad de Chirinos. This daughter and father team takes an innovative approach to coffee, which lead them to focus on improving coffee quality in order to produce great tasting micro lots. Last year they took their entrepreneurial spirit one step further by starting to roast and brew their own coffee in a new cafe. We were happy to hear that they are able to add value to the coffee they produce, and provide their community with great tasting, locally grown and roasted coffee.
The result of this new endeavor means that they are now keeping some of their delicious coffee for themselves. Enter brothers Salomon and Andres Bermeo. In order to make a large enough lot, our friends at the Chirinos co-op suggested combining the small Lizana family lot with that of the great tasting coffees produced by the Bermeo brothers. Like Silvia, Salomon and Andres are in their 30s and represents the next generation of quality driven, innovative coffee farmers at Chirinos. All their farms are located near the village of Chirinos in the San Ignacio Province, which is within the Cajamarca growing region.
The cooperative was established in 1968 by a group of 36 farmers who aspired to produce high-quality coffee. The group formed at a time when the government supported formation of cooperatives with the goal of improving socio-economic conditions in Peru's northwestern communities, which historically had been overlooked by the state. The co-op focuses its efforts on sustainable agriculture to improve coffee quality and secure better prices. In 2007, the cooperative established its own cupping lab to monitor cup quality. Last year Chirinos completed construction on a new dry mill and they continue to cultivate an experimental farm where different coffee varieties and drying methods are tested.
Read More