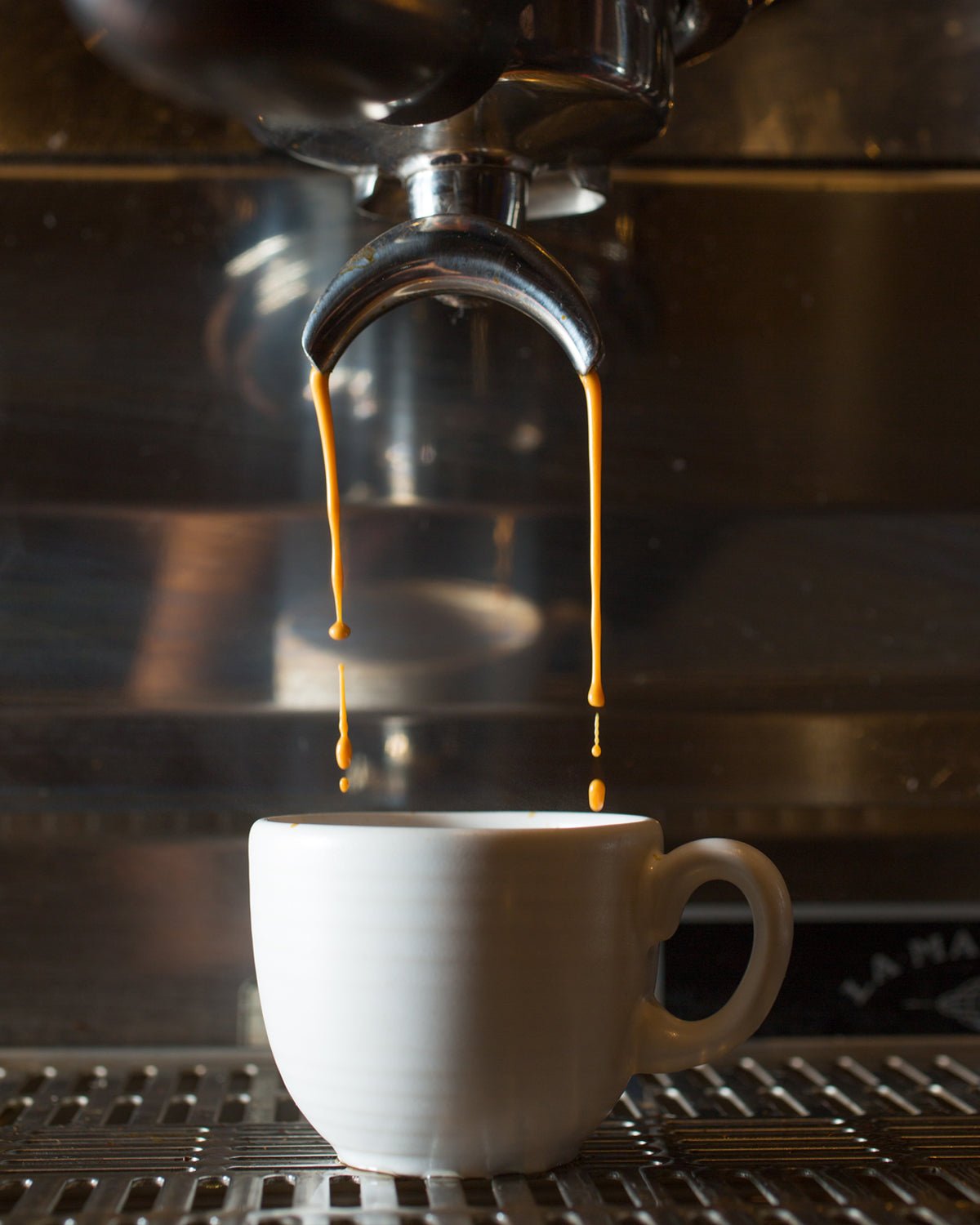 Decaf Espresso
A blend of two coffees from South America that are both decaffeinated using the water process of caffeine extraction, our Decaf Espresso has the balance and versatility to stand alone or be paired with milk. 
Subscribe to this coffee & start saving 10% on every bag.
Flavor Profile
Origin

Tasting Notes

Flavors of dark chocolate, dried cherry, and roasted nuts with a moderate acidity.

Roast Level

Light

Med Lt

Med

Med Dark

Dark
Origin Story
EXPOCACCER (Brazil)
Smallholder Farmers (Colombia)
The first coffee, from the Minas Gerais growing region of Brazil, is a mix of natural and pulped-natural lots that builds the blend's foundation by imparting body, depth and flavors of fruit-toned chocolate. This coffee is grown by smallholder farmers associated with Cooperativa dos Cafeicultores do Cerrado (EXPOCACCER).

Paired with the Brazil is a fully washed coffee from the Popayán growing region of Colombia. This coffee retained its original flavor intensity through the decaffeination process and adds brightness and complexity to the espresso. We like the coffee so much that we decided to feature it as a single origin offering in the past!
Altitude
Variety
Processing
Natural, Pulped-Natural, Washed
Why We Love This Coffee
For our Decaf Espresso blend we source coffees with the intention of creating a rich and balanced espresso that has the versatility to stand alone, or be paired with milk. We feel we have achieved this with two coffees from South America that are both decaffeinated without chemicals, using the water process of caffeine extraction.

While there are many variables that contribute to dialing in espresso, the parameters that have been yielding the best results in our lab is a 1:2.2 coffee to water ratio in 24-26 seconds.

Sustainably Sourced
Good Coffee, Better Planet
EXPOCACCER contributes to several social initiatives including The Pedro Bernardes Dias Educational Center. The program provides children in the community with everything from food and clothes to courses on an array of subjects such as computer skills.