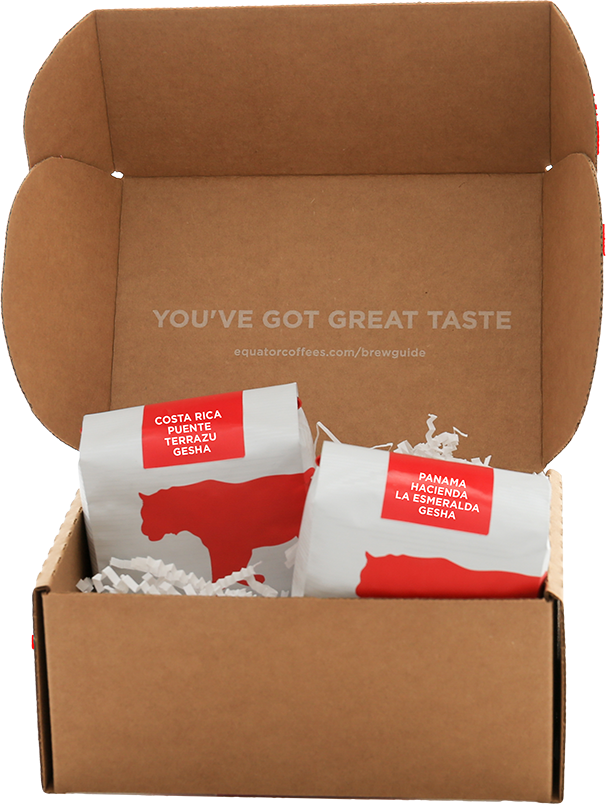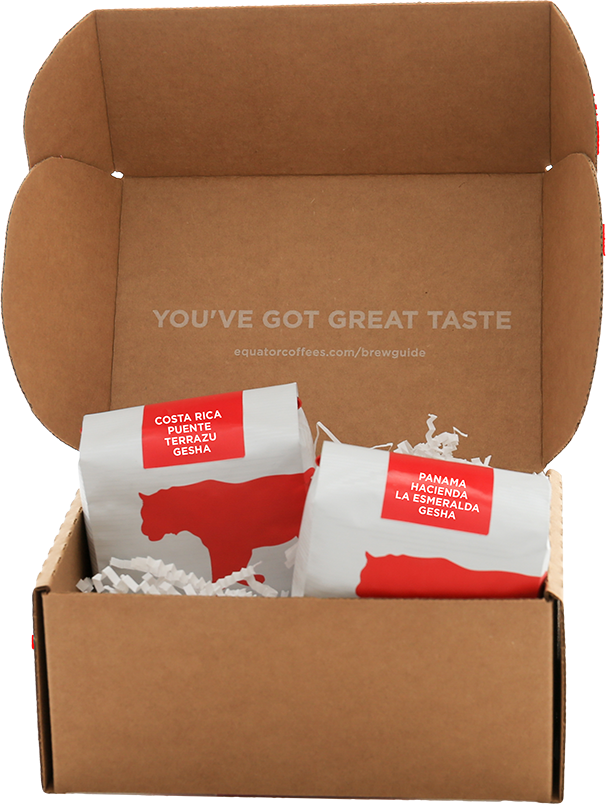 Gesha Gift Set
Two incredible coffees from a pair of renowned producers. Includes Good Food Award Finalist, Panama Hacienda La Esmeralda Gesha.
Won't ship until after Christmas
$50.00
Regular price
$60.00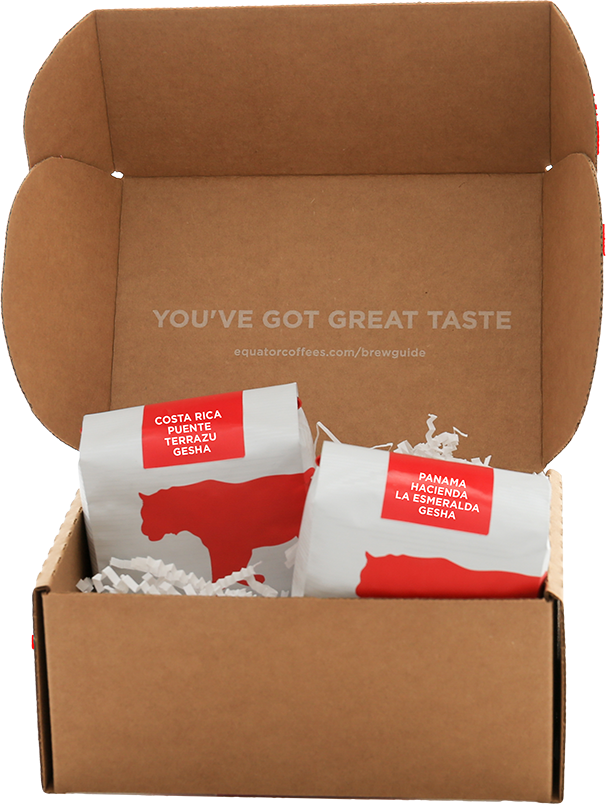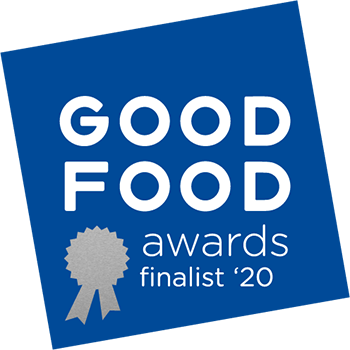 A Pair of Exquisite Coffees
A new offering this holiday season, our Gesha Gift Set pairs two incredible coffees from a pair of renowned producers. Featuring our Panama Hacienda La Esmeralda Gesha, a finalist for the Good Food Award.
Panama Hacienda La Esmeralda Gesha
Lush and vibrant with jasmine-like aroma and flavors of peach, apricot and Meyer lemon.
We are pleased to announce that Equator has secured another Gesha variety auction lot from Panama's renowned Hacienda La Esmeralda. Owned and operated by the Peterson family since 1967, Esmeralda has become famous for its production of the Gesha (or Geisha) variety; one of the best coffees in the world. This fame resulted from a test conducted in 2002 to isolate Gesha cherries from fruit of other varieties. The result was the discovery of the exceptional cup quality found in this low yielding cultivar. The coffee community agreed and Esmeralda Gesha lots received tremendously high scores in subsequent Best of Panama coffee competitions and stunningly high bids in the related auctions. The tradition of excellence continues today and we are happy to revisit the outstanding coffee from this farm year after year.
Costa Rica Puente Tarrazú Gesha

Honey-processing imparts an intense berry-like sweetness into this coffee that complements its classic spicy and floral Gesha characteristics perfectly.
This is the second year in a row that we have featured Rodolfo Rivera's coffee from the Puente Tarrazú micro-mill in Costa Rica. We evaluated this lot on the cupping table while visiting our friends at Exclusive Coffees in San José, Costa Rica earlier this year. Exclusive's founder, Francisco Mena, is a champion of the micro-mill revolution that has taken place in Costa Rica over the past decade. He works with over one hundred micro-mills scattered throughout Costa Rica's major growing regions, offering training to producers and a platform for their coffees to be shared with coffee roasters throughout the world.
Read More