New Arrival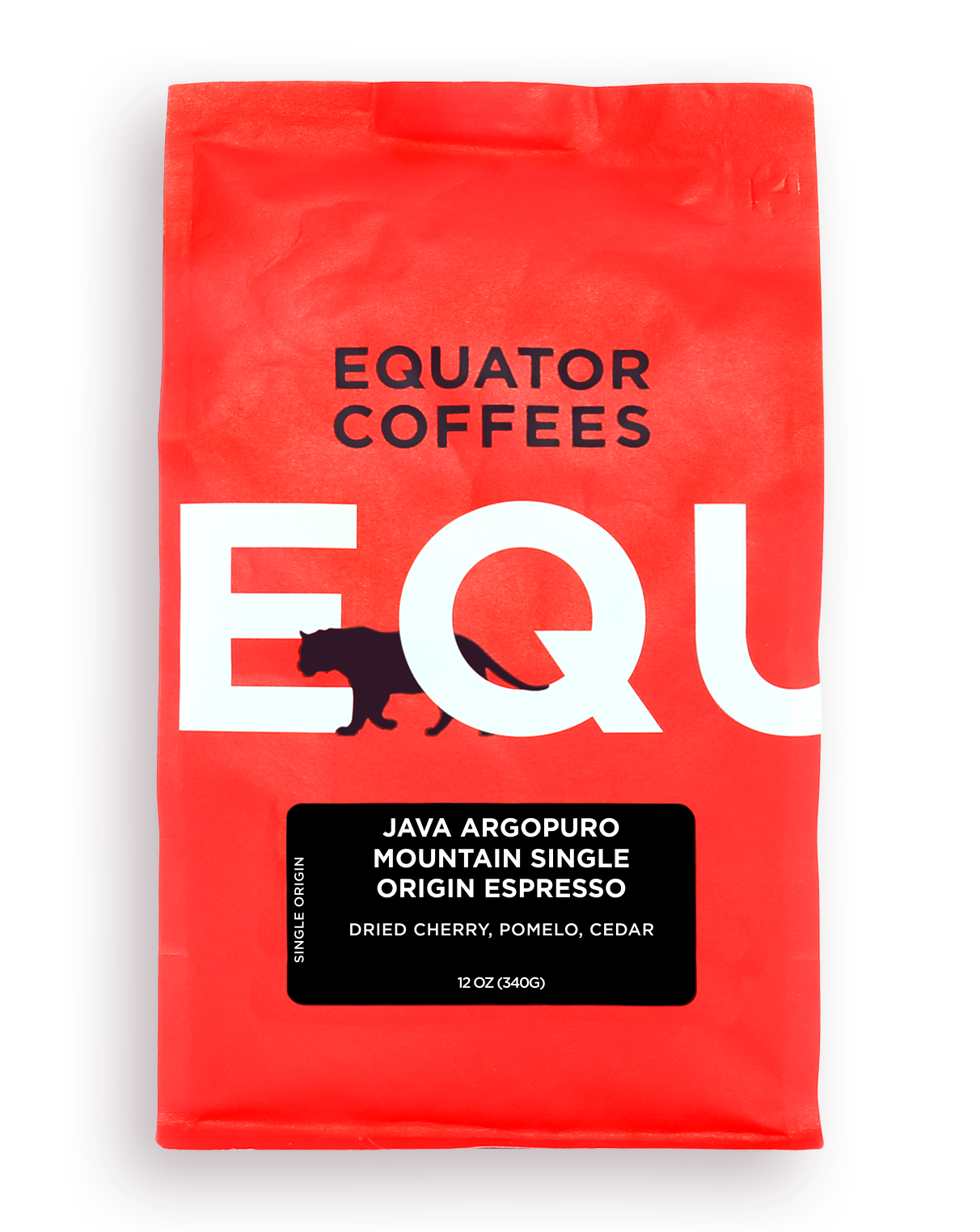 Java Argopuro Mountain Single Origin Espresso
Dried Cherry, Pomelo, Cedar
Java Argopuro Mountain Single Origin Espresso
$18.50
Origin
Producer: Pokmas Walida Cooperative
Tlogosari Village, Argopuro, East Java, Indonesia
Roast Level
Light
Light
Med Lt
Med
Med Drk
Dark
Tastes Like
A balance of sweet and savory flavors that includes dried cherry, pomelo, walnut, and cedar.
Berries, Nutty, Herbal
Altitude
3,600-4,000 feet
Variety
Arabica USDA762, Lini S795 & S288, Cobra
Processing
Honey
The Story
This coffee made it onto our cupping table thanks to a newly established relationship with Belift Green Beans. Founders Ivan Hartanto, Kevin Soewondo, and Kenny Soewondo began working together in 2015 and have since opened a specialty coffee shop, roastery, and coffee academy in Indonesia. Belift Green Beans' mission is to provide access to unique and traceable Indonesian coffee through their curated network of producers that are willing to embrace change and committed to improving quality. Currently, they are focused on the island of Java, though they hope to expand their operation to other Indonesian coffee producing islands in the coming years.
Some of those quality focused producers are the members of the Pokmas Walida Cooperative, located in Tlogosari Village, which lies in the shadows of Mount Argopuro, East Java. Pak Muhlisin, who is lead farmer of the group and Belift's farming partner, provides leadership and training for the small producing community. 
Unlike the most familiar Indonesian coffee producing island of Sumatra, which is known for its polarizing wet-hulled coffees, coffee producers in Java have historically used the washed method to process their coffee. All of Belift's coffee is carefully picked, cleaned, and sorted, but trace amounts of fruit mucilage were left to dry on the beans of this honey-processed lot, imparting sweet and subtle fruit notes that bring balance and add complexity to the coffee's inherent flavor, culminating in a unique and versatile espresso.
Read More