New Arrival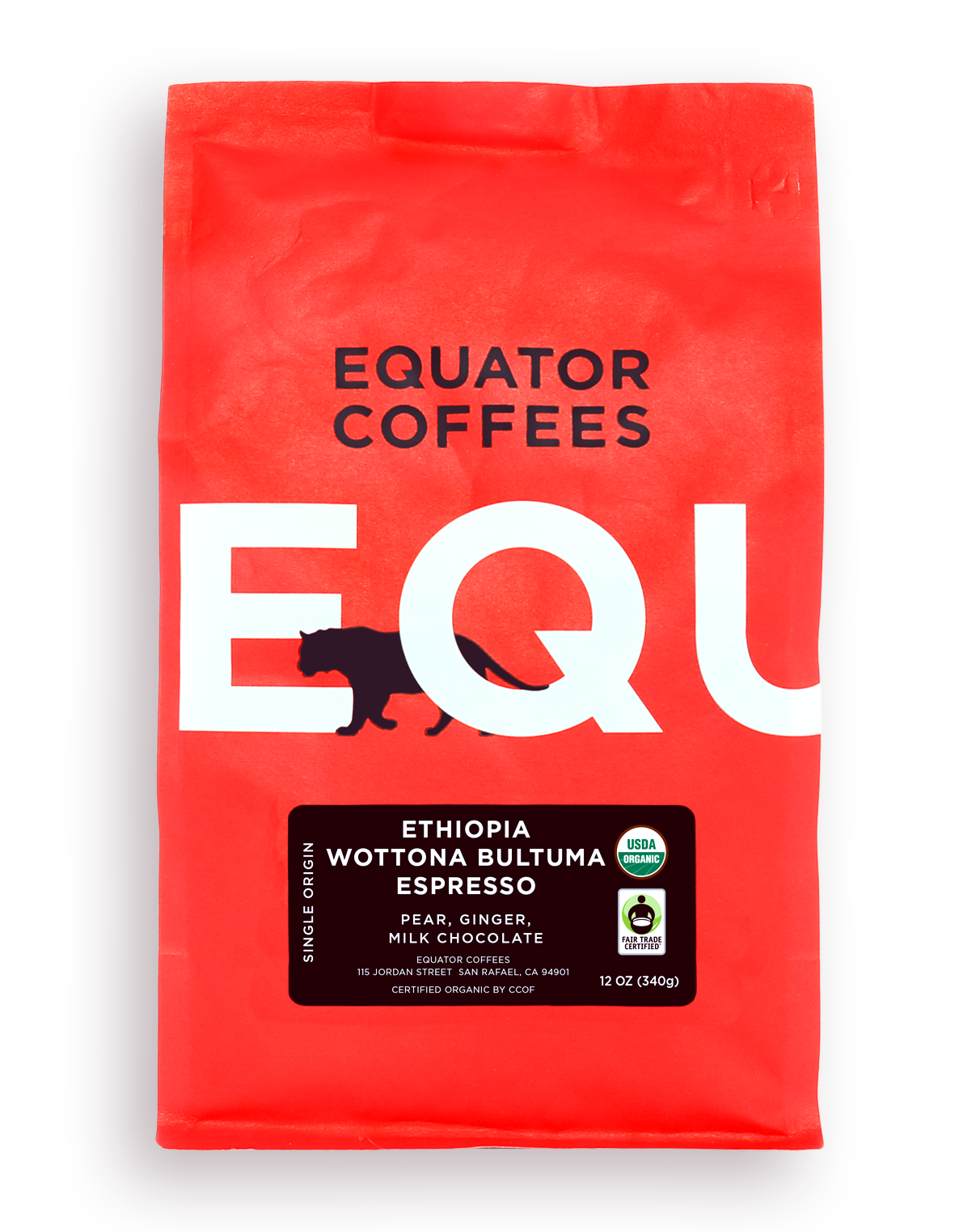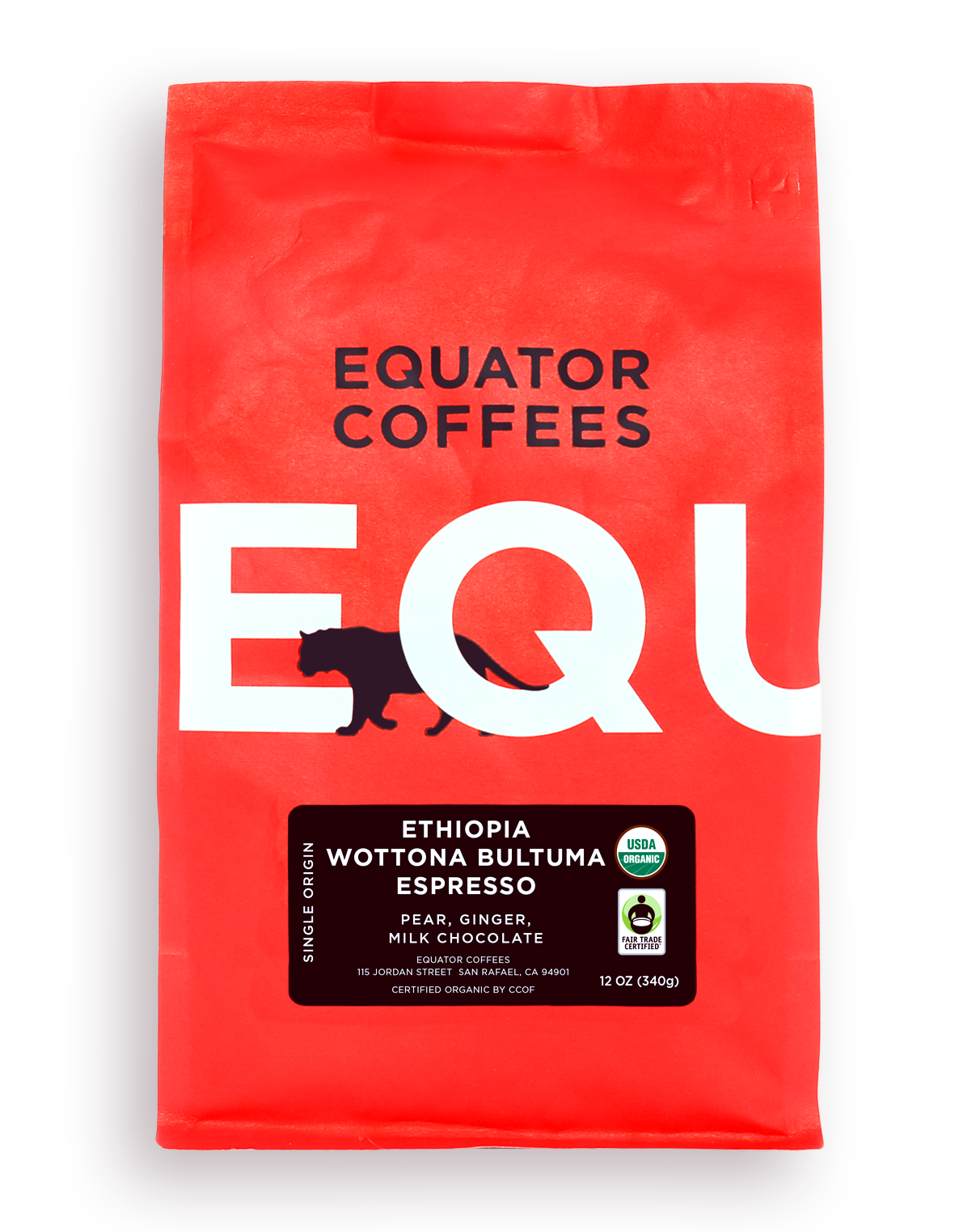 Ethiopia Wottona Bultuma Single-Origin Espresso
Pear, Ginger, Milk Chocolate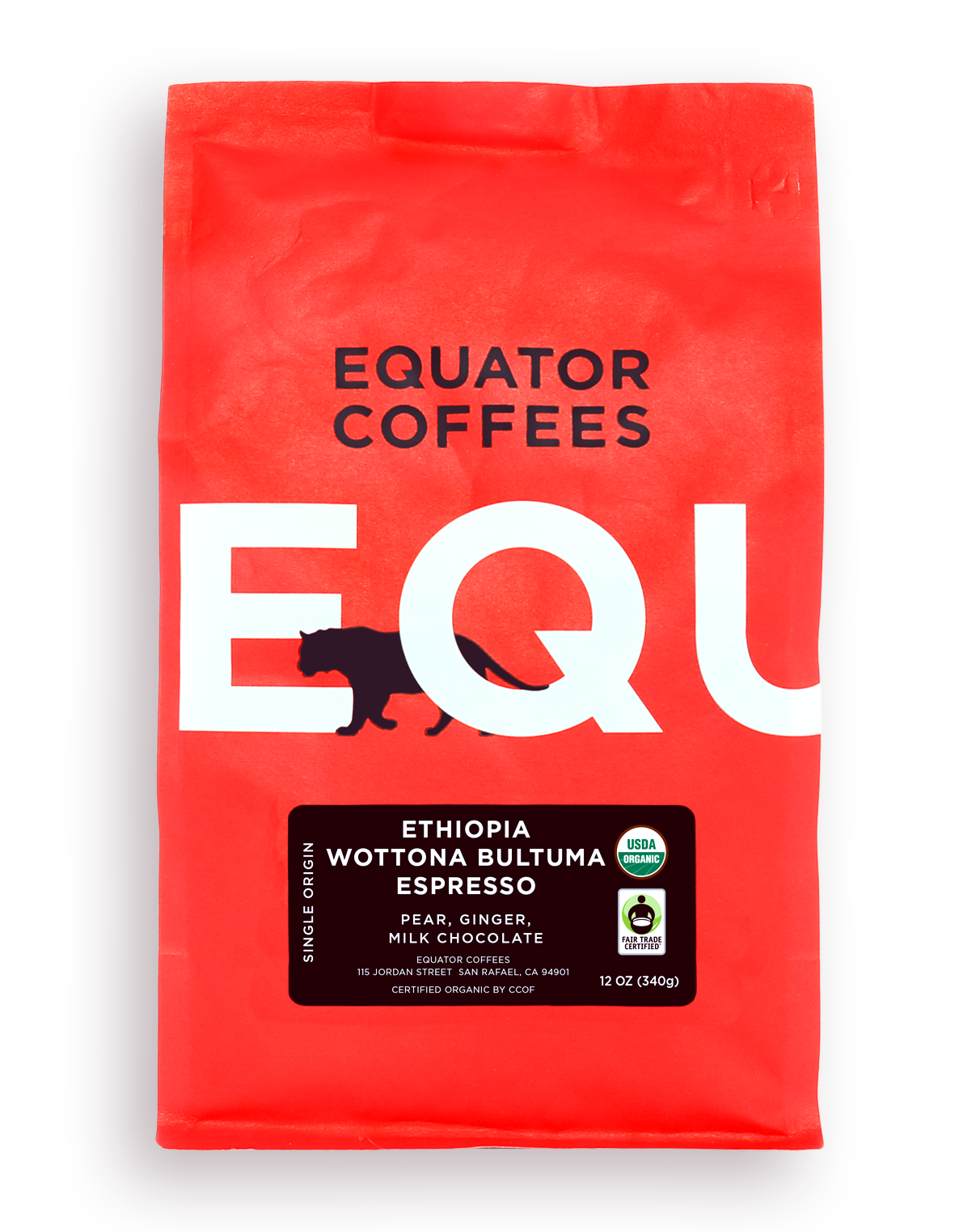 Ethiopia Wottona Bultuma Single-Origin Espresso
$19.50
Origin
Producer: Wottona Bultuma Cooperative
Aleta Wondo, Sidama
Roast Level
Light
Med Lt
Med
Med Drk
Dark
Tastes Like
Spicy and sweet with flavors of pear, ginger, milk chocolate, and lime.
Altitude
6,200 feet
Variety
Local Heirloom
Processing
Washed
The Story
Equator has been purchasing coffee from the Sidama Coffee Farmers Cooperative Union (SCFCU) for many years. SCFCU supports 46 cooperatives throughout southwestern Ethiopia in the Sidama growing region. This particular lot comes from the Wottona Bultuma Cooperative located in the Aleta Wondo District. The group consists of 2,773 smallholder farmers who cultivate organic certified coffee and other crops on a total of 1,400 hectares of nutrient-rich land.
We felt this fully-washed lot's vibrant, citrusy acidity, delicate floral notes, and sweet fruit-toned flavors would translate well to espresso, and after pulling some shots our suspicion was confirmed! Coupled with a silky body, these flavors culminate in a dynamic and unique espresso that pairs well with milk, but that we enjoy most all on its own.
This coffee is certified Fair Trade and Organic.
While there are many variables that contribute to dialing in espresso, here are the parameters that have been yielding the best results in our lab:
19 grams in, 35 grams out, 27-30 second extraction.
Read More