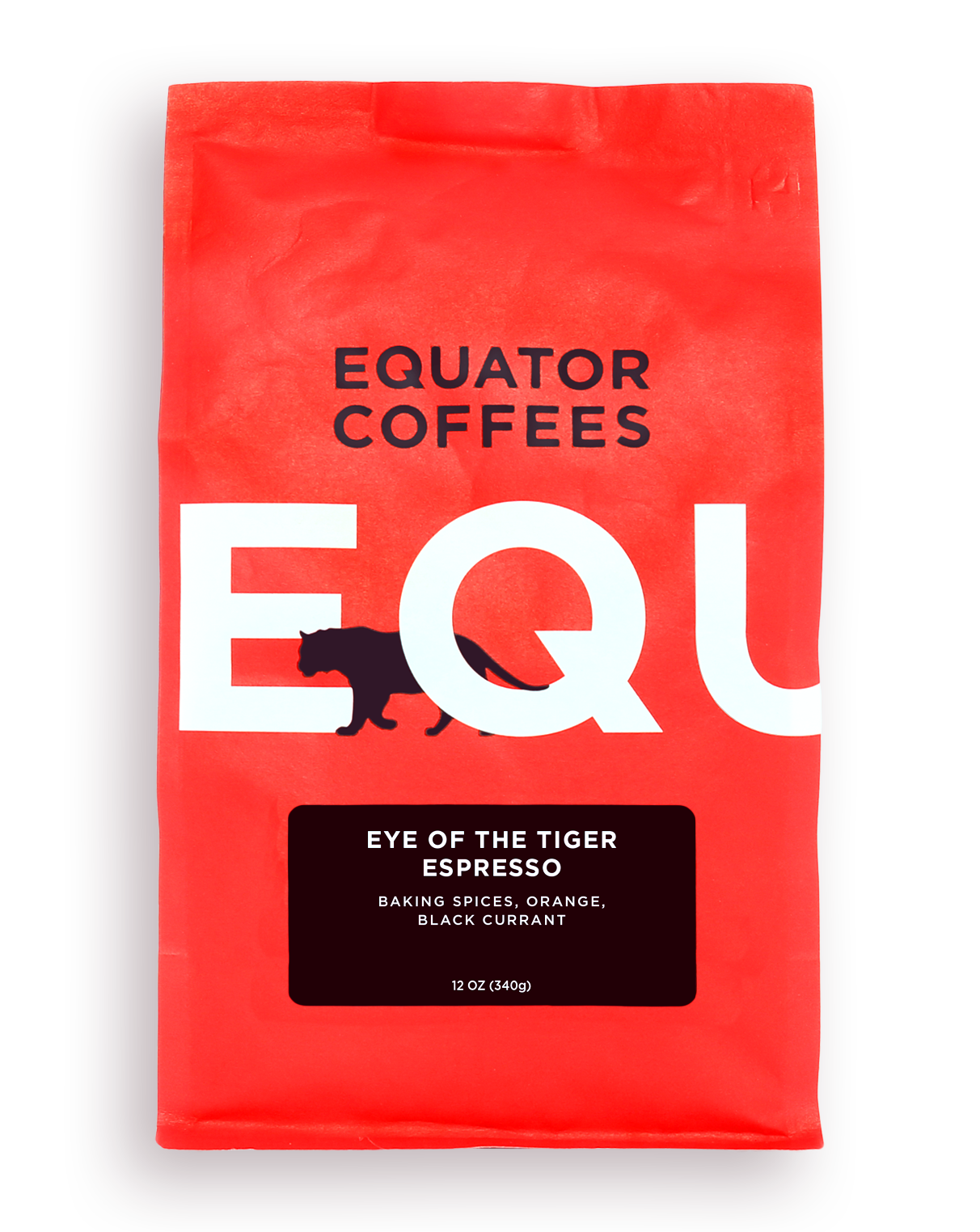 Eye of the Tiger Espresso
Black Currant, Baking Spices, Orange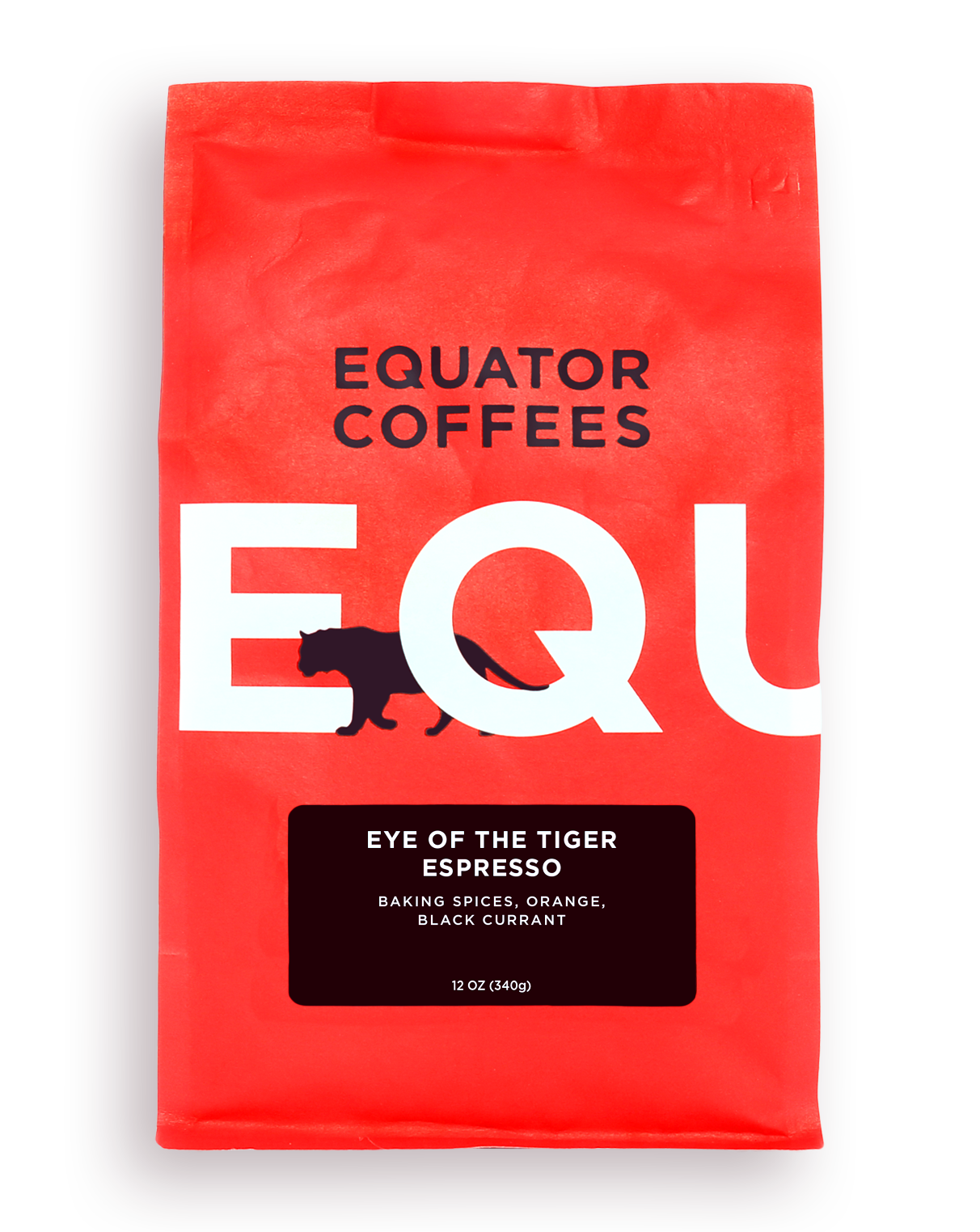 Eye of the Tiger Espresso
$17.50
Origin
Kenya, Colombia, Nicaragua
Roast Level
Light
Med Lt
Med
Med Drk
Dark
Tastes Like
Spicy and complex flavors of black currant, baking spices, orange, and mint.
Chocolatey, Berries, Citrusy
Altitude
Various
Variety
Various
Processing
Washed, Natural
The Story
Presenting the latest edition of our seasonally evolving espresso blend, Eye of the Tiger. For those unfamiliar with the Eye of the Tiger concept, we do not attempt to maintain a fixed flavor profile for this blend, as we do with our year-round espresso blends. Instead we work with in-season coffees to develop a blend that shows off the flavors of the component coffees in unique ways.
This iteration is inspired by a vibrant and complex coffee grown on the slopes of the Aberdare Mountains in Kenya. This coffee's sweet flavors of ripe blackberry and savory notes of aromatic wood create the espresso's dynamic foundation. We then added a natural processed coffee from Nicaragua's Flor de Dalia Cooperative to intensify the blend's fruit flavors. Flor de Dalia started experimenting with natural processed coffees last year with the hope of submitting them into Nicaragua's Cup of Excellence, an annual coffee quality competition. Unfortunately, due to political instability, last year's competition was cancelled and Equator was able to purchase the entirety of the experimental natural lot as a result. We enjoyed the coffee so much that we decided to purchase it again this year. Finally, for balance and body we finished the blend with a coffee produced by members of Colombia's largest coffee cooperative, Cooperandes. Equator's lot was grown by group members around the small, picturesque town of Jardín.
Often times, each of Eye of the Tiger's component coffees come from a single producer, but we're especially excited to feature some of our favorite cooperative coffees and blended lots in this version. These three distinct and contrasting coffees culminate in an espresso that can be enjoyed on its own as well as in milk-based drinks. We will roast this version of Eye of the Tiger only as long as the blend components last.
Read More