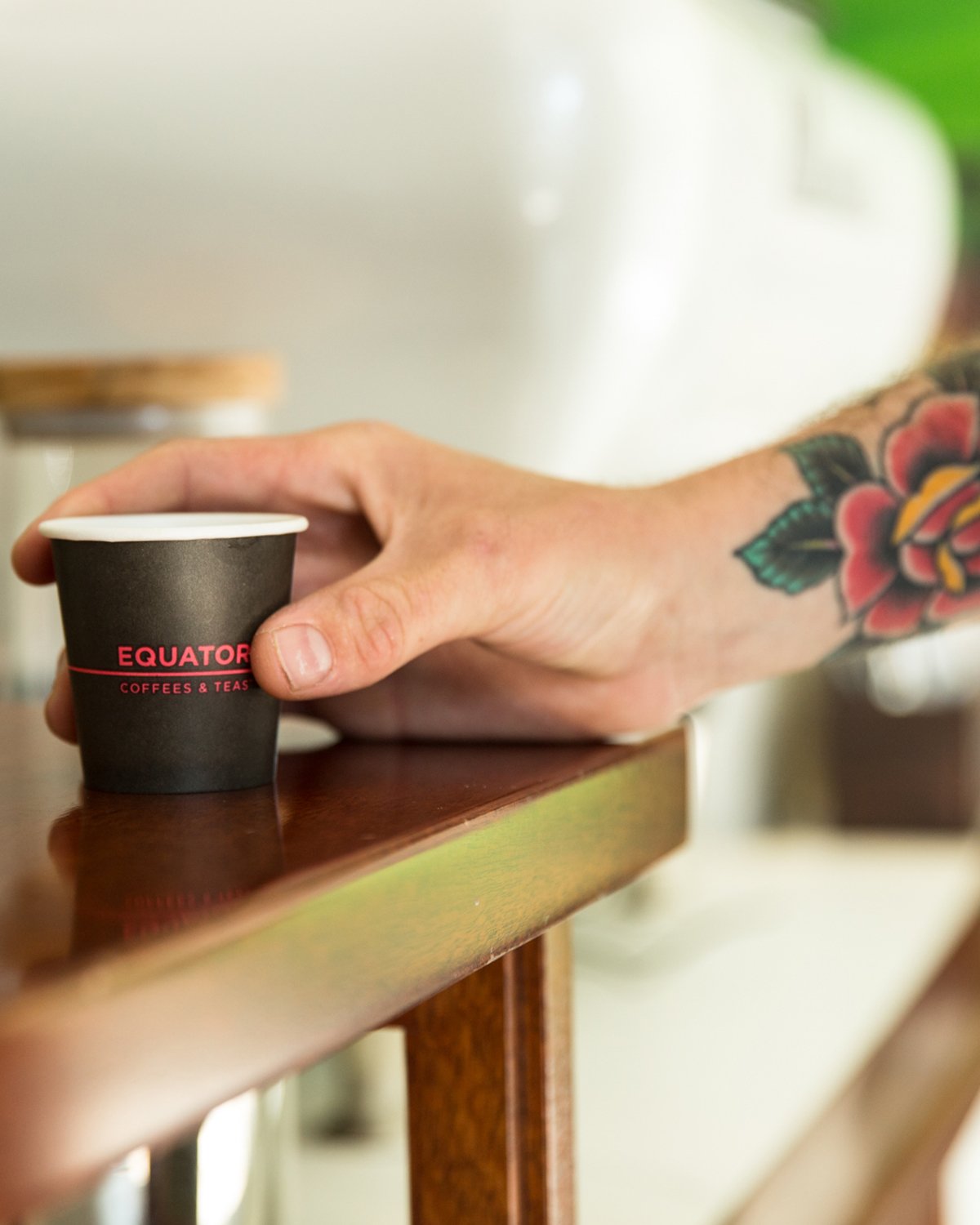 Tigerwalk Espresso
Our flagship espresso was designed to highlight sweet, fruit forward flavors found in the component coffees. We enjoy this coffee so much that we serve it at most of our cafes!
Subscribe to this coffee & start saving 10% on every bag.
Flavor Profile
Origin

Tasting Notes

Balanced, sweet, and creamy with flavors of cherry, key lime, and dark chocolate

Roast Level

Light

Med Lt

Med

Med Dark

Dark
Origin Story
Multiple producers (Colombia, Kenya)
Capricornio Coffees (Brazil)
Tigerwalk Espresso is built around a coffee that comes from a handful of villages around the town of Inzá in the Cauca Department of Southwestern Colombia. This area is just a stones throw away from the renowned Huila Department, which produces some of Colombia's highest quality coffees. As one might expect, the quality and profiles available from Inzá can be close matches to Huila coffees, featuring flavors of dark cherry, ripe berries, and big-bodied red wine. This coffee's deep-toned fruit flavors act as the foundation of the espresso blend.

We then add a fully washed coffee from Kenya that adds elements of brightness and fruit flavors. Kenya's system is one of the best in the world for compensating high quality lots; after tasting the coffees, registered buyers compete at auction where the best lots fetch higher prices. These auctions are small, so our partners must purchase many lots of similar quality and blend them together through a complex grading system to create the flavor profile we need for our blend.

Finally, a natural processed coffee from Brazil rounds out the blend by adding depth, body, and flavors of berry and nut. Our partners at Capricornio Coffees work with producers in the emerging Norte Pioneiro growing region to produce a consistent flavor profile. Straddling the Tropic of Capricorn, one wouldn't think the region is suitable for high quality coffee production but, the terroir is outstanding and the unusual latitude is offset by moderate growing elevations, a broader range of seasonal temperatures and outstanding agricultural practices. Together, these three coffees create a well-balanced, creamy espresso with a broad range of delicate fruit flavors.
Altitude
Variety
Processing
Why We Love This Coffee
Our flagship espresso is roasted to highlight sweet, fruit forward flavors found in the component coffees. The coffee spends more time in the roaster to coax these flavors out and tamp down the acidity, yielding a balanced and versatile espresso. We enjoy this coffee so much that we serve it at most of our cafes!

While there are many variables that contribute to dialing in espresso, the parameters that have been yielding the best results in our lab are a 1:2 coffee to water ratio in 26-28 seconds.

Sustainably Sourced
Good Coffee, Better Planet
We treasure our relationships in the global coffee community and invest in projects at origin to support our partners in their commitment to environmental sustainability and social welfare. We also invest in reducing our day-to-day impact, through initiatives like energy-efficient Loring Smart Roasters to reduce carbon emissions per batch by 80%.

As a certified B Corporation, we are a leader in sustainable practices that impact people and the planet. This third-party certification requires us to demonstrate transparency and accountability throughout our supply chain and quantify the impact our business creates for our employees, the community, and the environment. We are proud to be part of this community working together toward one unifying goal: using business as a force for good.