New Arrival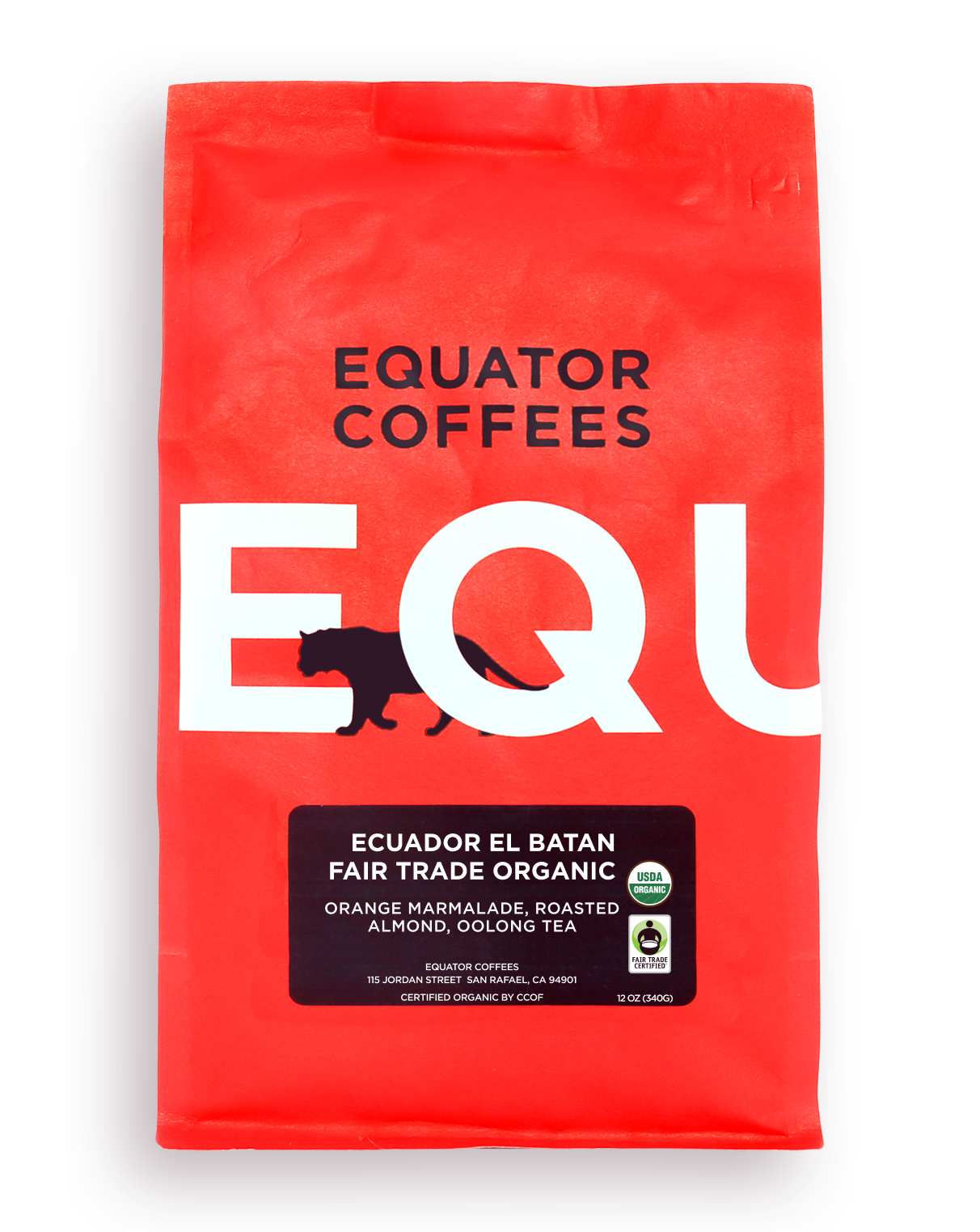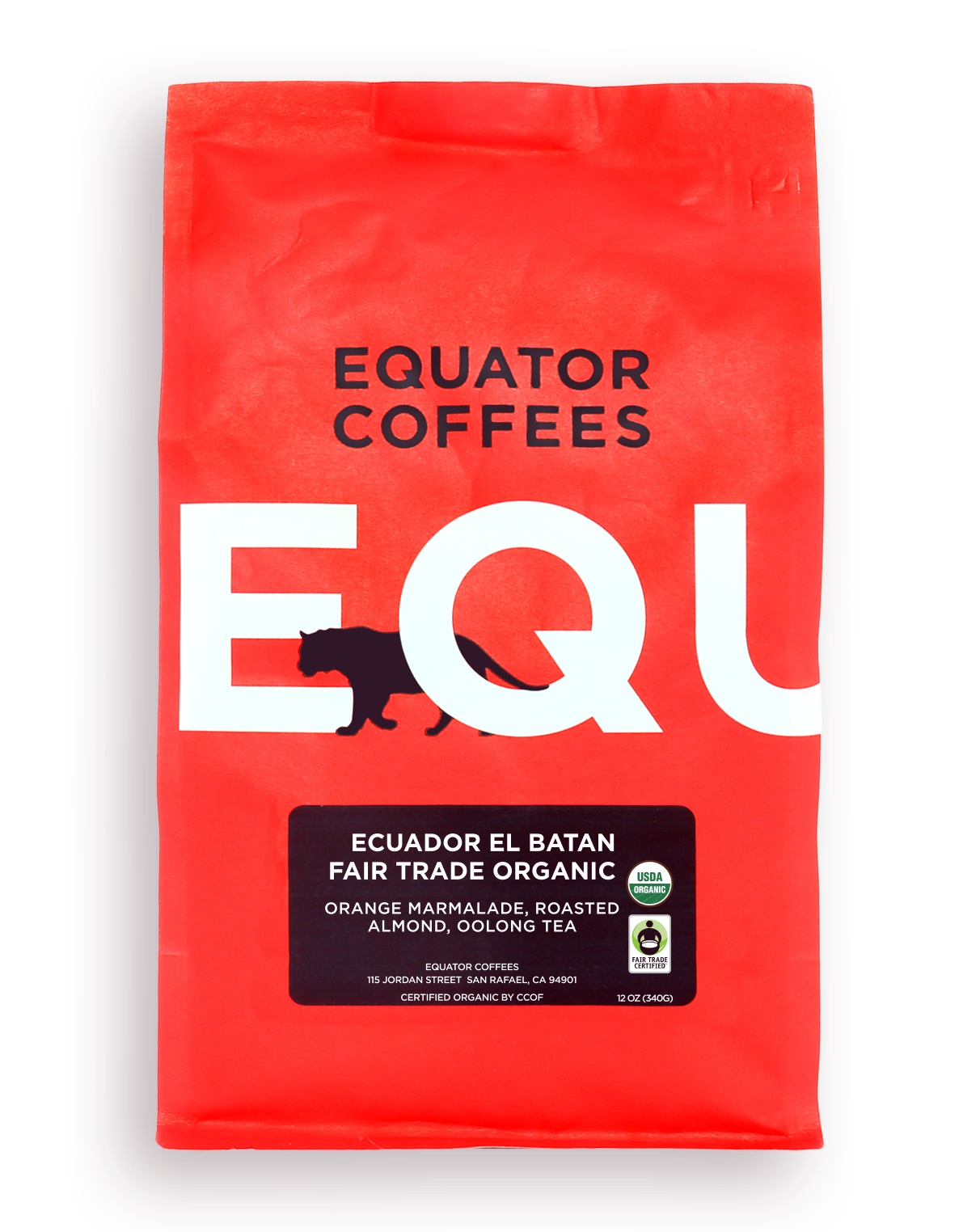 Ecuador El Batan Fair Trade Organic
Orange Marmalade, Roasted Almond, Oolong Tea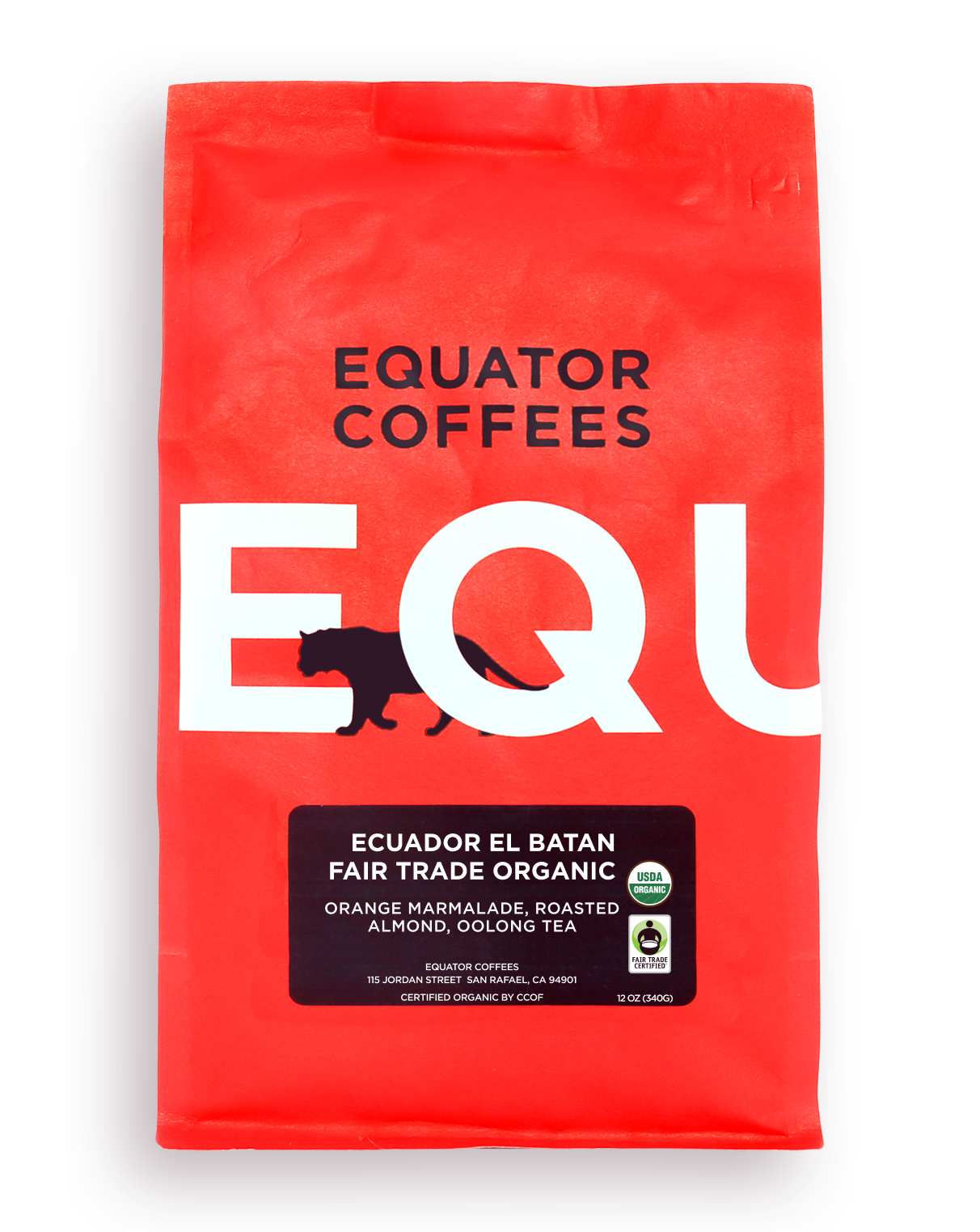 Ecuador El Batan Fair Trade Organic
$18.50
Origin
Producer: Procafeq
Espindola, Loja, Ecuador
Roast Level
Light
Light
Med Lt
Med
Med Drk
Dark
Tastes Like
Delicate and sweet flavors of orange marmalade, roasted almond, and oolong tea.
Citrusy, Nutty, Herbal
Altitude
6,100 feet
Variety
Typica
Processing
Washed
The Story
We are excited to be offering Ecuador El Batan once again, and continue one of Equator's longest purchasing relationships that began over fifteen years ago! The village of El Batan is located high in the Andes mountains in southern Ecuador, where a handful of smallholder farmers, each cultivating just a couple acres of land, live and grow coffee. A community organization founded in El Batan was established in 1986 by a group of women who came together to find ways to earn income for their families. What started with just three women, quickly grew to thirty. The group was able to take out small loans to start enterprises such as growing and selling yucca in the local market. Years later, the group became the foundation for the coffee farmer cooperative we know today.
Equator continues to provide a rolling micro-credit loan fund to farmers for their short-term credit needs. What began as a micro-loan specifically for the community of El Batan gradually expanded to include many farmers in the surrounding area known as El Airo. The goal of this revolving micro-credit loan fund is to supply the resources for farmers to complete an assortment of farm-based projects, including farm renovations, food security programs, and income diversification initiatives. Among other projects, members have used the funds to invest in irrigation for their farms to help safeguard the harvest during unpredictable weather.
Read More