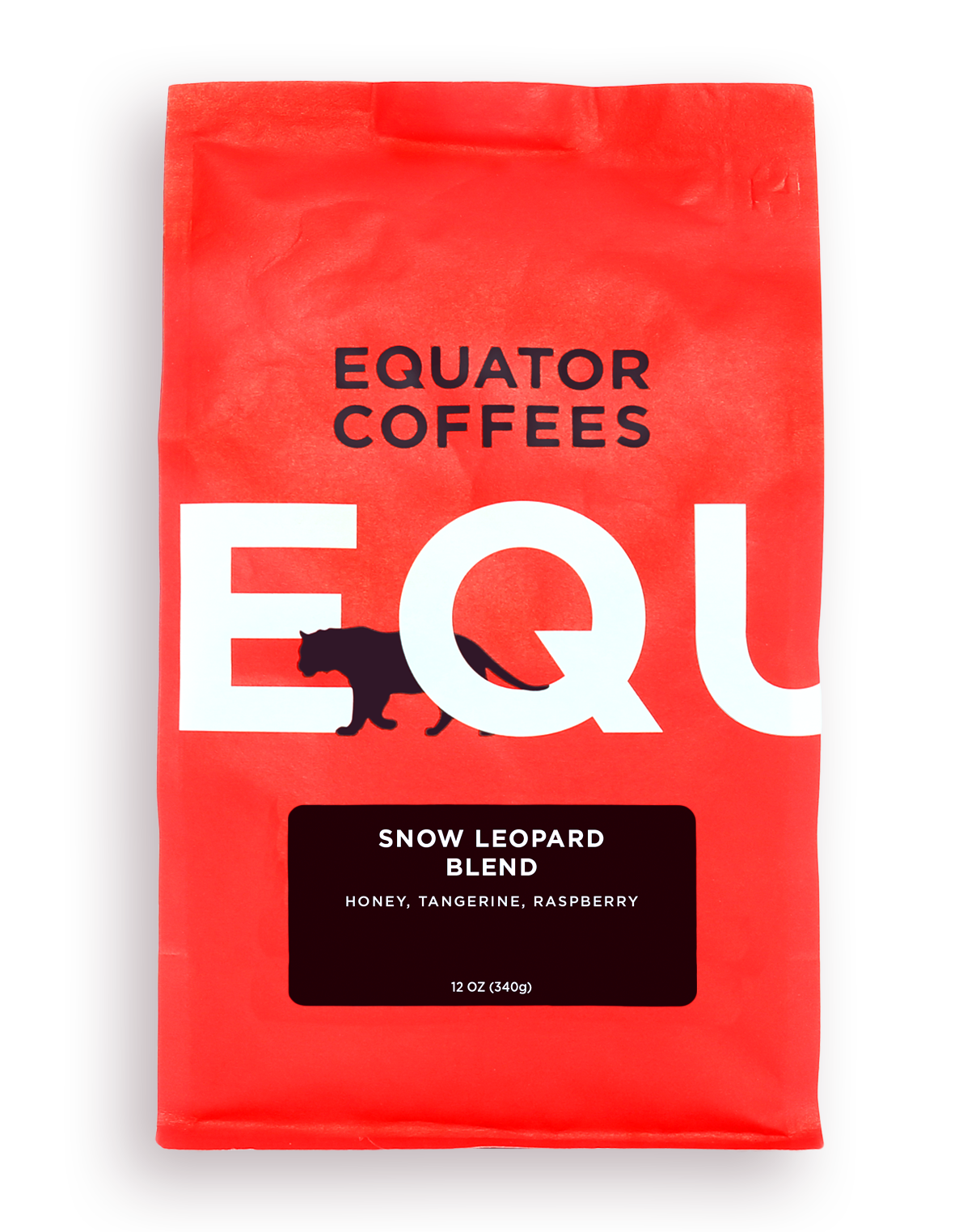 Snow Leopard Blend
Honey, Tangerine, Raspberry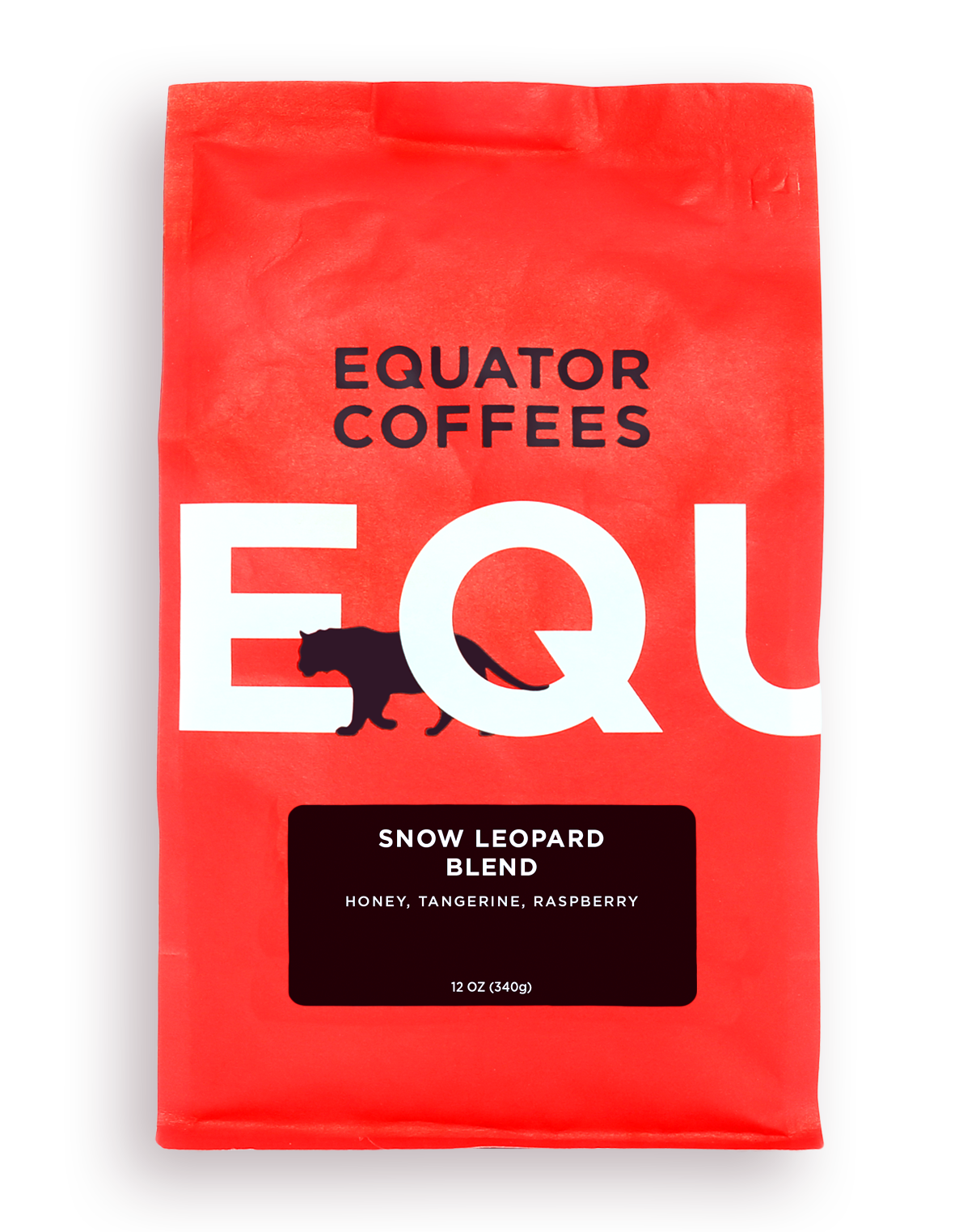 Snow Leopard Blend
$18.00
Origin
Panama, El Salvador, Kenya
Roast Level
Light
Med Lt
Med
Med Drk
Dark
Tastes Like
Delicate and sweet with flavors of honey, tangerine, raspberry, and walnut.
Altitude
Various
Variety
Various
Processing
Washed, Natural
The Story
Snow Leopard is a seasonal blend that gives us the opportunity to take single-origin coffees we enjoy on their own and combine them in unique ways to create something delicious! This iteration is built around a delicately floral and nuanced coffee from Panama produced by Equator's longtime friends and partners, the Peterson family. Owners of Hacienda La Esmeralda, the Petersons are well known for the rediscovery, separation and finally popularization of Gesha (or Geisha) variety coffee. This lot is called Ethiopian Accessions, and is a blend of various heirloom varieties grown on their experimental farm, El Velo. In botanical terms, an accession is a group of related plant material from the same species which is collected at the same time from a specific location. Each accession is an attempt to capture the diversity present in a population of plants.
 
We then added a coffee from Finca Buenos Aires in El Salvador, grown by another renowned Central American producer, Aida Battle. After winning the first El Salvador Cup of Excellence competition in 2003, Aida has become somewhat of a celebrity in the specialty coffee industry. Over the years we have purchased many lots from Finca Buenos Aires processed using an assortment of processing methods. This Bourbon variety lot was processed using the dry, or natural method of processing, where after harvesting the coffee cherry is left intact and dried whole on raised beds. There is little margin for error with the natural method, but when executed properly the coffee exhibits distinct and intense fruit flavors.
 
Knowing how delicate these two coffees are, we decided to finish the blend with a relatively small percentage of a vibrant, assertive coffee from Kenya to bump up the acidity and flavor intensity. Together these coffees culminate in a complex and balanced blend, but this version of Snow Leopard will only be available for a limited time -- as long as supplies of the component coffees last. This seasonally evolving blend is available on an ongoing basis.
Read More