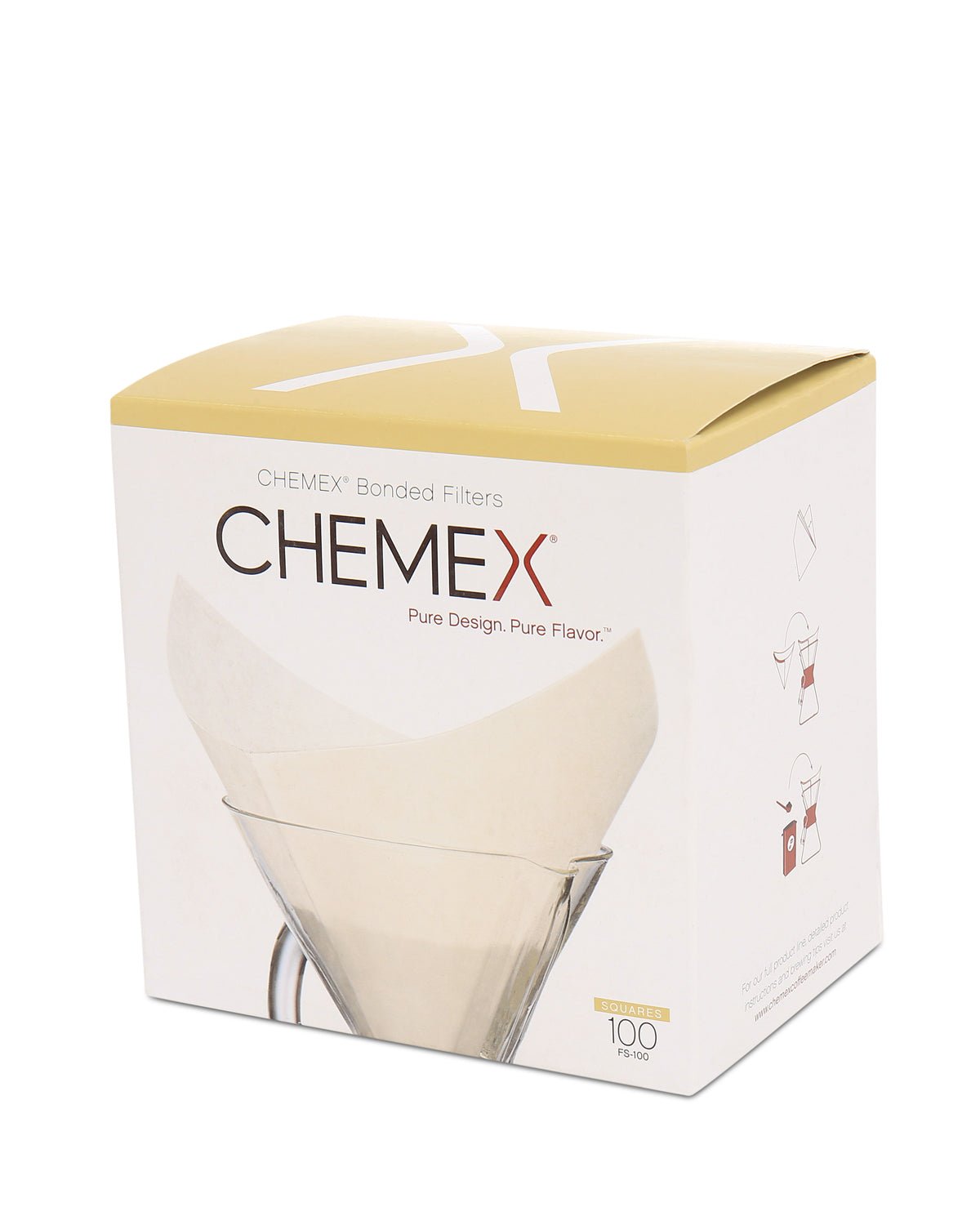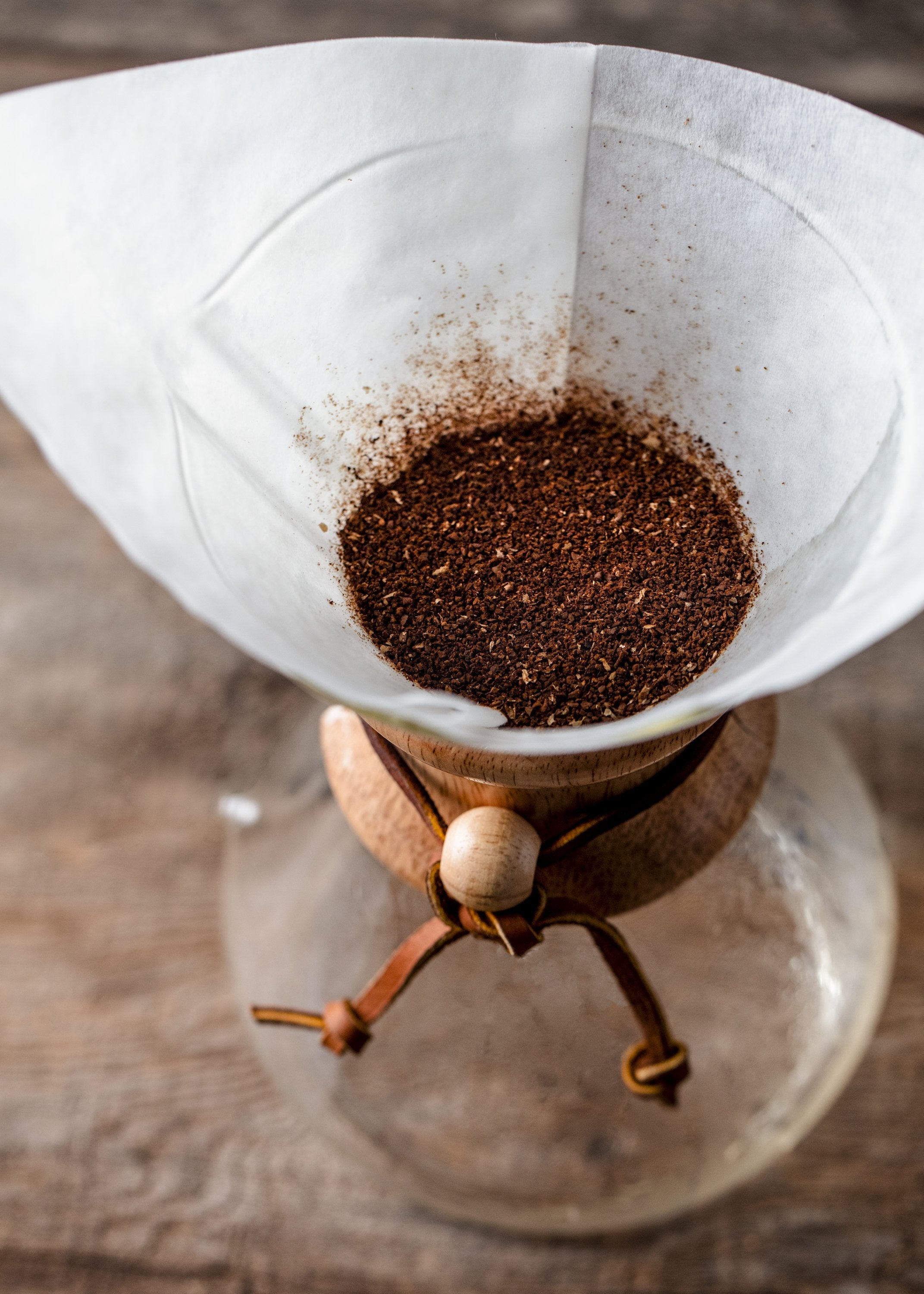 Chemex Filters
100-count package of Chemex filters. Use with your Chemex brewer or purchase one here.
Product Details
Chemex Bonded Filters guarantee that your pour over brewing process will deliver the perfect cup of coffee, without any sediments or bitter elements.

These filters come in a 100 count box. Keep the filter folded, opening so that three of the four folds sit against the spouted side of the Chemex brewer. Placing the filter in the brewer in this manner allows air to flow out of the lower portion of the Chemex and prevents the brewer from backing up.
About the Partner
The classic Chemex brewer was developed in 1941 by chemist Dr. Peter Schlumbohm. It is ideal for brewing several cups at a time. The elegant hourglass design is both beautiful and functional, allowing the Chemex to serve as both brewer and decanter. The thick filters lend themselves to creating a rich cup of coffee with clean mouth feel, but plenty of body.

Chemex delivers one of the purest flavor experiences. Made of non-porous Borosilicate glass which will not absorb odors or chemical residues Chemex pour-over allows coffee to be covered and refrigerated for reheating without losing flavor.