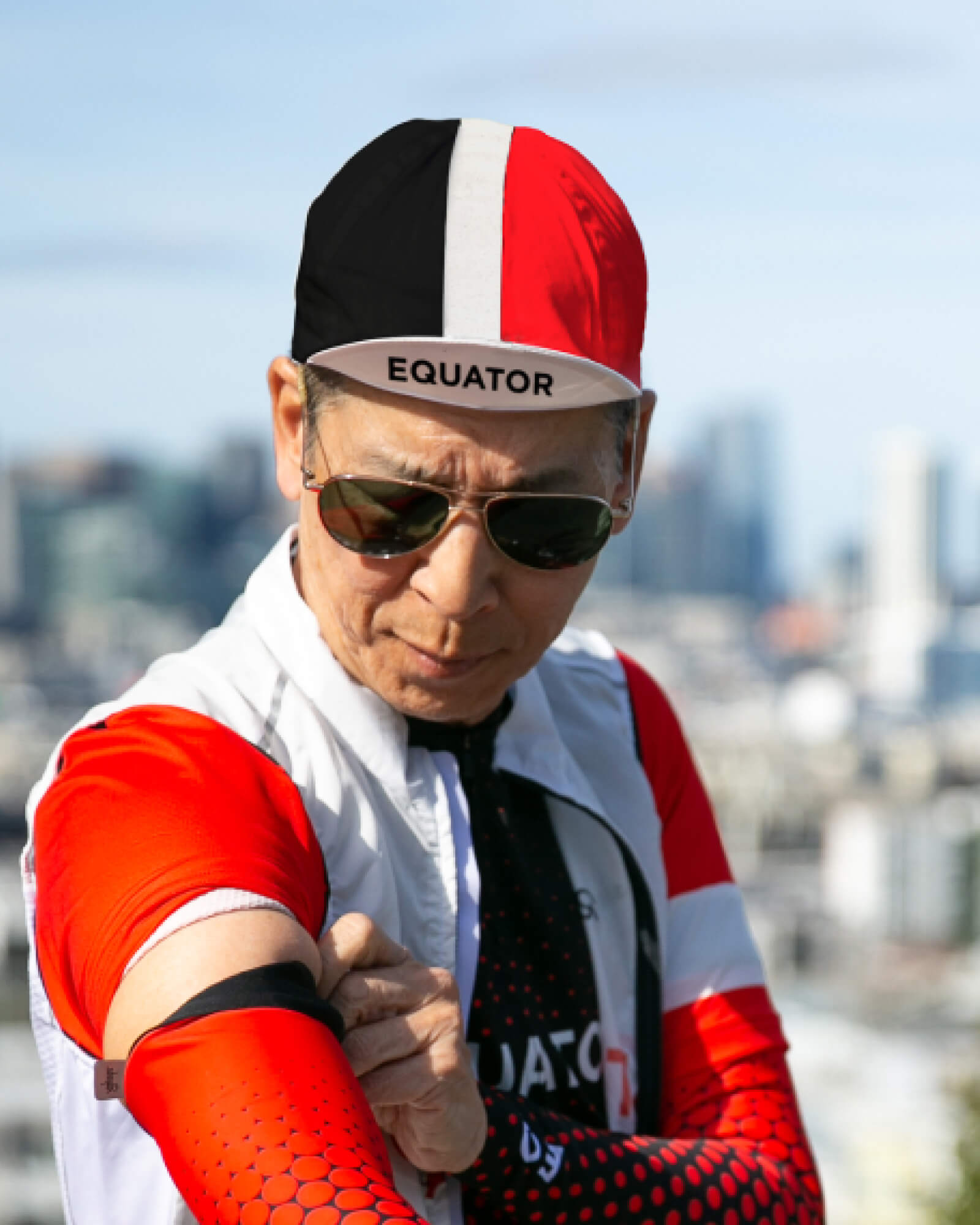 Rapha Cycling Cap
This isn't your average publicity caravan comestible: made from luxury cotton, the Rapha Cap is an indispensable piece of cycling kit.
Product Details
The main fabric is water resistant, fast-drying and highly breathable for comfort in a range of conditions. Inside, the brim is lined with moisture-wicking, anti-bacterial tape, and has a neatly-gathered elastic fastener to hold it comfortably in place. Designed to fit neatly under your helmet, this cap also folds into a pocket for a flourish at your Equator cafe stop.
About the Partner
Founded by Simon Mottram in London in 2004, Rapha makes the world's finest cycling clothing. For 15 years, their products have redefined comfort, performance, and style for cyclists from absolute beginners through to World Tour professionals.