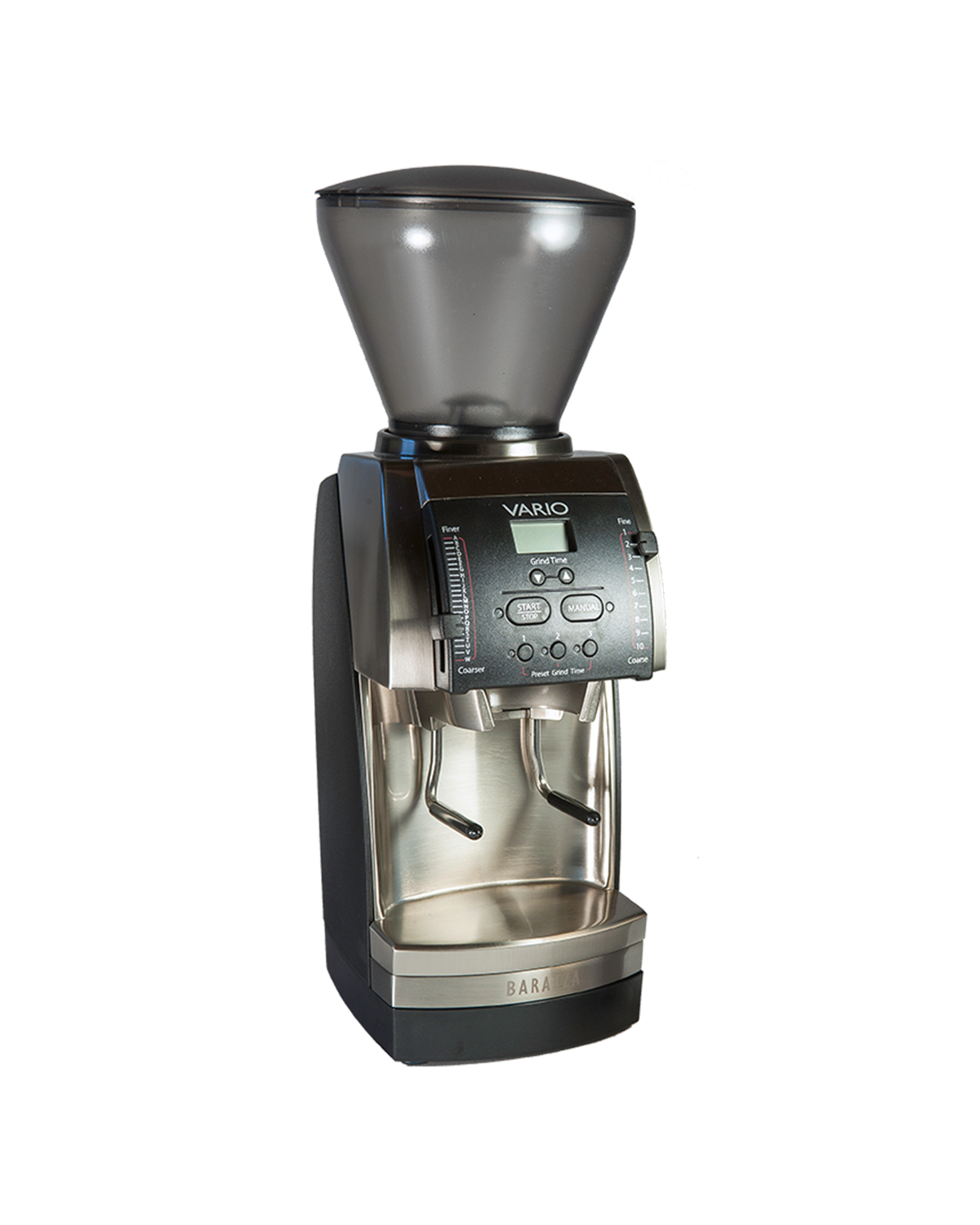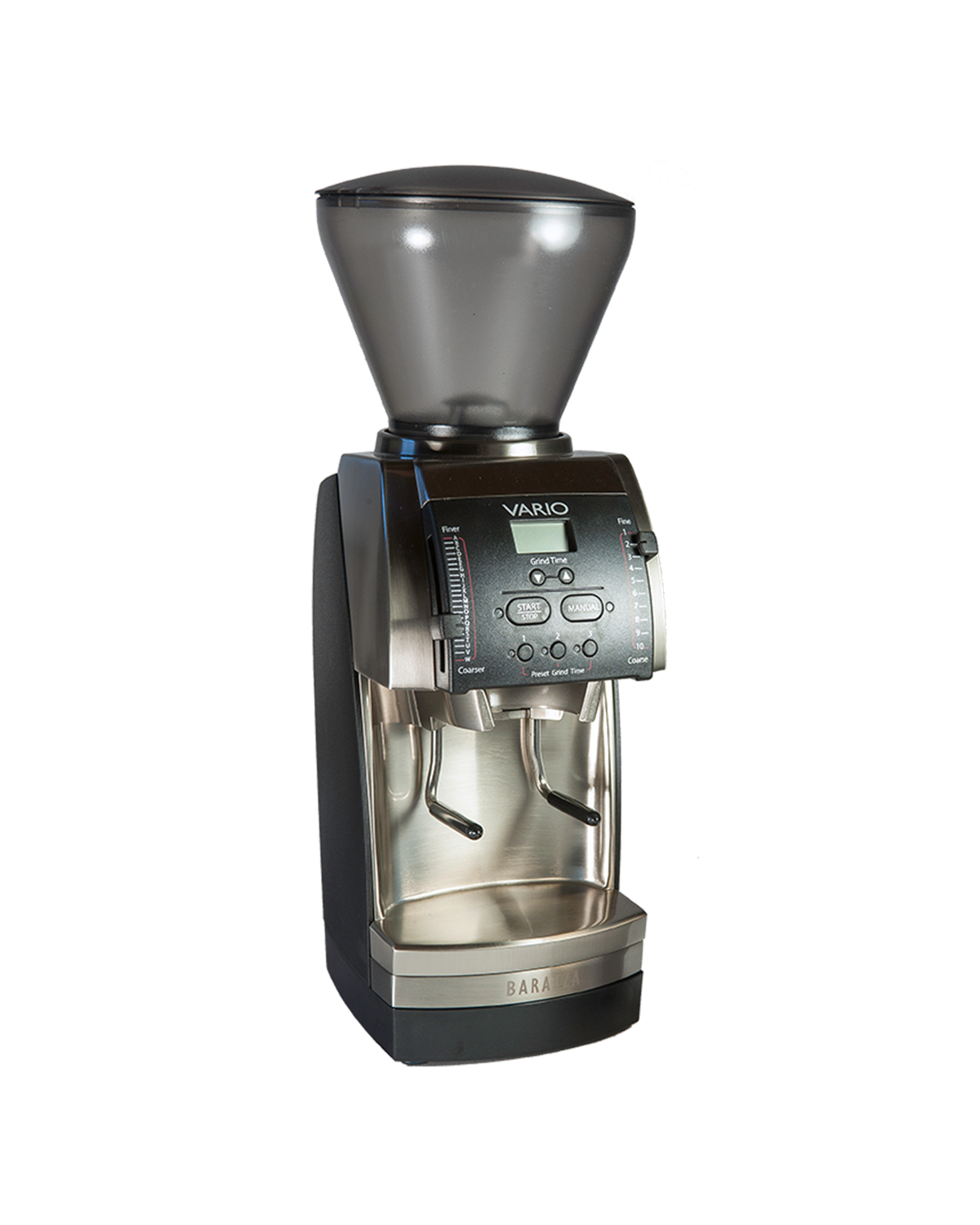 Baratza Vario Grinder
This Professional-Grade Grinder fits Anywhere, From Your Kitchen, to Your Office to Your Café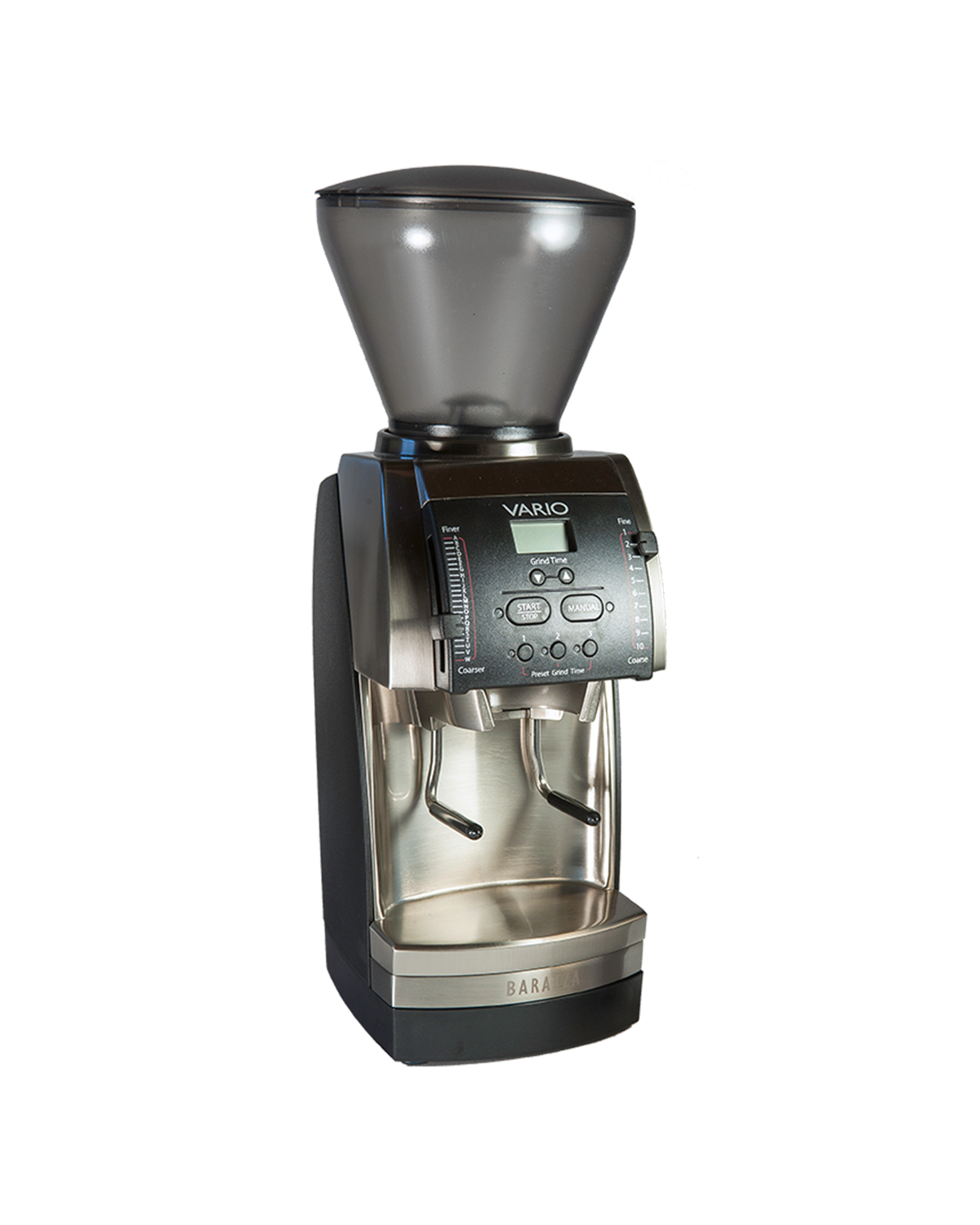 Baratza Vario Grinder
$479.00
Details
This professional-grade grinder fits anywhere, from your kitchen to your office to your café. While sporting a small footprint, the Vario features an impressive range of capabilities, boasting 230 distinct and repeatable grind settings from fine grind for espresso to coarse grind for press pot. The design is beautiful as well as functional.
Vario's intuitive macro/micro adjustments make it easy to get the grind for a perfect espresso finish. Need something a little different? With a simple slide of the lever, you can switch from espresso to other coffee styles. And it couldn't be easier to get the perfect amount — digital timers and three user-programmable buttons make accurate one-touch dosing and repeatable grind times a snap.
The Vario's unique 54mm ceramic flat burrs provide accurate, fast-grinding performance and remain sharp for twice as long as the best steel burrs. The high-torque DC motor and belt drive transmission means your beans are in for a smooth, cool ride. As always, it's not just what's inside that matters; the smooth operation of the Vario carries over from internal to external, with front-mounted, easy-access control units, an 8 oz. grounds coffee collection bin, and Baratza's exclusive PortaHolder for hands-free grinding into an espresso machine portafilter.
Read More