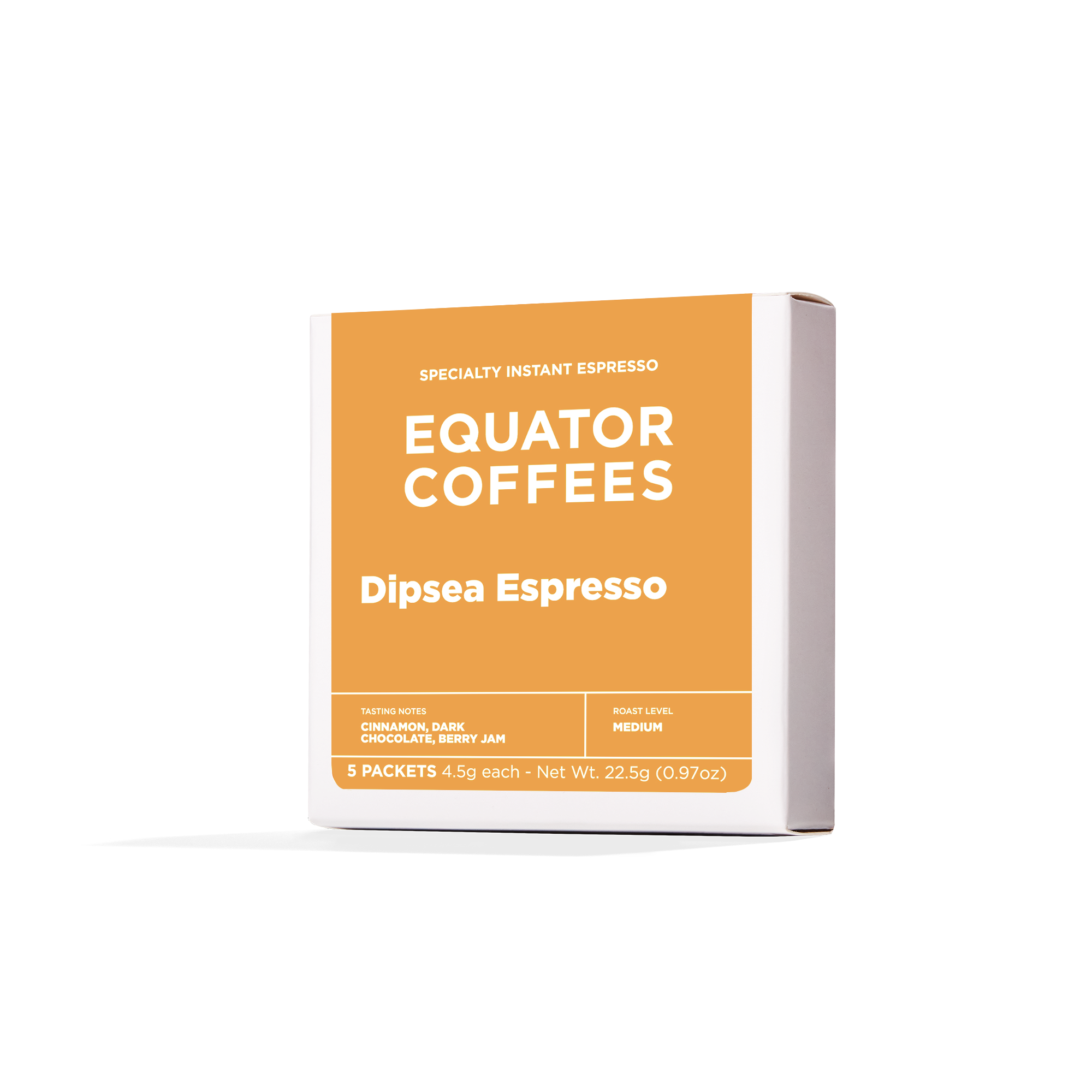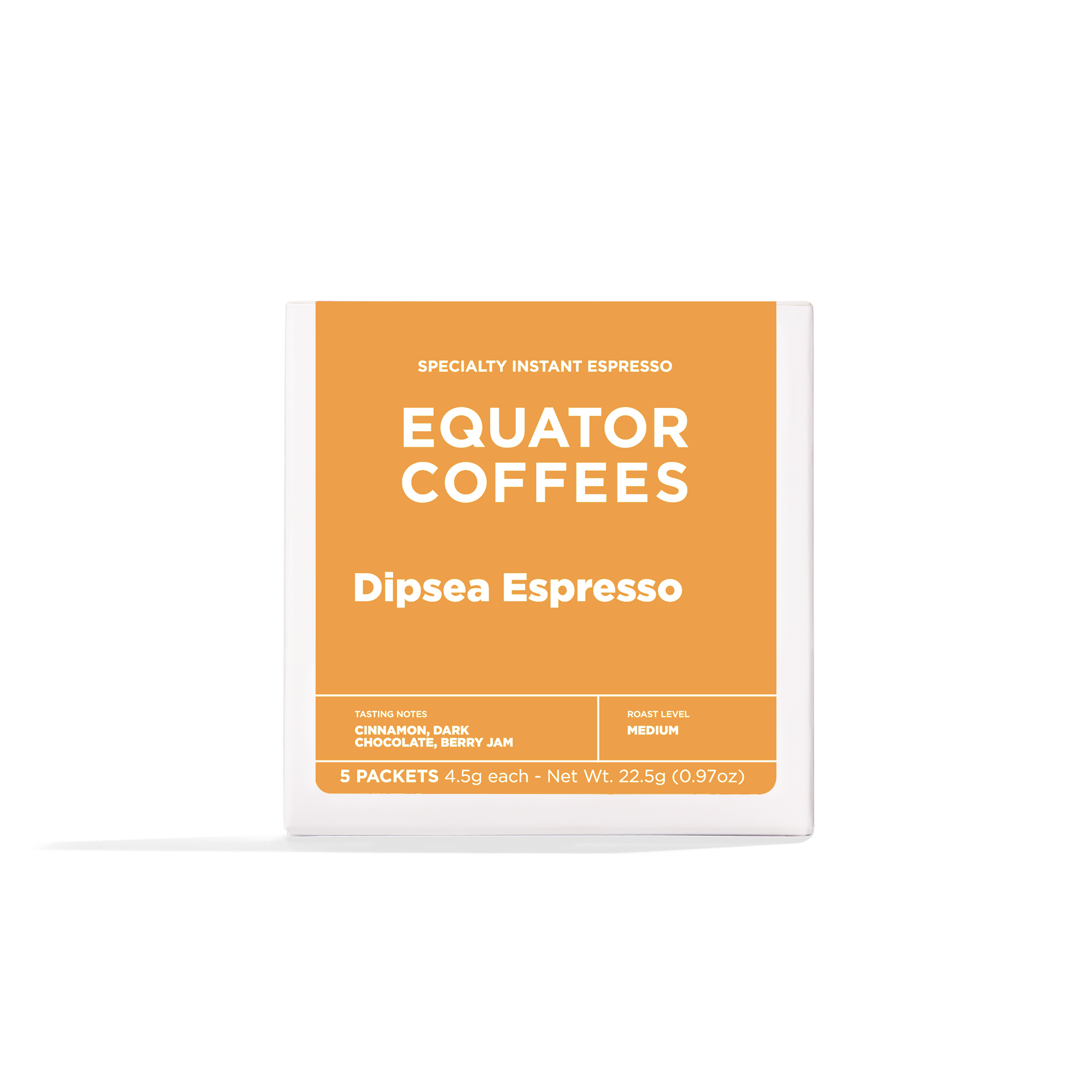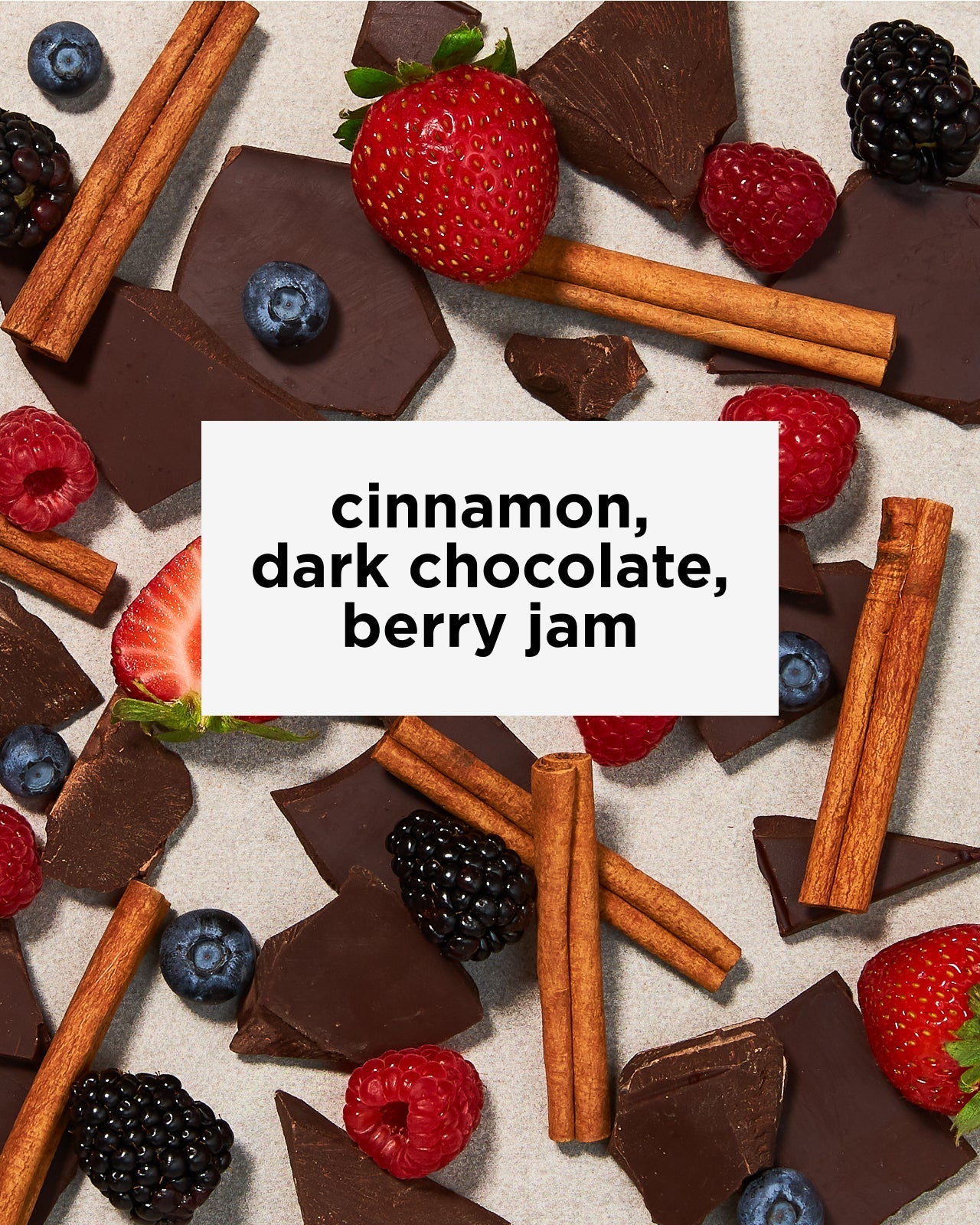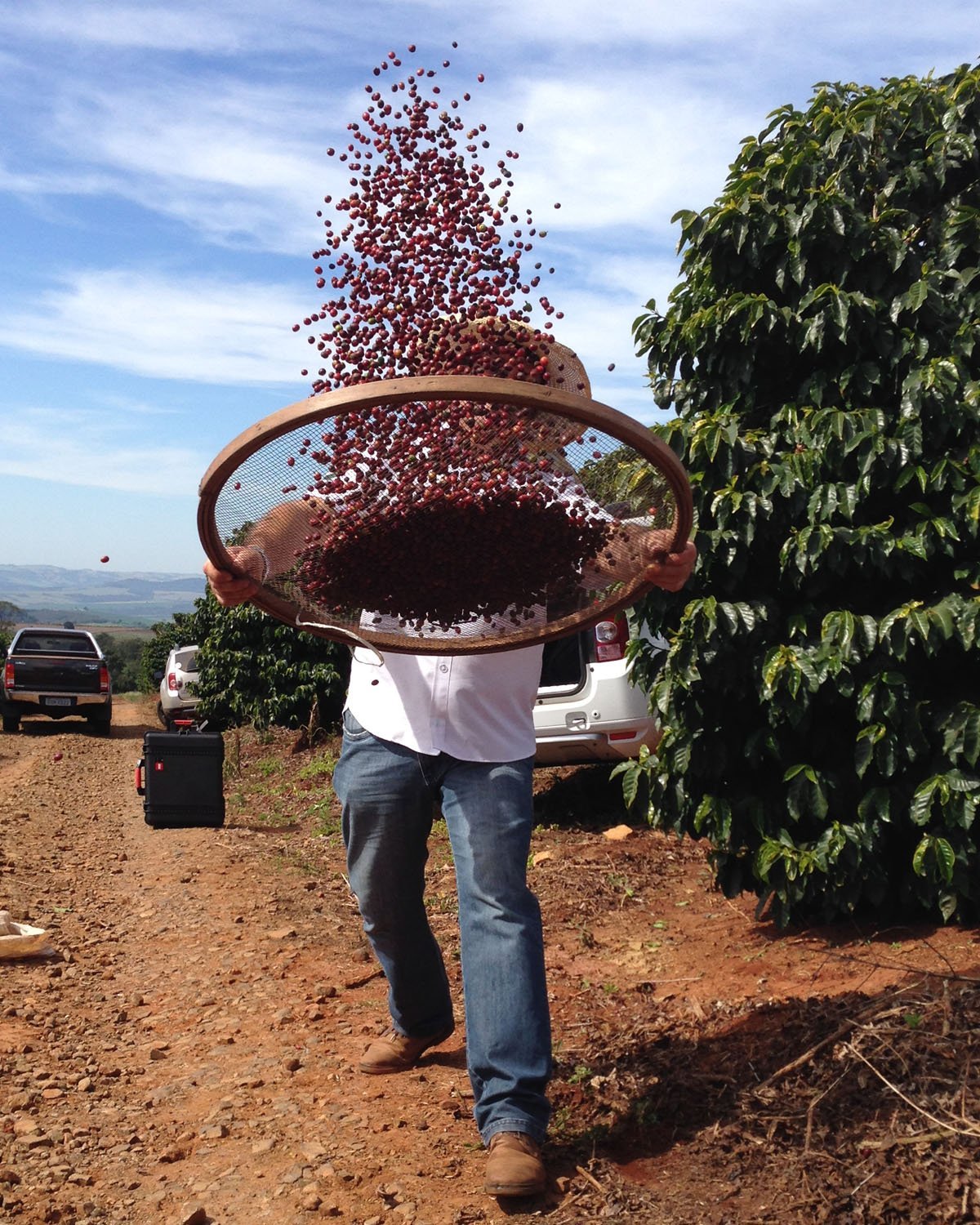 Dipsea Instant Espresso
This instant espresso is designed to capture the beloved flavors of Dipsea Espresso, without the bitterness typically associated with instant coffee.

Perfect for whipping up your favorite latte at home in just a few minutes, exactly how you like it. Easy to brew and filled with premium coffee flavor, each packet makes 8-10oz of liquid coffee. Each box contains five packets.

Flavor Profile
Origin

Tasting Notes

Dark chocolate, cinnamon, and graham cracker sweetness with notes of berry jam.

Roast Level

Light

Med Lt

Med

Med Dark

Dark
Origin Story
Capricornio Coffees (Brazil)
Las Mercedes Estate (Colombia)
Smallholder Producers (Honduras)
The foundation of Dipsea Espresso is a natural processed coffee from Fazenda California, a coffee farm located in Brazil's Norte Pioneiro growing region, in northern Paraná state. The natural or dry method of processing yields mellow flavors, typically imparting hints of dried berries which results when the coffee fruit is left in contact with the bean while drying. The classic milk chocolate and nut-toned flavors of Brazil coffee combined with these delicate fruit notes build the blend's rich foundation.

To build complexity in the blend, we added a coffee from Colombia that adds flavors of milk chocolate and spice. The coffee is produced by the Guerra family on Finca Las Mercedes, a farm situated in the mountainous terrain and temperate climate of southwest Antoquia, Colombia. As devoted stewards of the coffee that they produce and the environment, the Guerra family have dedicated 234 of the farm's 384 hectares as a nature reserve.

We finish the blend with a coffee produced by smallholder farmers located in the Comayagua region of Central Honduras. Comayagua is one of the oldest and most productive coffee growing regions in the relatively small country that surprisingly trails only Brazil, Colombia and Ethiopia in annual Arabica production. This coffee's delicate and sweet flavor profile helps to bring the flavors of the blend's other components into balance.
Altitude
Variety
Processing
Why We Love This Coffee
A shot of Dipsea Espresso always feels like coming home. Formerly "Brazil 45," we created this classic blend with comfort in mind; recreating the smooth, sweet, easy-going flavors that helped many of us fall in love with espresso. The name of the blend is derived from Dipsea Trail, the iconic Marin County trail stretching from our hometown of Mill Valley to the sands of Stinson Beach, and home to the oldest footrace in the western United States.

In Dipsea Espresso, you'll find notes of milk chocolate & hazelnut, with a smooth, rich finish that lingers on your palate. When used to make a cappuccino or latte, those flavors melt away into creamy, sweet caramel flavors. This blend creates an easy-going drinking experience that both aficionados and newbies will love.

While there are many variables that contribute to dialing in espresso, here are the parameters that have been yielding the best results in our lab:

1:2.2 coffee to water ratio in 24-26 seconds.
Sustainably Sourced
Good Coffee, Better Planet
We treasure our relationships in the global coffee community and invest in projects at origin to support our partners in their commitment to environmental sustainability and social welfare. We also invest in reducing our day-to-day impact, through initiatives like energy-efficient Loring Smart Roasters to reduce carbon emissions per batch by 80%.

As a certified B Corporation, we are a leader in sustainable practices that impact people and the planet. This third-party certification requires us to demonstrate transparency and accountability throughout our supply chain and quantify the impact our business creates for our employees, the community, and the environment. We are proud to be part of this community working together toward one unifying goal: using business as a force for good.