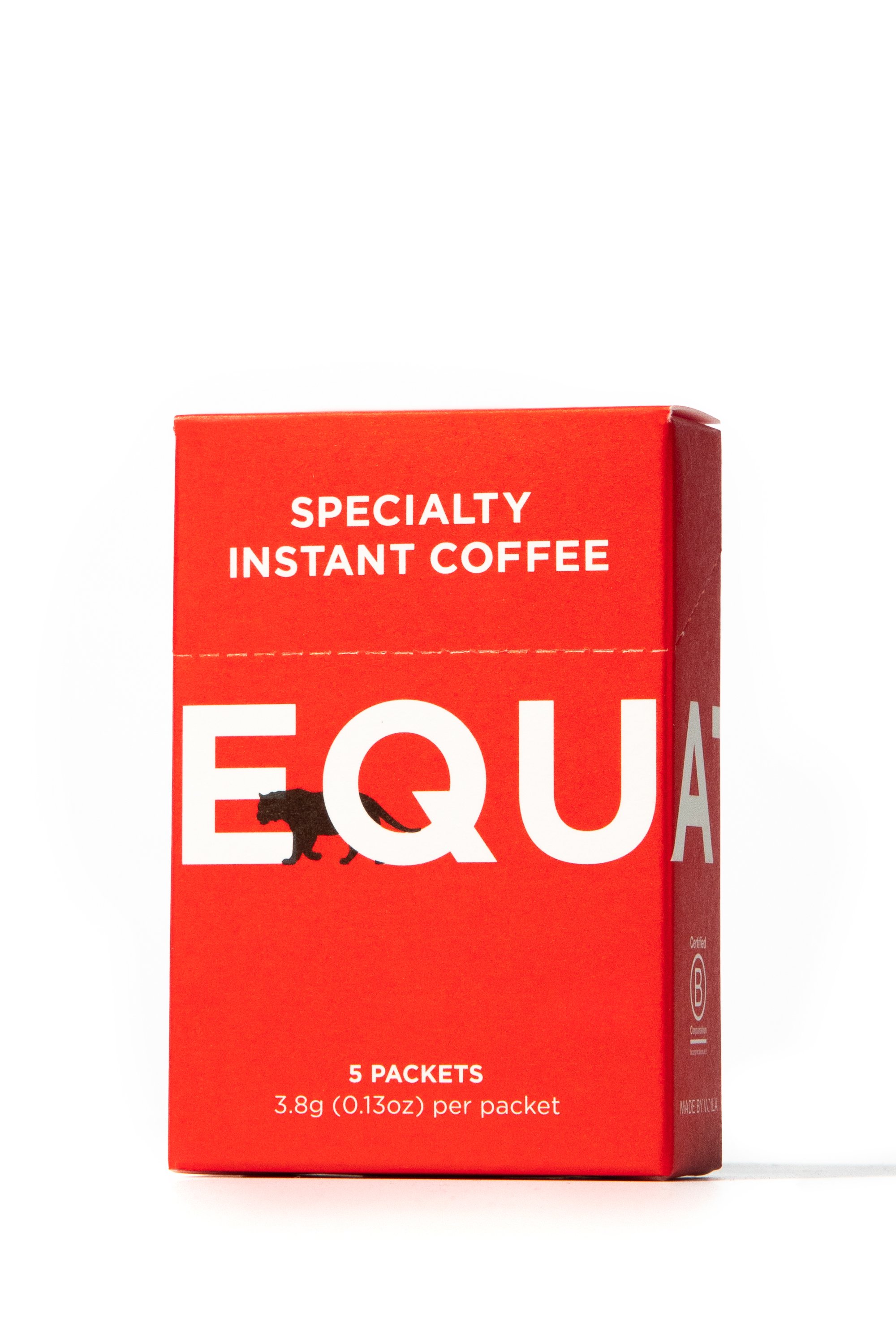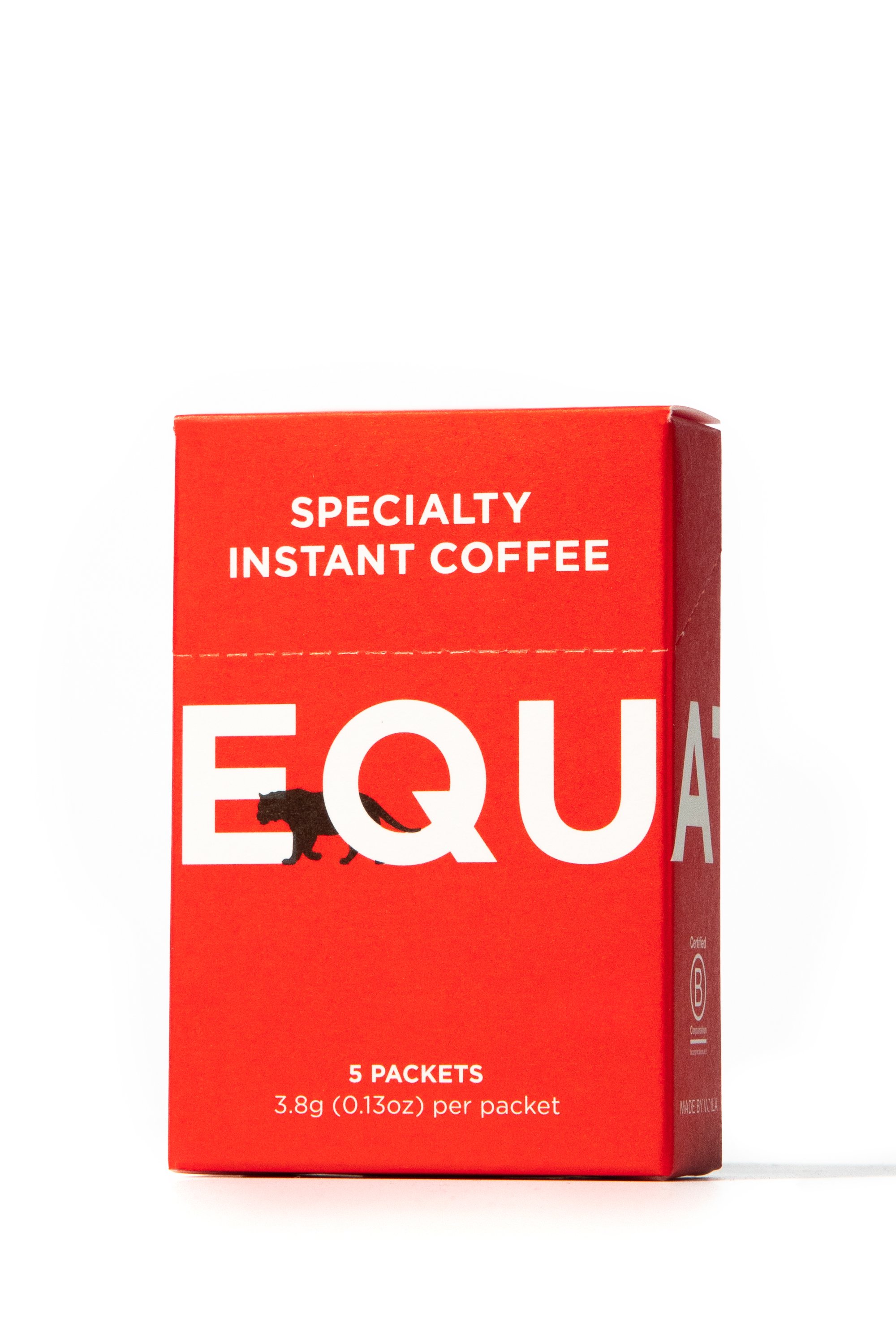 Equator Instant Coffee, 5-Pack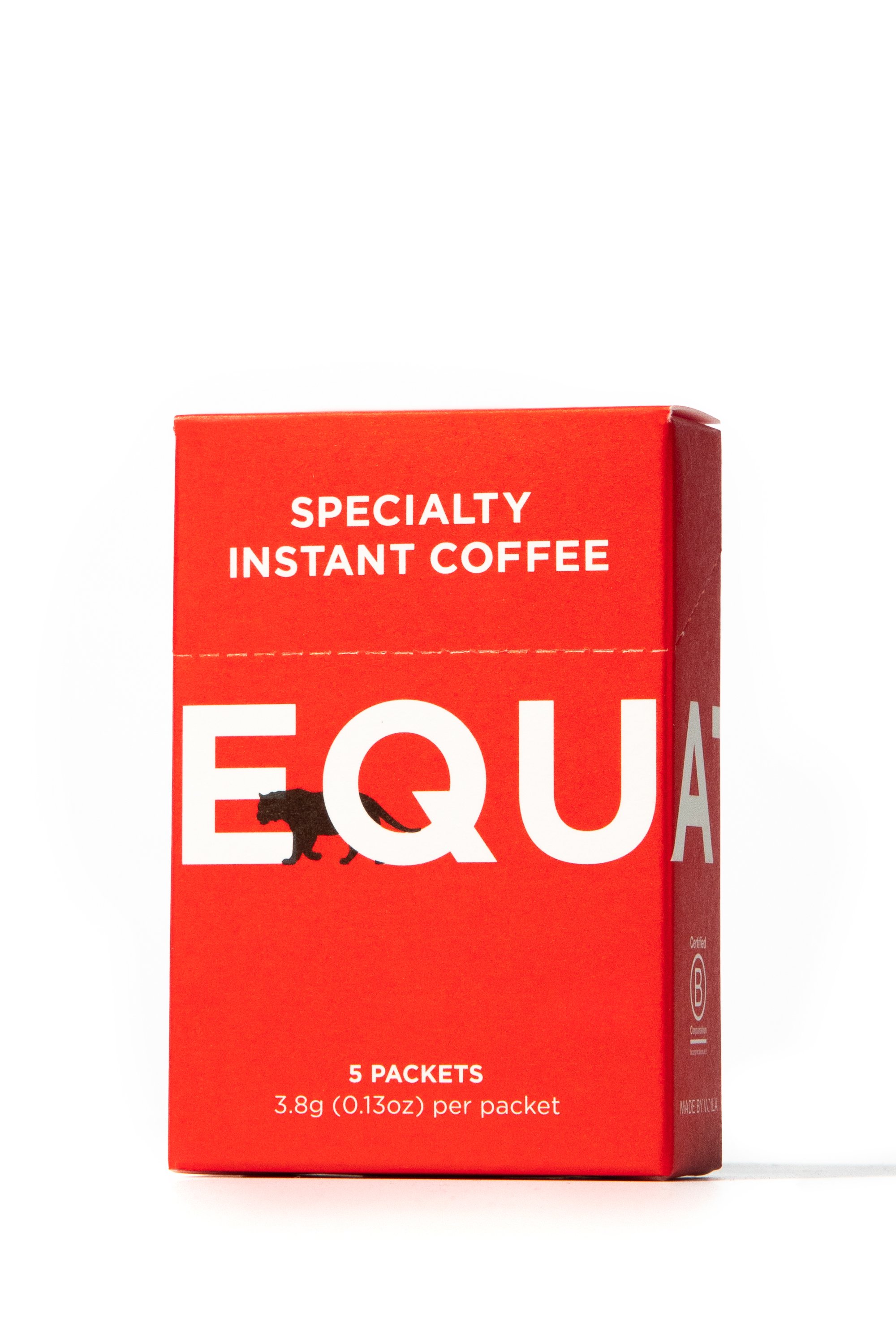 Equator Instant Coffee, 5-Pack
$15.00
Our Instant Coffee
Instant coffee that meets Equator standards. Great hot or cold, it's ready when you are.
Easy to brew and filled with premium coffee flavor, each packet makes 8-10oz of liquid coffee. With five cups per box, all your journeys can be have the flavor of a pour over at instant speed.
Our instant coffee is brewed to capture the complex flavor notes you would expect in any Equator coffee, without the bitterness typically associated with instant coffee. Simply add water, to create a wherever, whenever beverage that tastes like a pour over. Plus, the packaging is compostable!
Current Offering
Ethiopia Telamo Natural
Story: Equator has been purchasing coffee from the Sidama Coffee Farmers Cooperative Union (SCFCU) for many years. SCFCU supports 46 cooperatives throughout southwestern Ethiopia in the Sidama growing region. This lot comes from the Telamo Cooperative located in the Shebedino District. The group was founded in 1975 and consists of 6,013 smallholder farmers who cultivate organic certified coffee and other crops on a total of 2,827 hectares of nutrient-rich land.

This coffee was processed using the dry, or natural method of processing, where after harvesting the coffee cherry is left intact and dried whole on raised beds. There is little margin for error with the natural method, but when executed properly the coffee exhibits sweet, distinct, and intense fruit flavors.

Flavor notes: Floral and fruity with flavors of blueberry, blood orange, and tea rose.
Location: Shebedino, Sidama
Variety: Local Heirloom
Processing: Natural
Read More