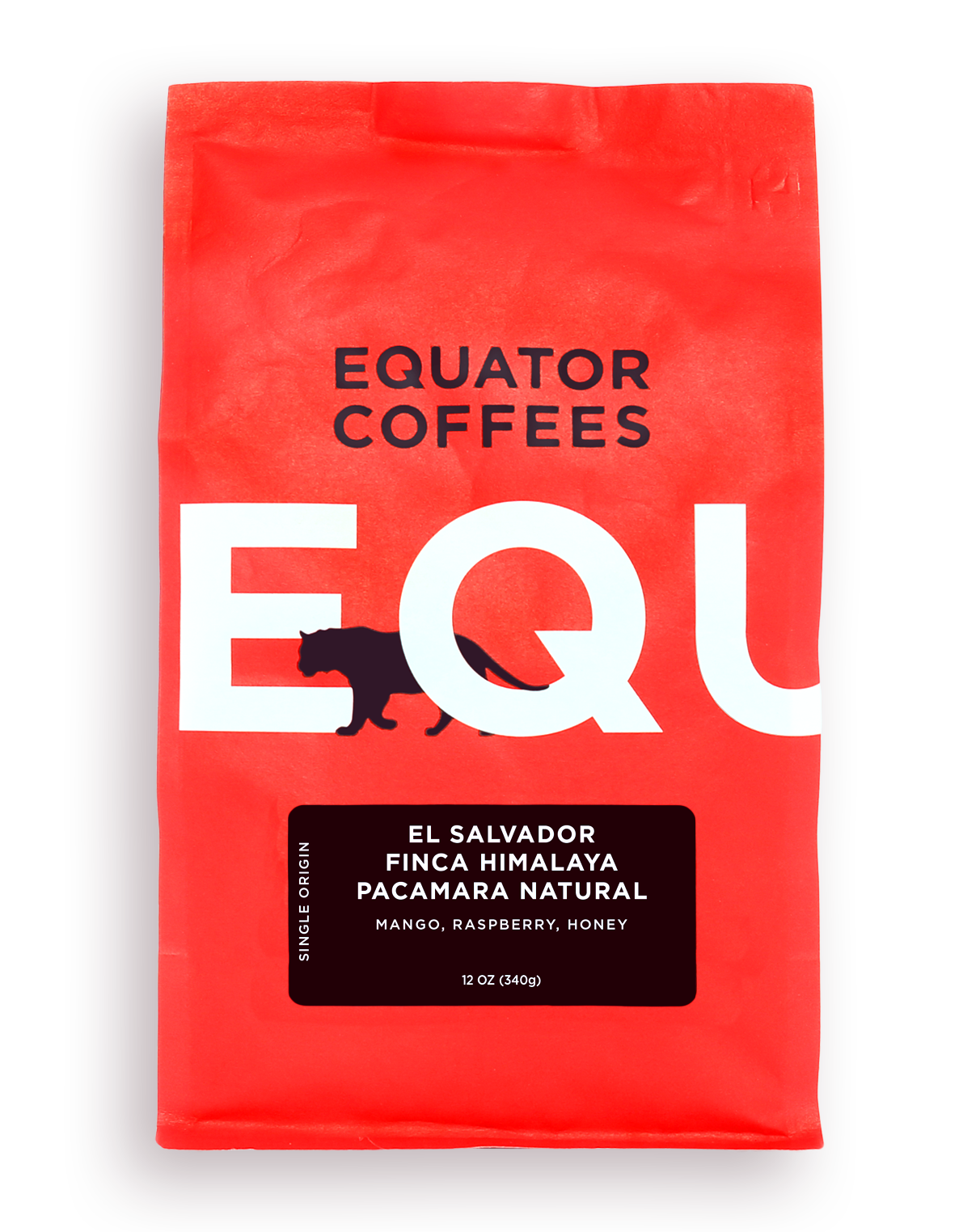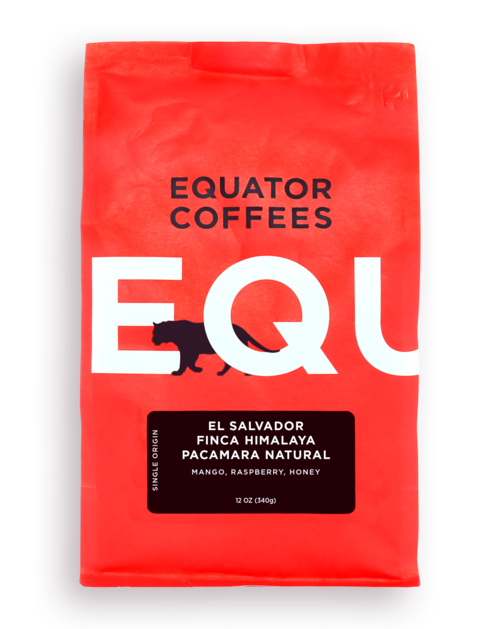 El Salvador Finca Himalaya Pacamara Natural
Mango, Raspberry, Honey
El Salvador Finca Himalaya Pacamara Natural
$19.25
Origin
Producer: Mauricio Arturo Salaverria Caceres
Farm: Finca Himalaya
Apaneca, Ahuachapán Department, El Salvador
Roast Level
Light
Med Lt
Med
Med Drk
Dark
Tastes Like
Delicate and sweet with flavors of mango, raspberry, and honey.
Herbal, Spicy, Citrusy
Altitude
4,925 feet
Variety
Pacamara
Processing
Natural
The Story
This is the sixth year in a row we are featuring coffee from Mauricio "Moe" Salaverria's farm, Finca Himalaya. This farm has been in the Salaverria Lagos family since 1875! We had the pleasure of coming across this Pacamara variety lot while visiting Moe in El Salvador earlier this year. Pacamara is a cultivar that is a cross between the Typica derived Maragogype variety, which produces very large beans, and Pacas, a compact-growing selection of the heirloom variety Bourbon. As a result of this parentage, Pacamara plants are small in stature, but produce enormous beans that are notoriously challenging to roast.
This coffee was processed at the Divisadero micro-mill located on Finca Villa Gallicia, one of Moe's other nearby farms. Using the natural, or dry processing method where the coffee is left to dry whole with the fruit intact, Moe achieved sweet, clean and fruit-forward flavors that don't overpower the inherent qualities of the Pacamara variety. The beans were placed on raised beds to slow dry on an area of the farm that receives a constant cool breeze, slowing down the drying process and increasing the intensity of the coffee's flavor.
In addition to Finca Himalaya, Moe owns and operates several other small coffee farms under the banner, Divisadero Café Farms. Coffees from these farms often place well in coffee competitions such as Cup of Excellence. In this year's El Salvador Cup of Excellence, a similar natural-processed Pacamara from Finca Himalaya snagged another award, placing 19th in the competition!
Read More