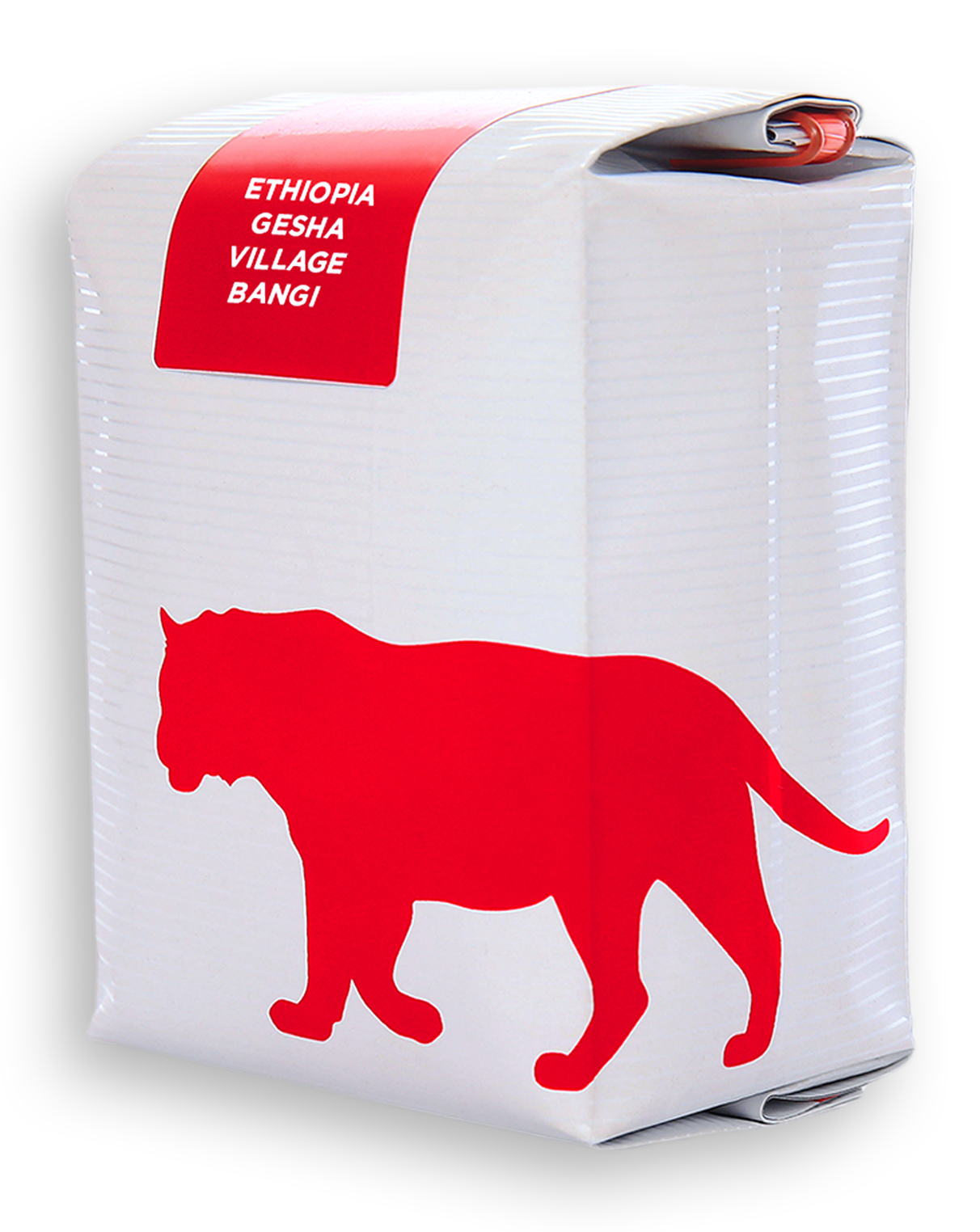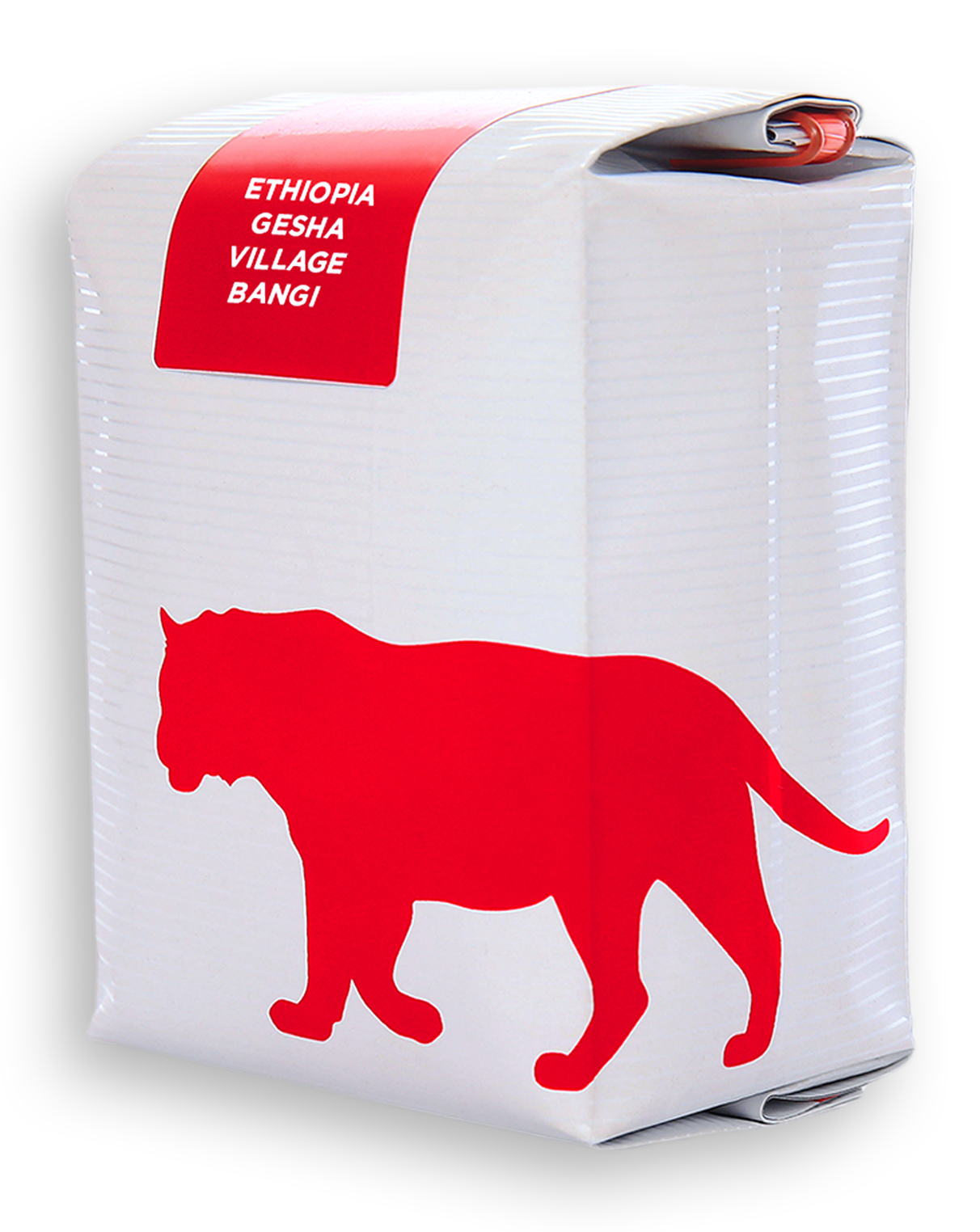 Ethiopia Gesha Village Bangi
Orange Blossom, Guava, Cherry
Won't ship until after Christmas
Ethiopia Gesha Village Bangi
$30.00
Origin
Producer: Adam and Rachel Overton
Farm: Gesha Village Coffee Estate
Bench Maji Zone, Ethiopia
Roast Level
Light
Med Lt
Med
Med Drk
Dark
Tastes Like
Vibrant and floral with flavors of orange blossom, guava, cherry and black tea.
Berries, Citrusy, Floral
Altitude
6,270-6,565 feet
Variety
Gori Gesha
Processing
Natural
The Story
After filming a documentary on Ethiopian coffee and falling in love with Ethiopian coffee culture, Adam Overton and his wife Rachel were inspired to find the origin of the Gesha variety and establish a farm. An exhaustive search for a piece of land eventually brought them to Bench-Maji, in the southwestern corner of Ethiopia close to the border with South Sudan. This is the very place where the famous Panamanian Geisha seedlings were selected in the 1930s, so it's no surprise similar varieties were found growing naturally in the forest. After tasting the coffee, they knew they had found something special.
In 2011, Adam and Rachel finally realized their dream by founding Gesha Village, a 1,167-acre farm that produces amazing coffee on 791 of those acres, while promoting conservation and research. Over 30,000 native shade trees have been planted on land that was once deforested, restoring the forest canopy that 700,000 heirloom Gesha trees now grown under. Coffee genetics testing, and climate research are focuses on the farm, as plant diseases and climate change loom over the prosperity of the specialty coffee industry.
This lot comes from the Bangi section of Gesha Village Coffee Estate, one of eight distinct blocks differentiated by size, elevation and variety. The Bangi block is planted with the Gore Gesha variety, which comes from seeds that were gathered from the wild Gori Gesha coffee forest, only about 12 miles from the farm. Through research and genetic testing, this location in Gori Gesha has been determined to be the collection site of the famous Panama Geisha variety.
Read More