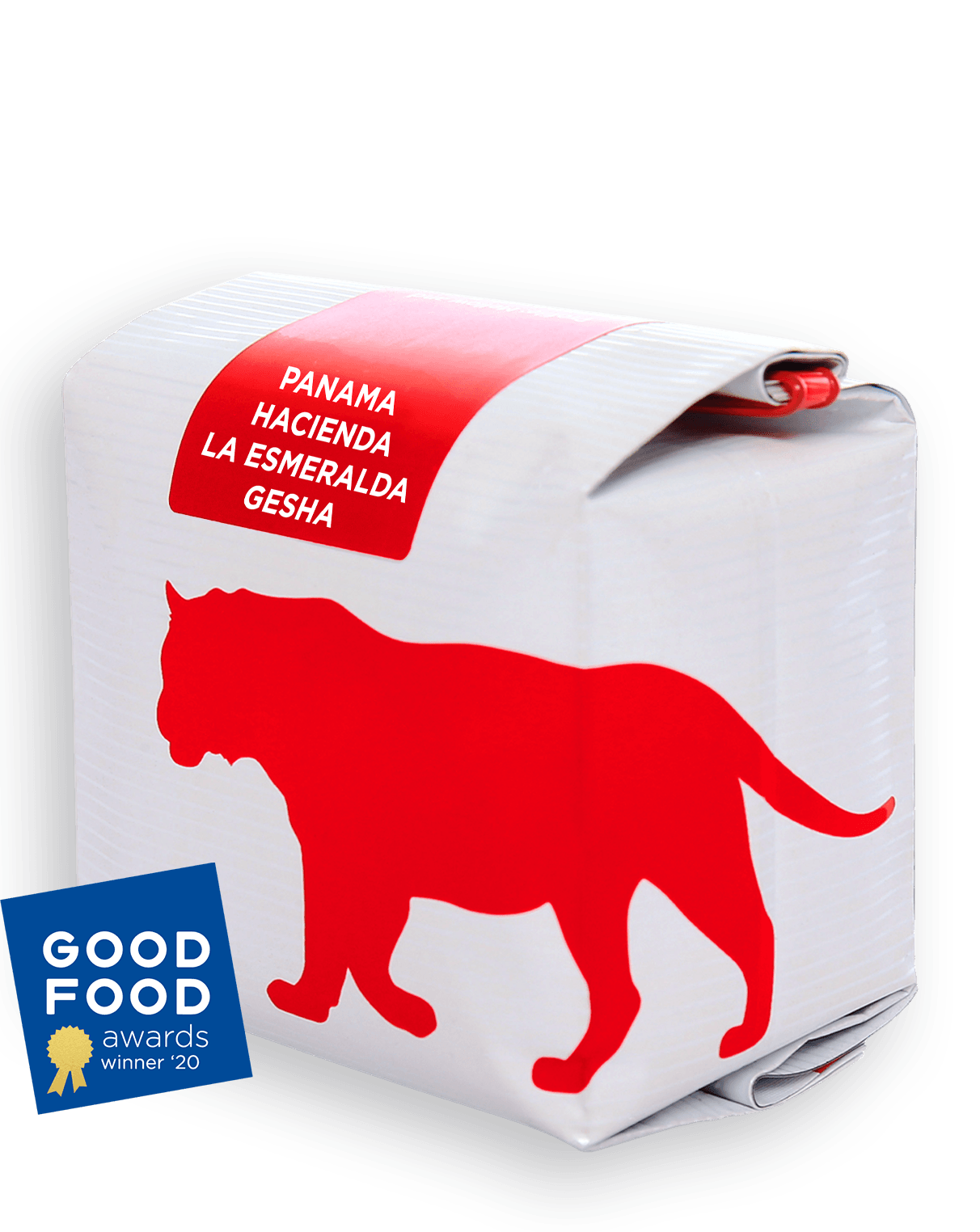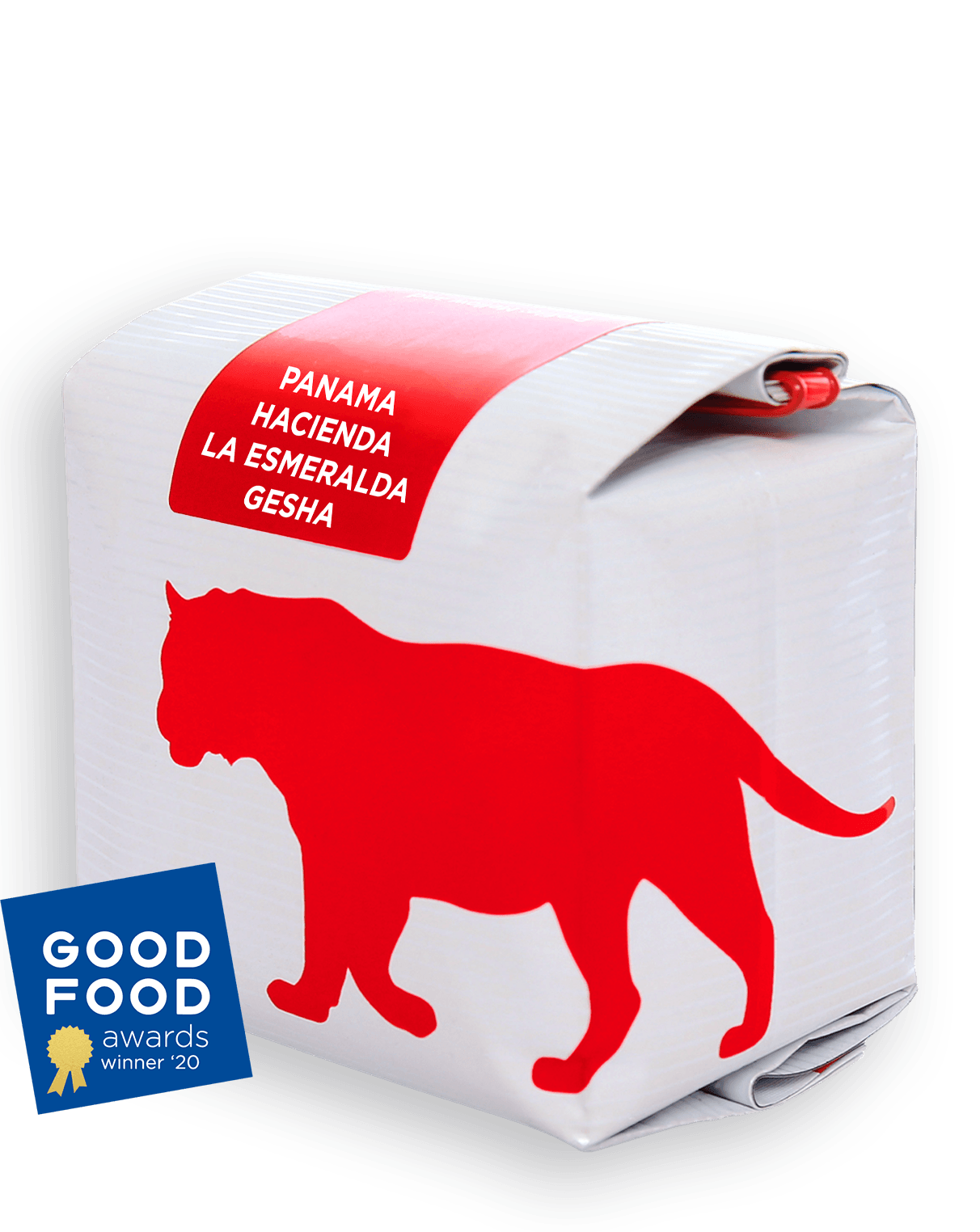 Panama Hacienda La Esmeralda Gesha
Jasmine, Peach, Meyer Lemon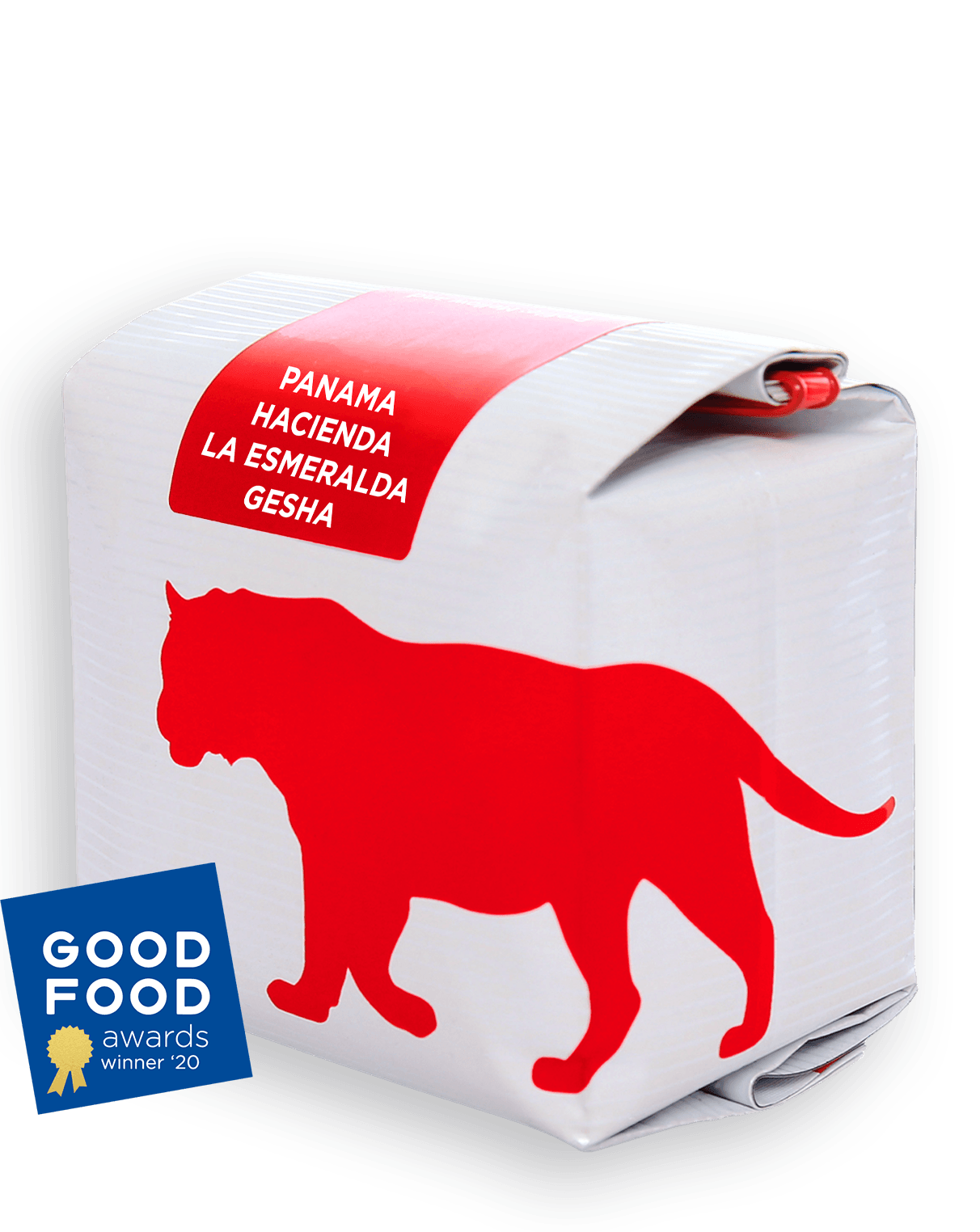 Panama Hacienda La Esmeralda Gesha
$36.00
Origin
Farm: Hacienda La Esmeralda
Producer: Peterson Family
Boquete, Panama
Roast Level
Light
Med Lt
Med
Med Drk
Dark
Tastes Like
Lush and vibrant with jasmine-like aroma and flavors of peach, apricot and Meyer lemon.
Floral, Berries, Citrusy
Altitude
5,580 feet
Variety
Gesha
Processing
Washed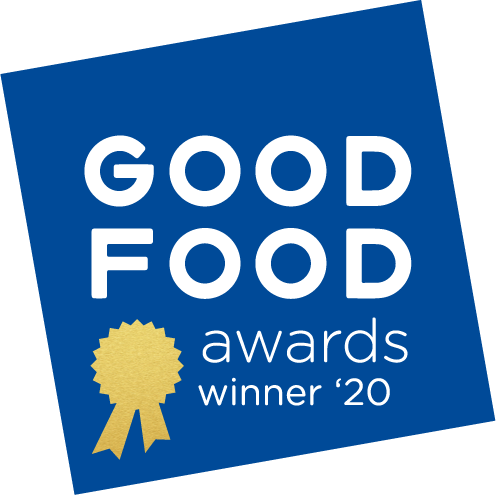 The Story
This coffee is a winner in the 2020 Good Food Awards! It is a great honor to be selected for this award from approximately 250 coffee entries.
This beautiful Gesha variety coffee is from Panama's renowned Hacienda La Esmeralda, a farm that is owned and operated by the Peterson family since 1967. Esmeralda has become famous for its production of the Gesha variety; one of the best coffees in the world. This fame resulted from a trial conducted on the farm in 2002 to isolate Gesha cherries from fruit of those of other varieties. The result was the discovery of the exceptional cup quality found in this low yielding cultivar. The coffee community agreed and Esmeralda Gesha lots received tremendously high scores in subsequent Best of Panama coffee competitions and stunningly high bids in the related auctions.
Hacienda La Esmeralda is transparent regarding labor practices and they support a variety of programs designed to improve the quality of life for farm workers, who are paid almost three times the going rate for picking Gesha lots. The farm pays bonuses that are equivalent to 10-20% of total earnings gained during the harvest, which help seasonal workers during the off-season. These bonuses are distributed in the town of San Felix, where most of the workers live. A nutrition and food program provide all children and breast-feeding mothers with daily hot meals, and all adults are given beans, sardines and packets of rice. Weekly visits by a physician, dentist and mobile pharmacy are made available to farm workers, and roughly 100 patients a day are seen with each visit. An on-site day care program for children five years and younger is provided, and every child on the farm is entitled to a scholarship for elementary and secondary school, as well as a full scholarship to the University of Panama. Children under 15 are not allowed to work on the farm and minors are encouraged to pursue and continue their education.
Equator Coffees has been purchasing coffee from Hacienda La Esmeralda for over 10 years, both directly and through their private auction. This washed processed lot comes from the Bosque plot of Finca Jaramillo, one of the Peterson's several farms.
Due to limited availability and to maintain freshness, we will be roasting this coffee once a week on Wednesday. Order now and we will roast and ship the following Wednesday.
Read More