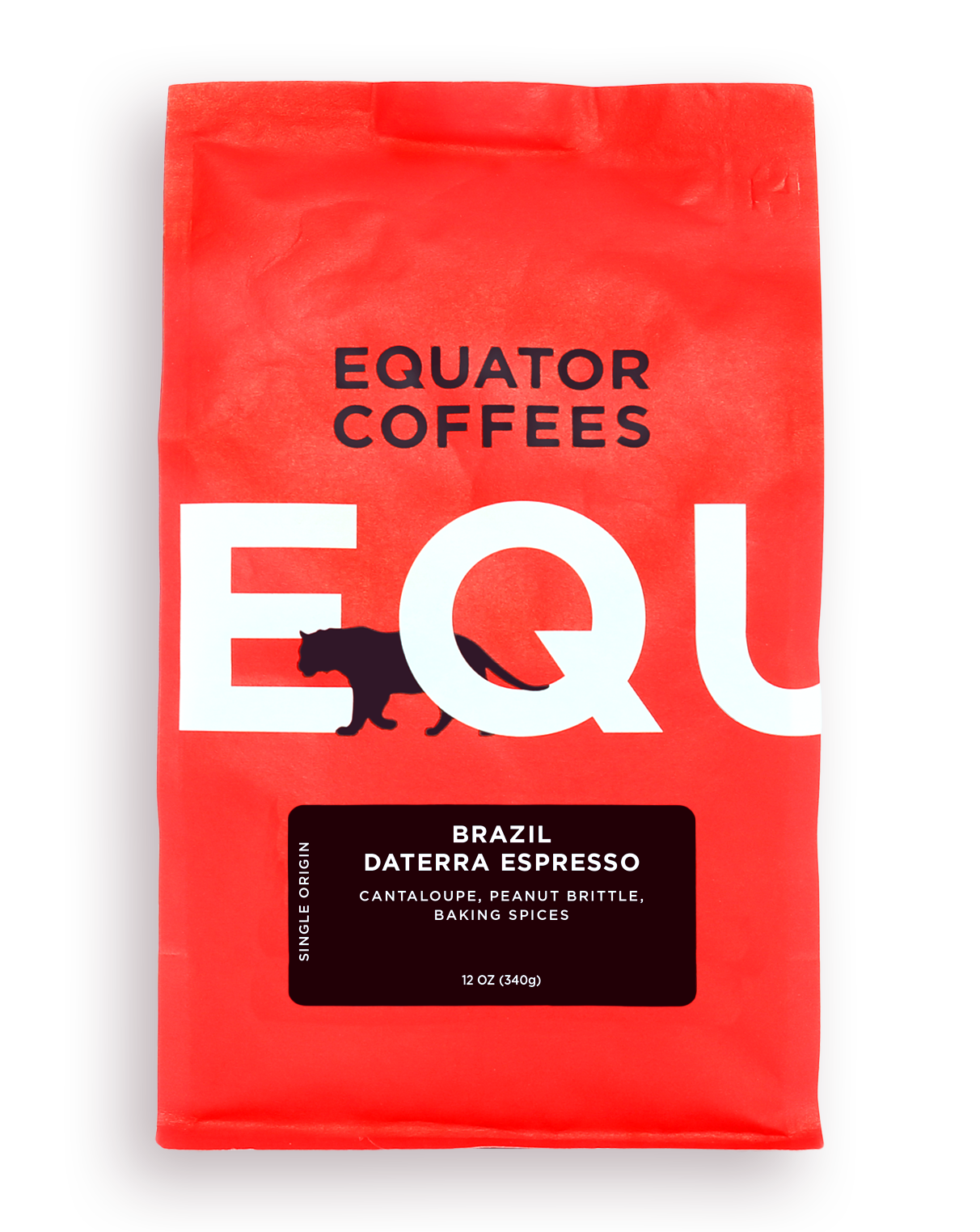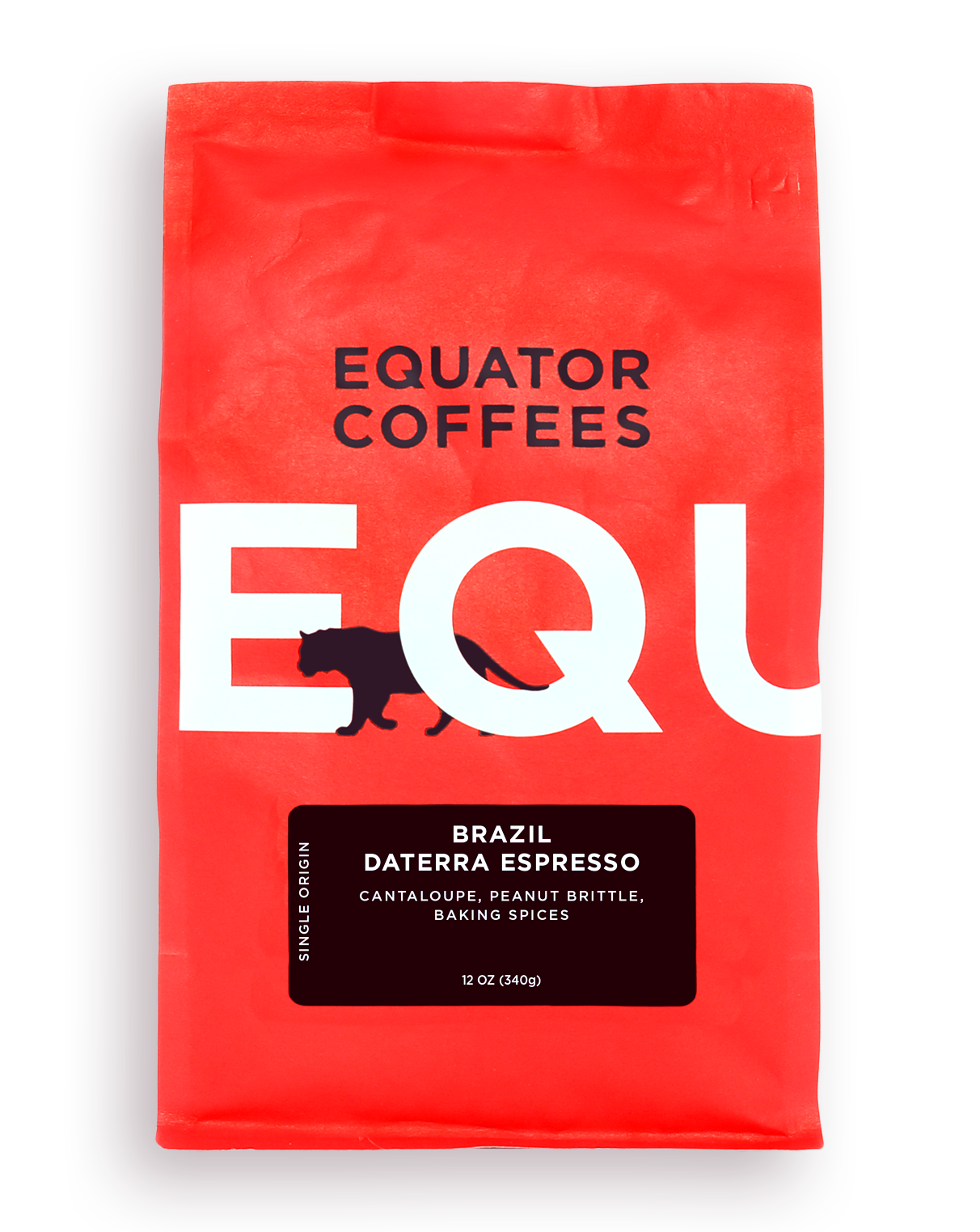 Brazil Daterra Single-Origin Espresso
Delightful as espresso or coffee with notes of cantaloupe, peanut brittle and baking spices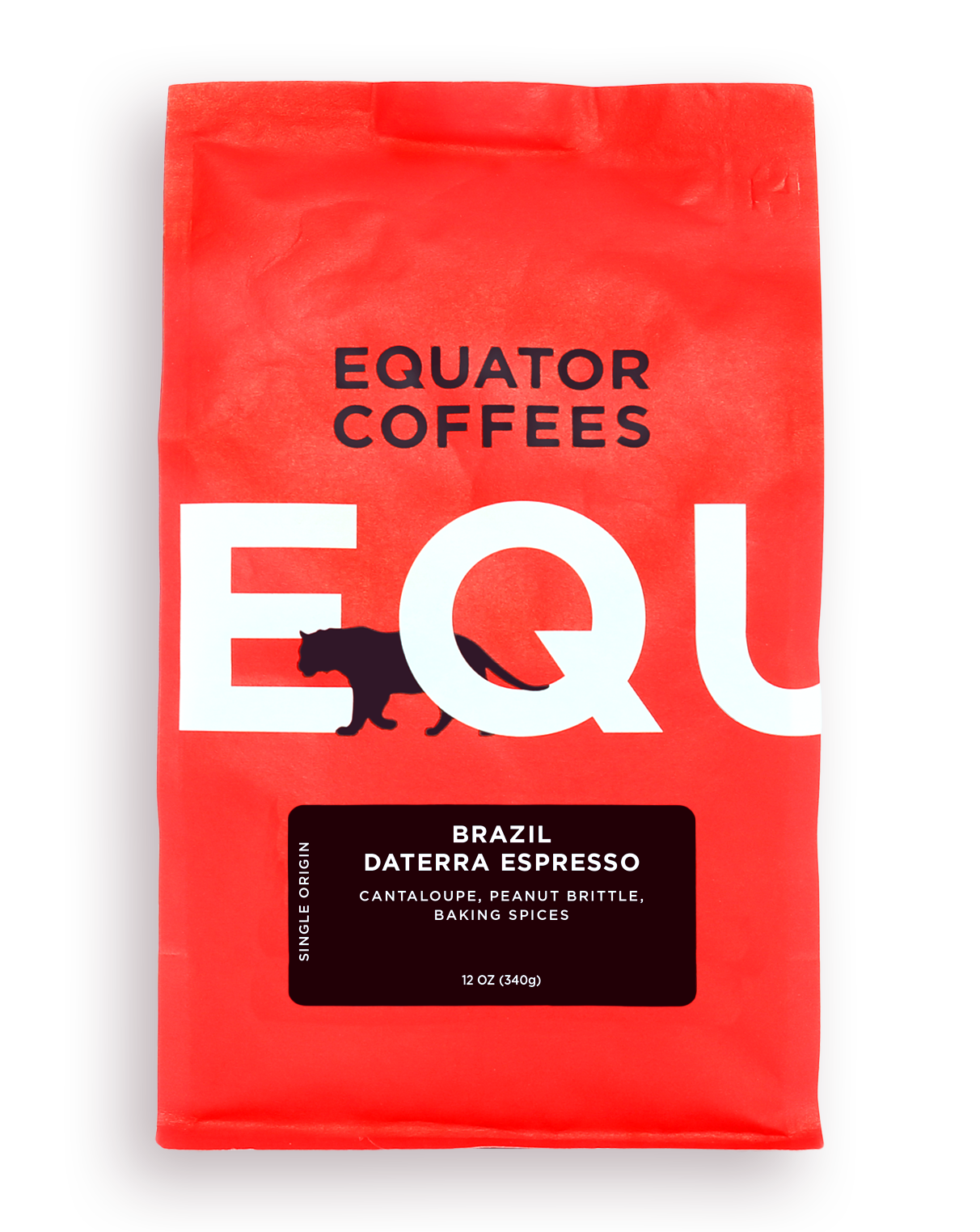 Brazil Daterra Single-Origin Espresso
$17.50
Origin
Farm: Fazenda Daterra
Producer: Luis Norberto Pascoal
Patrocínio, Minas Gerais, Brazil
Roast Level
Light
Med Lt
Med
Med Drk
Dark
Tastes Like
Flavors of cantaloupe, peanut brittle, and baking spices.
Nutty, Berries, Chocolatey
Altitude
3,775 feet
Variety
Mundo Novo
Processing
Pulped Natural
The Story
We are pleased to present this single-origin espresso as part of a collection of coffees from Daterra, a fellow B Corp certified coffee farm located in Brazil's Cerrado growing region. Four coffees from Daterra will be featured in all Equator's San Francisco Bay Area cafes during the month of February 2020. We worked with another B Corp-certified partner, Sustainable Harvest Coffee Importers to bring the coffee to the US. This is the first time coffee has been handled entirely from seed to cup by a completely B Corp-certified supply chain.
With a family history in Brazil dating back to the early 20th Century, Daterra's modern incarnation began in 1976, when the family's entrepreneurial spirit led them to agricultural endeavors, including coffee farming. Meaning "from the earth," Daterra was founded with the idea of always offering the best coffee, while also keeping sustainability of people and planet in mind. Daterra was the first coffee farm in Brazil to become Rainforest Alliance certified, solidifying its environmental and social credentials.
Although Daterra is a large coffee farm, it has the sophistication and expertise to produce microlots of outstanding quality. Daterra maintains a secondary micro mill on the farm to process smaller lots and keep them separated from their larger production. This Mundo Novo variety coffee is a great example of their attention to quality. The espresso that results for this coffee is full in flavor and tastes great on its own as well as with milk.
Read More