Best seller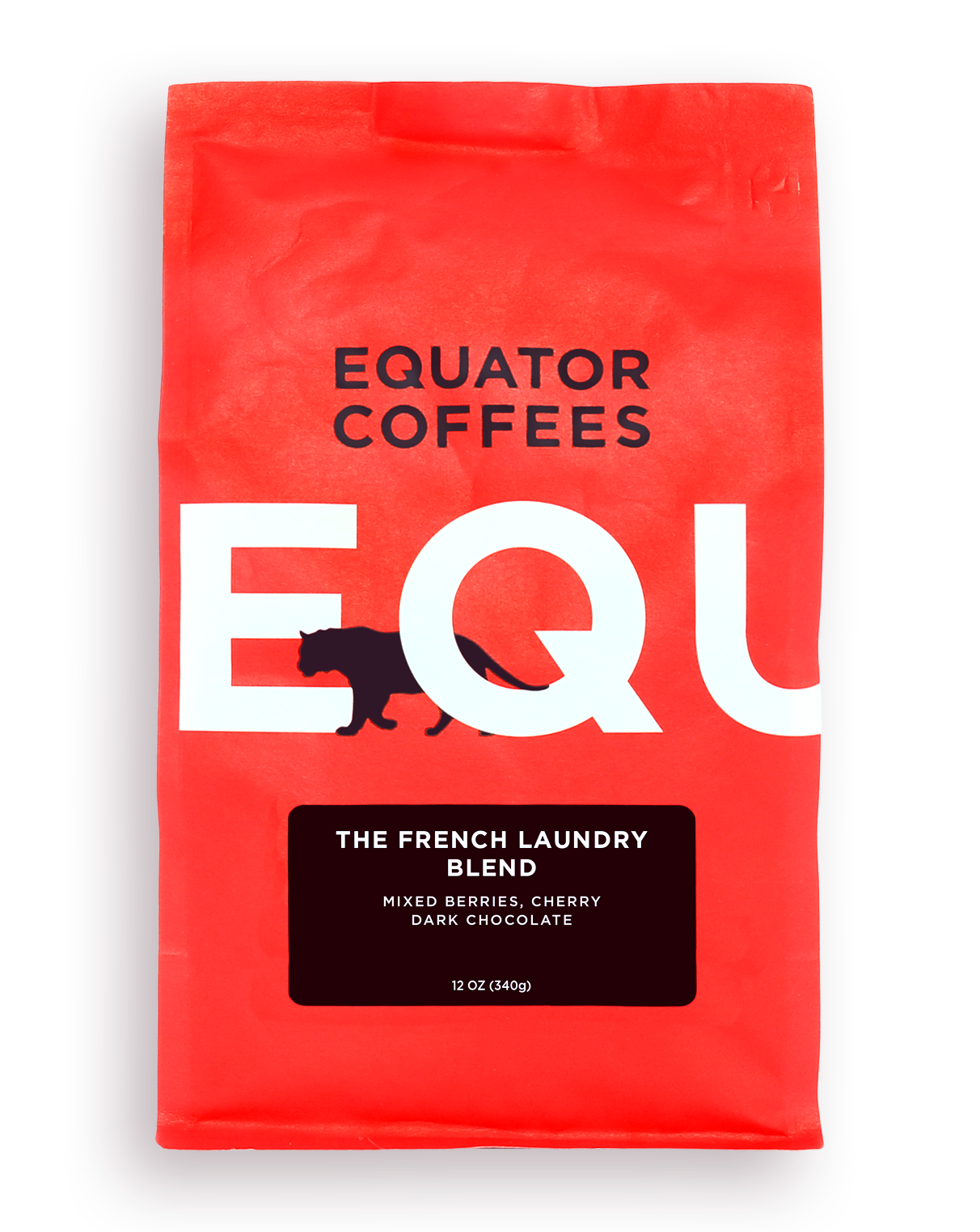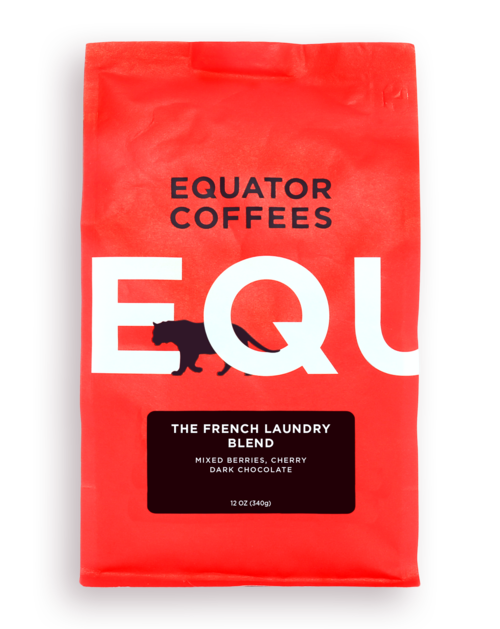 The French Laundry Blend
Mixed Berries, Chocolate, Sweet
The French Laundry Blend
$18.00
Origin
Ethiopia, Kenya, Colombia
Roast Level
Light
Med Lt
Med
Med Drk
Dark
Tastes Like
Sweet and complex flavors of dark chocolate, cherry and mixed berries.
Berries, Chocolatey, Spicy
Altitude
Various
Variety
Various
Processing
Natural, Washed
The Story
Every bag of The French Laundry Blend sold supports, the Keller Restaurant Relief Fund, a nonprofit supporting furloughed employees of Chef Thomas Keller's restaurants. . One dollar for every 12oz. bag and two dollars for every 2lb. bag.
The French Laundry is Chef Thomas Keller's world-renowned flagship restaurant. Years ago, Equator, in collaboration with Chef Keller, created a special blend to compliment the restaurant's environment and outstanding food. As we do every couple of years, Chef Keller and Equator revisited the blend in the summer of 2019 and lightened the roast degree. This newest iteration of the blend is one that expresses fruit notes more distinctly while retaining the sweet-toned chocolate characteristics and balance of flavor that are familiar. Chef Keller enjoys the blend so much that as of fall 2019, it's being featured in Ad Hoc, his casual, community inspired restaurant also located in Yountville, and Per Se, his urban response to The French Laundry located in New York.
The blend is built around an intensely fruity coffee from Ethiopia. Meticulous processing at the Biru Bekele Washing Station in Ethiopia's Sidamo growing region creates clean and consistent flavors that have led us to source this coffee for many years. The coffee is naturally processed and dried on raised beds, resulting in concentrated berry-like flavors.
A pair of fully washed coffees from two of the world's most renowned coffee growing countries add complexity to the blend. The first, a vibrant and citrusy coffee from Kenya, complements the other components beautifully and contributes to the blend's delicate acidity. And finally, a coffee from Colombia balances out the blend's other components with rich flavors of baking spices and bittersweet chocolate. These coffees, along with just the right degree of roast, create a tremendously well-balanced blend that can be enjoyed in the restaurants of one of the world's best chefs.

Read More