New Arrival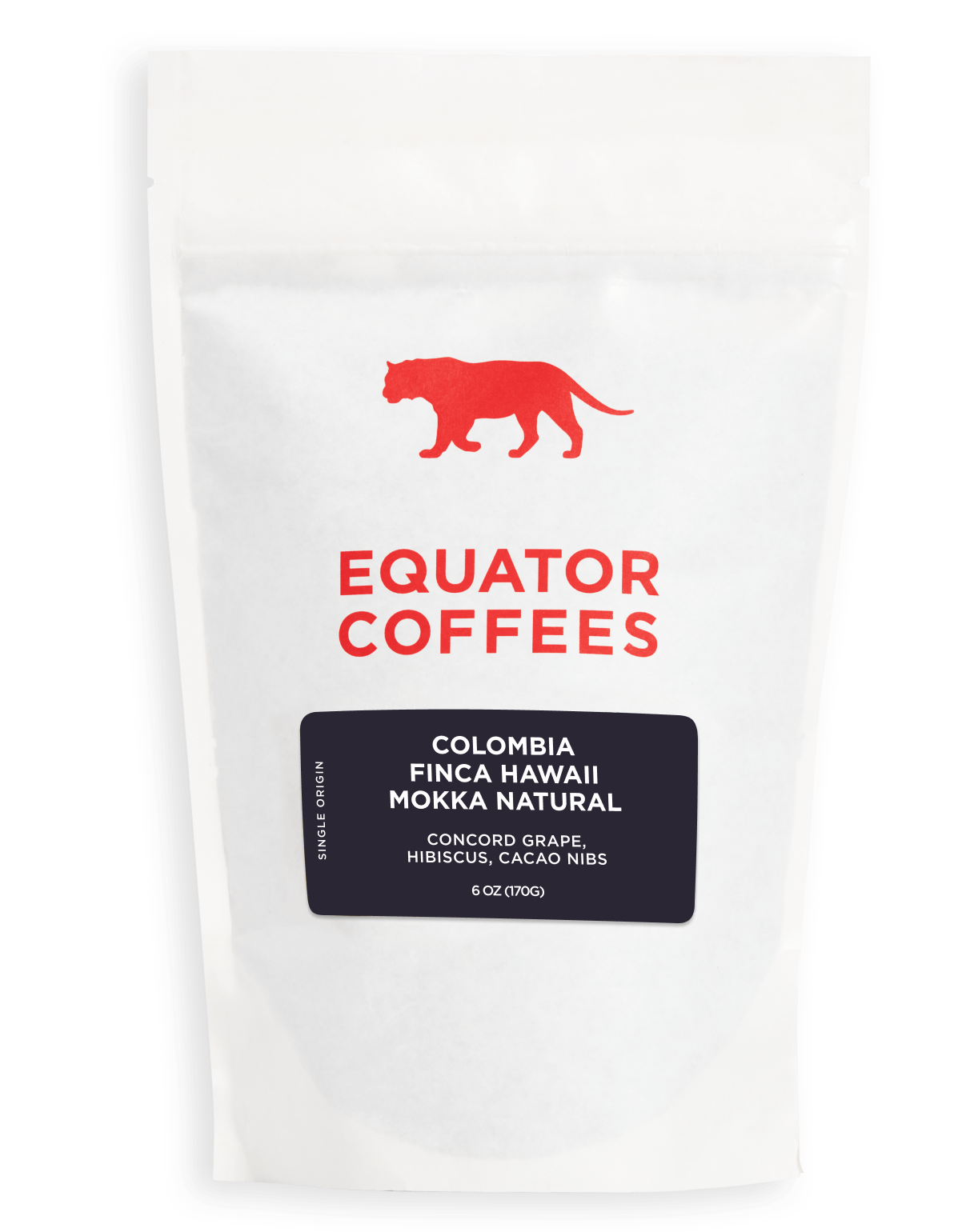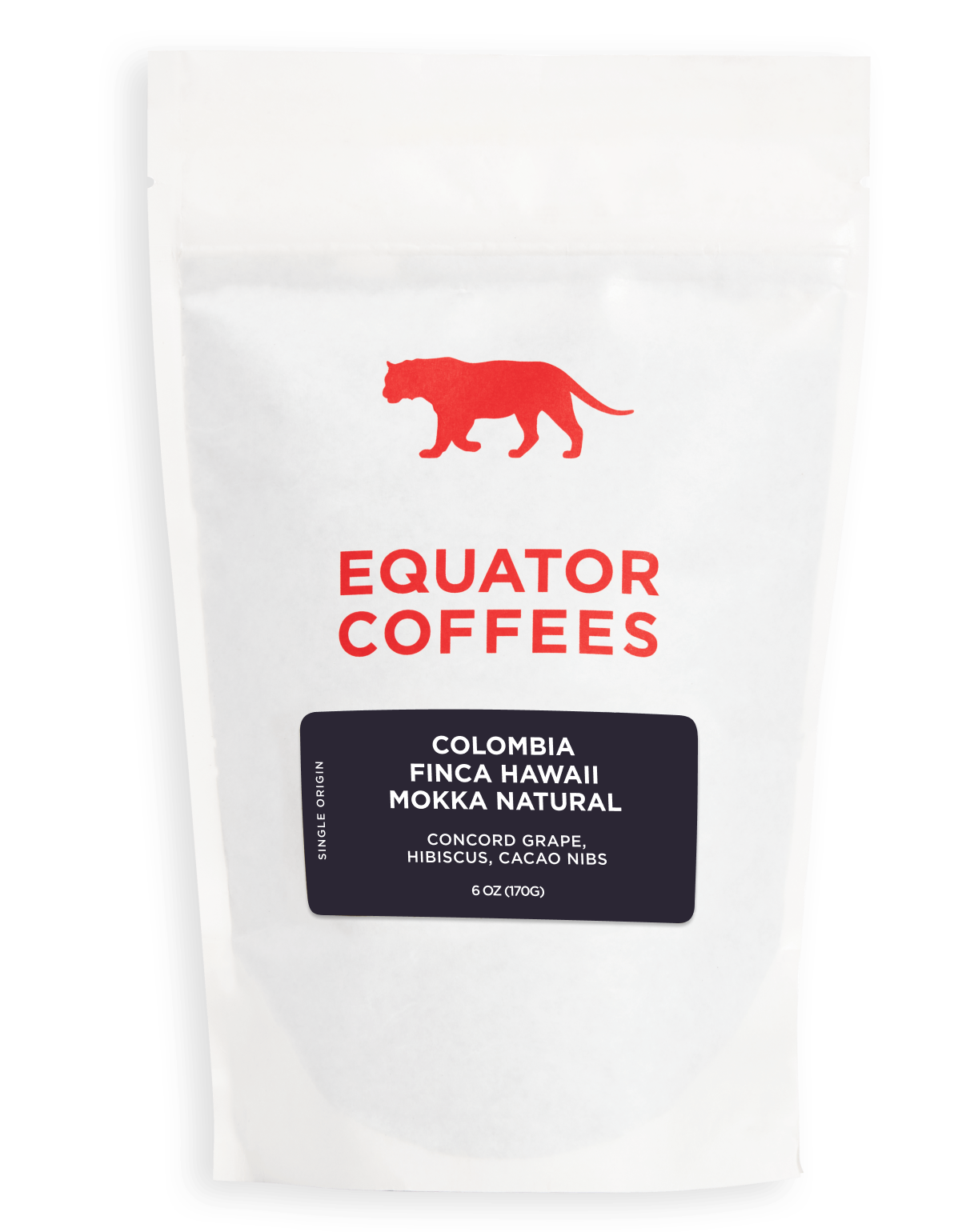 Colombia Finca Hawaii Mokka Natural
Concord Grape, Hibiscus, Cocao Nibs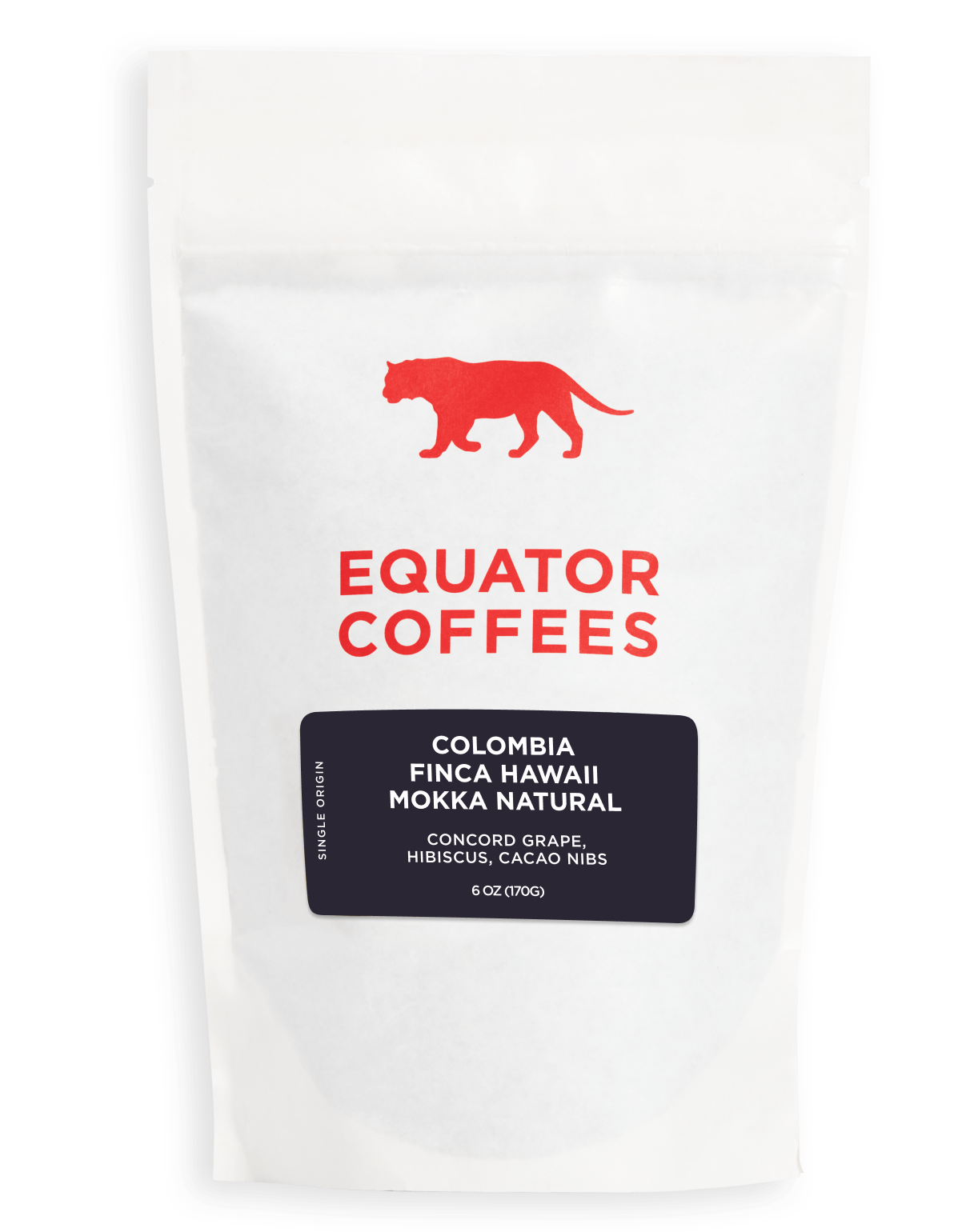 Colombia Finca Hawaii Mokka Natural
$28.00
Origin
Producer: Granja La Esperanza
Farm: Finca Hawaii
Sasaima, Cundinamarca, Colombia
Roast Level
Light Roast
Light
Med Lt
Med
Med Drk
Dark
Tastes Like
Intensely fruity and sweet with flavors of Concord grape, hibiscus, cocao nibs, and banana.
Berries, Floral, Chocolatey
Altitude
4,760 – 5,000 feet
Variety
Mokka
Processing
Natural
The Story
Our friends at Granja La Esperanza produced this unique Mokka variety coffee on their newest farm Finca Hawaii, named in honor of Ka'anapali Coffee Farms, the source of the seeds used to plant the Colombian farm. Located on the Hawaiian island of Maui, Ka'anapali Coffee Farms helped popularize the unique Mokka cultivar. With its tiny beans, the rare Mokka variety had apparently been crossed with the locally grown Hawaiian Typica variety before making its way to Colombia. The history of the Mokka variety however goes back much further; thought to have been collected by researchers in Brazil from beans that had originated, at some point, in Yemen. The beans have a striking similarity in appearance to a Yemeni variety called Ismaili.
This coffee was processed using the natural method where the coffee cherries are left to dry on the beans full intact, resulting in an intensely fruity flavor profile. Once unheard of in Colombia, the natural method of processing is beginning to gain popularity with more growers. Granja La Esperanza has been instrumental in influencing the Colombian Coffee Federation, who now routinely approve select natural processed lots for export.
Read More