New Arrival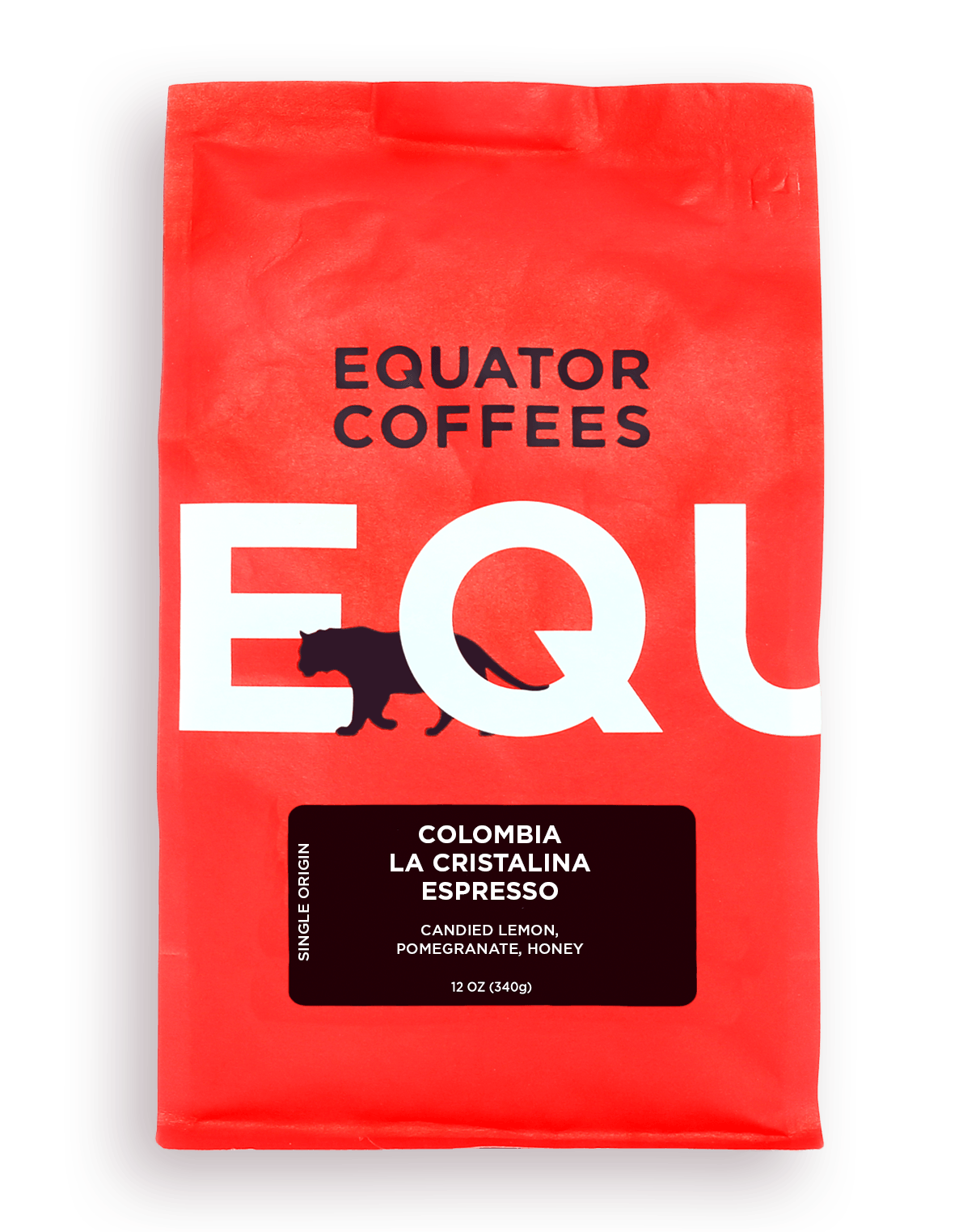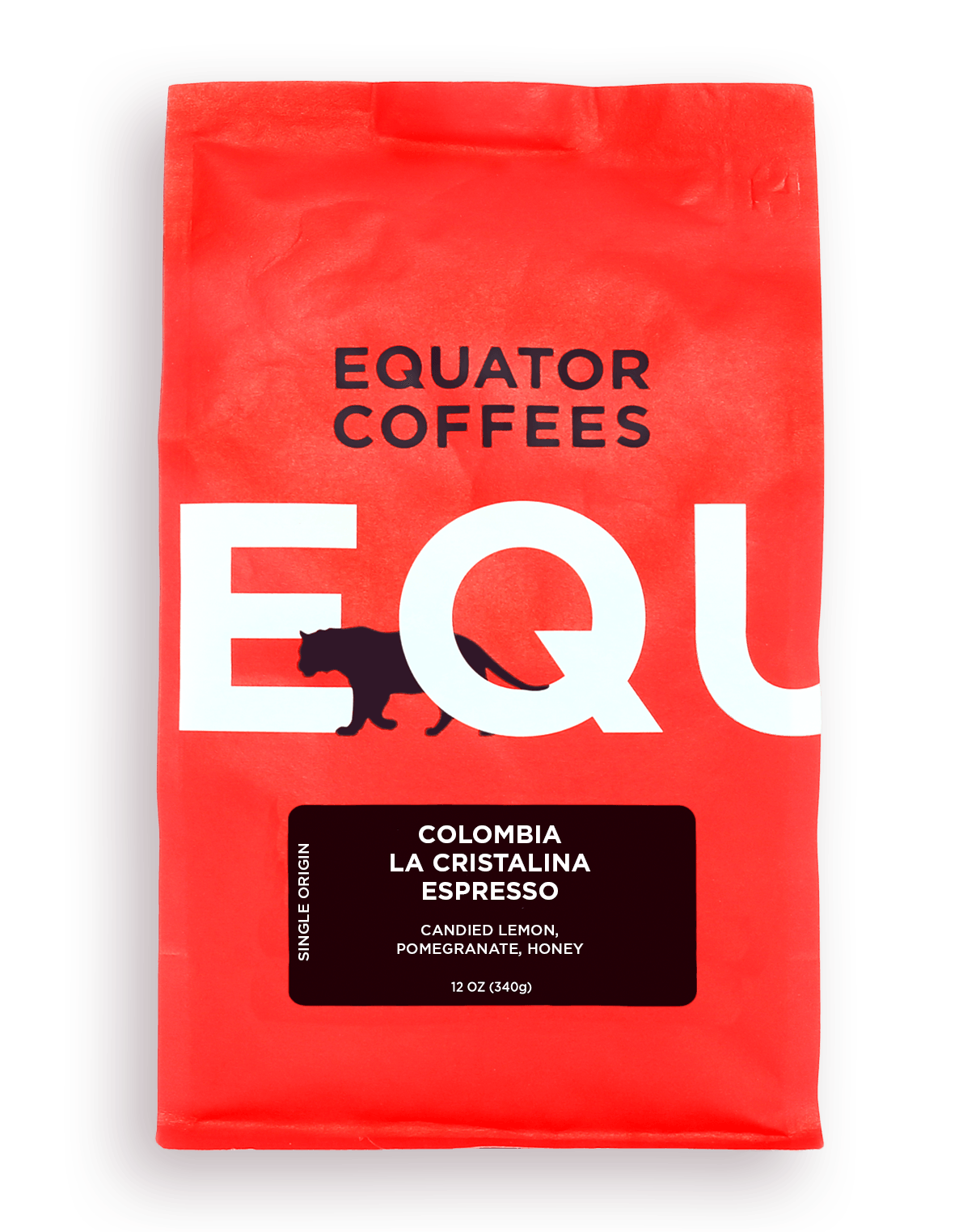 Colombia La Cristalina Single Origin Espresso
Candied Lemon, Pomegranate, Honey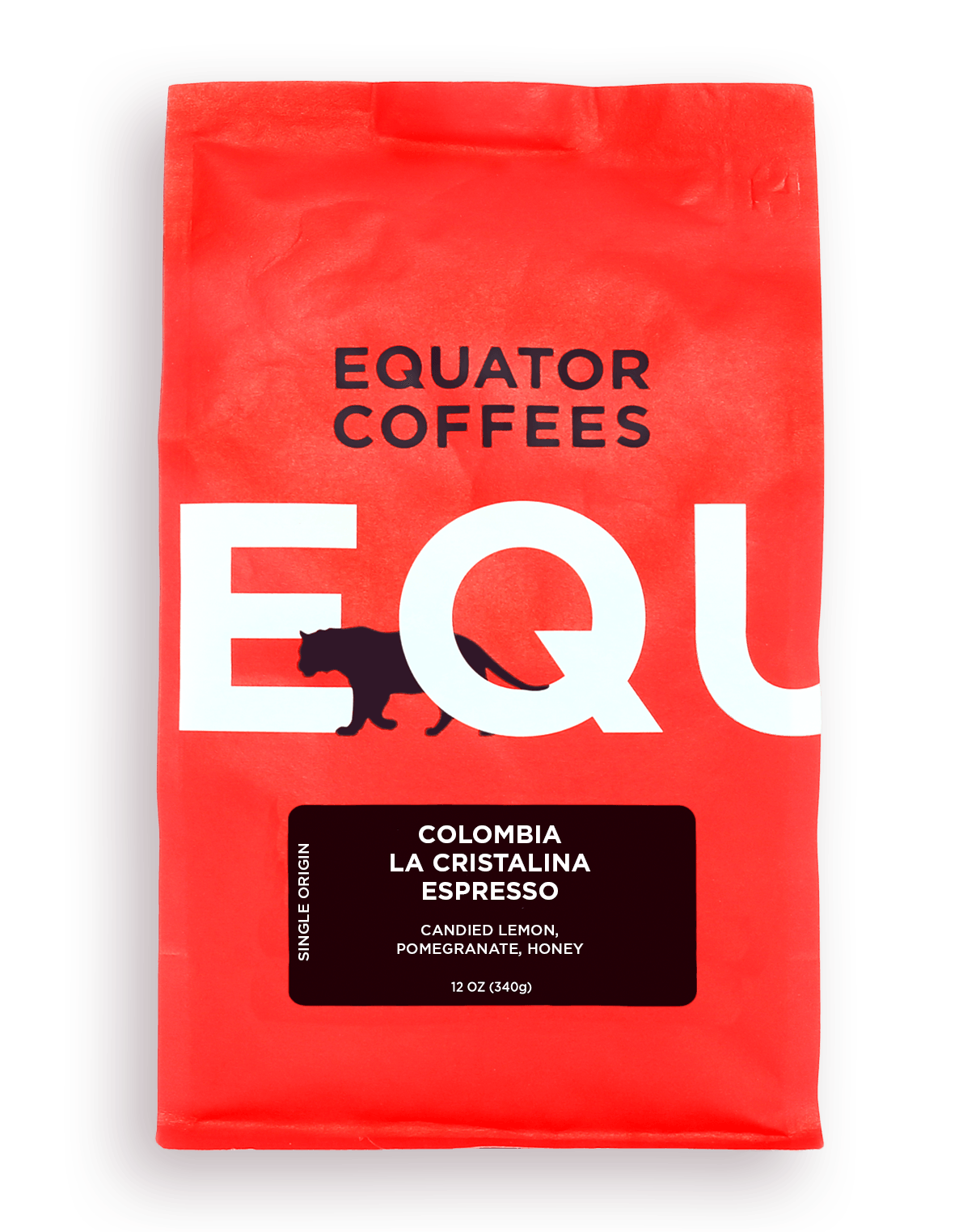 Colombia La Cristalina Single Origin Espresso
$17.50
Origin
Producer: La Cristalina Cooperative
Guática, Risaralda
Roast Level
Light
Med Lt
Med
Med Drk
Dark
Tastes Like
Flavors of candied lemon, pomegranate, and honey.
Altitude
4,430 - 5900 feet
Variety
Caturra, Castillo, Catimor
Processing
Washed
The Story
We selected this washed process lot from the La Cristalina cooperative as our latest single-origin espresso offering. It was produced by small-holder farmers near the town of Guática in the Risaralda Department of Central Colombia. Once known primarily for commercial coffee, Risaralda is beginning to make a name for itself on the specialty coffee scene. This success is due in part to the efforts of the quality-focused team at La Cristalina. The Association was founded in 2007 with 55 original members, today the group includes about 160 smallholder farmers and continues to grow because of the agronomic support, education, and the high premiums paid for better qualities.
Located on the slopes of the Andes mountains, Guática possesses the high altitude, volcanic soil, and defined wet and dry seasons conducive to producing high quality coffee, and this coffee is no exception! So, we were not surprised to confirm that it tastes great when roasted and prepared as espresso. A crisp citrus acidity is balanced by flavors of fruit-toned chocolate and a creamy body. As our lightest roasted espresso this coffee tastes great on its own, but also possesses the balance and depth to stand up to milk.
While there are many variables that contribute to dialing in espresso, here are the parameters that have been yielding the best results in our lab: 1:2.5 ratio, 18 grams in, 45 grams out, 26 second
Read More