New Arrival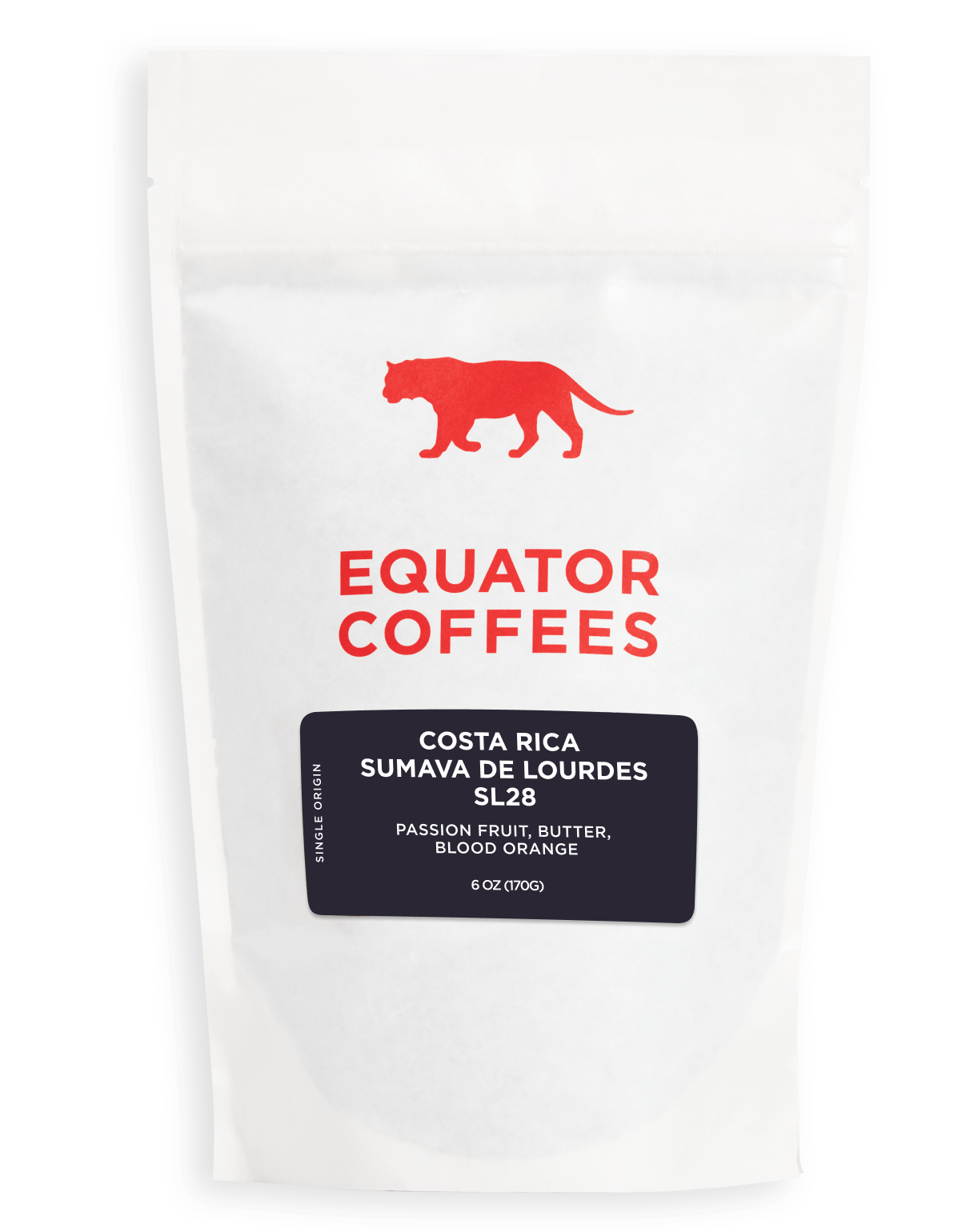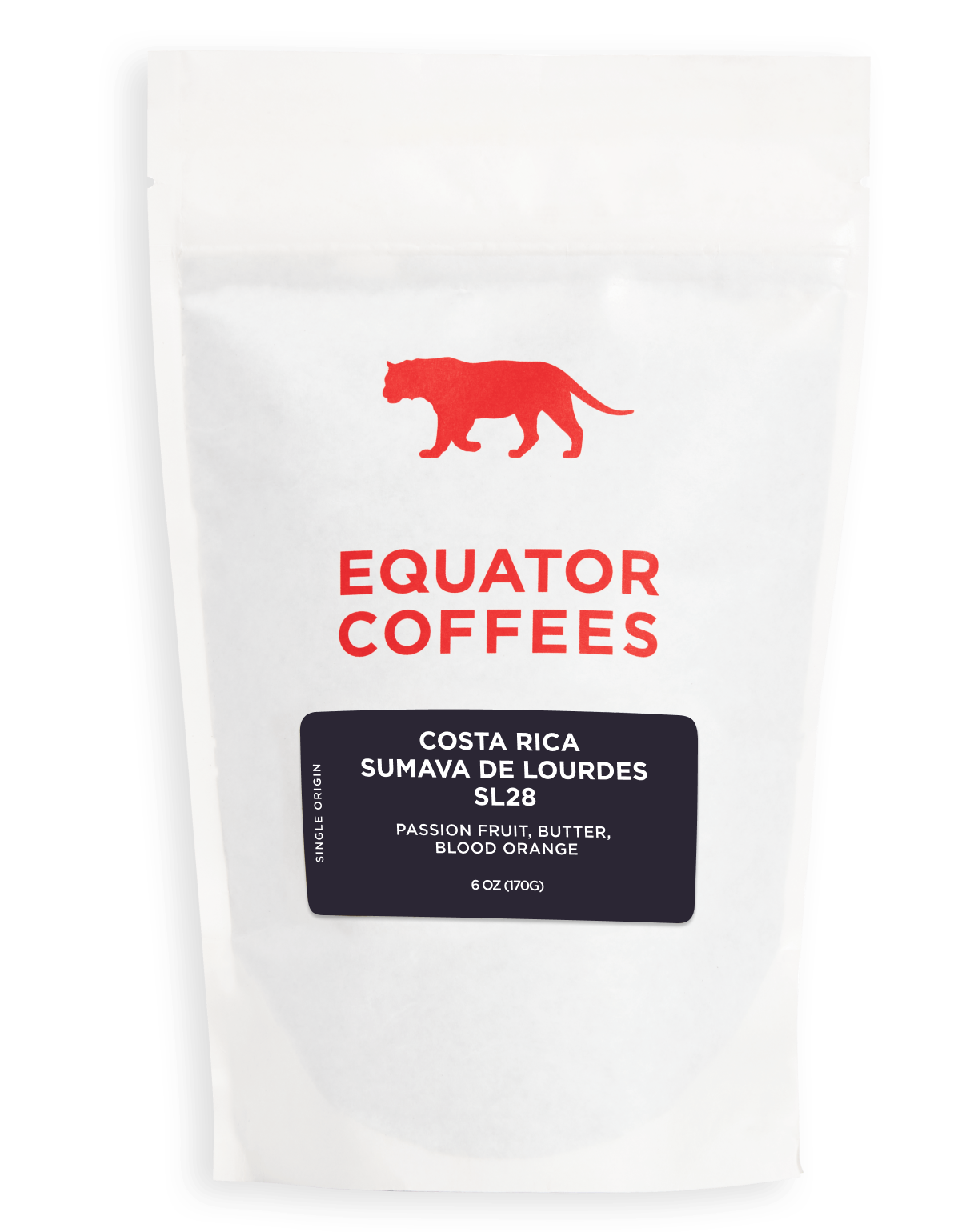 Costa Rica Sumava de Lourdes SL28
Passion Fruit, Blood Orange, Butter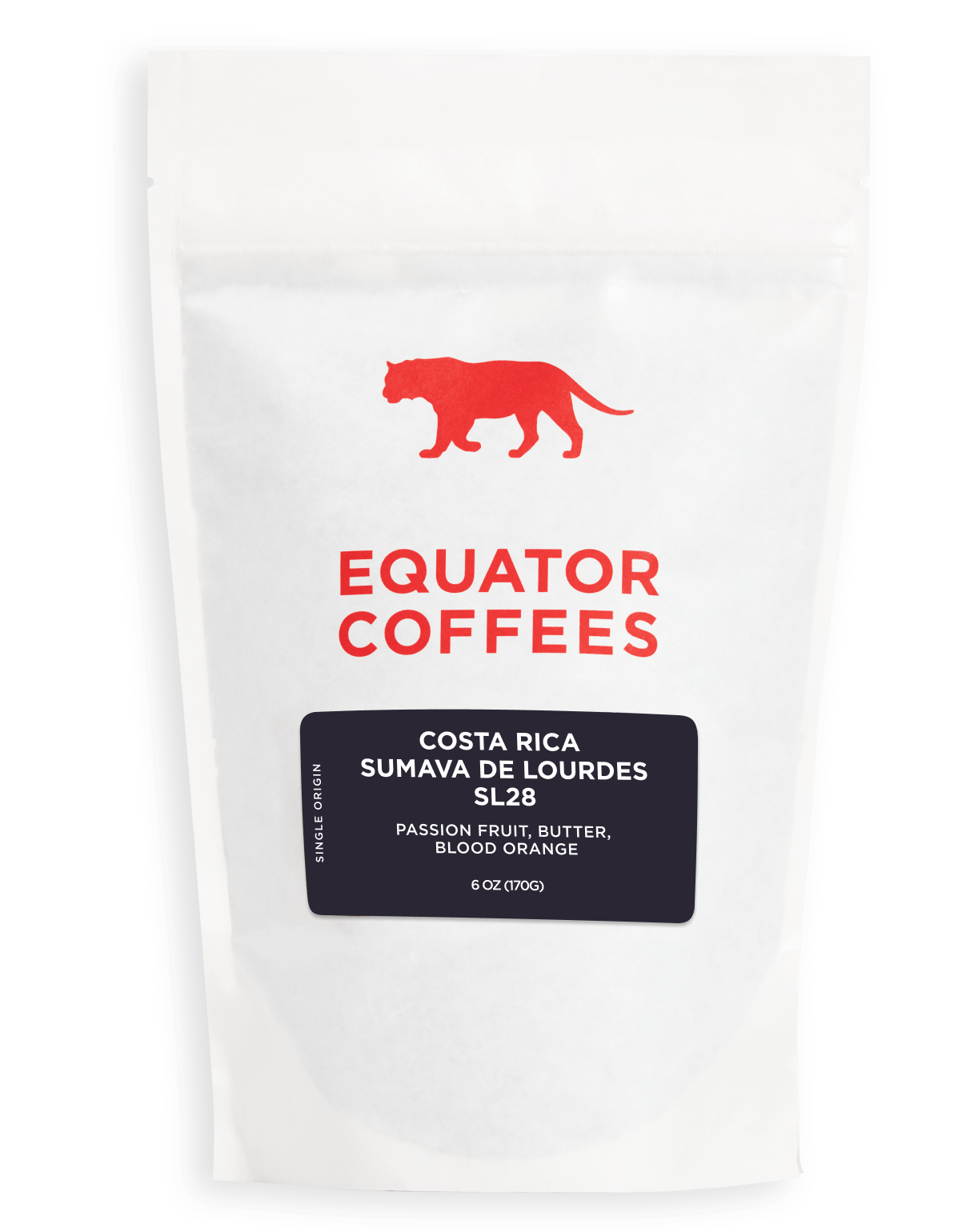 Costa Rica Sumava de Lourdes SL28
$14.00
Origin
Producer: Francisco Mena
Farm: Sumava de Lourdes
Lourdes de Naranjo, West Valley, Costa Rica
Roast Level
Light Roast
Light
Med Lt
Med
Med Drk
Dark
Tastes Like
Flavors of passion fruit, blood orange, butter, and vanilla.
Floral, Citrus, Nutty
Altitude
5,500-5,800 feet
Variety
SL28
Processing
White Honey
The Story
This SL28 variety coffee was grown on La Ladera, a subsection of the larger Sumava de Lourdes, a coffee farm and mill located in Costa Rica's West Valley growing region. This award-winning coffee farm is operated by Francisco Mena, who also founded Exclusive Coffees, an exporter of Costa Rica coffee. After years of planning and preparation, Sumava was rewarded with a first-place win in the 2016 Costa Rica Cup of Excellence competition. Beneficio Sumava de Lourdes was established on what had once been a cattle farm. The farm is named after Sumava National Park in the Czech Republic, with the name Lourdes referring to the micro-region Lourdes de Naranjo.
Mena is a champion of Costa Rica's micro-mill revolution, and Exclusive Coffees works with over one hundred micro-mills scattered throughout Costa Rica's major growing regions, offering training to producers and a platform for their coffees to be shared with coffee roasters throughout the world.
The celebrated SL28 variety is a Bourbon-derived Arabica species selection that emerged in the 1930s through the work of botanists in Kenya at the respected agricultural research institute, Scott Laboratories. Although the name is rather unromantic, SL28 is a favorite of many coffee professionals. Widely planted in Kenya, SL28 is often credited with providing the unique combination of sweetness, refined acidity, and concentrated fruit complexity that is found in the best coffees from this origin. 
After harvesting and pulping, trace amounts of fruit were left clinging to the beans, classifying this lot as a white-honey processed coffee, so named for its sticky, honey-like appearance. The coffee was then placed on raised beds where it was cared for meticulously to promote even drying. High altitude, careful processing, and a host of other factors combined to yield this coffee's sweet, balanced and complex flavors.
Read More