New Arrival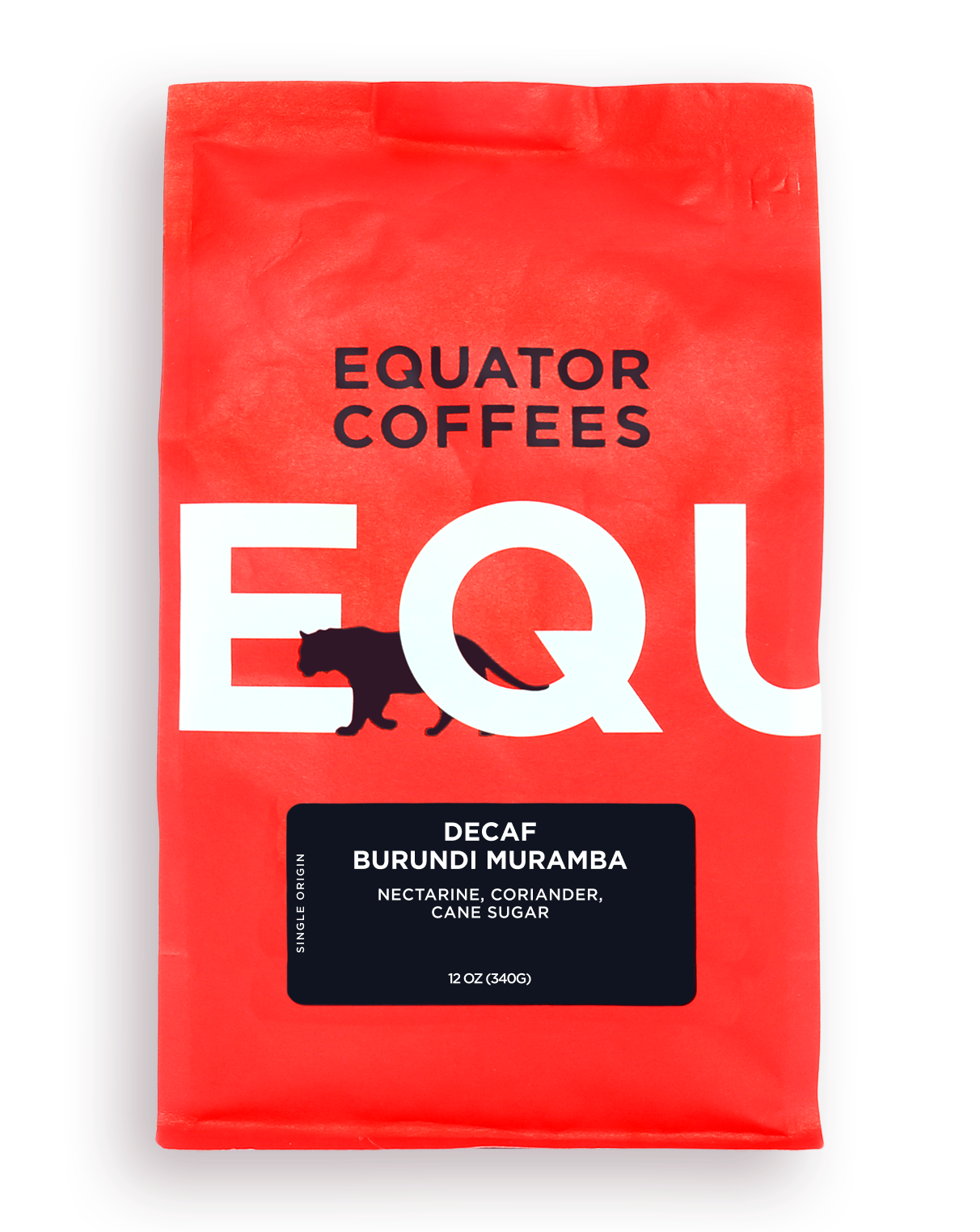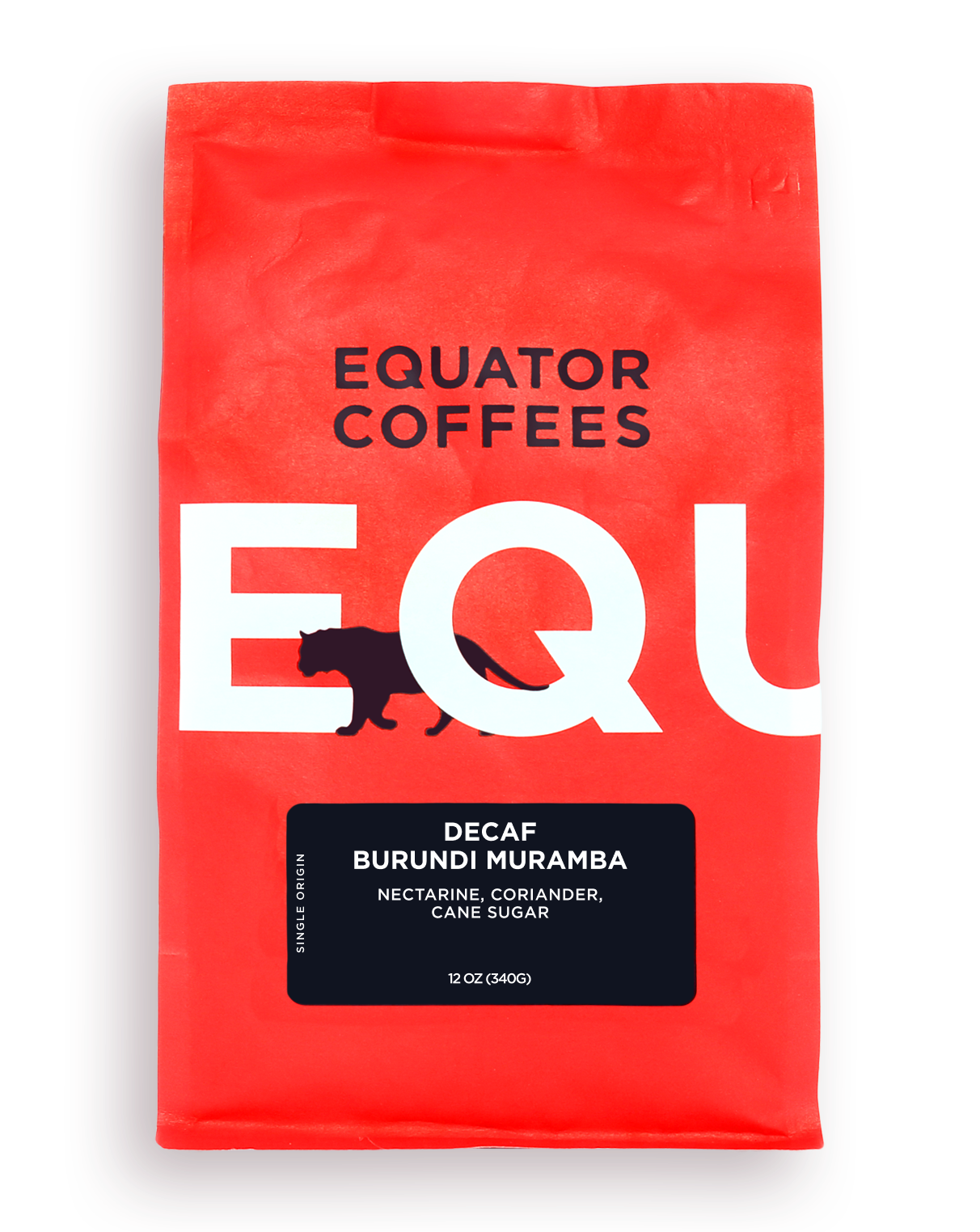 Decaf Burundi Muramba
Nectarine, Coriander, Cane Sugar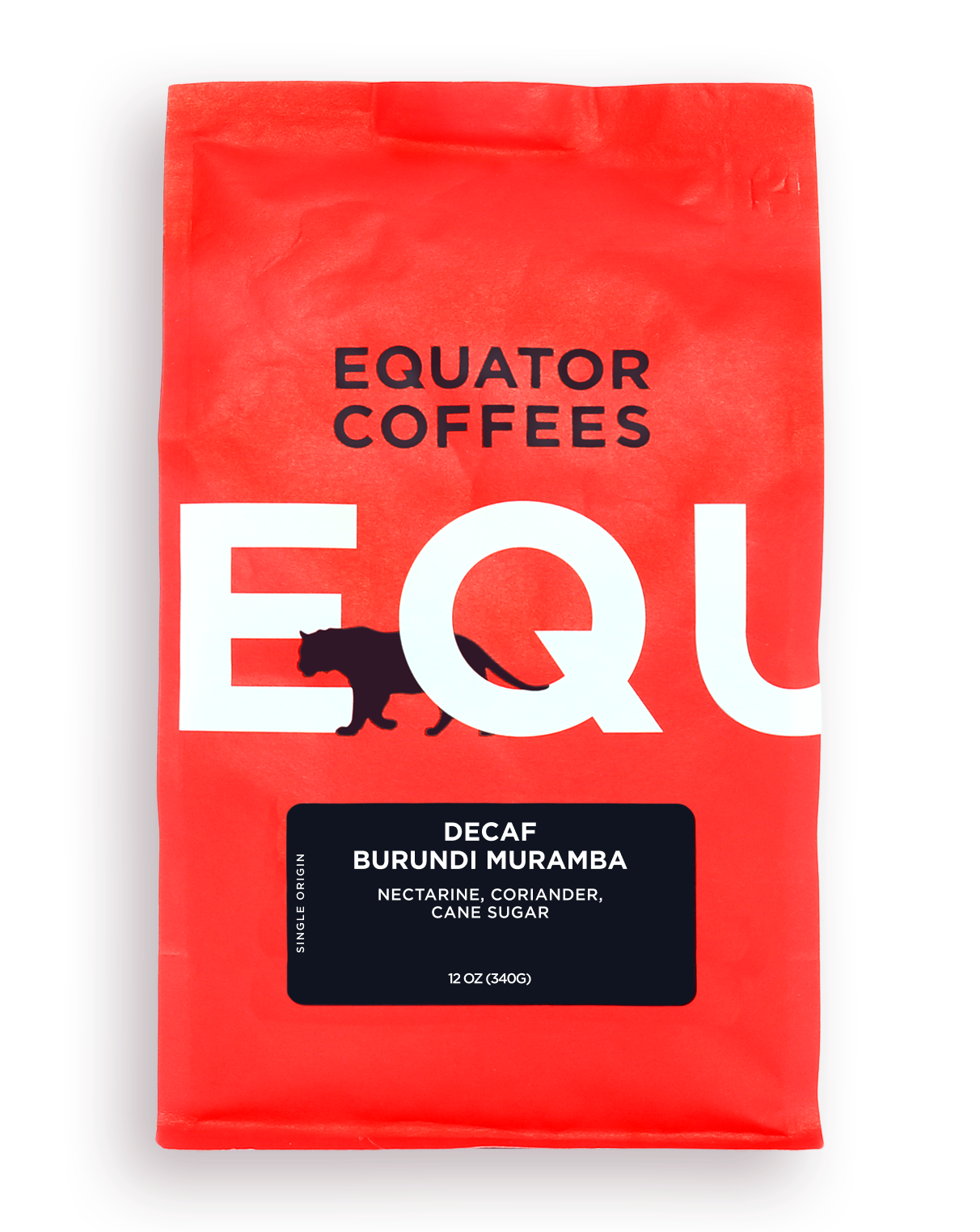 Decaf Burundi Muramba
$19.00
Origin
Producer: Muramba Washing Station
Kirundo, Burundi
Roast Level
Light
Med Lt
Med
Med Drk
Dark
Tastes Like
Delicate and spicy with flavors of nectarine, coriander, and cane sugar.
Spicy, Citrusy, Herbal
Altitude
4,920-5,900 feet
Variety
Bourbon
Processing
Washed
The Story
We are excited to introduce this limited release decaffeinated coffee from the Muramba Washing Station, located in the Kirundo region of northern Burundi. Muramba is owned and operated by Angèle Ciza, a Burundian woman who has worked in the coffee industry for 25 years! In 2012, Angèle purchased several washing stations with the intention of combatting poverty by providing local producers with training and increasing the quality of their coffee. Angèle's company, Kalico, also invests in environmental protection and education, including a scholarship program that pays school fees for young girls. This coffee is the result of a collaboration between Kalico, Phyllis Johnson of BD Imports, and RGC Importers called Rotheca Project. The initiative was organized to support women-producers, who own or manage 80% of Kailco's partner farms.
The Muramba Washing Station was built in  and 1984 is one of seven washing stations owned and operated by Kalico throughout Burundi's northeastern provinces. The mill manages the processing for approximately 1,000 smallholder producers from Bwinyana Hill. Decaf Burundi Muramba demonstrates the quality of coffee Burundi has to offer, and exemplifies the leadership of Angèle and the hard work of her producing partners.
This coffee was decaffeinated using the Swiss Water Process of caffeine extraction, without the use of chemical solvents. The coffee soaks in a water saturated green coffee extract that contains soluble coffee components just under equilibrium with that of the coffee beans, so soluble coffee components such as caffeine, only flow out of the beans and into the extract. The caffeine laden extract then passes through activated carbon filters that catch the caffeine molecules and the process is repeated until the beans are 99.9% caffeine free.
Read More