New Arrival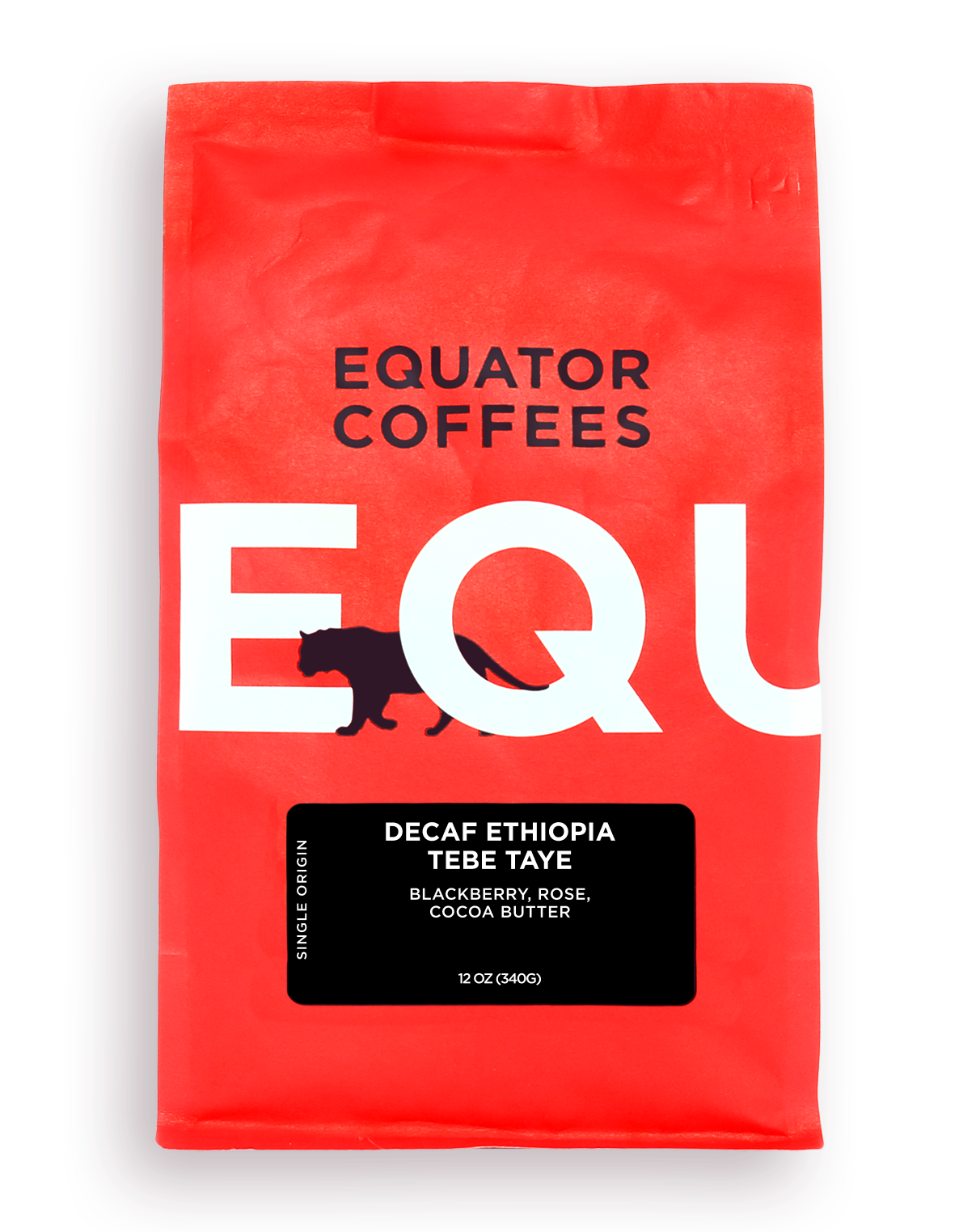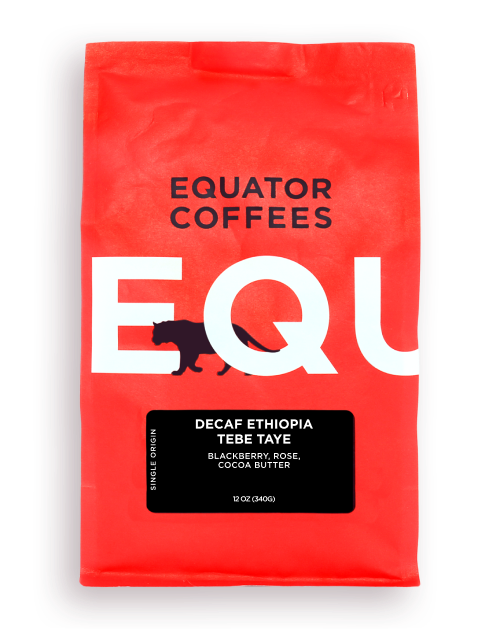 Decaf Ethiopia Tebe Taye
Blackberry, Rose, Cocoa Butter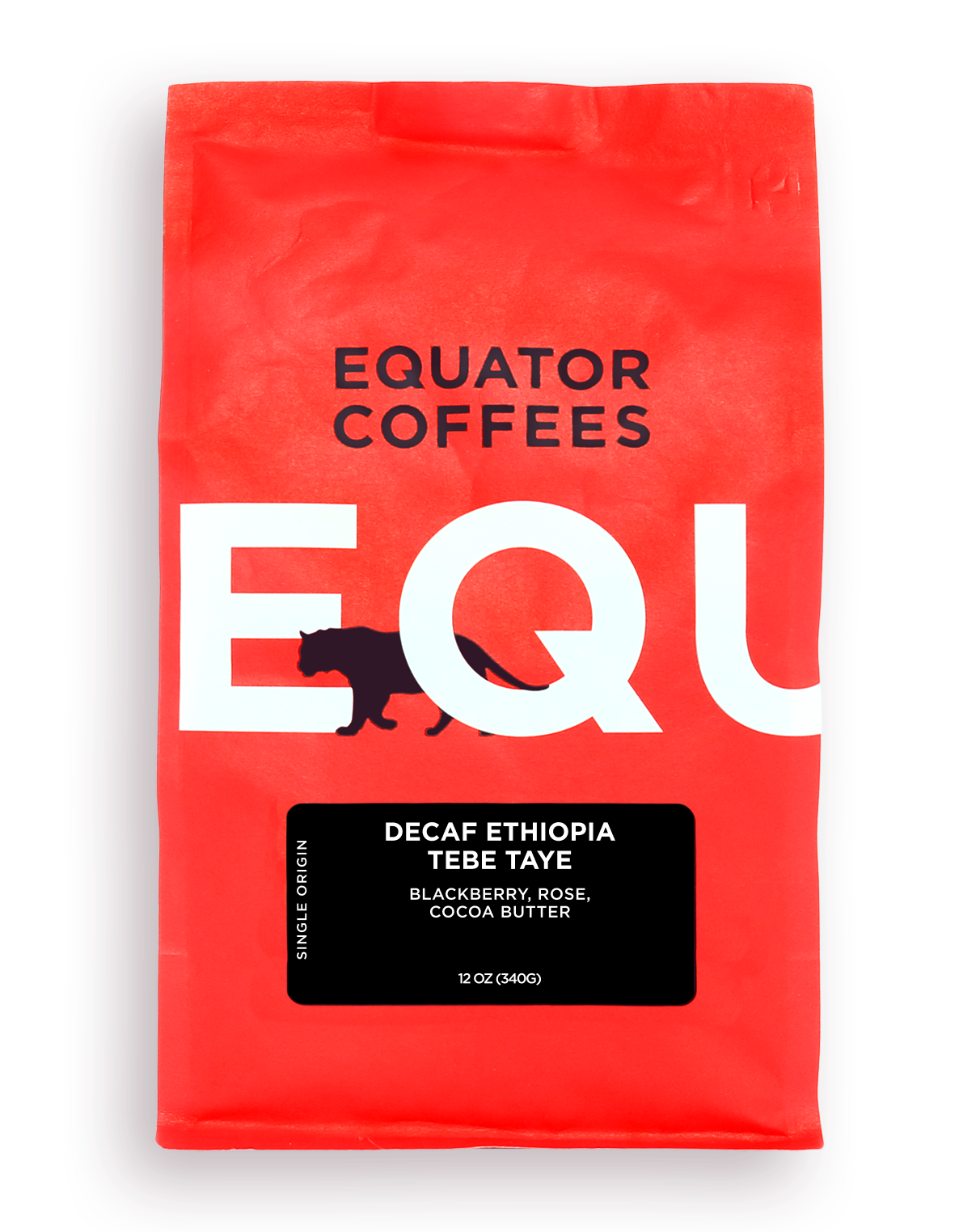 Decaf Ethiopia Tebe Taye
$20.50
Origin
Multiple Producers
Multiple Regions
Roast Level
Light
Med Lt
Med
Med Drk
Dark
Tastes Like
Flavors of blackberry, rose, and cocoa butter.
Berry, Chocolatey, Floral
Altitude
6,500 - 6,900 feet
Variety
Heirloom Varieties
Processing
Natural, Washed
The Story
Prior to a few years ago most of the coffee exported from Ethiopia flowed through the government-run Ethiopian Commodities Exchange, an entity that was established in 2008 to ensure the development of an efficient trading system and to protect the rights of those involved. While the system has some advantages, such as providing market access to smallholder producers, one of its glaring weaknesses is traceability. Historically, Ethiopian laws have restricted who can export coffee and farmers were often left with no choice but to sell their coffee to the Exchange. Many coffees would then get mixed to create large regional blends and individual lots would lose their provenance. Easing of these restrictive regulations over the past several years has resulted in many privately owned washing stations obtaining their own exporting licenses and prioritizing lot separation and traceability with the intention of improving quality and increasing the price they receive for their coffees.
This decaffeinated coffee is a blend of two such traceable lots from a pair of washing stations located in some of Ethiopia's premier growing regions, Guji and Yirgacheffe. The first is a washed process coffee from a washing station in the small town of Tebe Haro Wato, Guji, where several hundred smallholder farmers have their coffee processed. Farms in this area range from 1900 to a staggering 2300 meters above sea level. The other is a natural processed coffee from the Taye Gedo washing station in the kebele, or village of Aricha, located a few miles from the town of Yirgacheffe. The blend of processing methods creates a complex flavor profile with clean and distinct berry like fruit flavors from the natural component that complement the floral qualities of the washed component beautifully. Coffees that go through the decaffeination process often lose some of their inherent flavor characteristics, but this coffee is a rare exception. We initially tasted it next to non-decaffeinated coffees and were amazed at how well it held up!
This coffee was decaffeinated using the Swiss Water Process of caffeine extraction, without the use of chemical solvents. The coffee soaks in a ͞water saturated green coffee extract that contains soluble coffee components just under equilibrium with that of the coffee beans, so soluble coffee components such as caffeine, only flow out of the beans and into the extract. The caffeine-laden extract then passes through activated carbon filters that catch the caffeine molecules and the process is repeated until the beans are 99.9% caffeine-free.
Read More