New Arrival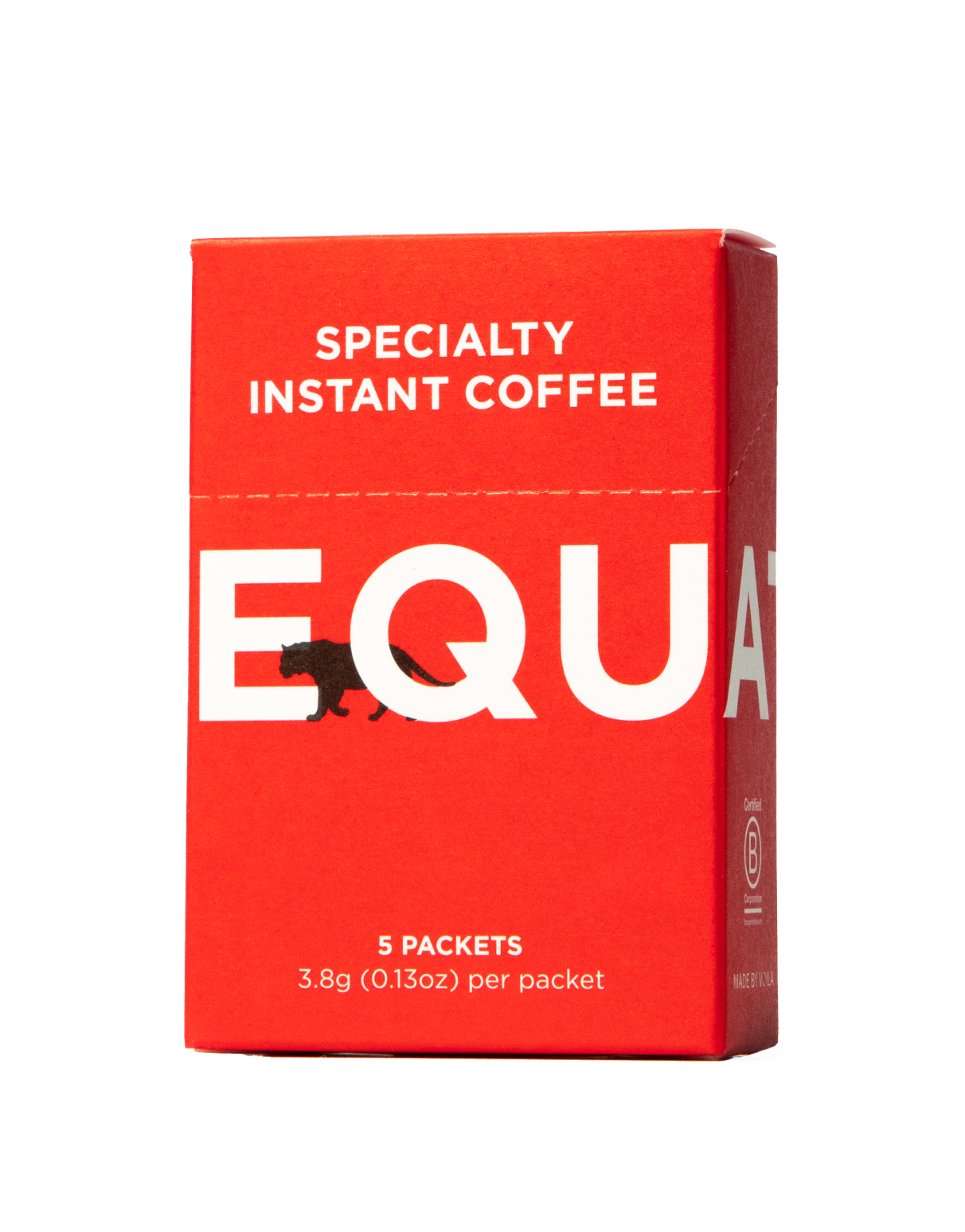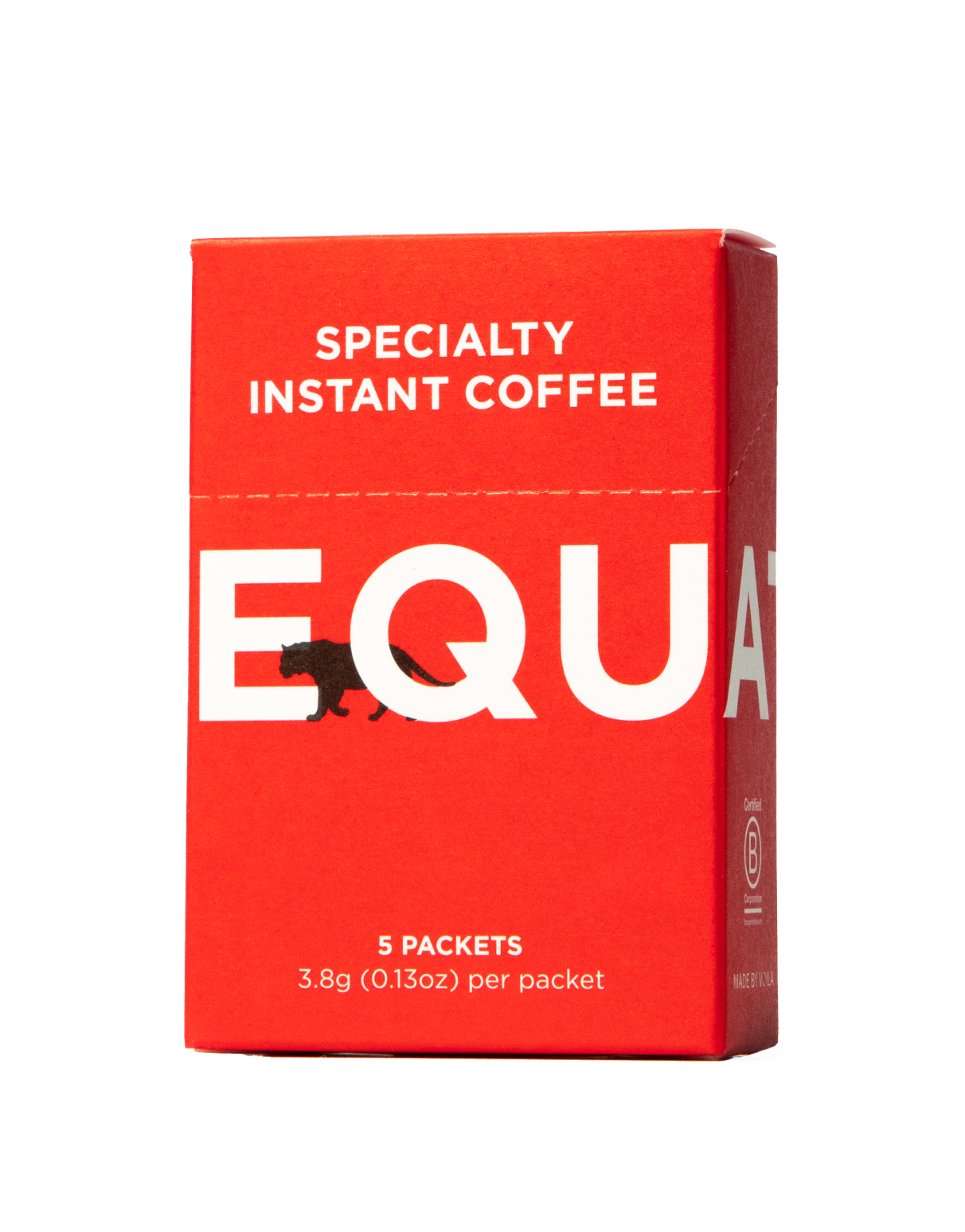 Equator Instant Coffee, 5-Pack
Guava, Creme Brulee, Lemon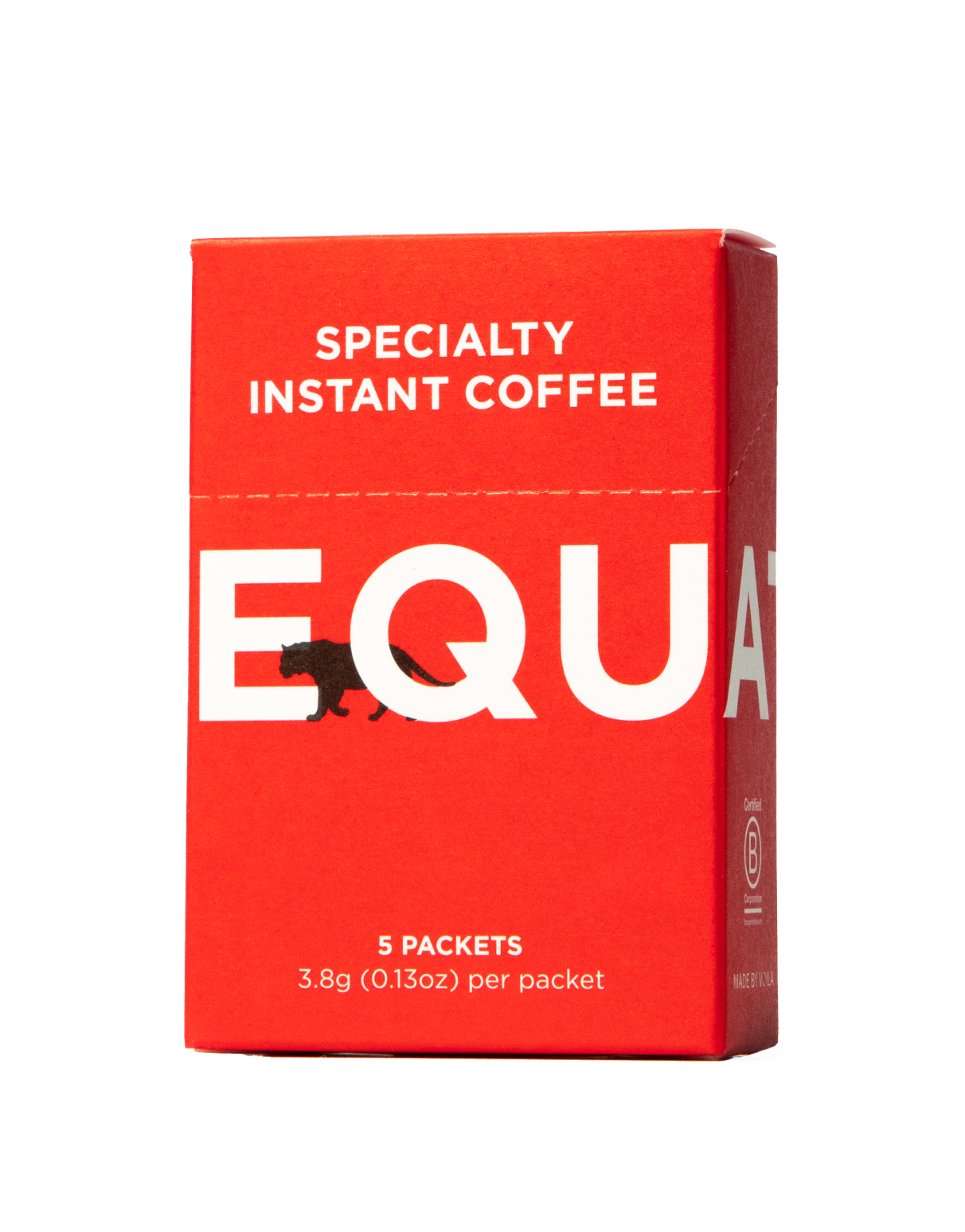 Equator Instant Coffee, 5-Pack
$15.00
Origin
Producer: Coordinadora de Organizaciones de Desarrollo de Concepción Huista (CODECH)
Concepción Huista, Huehuetenango, Guatemala
Roast Level
Light
Med Lt
Med
Med Drk
Dark
Tastes Like
Sweet and cohesive flavors of guava, crème brulee, and lemon.
Altitude
5,000-5,400 feet
Variety
Caturra and Pache Verde
Processing
Washed
Our Instant Coffee
Instant coffee that meets Equator standards. Great hot or cold, it's ready when you are.
Easy to brew and filled with premium coffee flavor, each packet makes 8-10oz of liquid coffee. With five cups per box, all your journeys can have the flavor of a pour over at instant speed.
Our instant coffee is brewed to capture the complex flavor notes you would expect in any Equator coffee, without the bitterness typically associated with instant coffee. Simply add water, to create a wherever, whenever beverage that tastes like a pour over.
Current Offering
Guatemala Concepción Huista Fair Trade Organic
High atop a ridge in northern Guatemala's Sierra de los Cuchumatanes mountain range, on the steep and rugged roads of Concepción Huista lies Coordinadora de Organizaciones de Desarrollo de Concepción Huista (better known as "CODECH"), a cooperative Equator has been working with for several years. This coffee was grown and processed by co-op member Marcos de Marcos Gaspar, who consistently places well in CODECH's annual coffee quality competition.
CODECH was established in 1998 when the Alliance for Youth Community Development teamed up with local organizations to create an entity that would represent the interests of the municipality. Since 2004, the group has supported local smallholder farmers produce and market their coffee. Over the past decade yields on the coffee farms surrounding Concepción Huista have dramatically decreased because of climate change, but training and systematic renovations initiated by CODECH six years ago are paying off. These programs are the driving force behind the group's recent growth as non-members witness the impact on production and quality. Comprised of over 500 producers, a third of whom are women, CODECH continues to attract new members each year.
We've had the opportunity to visit CODECH and witness these improvements and their impact firsthand. Their coffee is beautifully balanced, combining flavors of delicate fruit and spicy chocolate. We look forward to visiting again soon!
Flavor notes: Guava, Creme Brulee, Lemon
Location: Concepción Huista, Huehuetenango, Guatemala
Variety: Caturra and Pache Verde
Processing: Washed
Read More