New Arrival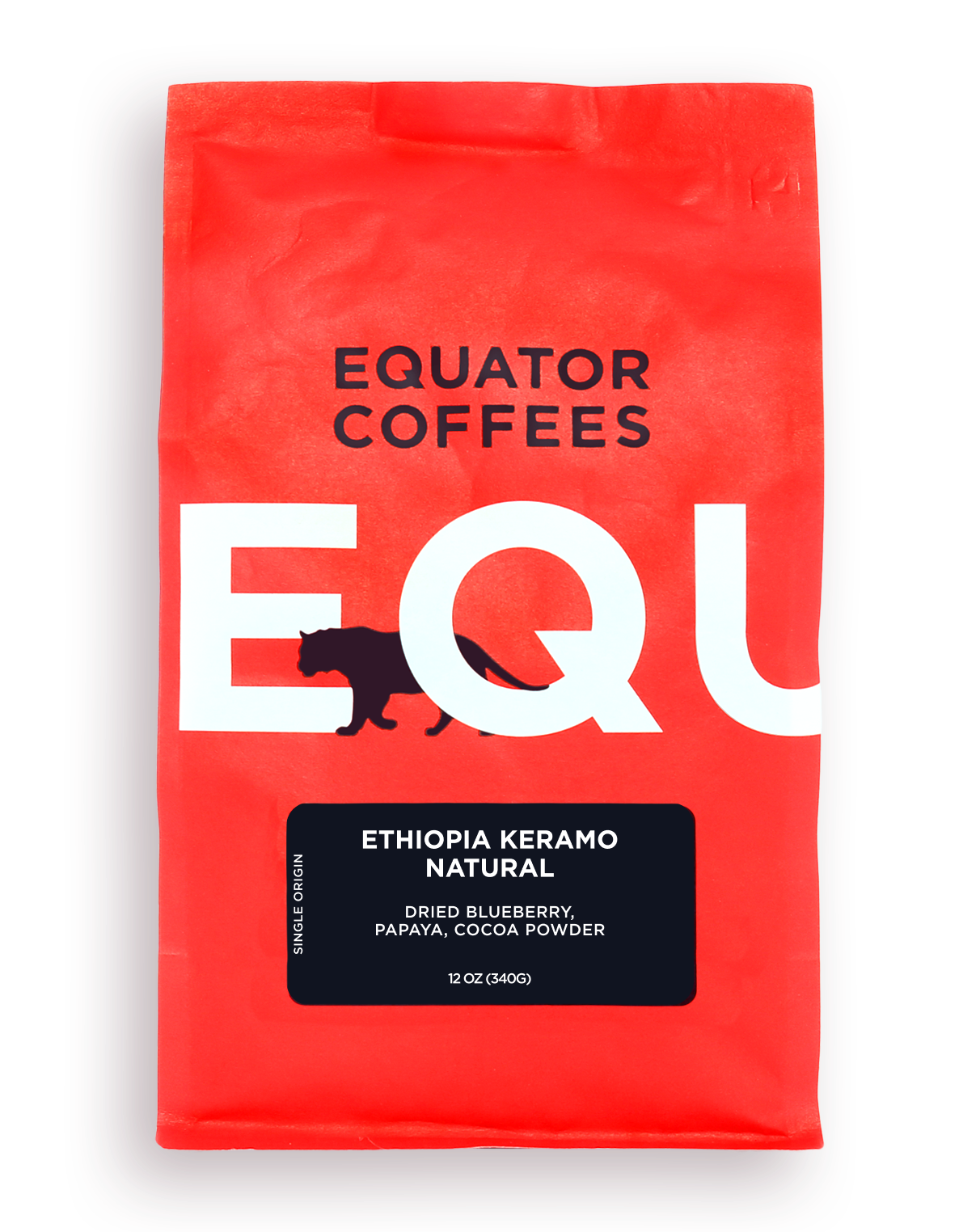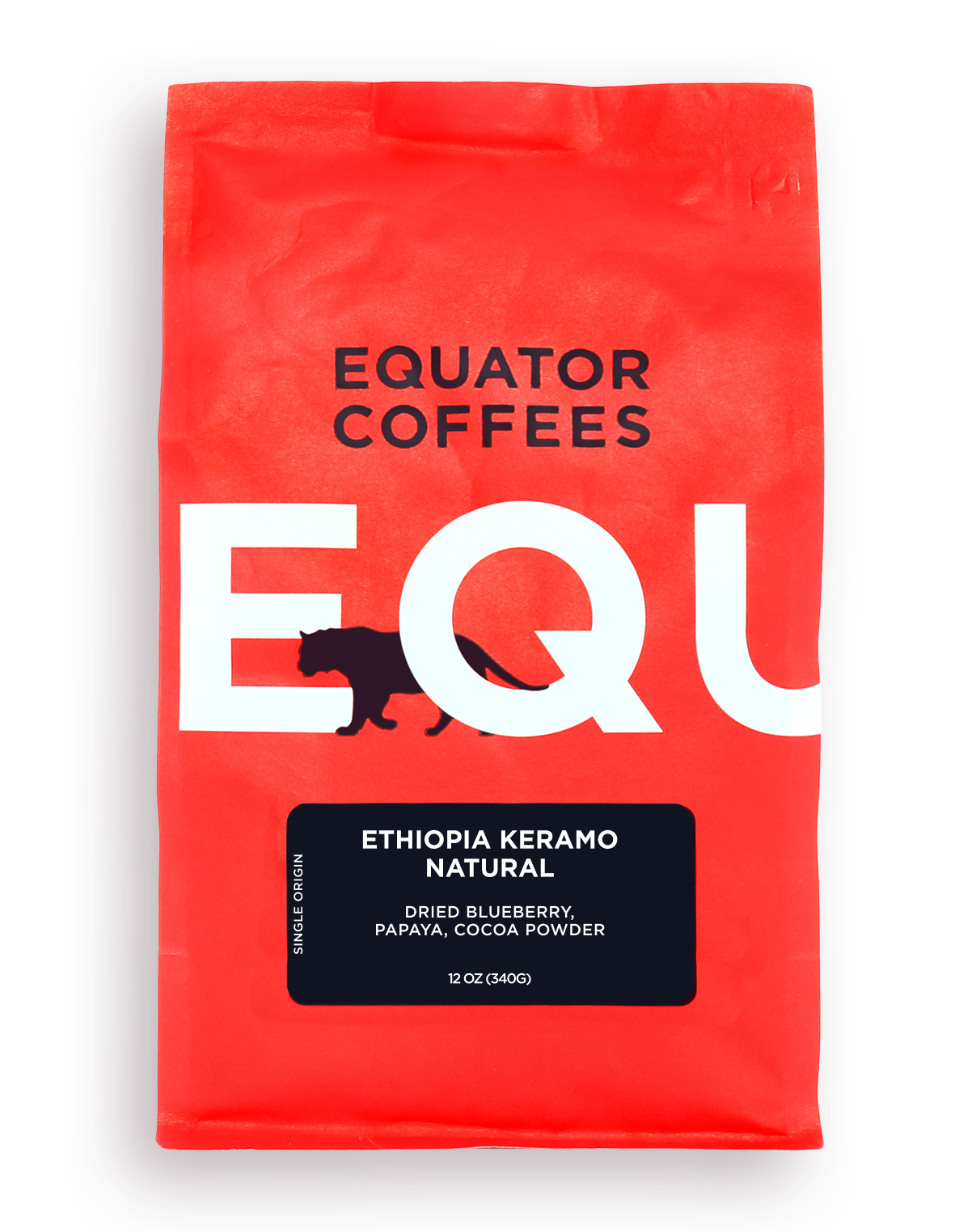 Ethiopia Keramo Natural
Dried Blueberry, Papaya, Cocoa Powder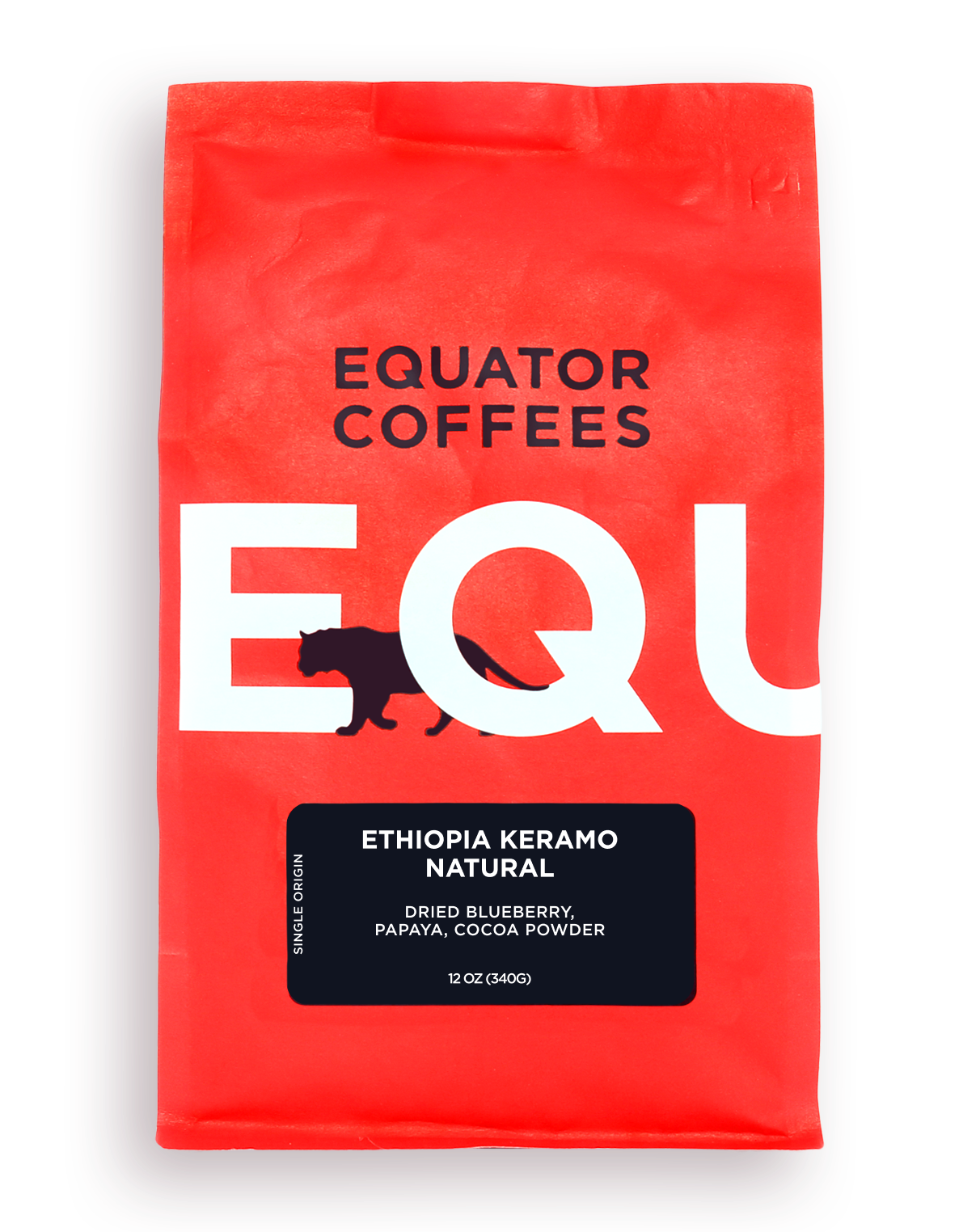 Ethiopia Keramo Natural
$21.00
Origin
Producer: Niguse Gemeda Mude
Karamo, Sidama, Ethiopia
Roast Level
Light
Light
Med Lt
Med
Med Drk
Dark
Tastes Like
Intensely fruity and complex with flavors of dried blueberry, papaya, cocoa powder, and rose hip.
Berries, Floral, Chocolatey
Altitude
4,900 - 7,200 feet
Variety
Heirloom Varieties
Processing
Natural
The Story
In 2017, Niguse Gemeda Mude acquired a plot of land in the small community of Keramo, located in the Sidama growing region of Ethiopia adjacent to the Harenna Forest National Park. Only 3 years later in 2020, Niguse submitted a coffee to Ethiopia's inaugural Cup of Excellence competition that took first place and fetched record prices when it was sold at auction. At just 2 hectares, Niguse's farm is only slightly larger than the average among smallholders in the area. This section of Sidama contains some of the zone's highest farming elevations and coolest daily temperatures, creating ideal conditions for producing high quality coffee. The quality potential was so high that Faysel Yonis, founder of Testi Coffee and the innovative Testi Ayla coffee washing station, decided to pre-finance Niguse's crop. The two collaborated in processing and the results were exemplary. This natural processed coffee showcases intense and complex fruit flavors that are accompanied by distinct notes of cocoa.
One advantage to being a private processing team like Testi Ayla is the ability to identify supply partners, such as Niguse, that have high quality potential. Although becoming more common, this kind of small-scale exporting is almost never done in Ethiopia. The expense of isolating nanolots of green coffee through overland transport, dry milling, sampling, contracting, and shipment requires expertise and constant attention, which gives us an even greater appreciation for the coffee. While this is the first time Equator has purchased Niguse's coffee, we have a feeling that it won't be the last!
Read More