New Arrival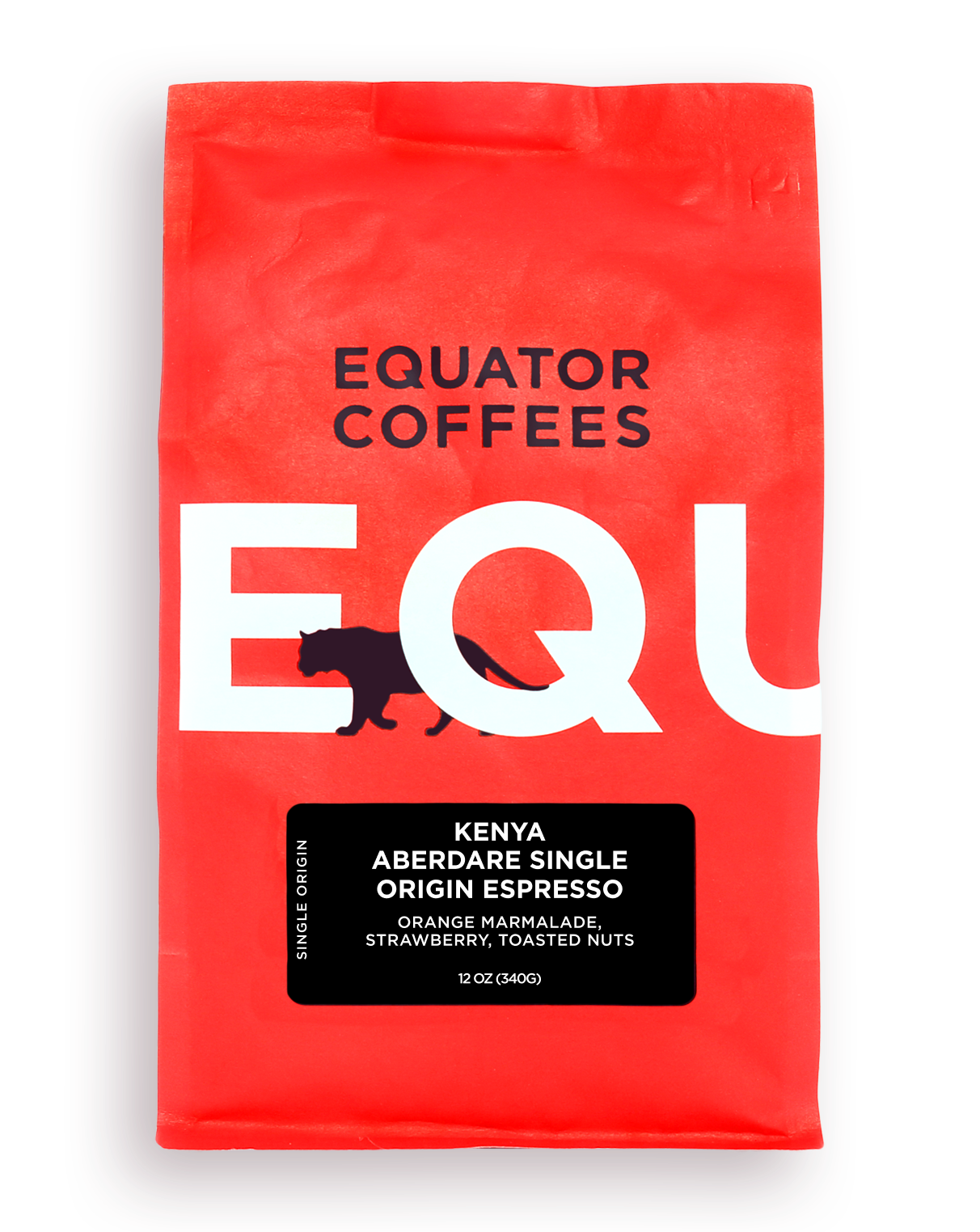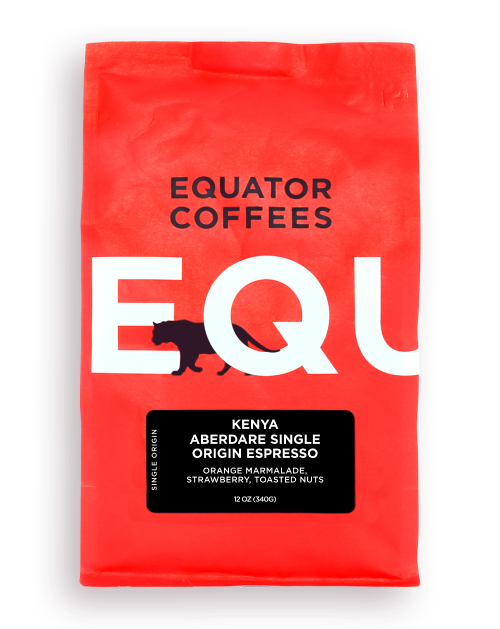 Kenya Aberdare Single Origin Espresso
Orange Marmalade, Strawberry, Toasted Nuts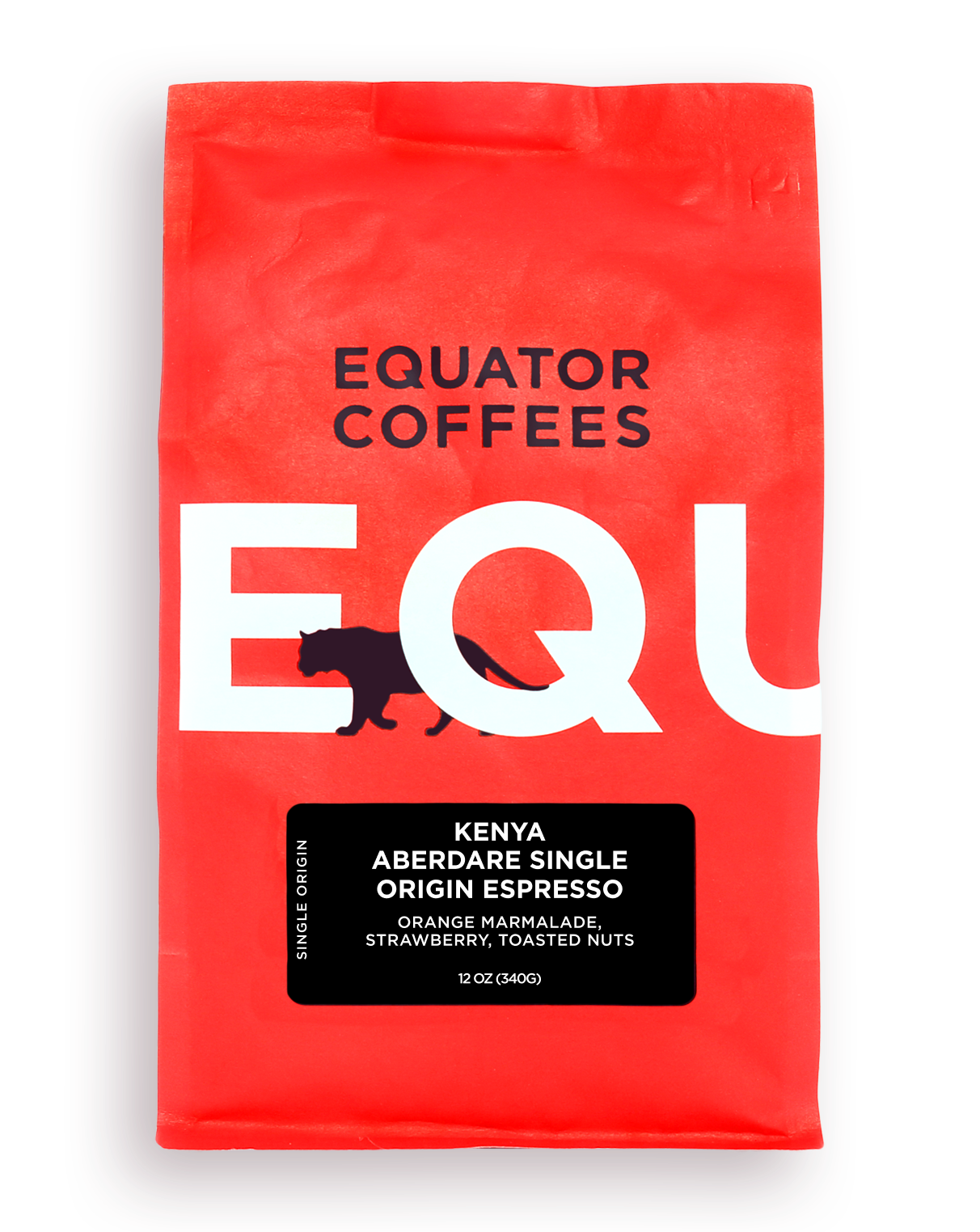 Kenya Aberdare Single Origin Espresso
$17.50
Origin
Producer: Multiple Producers
Aberdare Range & Mt. Kenya
Roast Level
Light
Med Lt
Med
Med Drk
Dark
Tastes Like
Juicy and sweet with flavors of orange marmalade, strawberry, and toasted nuts.
Citrus, Berry, Nutty
Altitude
5,250-5,900 feet
Variety
SL28, SL 34, Ruiru 11
Processing
Washed
The Story
In the past when we have featured a single-origin Kenya coffee as espresso we have received overwhelmingly positive feedback. Based on the enthusiasm from customers and baristas alike, we selected this lot of Kenya for our single-origin espresso program. This coffee is a blend of lots grown on the gentle slopes of the Aberdare mountain range, as well as the slopes of Mt. Kenya, both of which are widely considered to produce some of Kenya's highest quality coffees.
Kenya's unique combination of climate, varieties, soil, and meticulous processing culminate into coffee that many professionals consider to be amongst the most vibrant and complex in the world. Coffee producers in Kenya often own small parcels of land, averaging less than a half-acre in size. Groups of these smallholder producers are organized into small, craft-oriented cooperatives that process coffee at centrally located washing stations. With processing facilities always located within walking distance producers can deliver their harvest quickly and preserve the coffee's amazing quality. Each day's harvest is processed separately into small lots that are sold individually at auction in the capital city of Nairobi. This coffee is a blend of several such lots.
Read More