New Arrival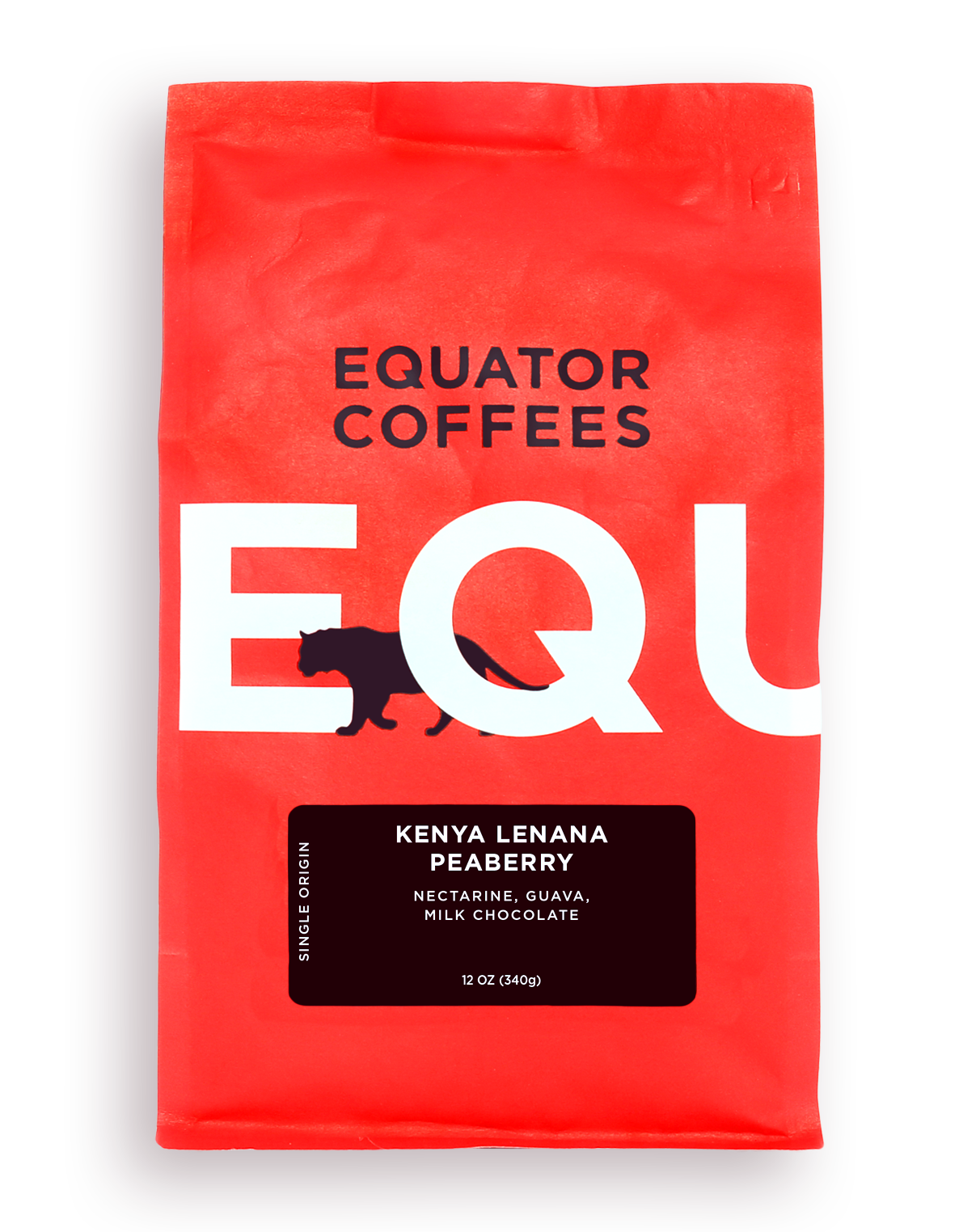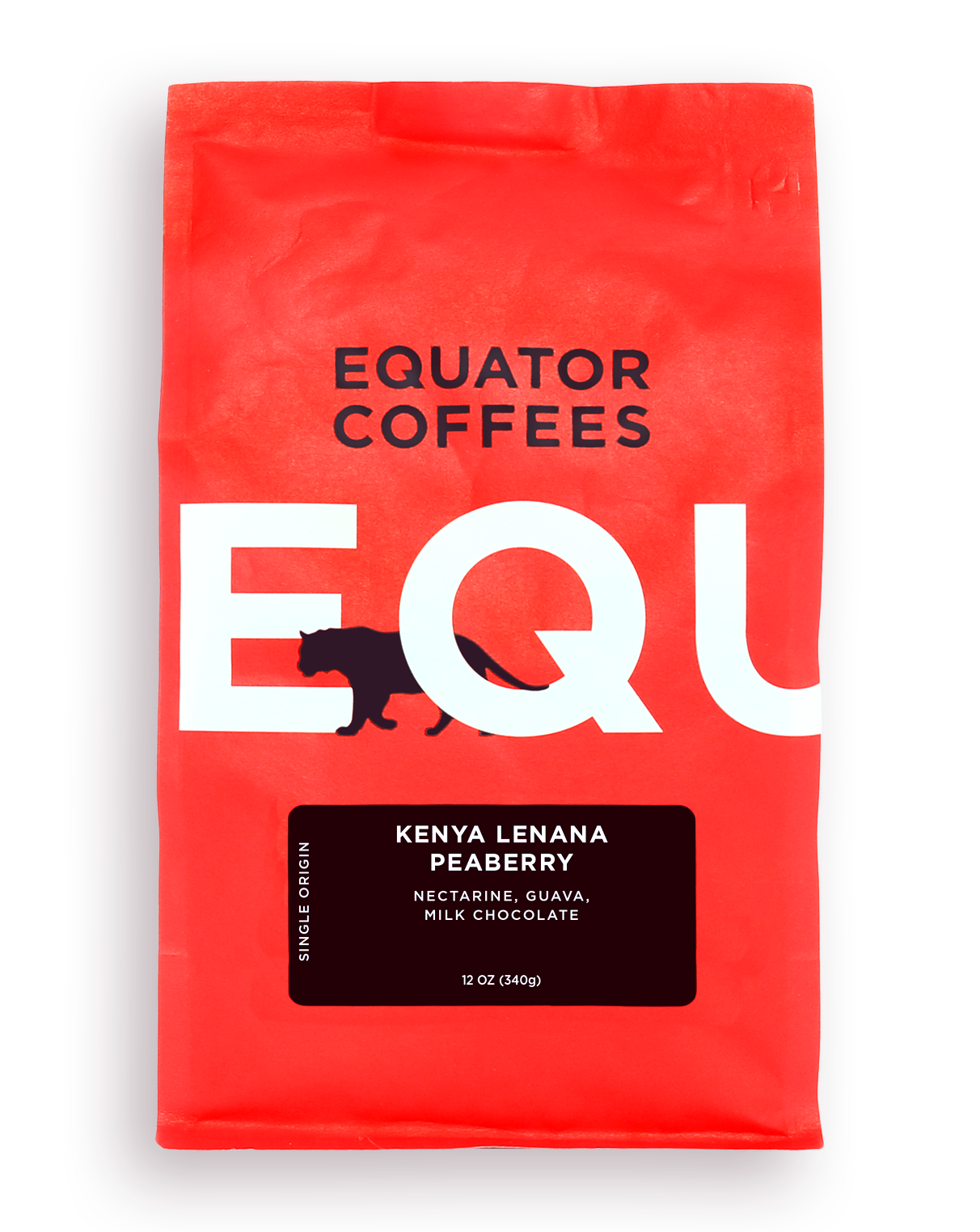 Kenya Lenana Peaberry
Nectarine, Guava, Milk Chocolate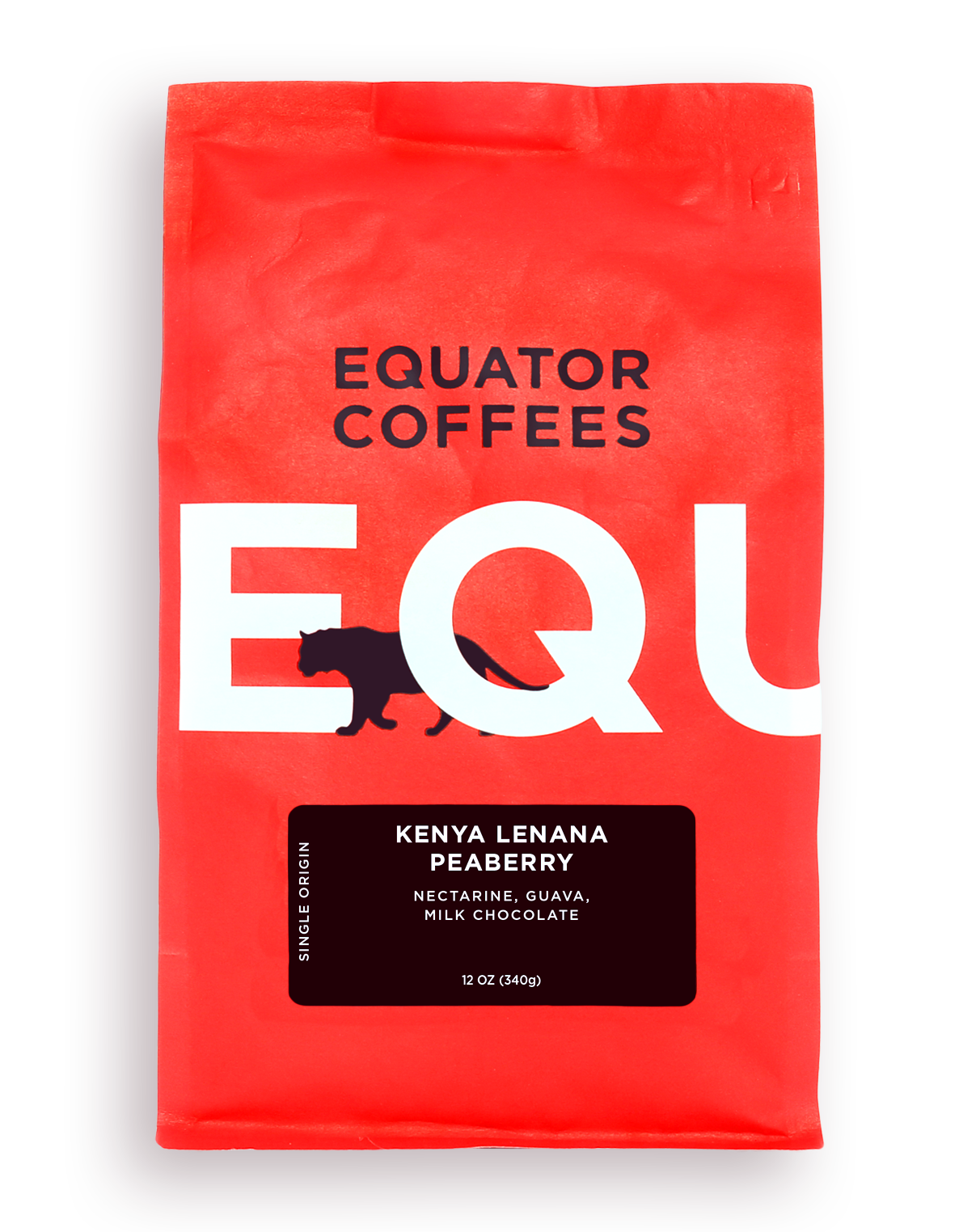 Kenya Lenana Peaberry
$18.00
Origin
Producer: Barichu, Rugi, Baragwi, and Aguthi Farmers Coop Societies
Nyeri, Kirinyaga
Roast Level
Light
Med Lt
Med
Med Drk
Dark
Tastes Like
Buttery, with flavors of nectarine, guava, and milk chocolate.
Altitude
5,600 – 7500 feet
Variety
SL28, SL34, Ruiru 11, Batian
Processing
Washed
The Story
Kenya Lenana is a coffee that Equator has been sourcing for many years. This lot combines peaberry coffees grown by smallholder farmers in the Nyeri and Kirinyaga regions on the slopes of Mt. Kenya. Point Lenana is one of Mt. Kenya's highest peaks and is the inspiration behind this coffee's name. 
Peaberries are the result of a natural mutation where only one seed develops inside the coffee cherry. Normally, two seeds develop with flattened sides facing each other, but when only one seed develops, there's nothing to flatten it which gives peaberries their peculiar round shape. Because of their unusual shape, peaberries react to heat differently when roasted which can be problematic for coffee roasters. As a result, they're often sorted out during processing and sold separately so a more uniform roast can be achieved.
Producers deliver freshly harvested cherries to local cooperatively managed wet mills where they are graded and processed. With ideal growing conditions, high quality varieties and well-executed processing methods, it's no coincidence some of the world's best coffee comes from Kenya. After processing, registered buyers taste samples weekly and then compete at auction where the best tasting coffees are rewarded. Kenya is one of the few coffee producing countries that utilizes this unique and effective system for compensating high quality lots. Our partners at Taylor Winch Coffee in Nairobi choose specific lots and blend them together in order to achieve a particular flavor profile of dark berries with a vibrant acidity for this Lenana type.
Read More