New Arrival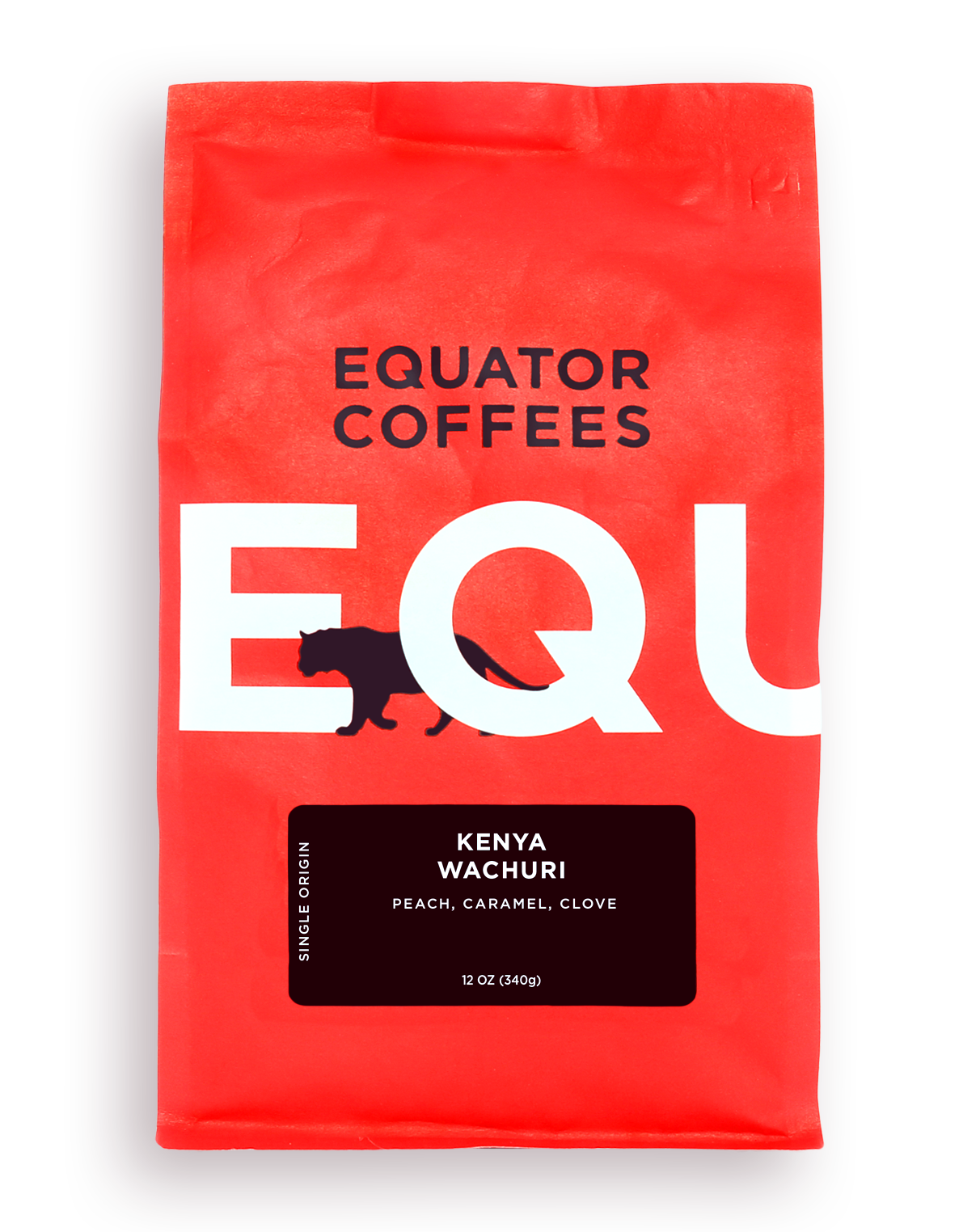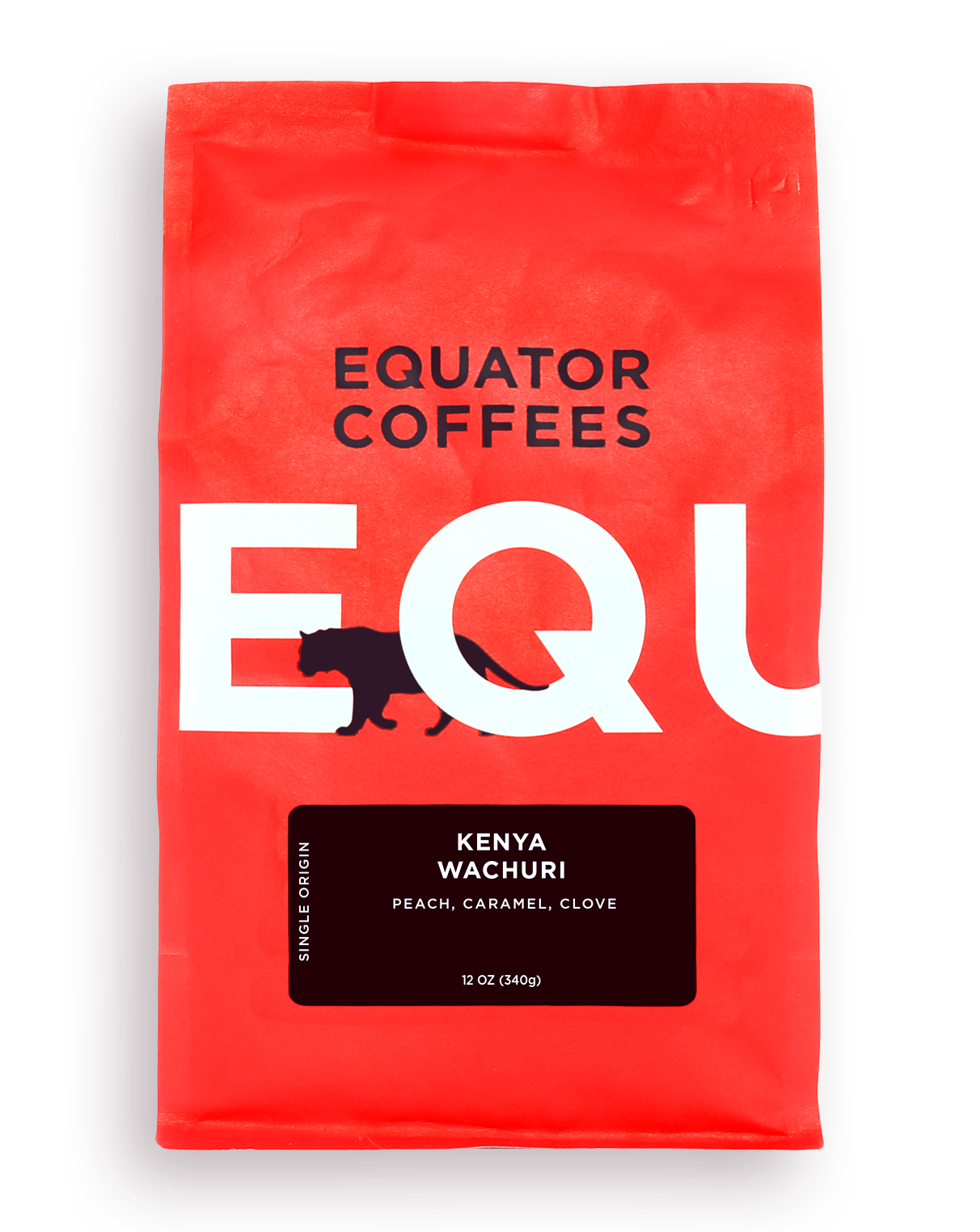 Kenya Wachuri
Peach, Caramel, Clove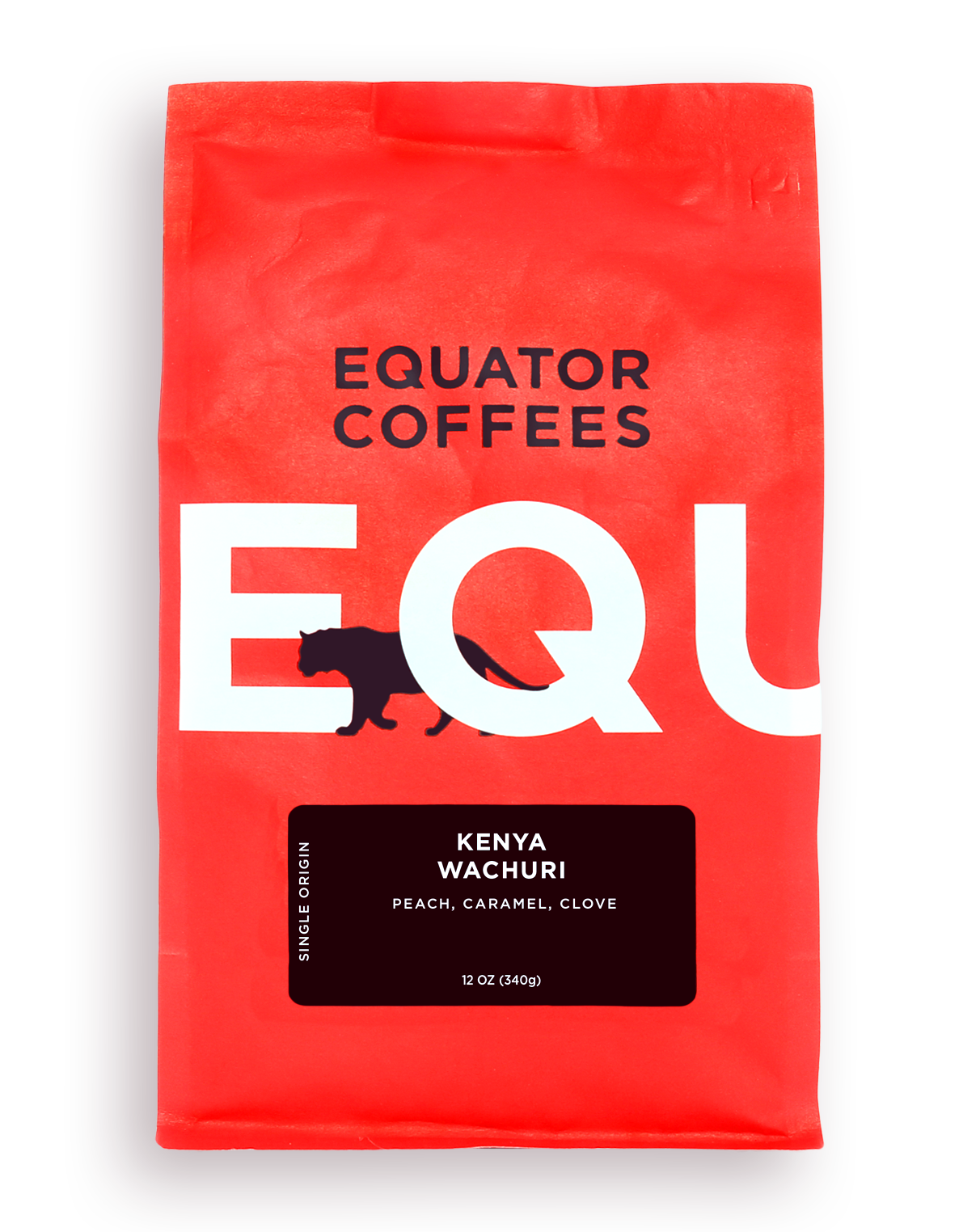 Origin
Producer: Wachuri Farmers Society
Nyeri County
Roast Level
Light
Med Lt
Med
Med Drk
Dark
Tastes Like
Deeply sweet and spicy with flavors of peach, caramel, clove, and cinnamon.
Altitude
5,400-5,550 feet
Variety
SL28, Ruiru 11, Batian
Processing
Washed
The Story
The Wachuri washing station is located in Nyeri County, Kenya, lying between the Western slopes of Mt. Kenya and the Eastern base of the Aberdare mountain range, which forms part of the Eastern end of the Great Rift Valley. Nyeri is one of the premier producing regions in Kenya and yields some of the world's most dynamic and complex coffees. This lot's deep sweetness and intense flavors are an ideal example of why this area is so highly regarded amongst coffee professionals.

Built in 1967, the Wachuri Washing station was originally operated by the Tetu Coffee Cooperative. In 2000, Wachuri split from the Tetu Cooperative, becoming independent and assuming responsibility for processing the coffee of the group's 937 members. Nyeri County's moderate climate and rich volcanic soil, coupled with the hard work and expertise of Wachuri's farmers and station workers, culminate in this vibrant and unique coffee that is perfect for the fall and winter months.
Read More