New Arrival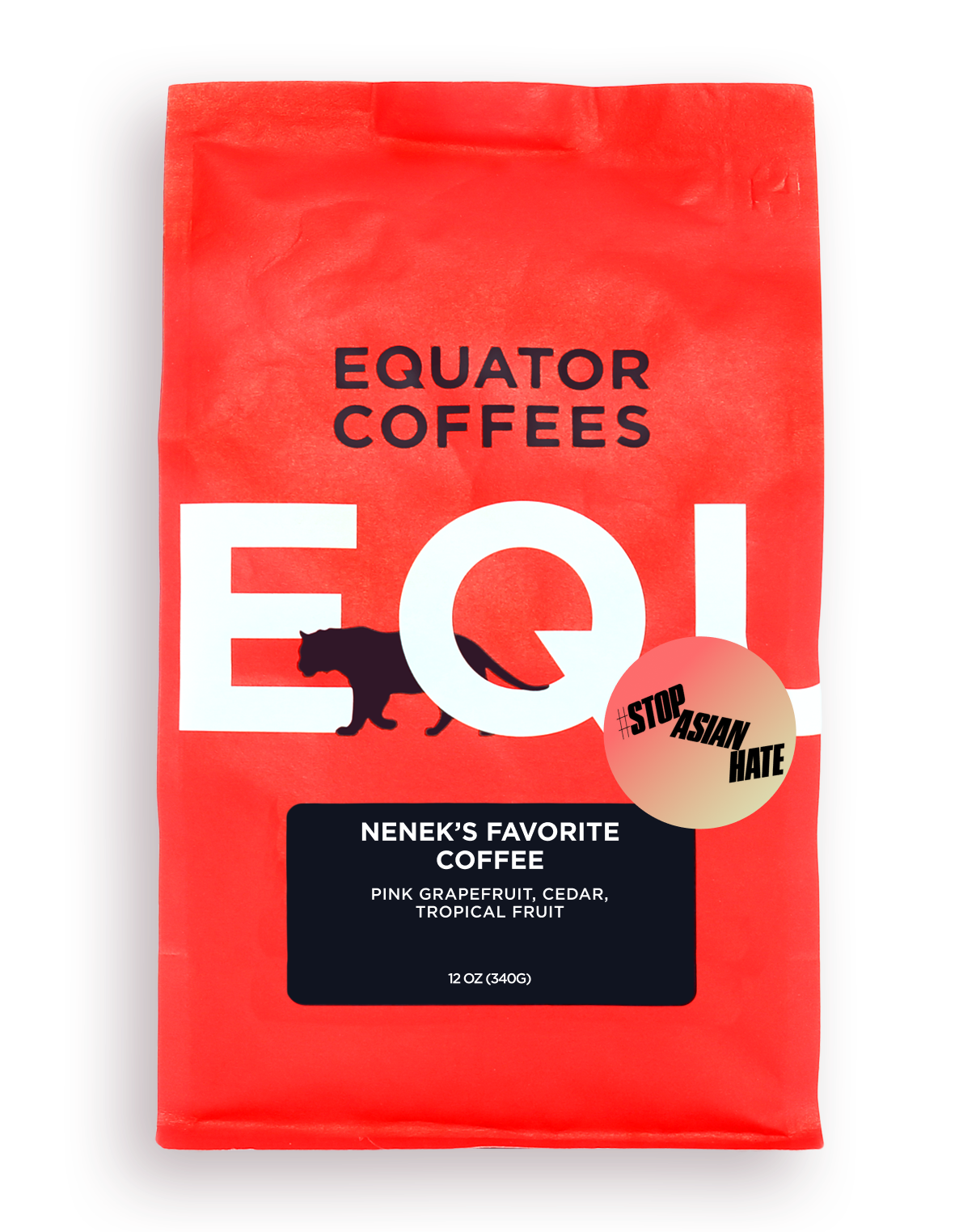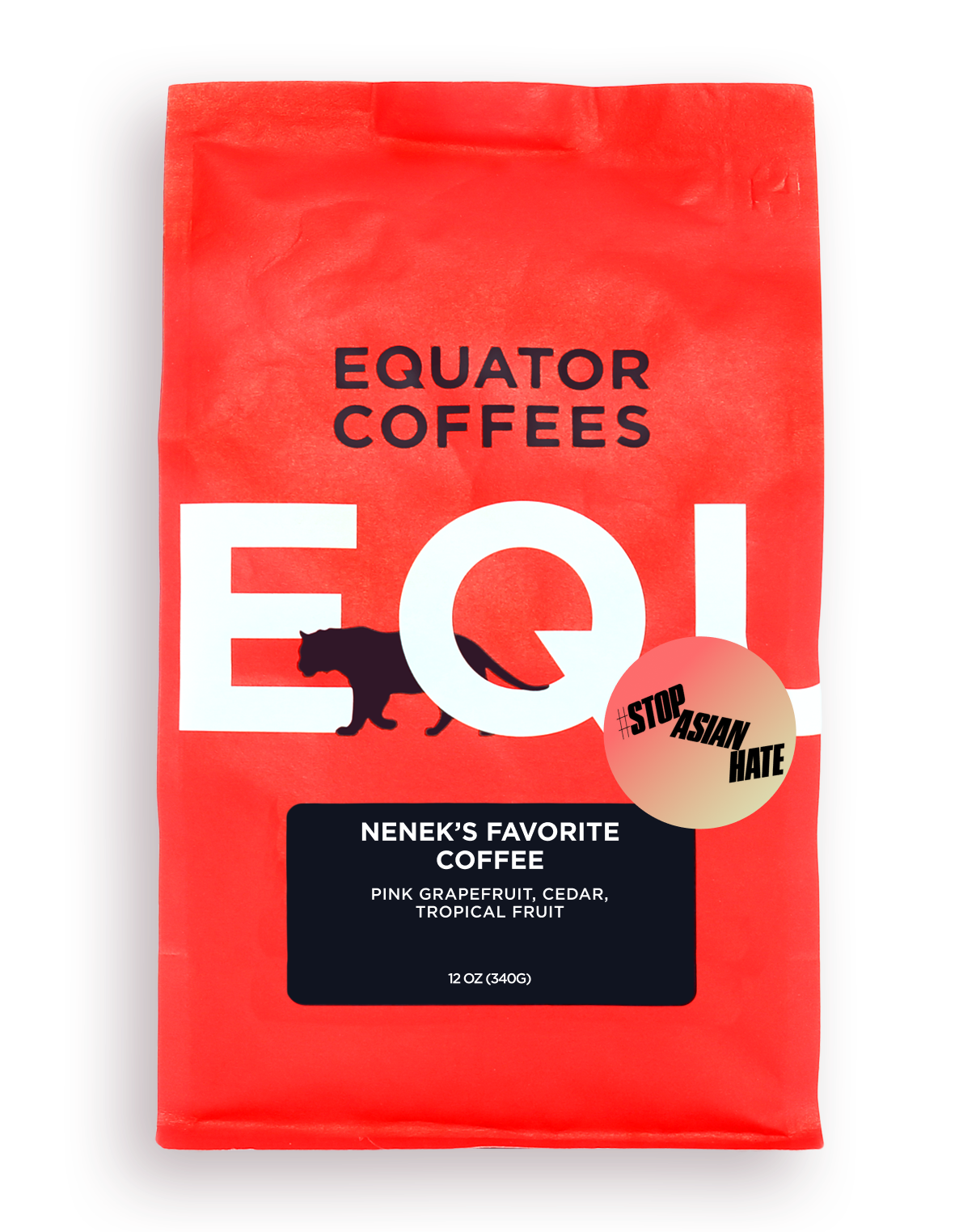 Nenek's Favorite Coffee
Pink Grapefruit, Cedar, Tropical Fruit
$2 from every bag sold will be donated to the AAPI Community Fund to help #stopasianhate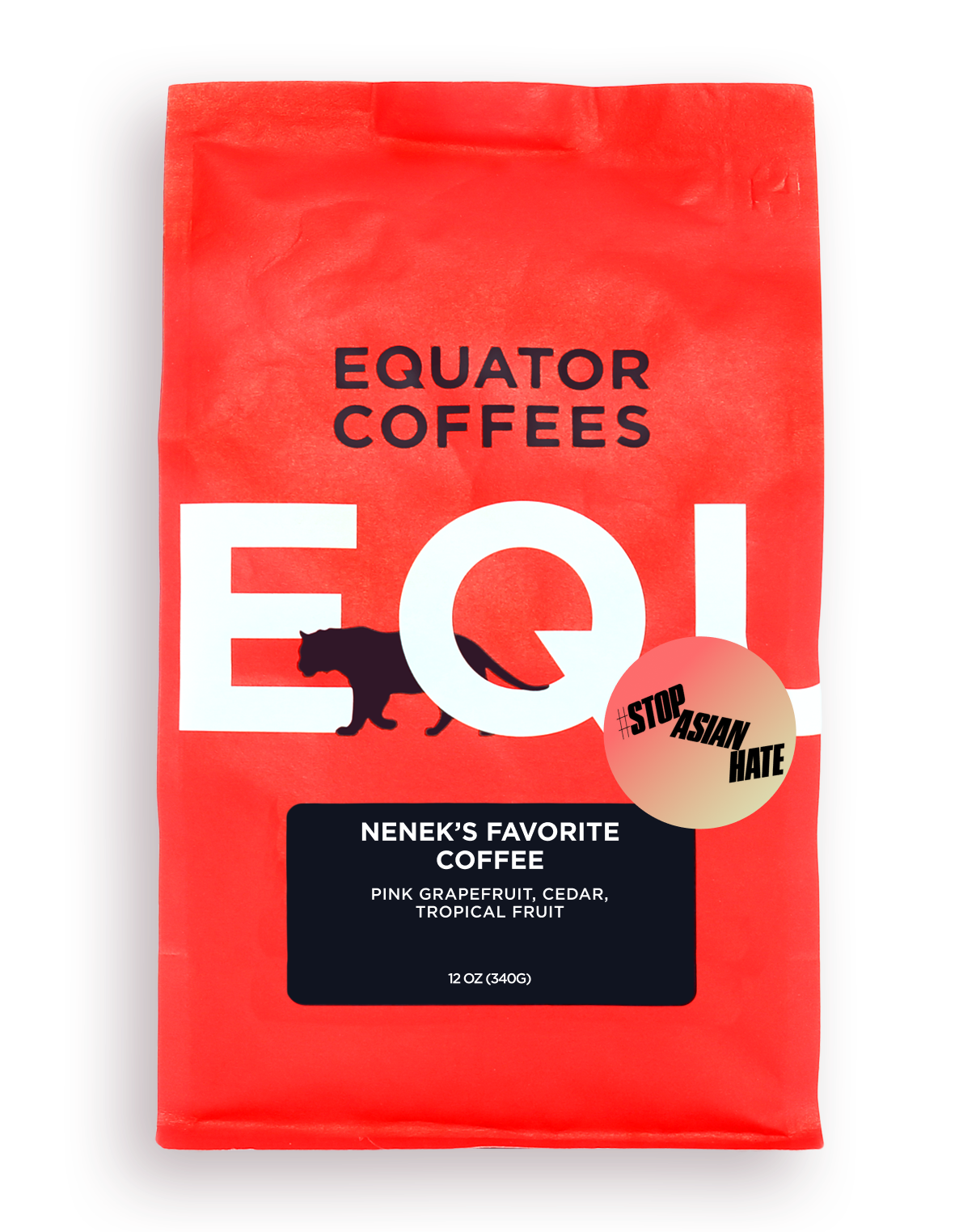 Nenek's Favorite Coffee
$18.00
Origin
Producer: Pak Echwan, Smallholder Farmers
Multiple Origins
Roast Level
Light Roast
Light
Med Lt
Med
Med Drk
Dark
Tastes Like
Unique and complex with flavors of pink grapefruit, cedar, and tropical fruit.
Citrusy, Berries, Spicy
Altitude
3600 - 4920 feet
Variety
Multiple Varieties
Processing
Wet-Hulled, Natural
The Story
In 1995, we started Equator out of the belief that we could make people's lives better through coffee.
With the recent rise in violence against the Asian community, we've been asking ourselves how we can help create a better world for our friends and neighbors. That's why we are proud to introduce our latest blend, Nenek's Favorite Coffee, from Indonesia.
$2 from every sale of this coffee will be donated to the AAPI Community Fund.
Together we can build a strong and safe community for everyone.
ABOUT NENEK's FAVORITE COFFEE
This blend features two distinctly different coffees from Indonesia. The first is from Sumatra and was processed using the island's traditional wet-hull method, which is vastly different from other commonly used processing styles. A thin papery substance called parchment surrounds all coffee seeds, and the process of removing this layer is called hulling. Most coffees are hulled after drying when their moisture level reaches 10-13%. Wet-hulled coffees are hulled with much higher moisture levels between 35-50% and finish drying after the removal of this protective layer. Like many processing methods, wet-hulling was born out of necessity due to the method's ability to dry coffee quickly as a result of the parchment layer being removed. This is beneficial in Sumatra's damp climate and cloud cover which render slower drying methods impractical. Coffees from Sumatra are known for having earthy flavors and a heavy body that in large part can be attributed to the wet-hull process where the coffee is more exposed while drying. This coffee is no exception, its assertive flavors of aromatic wood and grapefruit create a unique flavor profile that is the foundation of the blend.
The second coffee comes from another island of Indonesia that has a completely different tradition of processing coffee, Java. Coffee producers in Java have historically used the washed, or wet method to process their coffee, however this lot was processed using the natural, or dry method. Variations of the natural method are now common throughout the world, though originally it was also used out of necessity in areas with arid climates. As the name suggests, dry processing requires a fraction of the fresh water needed for washed processing. After harvesting the coffee berries are left to ferment and dry whole on the seeds imparting fruit-forward flavors into the coffee. These fruity flavors paired with the heavier tones of the Sumatra create a one-of-a-kind blend that we feel celebrates coffee from Indonesia and the people that produce it.
Read More