New Arrival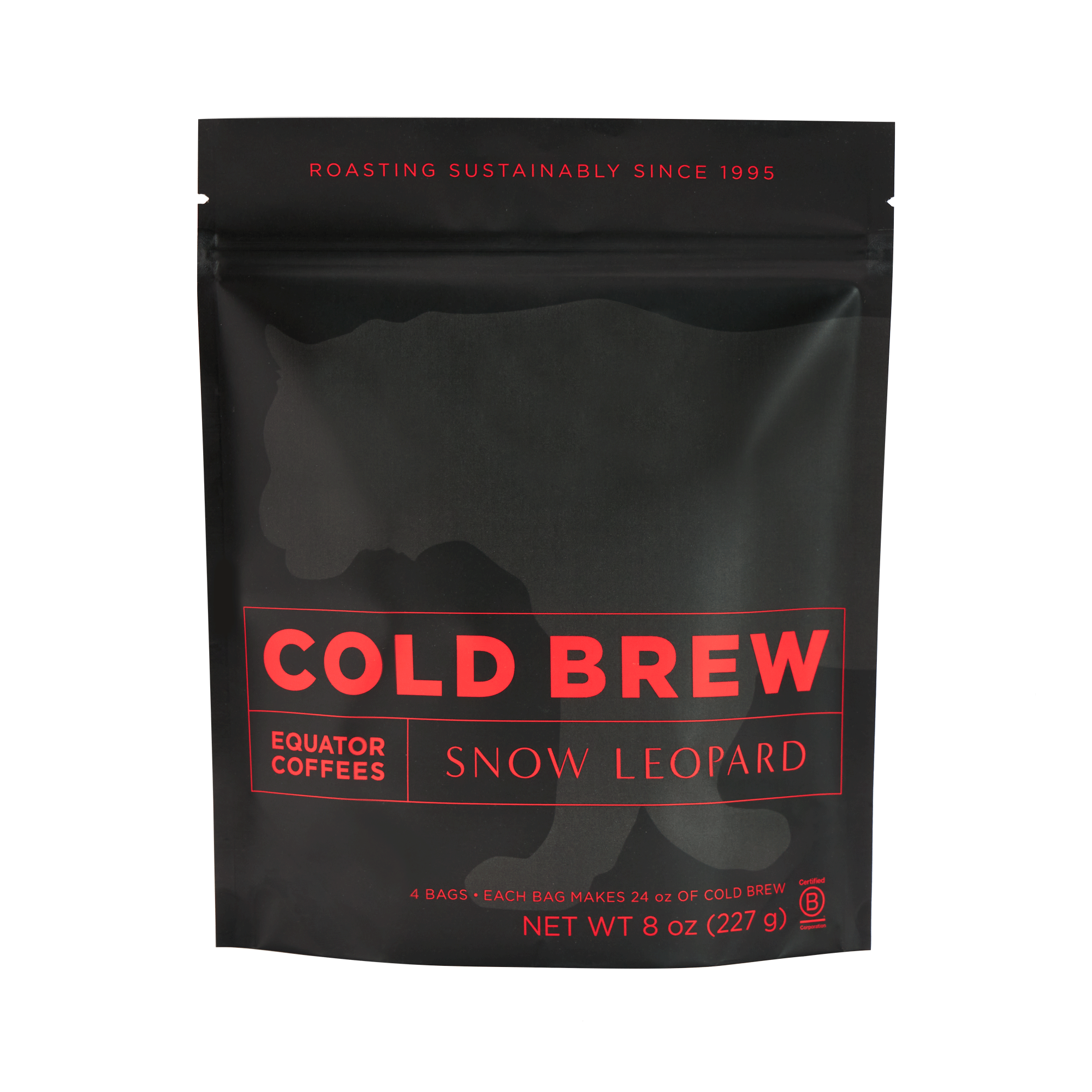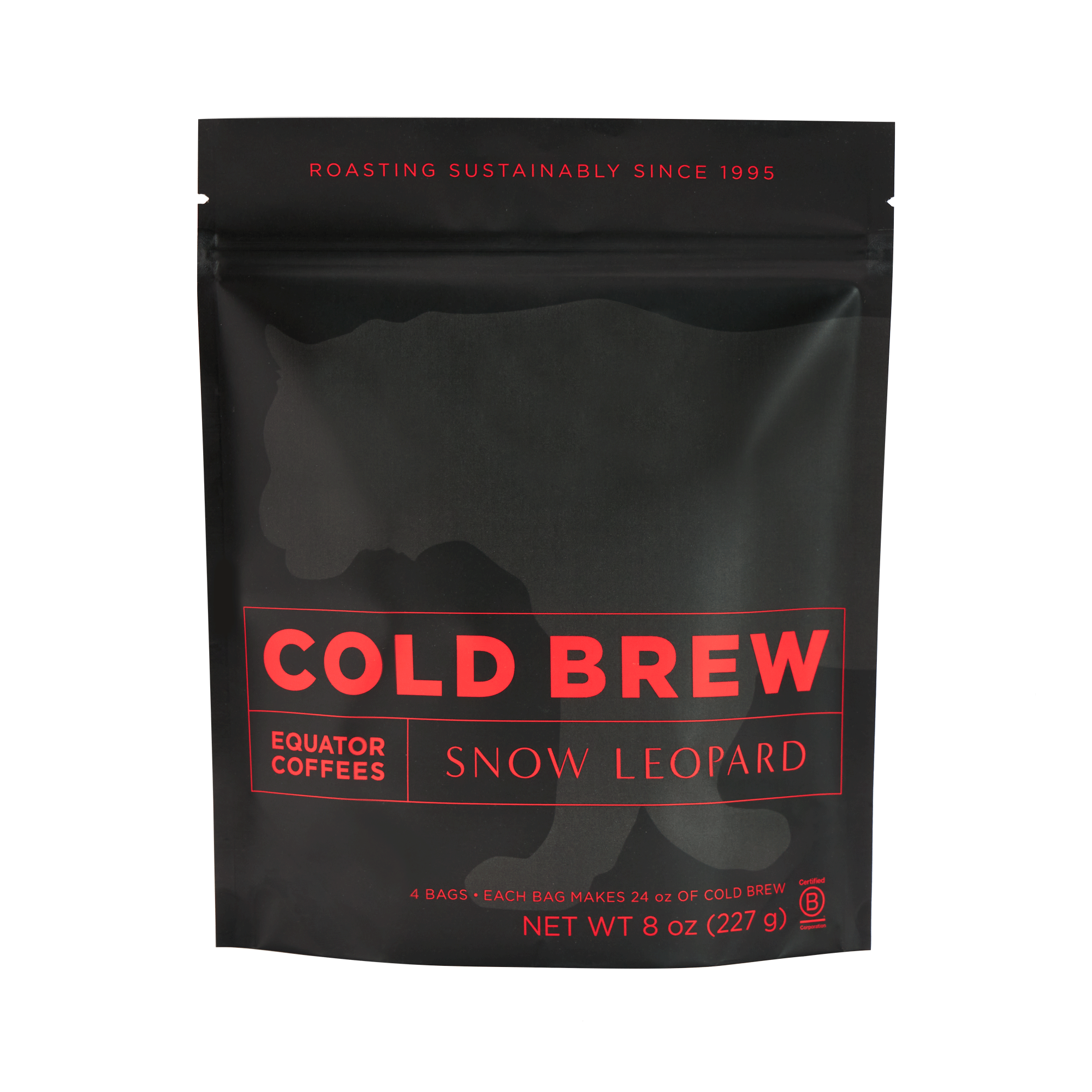 Specialty Cold Brew
Apricot, Mulling Spices, Fudge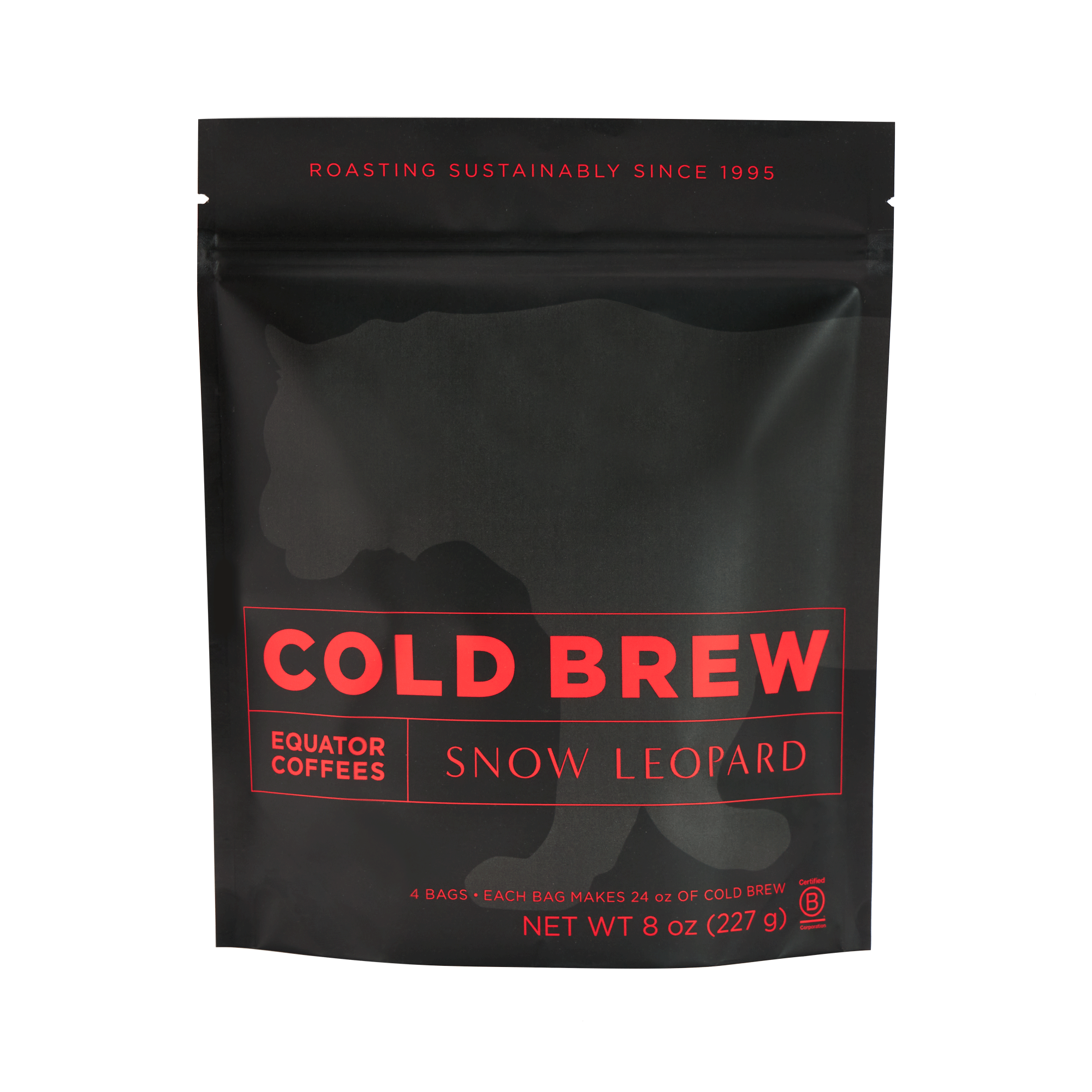 Specialty Cold Brew
$12.00
Origin
Multiple Regions
Guatemala, Ethiopia, El Salvador
Roast Level
Medium Light
Light
Med Lt
Med
Med Drk
Dark
Tastes Like
Bright and inviting with flavors of apricot, candied orange, clove, cinnamon, and fudge in the finish.
Citrusy, Spicy, Chocolatey
Altitude
Various
Variety
Various
Processing
Washed
The Story
Our Specialty Arabica Cold Brew Coffee isn't like the others. Our Snow Leopard blend delivers on its vibrant and flavorful promise. Crisp and refreshing = bursting with flavor and opportunity. All in a few simple steps. Less time spent making coffee, more time getting after it - whatever your 'it' is.

Contains 4 filter bags of ground coffee. Each filter bag makes 24 oz of cold brew.
- Directions -
1 cold brew filter bag
32 ounces of water
12-24 hours in the fridge
Remove cold brew bag
Dilute... or don't
Congrats, you are now a cold brew pro 
Read More