New Arrival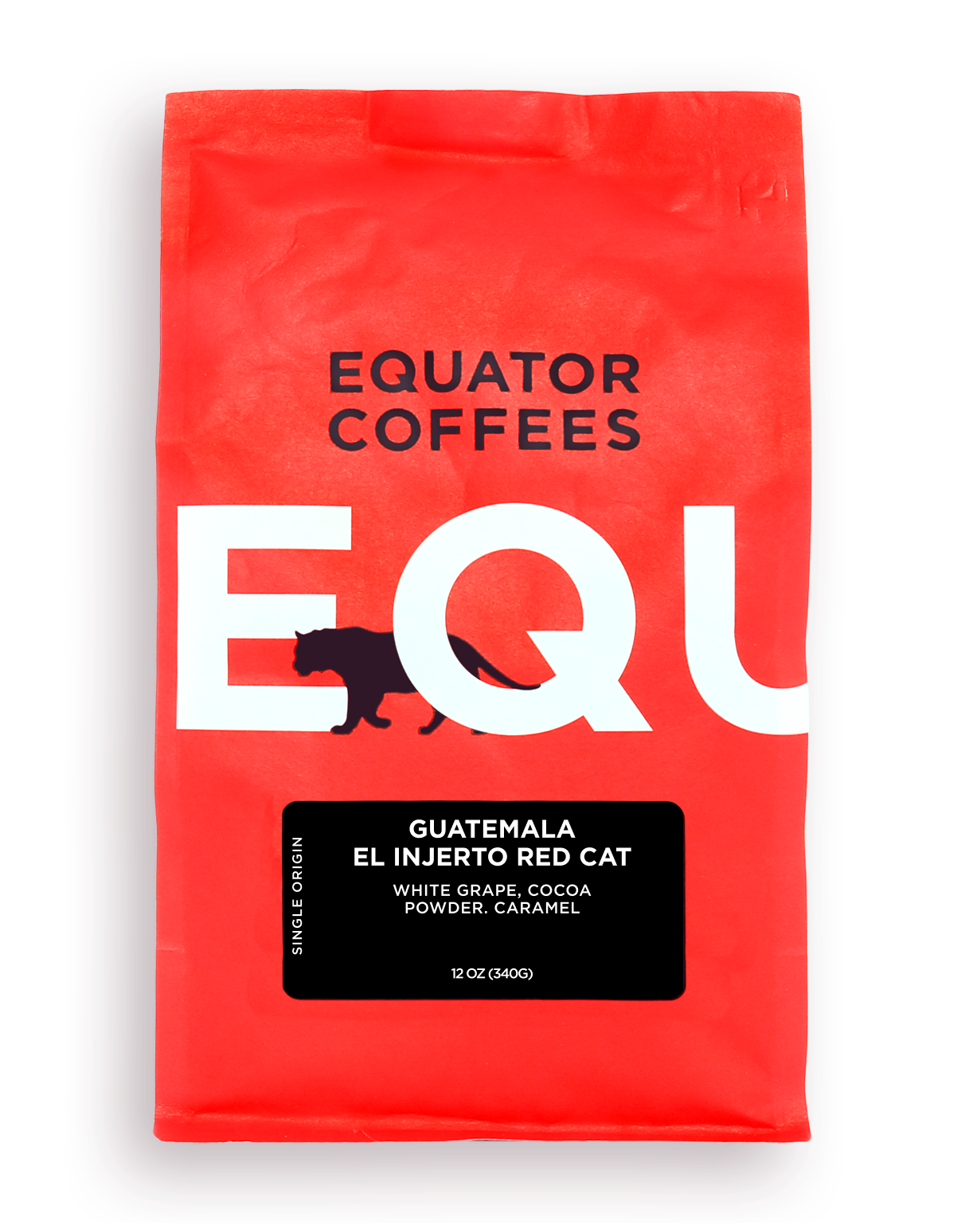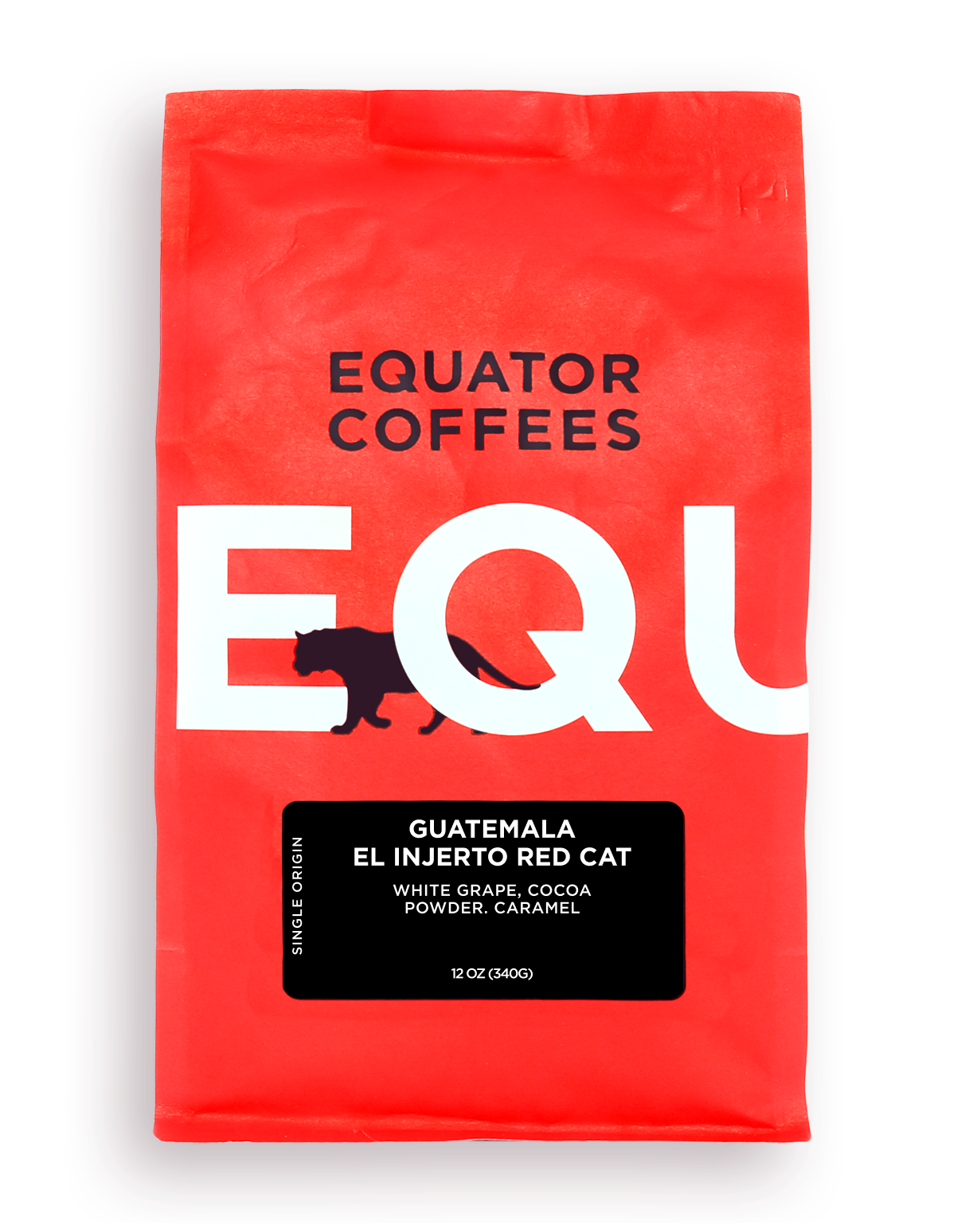 Guatemala El Injerto Red Cat
Balanced and sweet flavors of white grape, cocoa powder, and caramel with a creamy body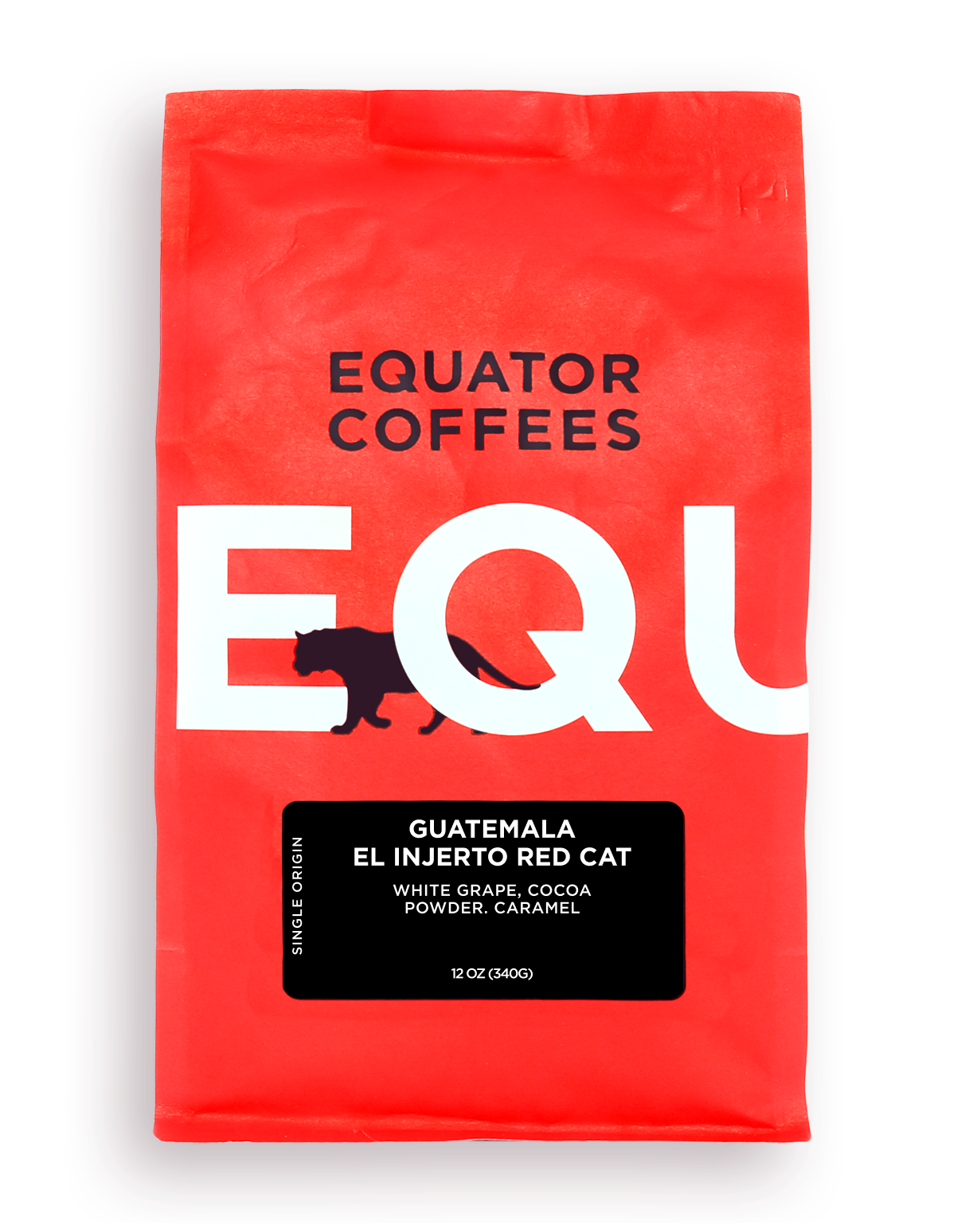 Guatemala El Injerto Red Cat
$19.50
Origin
Producer: Arturo Aguirre
Farm: El Injerto
La Libertad, Huehuetenango
Roast Level
Light
Med Lt
Med
Med Drk
Dark
Tastes Like
Balanced and sweet flavors of white grape, cocoa powder, and caramel with a creamy body
Floral, Chocolatey, Nutty
Altitude
5,300 - 6,030 feet
Variety
Red Catuai
Processing
Washed
The Story
El Injerto is one of the most celebrated coffee farms in Guatemala. It continues to be a leader in national tasting competitions, having placed in the finals of Cup of Excellence fifteen times, amassing a stunning seven first place awards!
We are happy to be continuing our partnership with El Injerto and Aguirre family. We started by offering an assortment of coffees, purchased primarily through El Injerto's annual auction. Now, for the fifth year in a row, we are offering their Red Catuaí variety coffee (Red Cat for short) purchased directly from the farm. We also have a natural processed lot of Red Catuaí which tastes nothing like this coffee. We suggest trying them both and experiencing the influence of processing on flavor.
The level of quality and consistency the coffee from El Injerto exhibits is nothing short of amazing. Coffee pickers are paid well and provided housing and recreation areas on the farm, encouraging many to return each harvest season. In exchange, El Injerto has experienced pickers who are familiar with their high standards and expectations. Unlike most farms, pickers are paid by volume and not by weight, that way the coffee cherries must be dumped out into bins where they are inspected before entering the wet mill.
Read More