New Arrival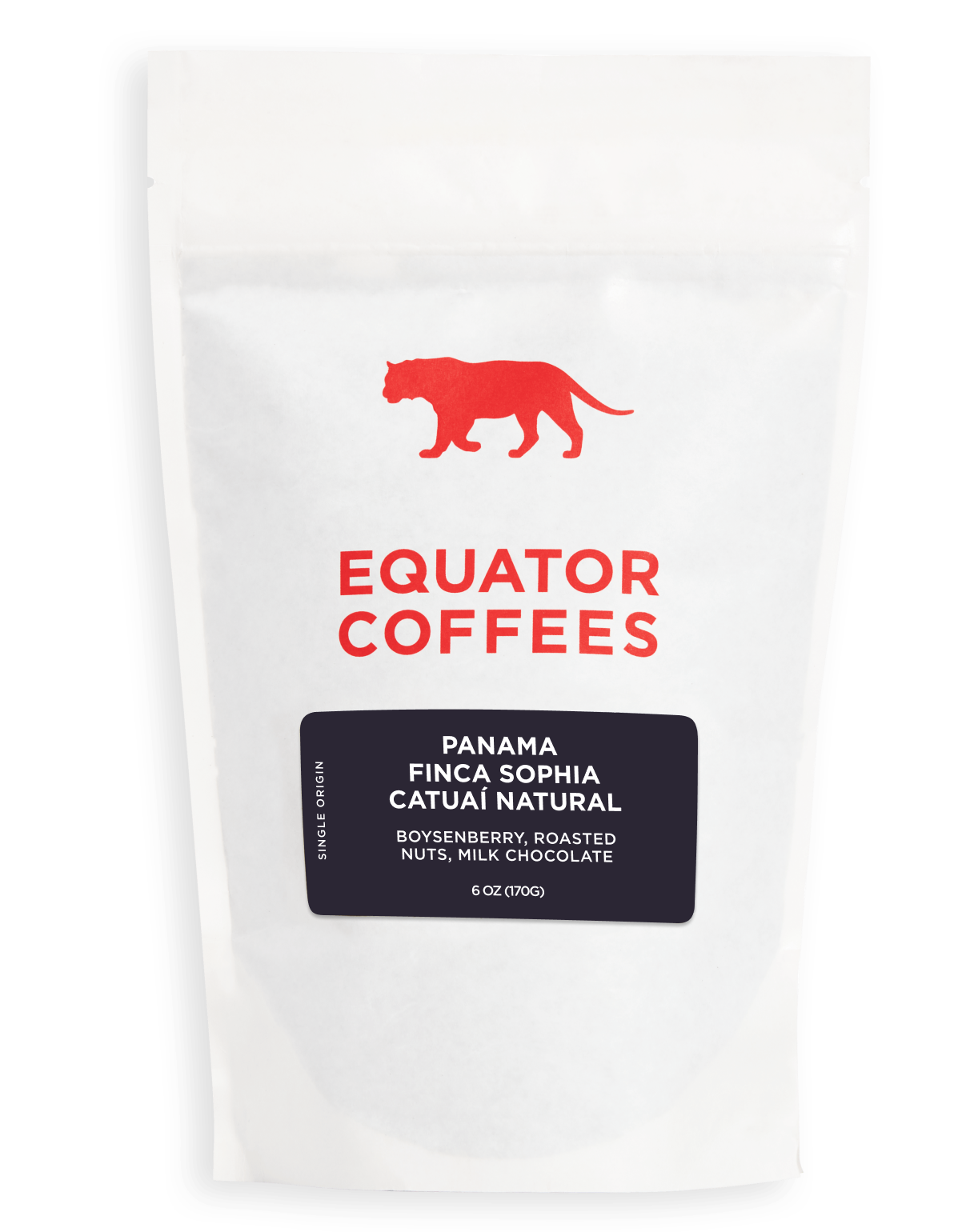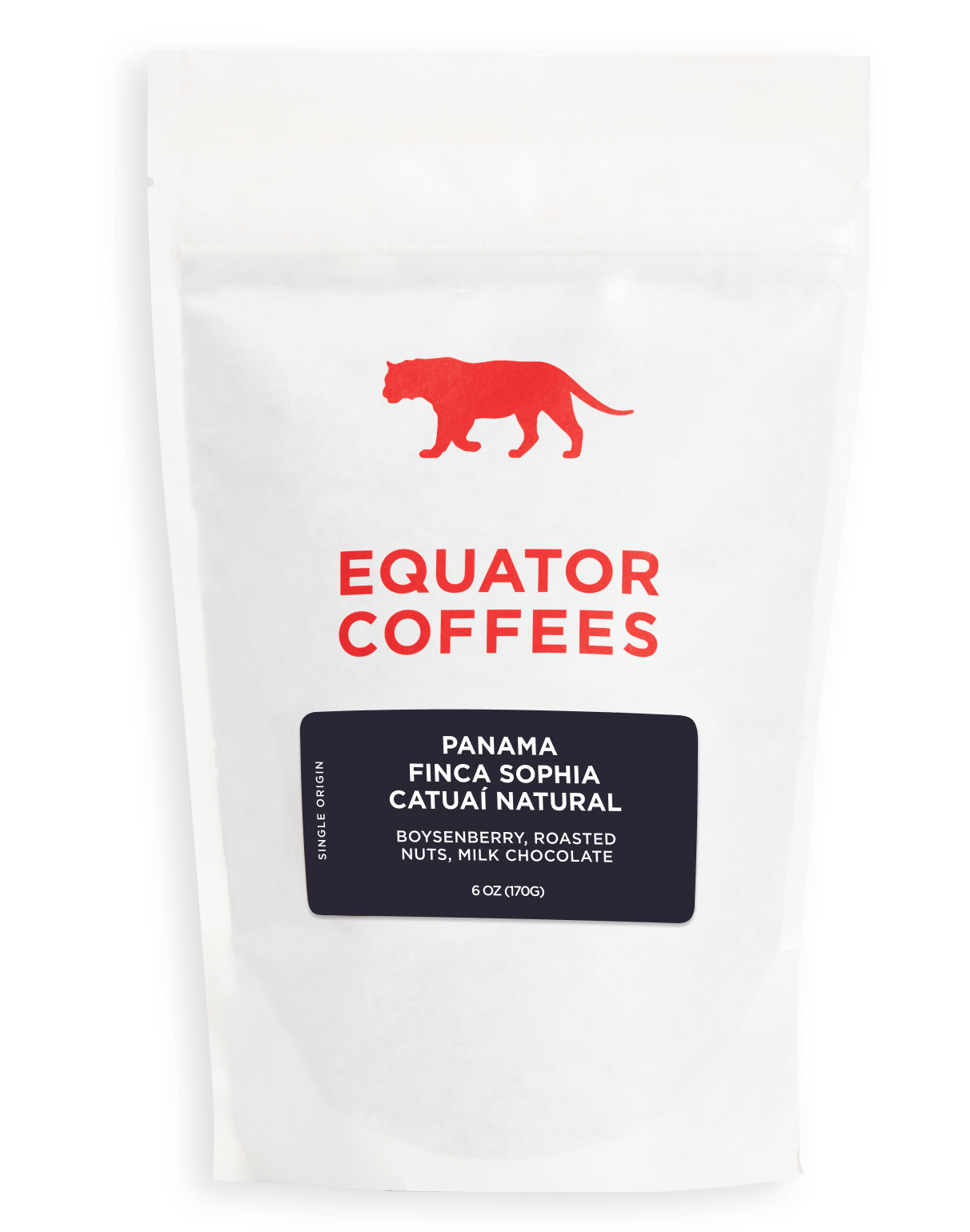 Panama Finca Sophia Catuaí Natural
Rare and extremely limited supply - fewer than 10 bags available!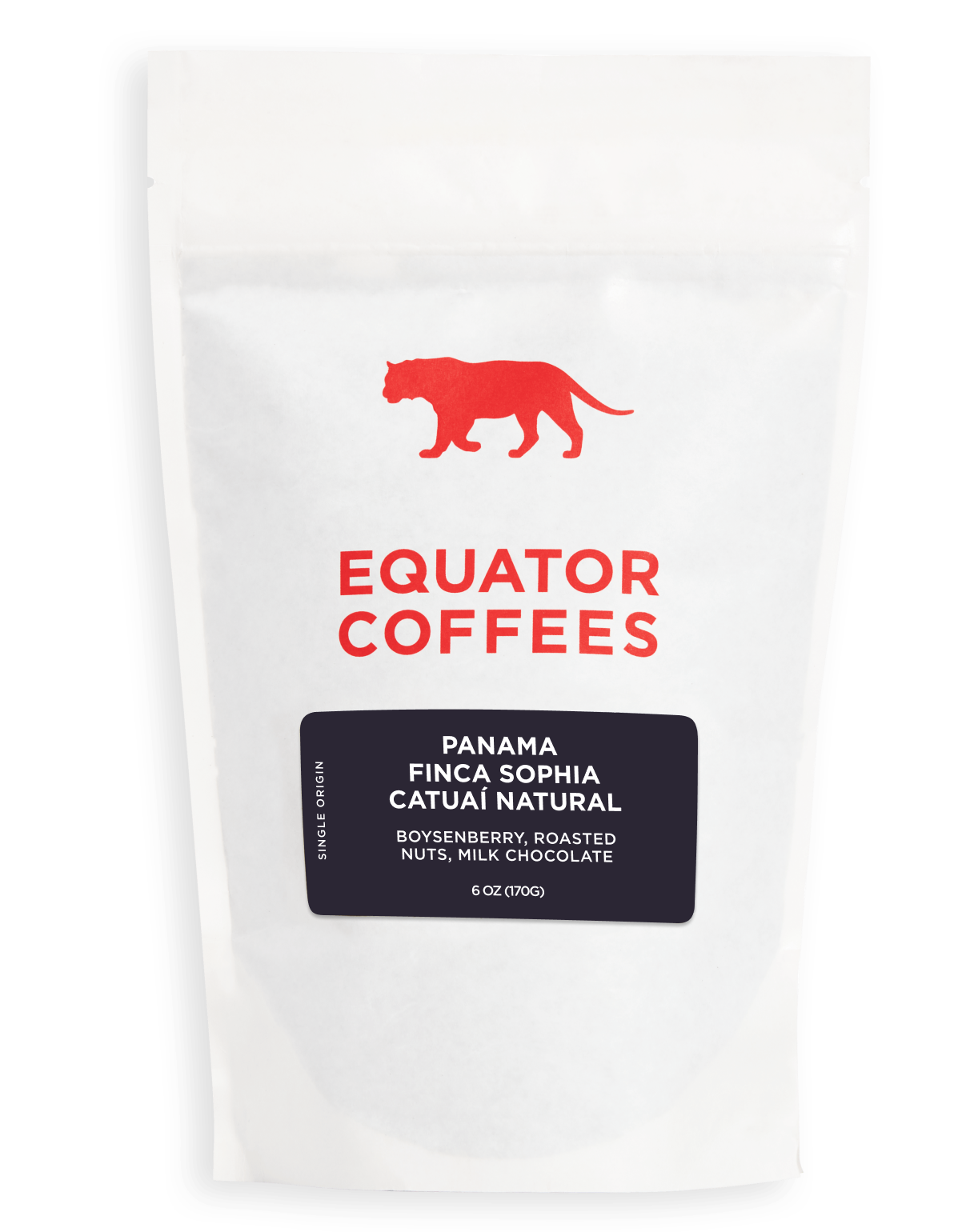 Panama Finca Sophia Catuaí Natural
$40.00
Origin
Farm: Finca Sophia
Producers: Brooke McDonnell, Helen Russell, Willem Boot, Kelley Hartmann
Nueva Suiza, Volcán, Panama
Roast Level
Light
Light
Med Lt
Med
Med Drk
Dark
Tastes Like
Sweet and fruity with flavors of boysenberry, roasted nuts, and milk chocolate
Berries, Nutty, Chocolatey
Altitude
6,250-7,000 feet
Variety
Catuaí
Processing
Natural
The Story
Finca Sophia is a coffee farm co-owned by Equator Coffees. The farm is located in the highlands of Panama at an altitude that tops 2,100 meters, making it one of the highest farms in Central America. Founded in 2008, Finca Sophia was originally planted exclusively with the rare and celebrated Gesha variety. Because of the farm's altitude, it took eight years for the trees to mature to a point of being able to produce a harvest. Some trees produced more than others, and many of the higher yielding trees had a more compact stature and denser foliage than the sparse and tall Gesha variety. It was clear that a relatively small number of the seeds planted were of the Catuaí variety, which is widely planted throughout Panama and Central America. Catuaí was developed by Instituto Agronomico (IAC) of Sao Paolo State in Campinas, Brazil, for its compact stature, which allows it to be planted at nearly double the density of other traditional coffee varieties.
Finca Sophia is considered an experimental farm and was established to test the ceiling of coffee cultivation in Panama. While higher elevations promote slow fruit maturation and high quality, it also presents a myriad of challenges for coffee producers. On Finca Sophia, cool soil temperatures slow the natural decomposition process, resulting in less nutrient rich organic matter in the soil. Limited sun exposure due to the farm's topography and the region's microclimate compound these difficulties, but farm manager Kelley Hartmann and his team are considering creative ways to increase the temperature of the soil. For the time being, they are focusing on shade management and ensuring the coffee plants get enough nutrients through fertilization. Having insight into the challenges faced on Finca Sophia gives us even more appreciation for the hard work and dedication that goes into producing this special coffee, and all the coffees that we source.
Read More