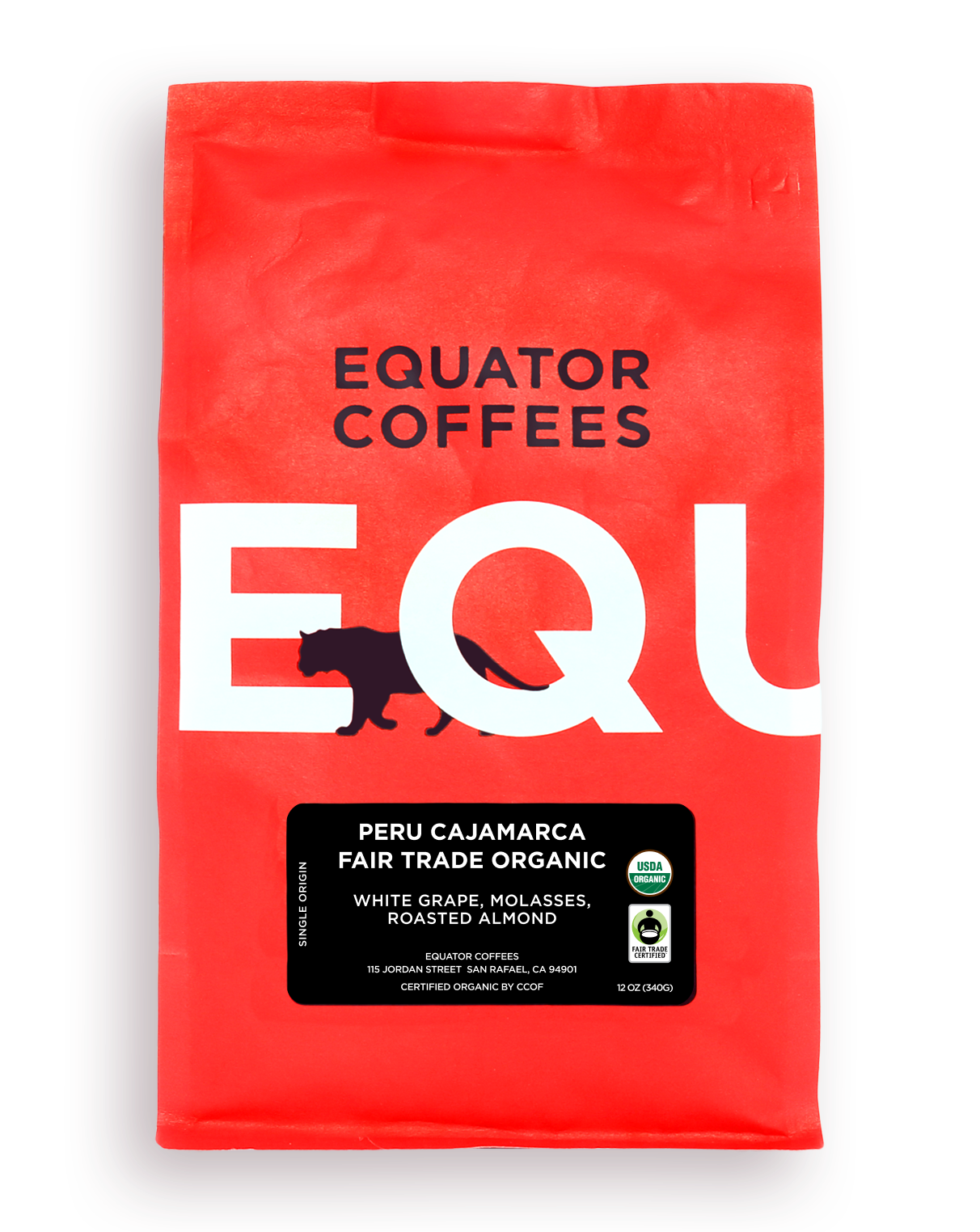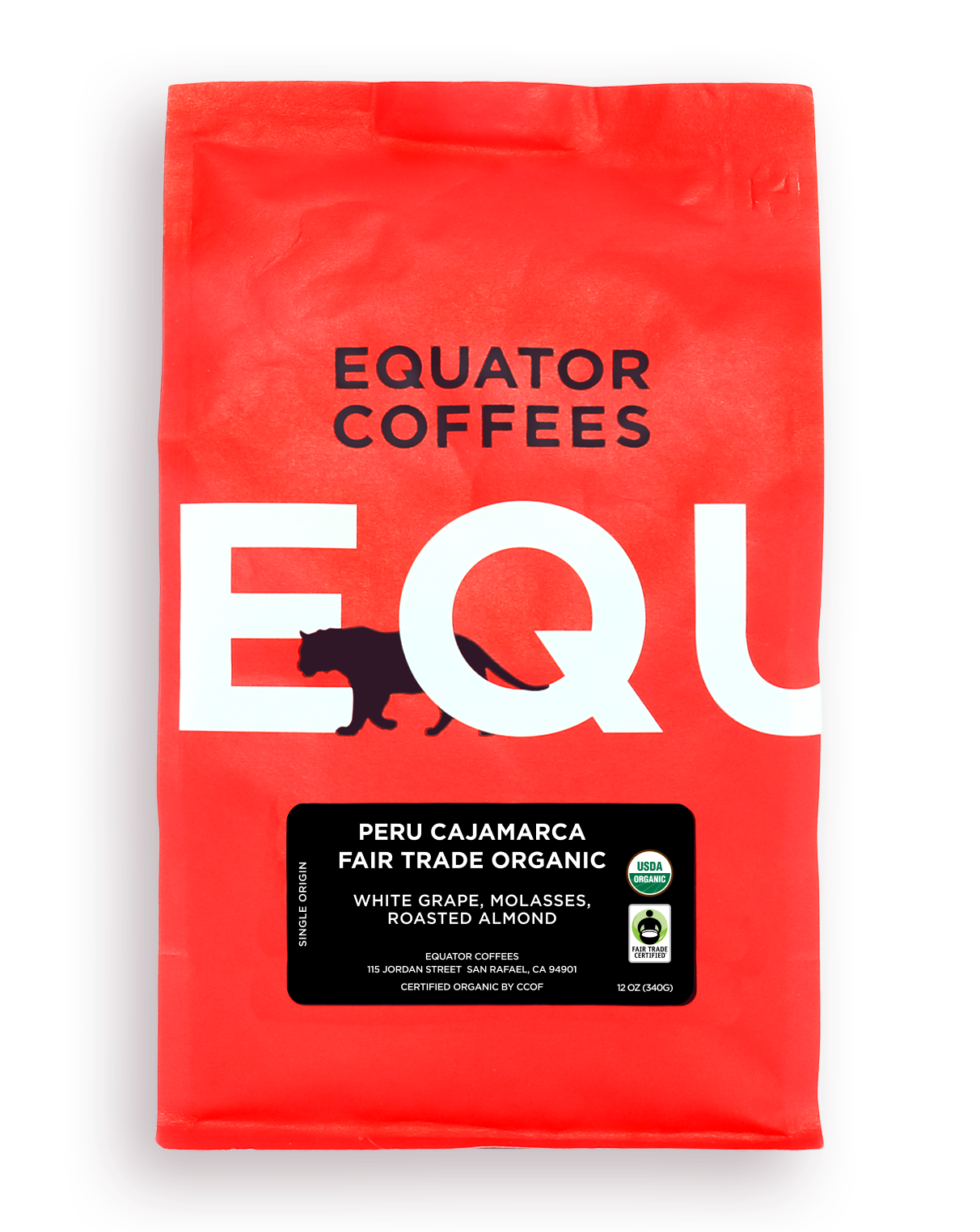 Peru Cajamarca Fair Trade Organic
White Grape, Molasses, Roasted Almond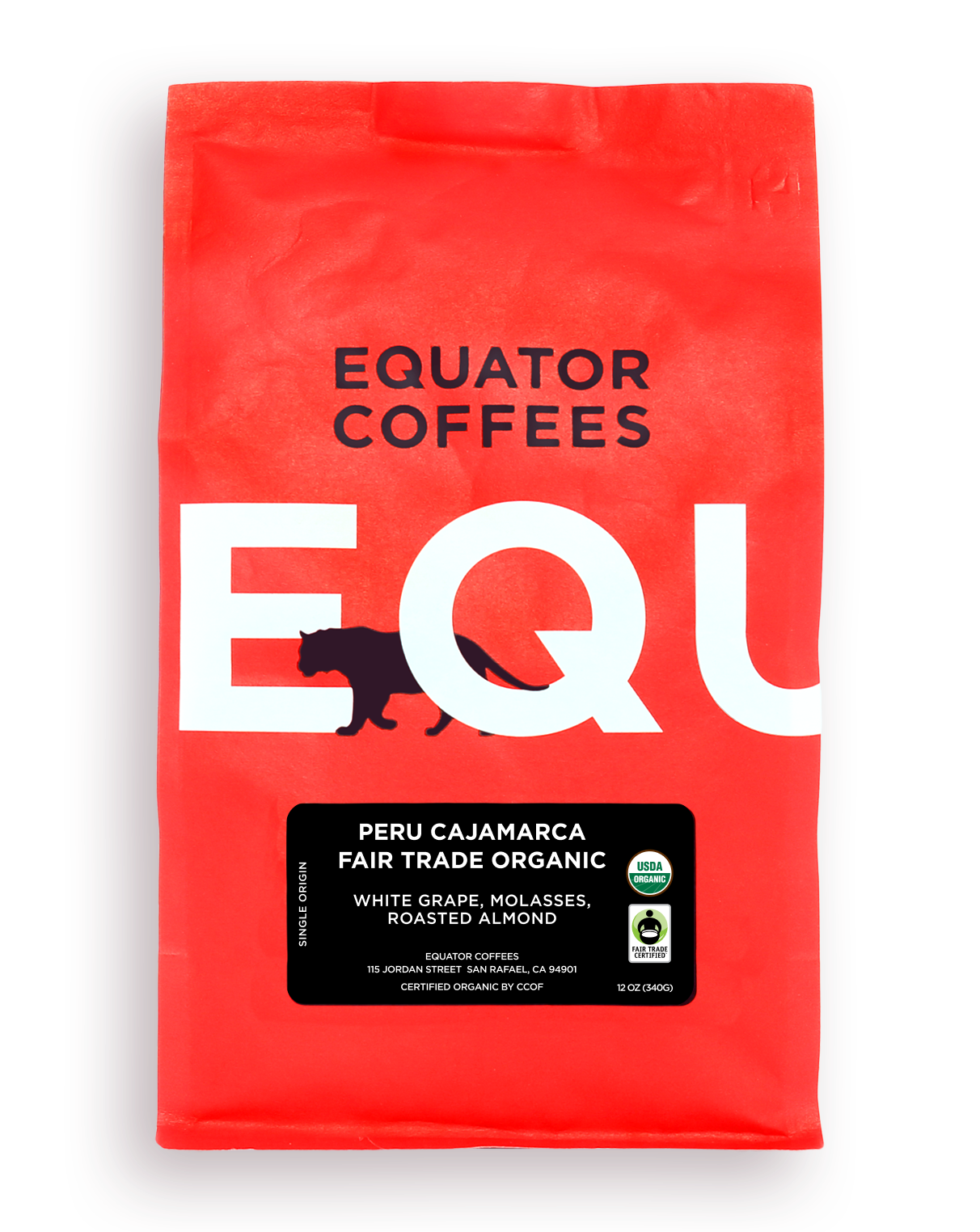 Peru Cajamarca Fair Trade Organic
$18.00
Origin
Producer: La Prosperidad de Chirinos

Cajamarca, Peru
Roast Level
Light
Med Lt
Med
Med Drk
Dark
Tastes Like
Balanced and smooth with flavors of white grape, molasses, and roasted almond.
Floral, Spicy, Nutty
Altitude
4,300-6,500 feet
Variety
Typica, Caturra, Bourbon
Processing
Washed
The Story
This year we will feature a trio of coffees from Peru's Cajamarca region that we will offer under the "Cajamarca" name. This lot comes from Chirinos, a coffee grower's cooperative located in northern Peru's San Ignacio province, within the Cajamarca growing region. Cajamarca, which extends to the Ecuador border, is situated in the Andes mountains, the longest mountain range in the world. Since being founded in 1968, Chirinos has grown from 36 to over 700 members, some of whom have been a part of the organization since its inception. The group aims to improve the quality of life of its members through education, sustainability initiatives, and food security programs, as well as the diversification of their lands.
Environmental awareness is rooted in the ethos of the Chirinos community, and much of the coffee cultivated there is organic. While better for the environment, organic production can create challenges for producers, limiting their options to combat pests and diseases and the types of fertilizer that they can use. Addressing the issue of access to organic fertilizer, the Chirinos co-op maintains a large plant that produces organic compost which is distributed amongst its members.
Read More