New Arrival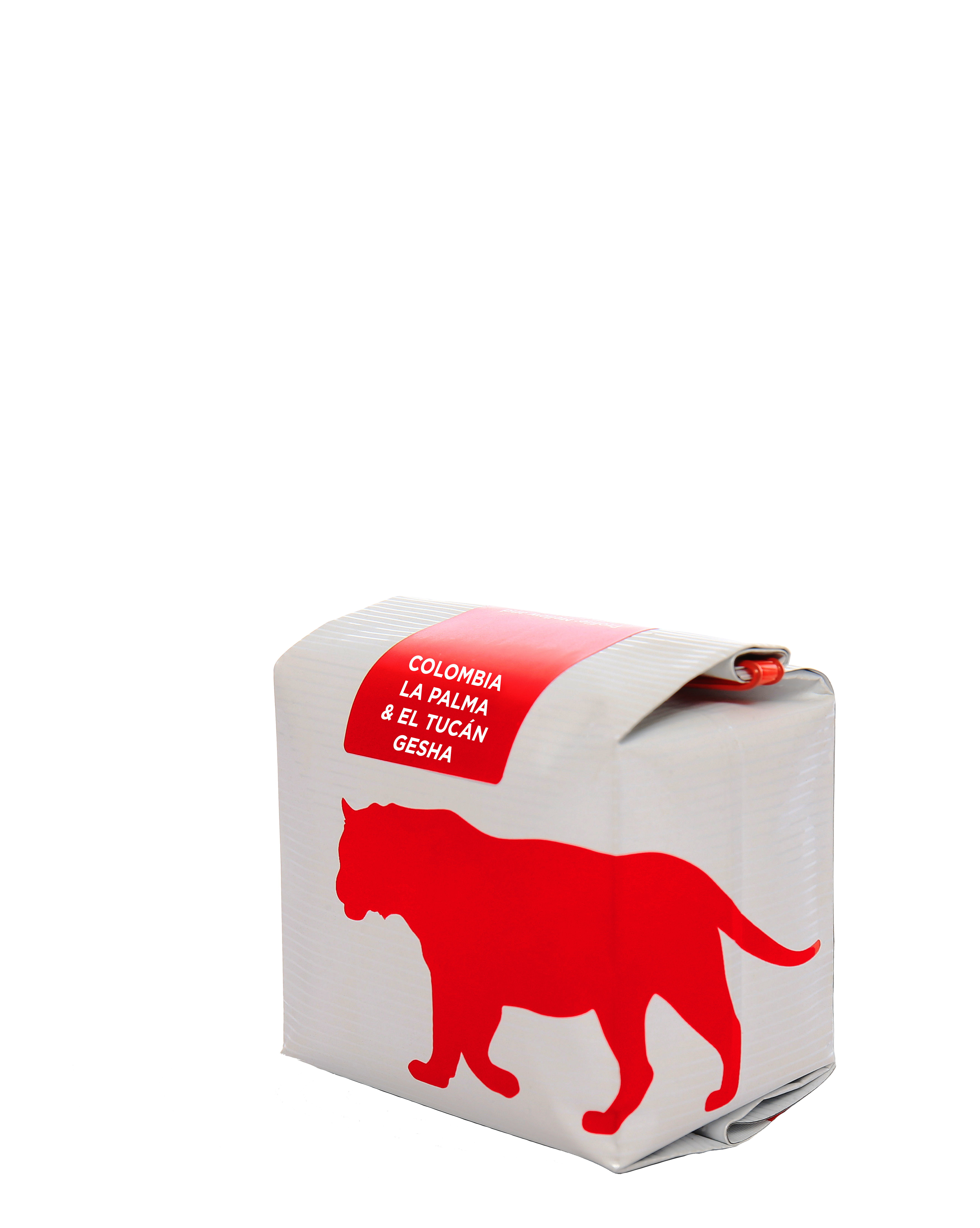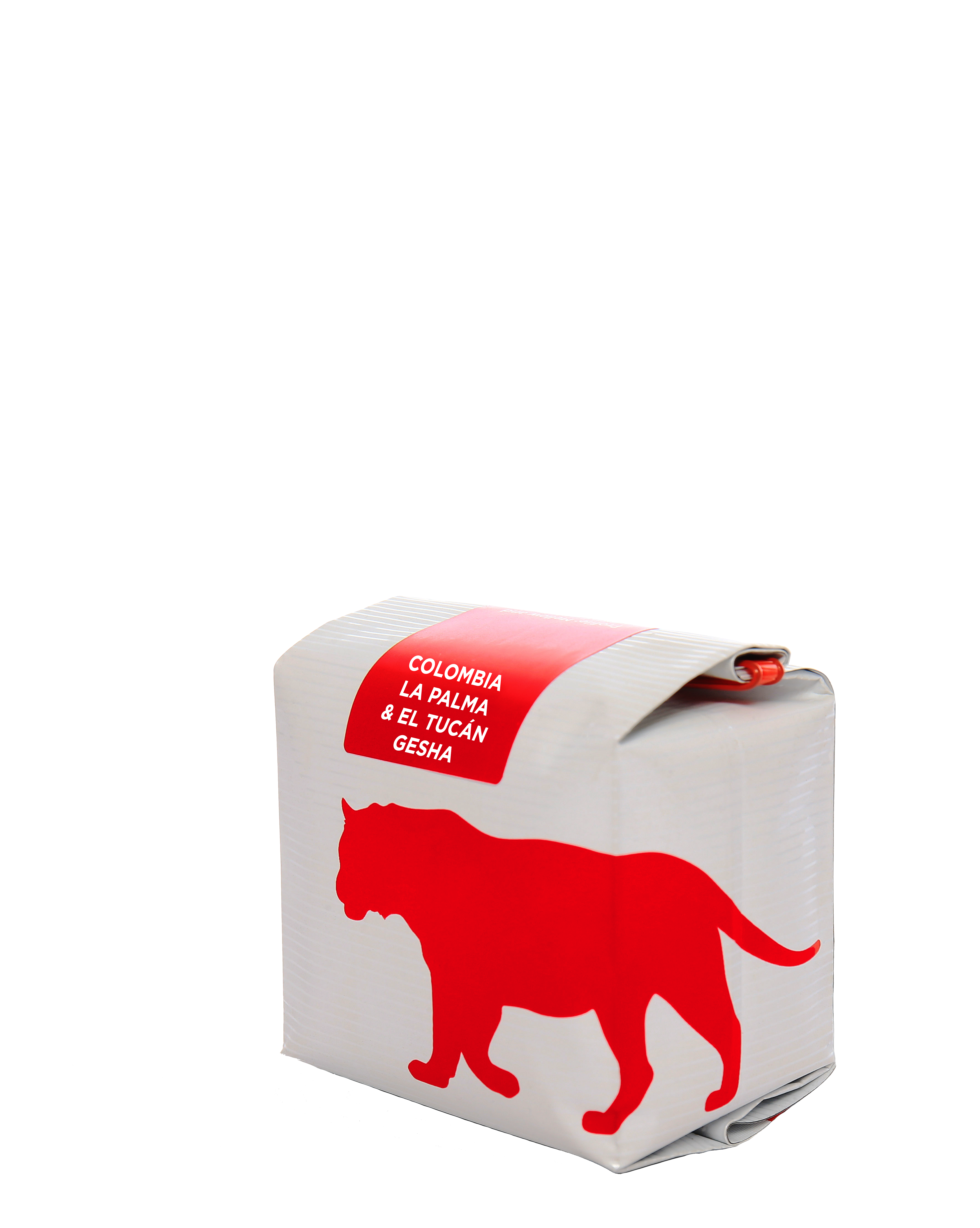 Colombia La Palma & El Tucan Gesha
Raspberry, Lavender, Vanilla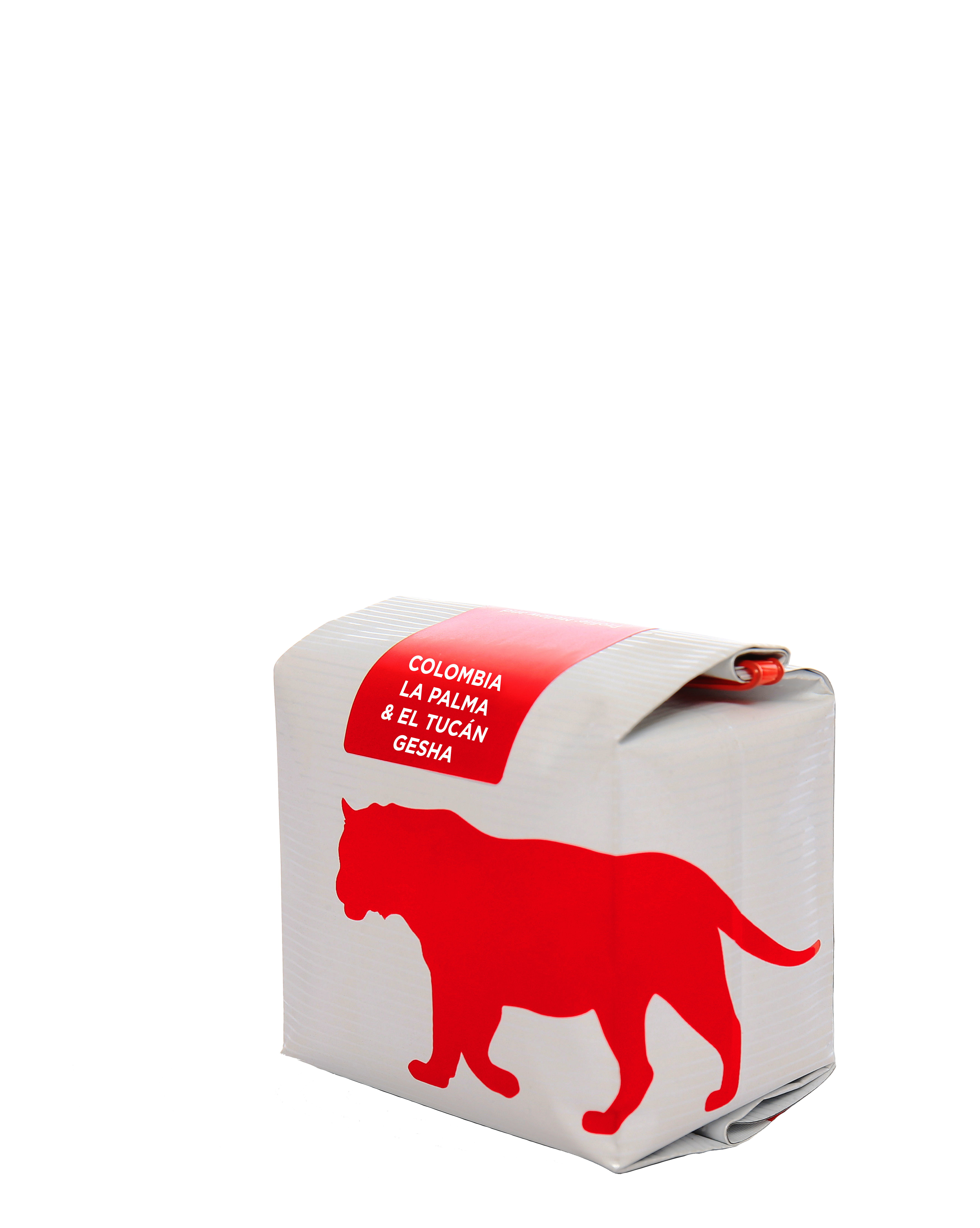 Colombia La Palma & El Tucan Gesha
$35.00
Origin
Farm: La Palma & El Tucán
Producer: Felipe Sardi & Elisa María Madriñan
Roast Level
Light
Med Lt
Med
Med Drk
Dark
Tastes Like
Intensely fruity with flavors of raspberry, lavender, and vanilla.
The Story
Situated on the slopes of the Andes Mountains west of Bogotá is La Palma & El Tucán, a farm producing some of Colombia's most interesting coffees. In 2011, after an exhaustive search for a piece of land, founders Felipe and Elisa settled on a previously abandoned 18-hectare plot to begin their passion project. Shortly thereafter, exotic varieties were planted, and a state-of-the-art mill and lab were constructed to process and analyze the coffees. With a small hotel operation on the property, the farm offers a unique experience where coffee enthusiasts, or those just trying to get away, can immerse themselves in the world of coffee producing. Since its inception the farm has earned distinction amongst the specialty coffee community with several coffees being used in international Barista and Brewers Cup competitions.

This Gesha variety coffee is a perfect representation of Felipe's and Elisa's obsession with developing unique flavor profiles through diligent farming practices and extensive experimentation with processing. The famous Gesha variety is known for its outstanding and unique flavor, especially when coupled with high elevations such as those found at La Palma & El Tucán. This lot was processed using the natural, or dry method where after harvesting the coffee is left to dry whole with the fruit intact, resulting in an intensely fruity flavor profile.

In addition to the coffees grown on La Palma & El Tucán, Felipe and Elisa purchase coffee cherry from nearby growers as part of their Neighbors & Crops program. The program was created to help revitalize the coffee-growing culture of the region. Members, most of whom are small-scale farmers, receive greater market access and assurance that their coffee is properly processed, which can often be challenging for small-scale growers.
Read More