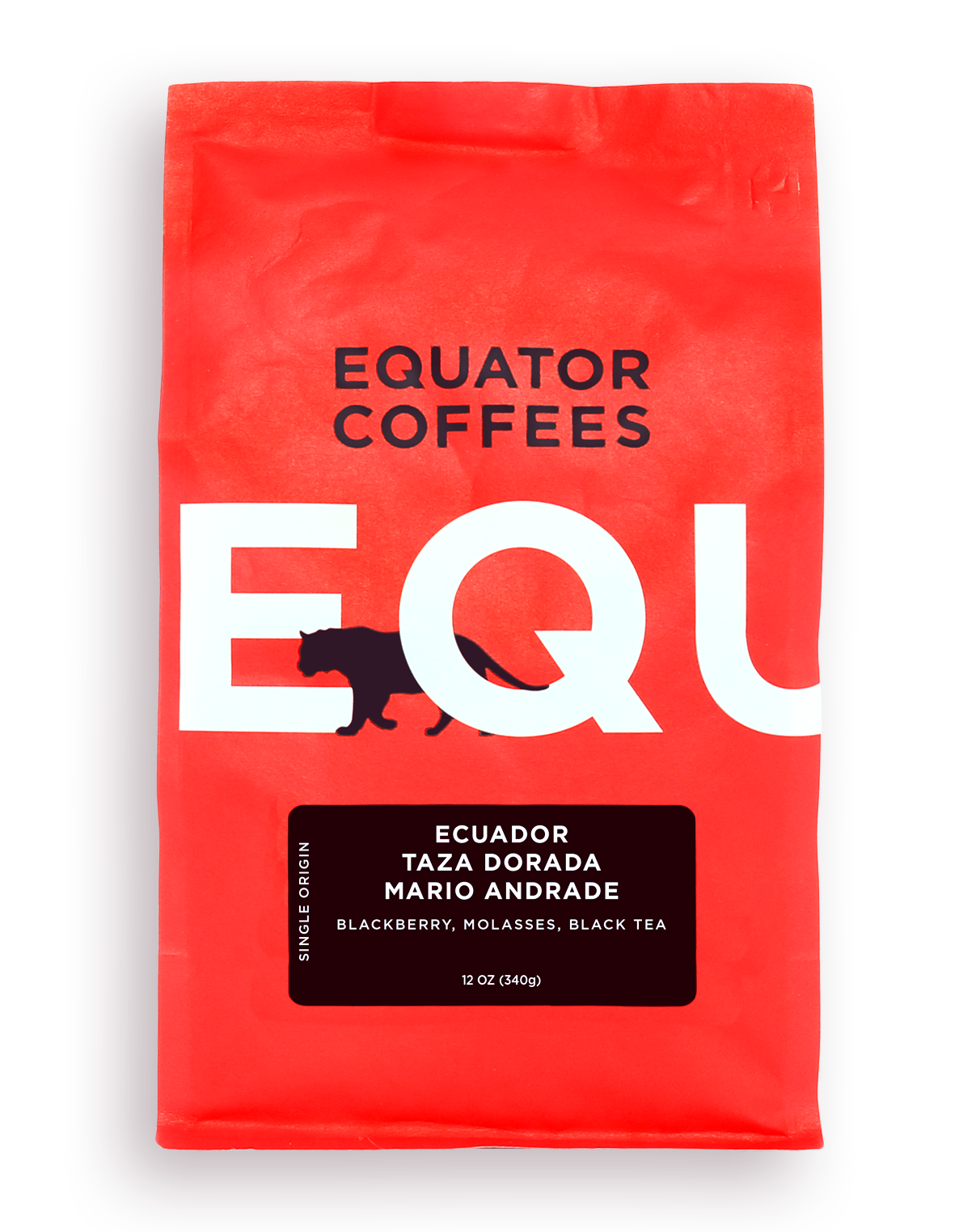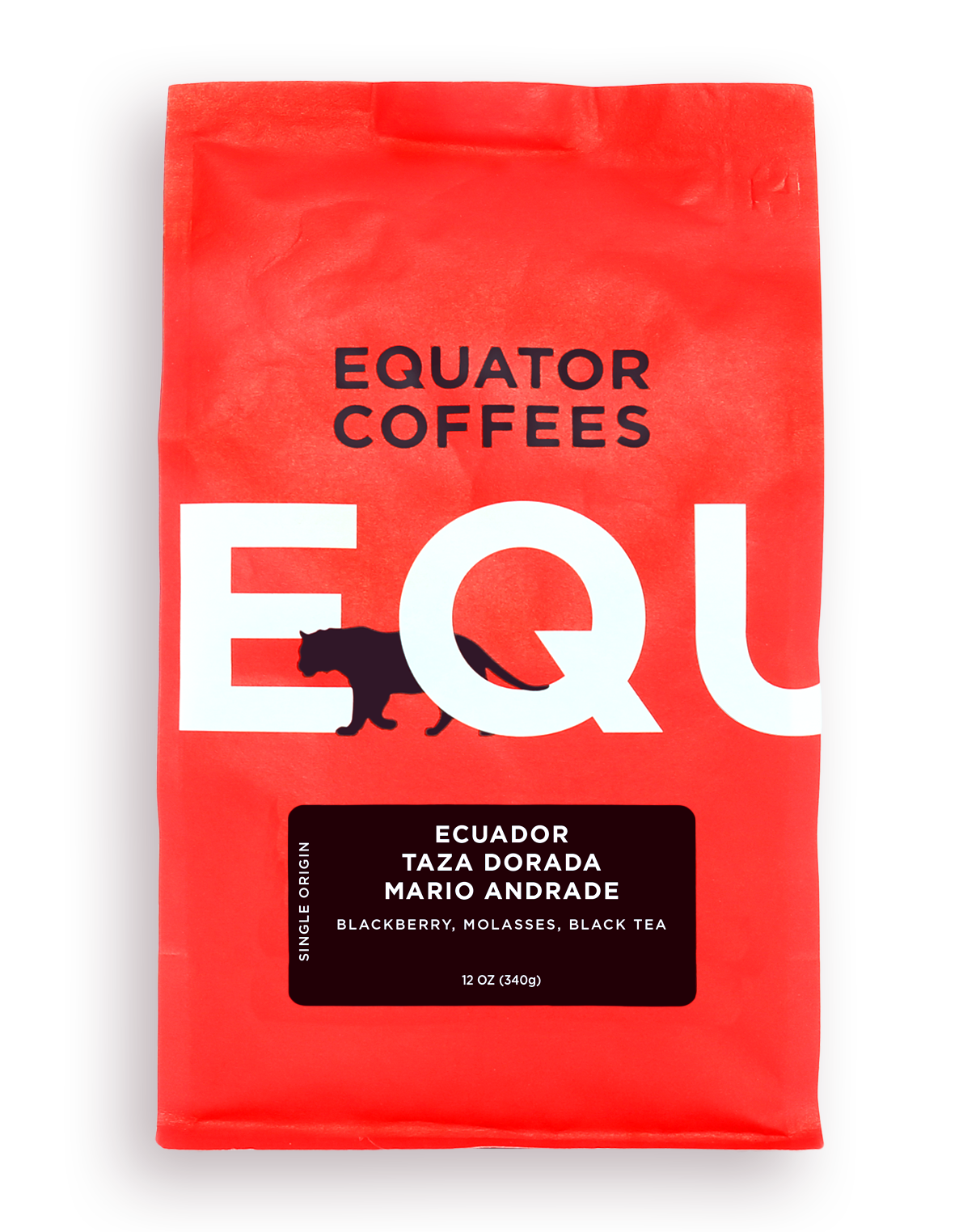 Ecuador Taza Dorada Mario Andrade
Blackberry, Molasses, Black Tea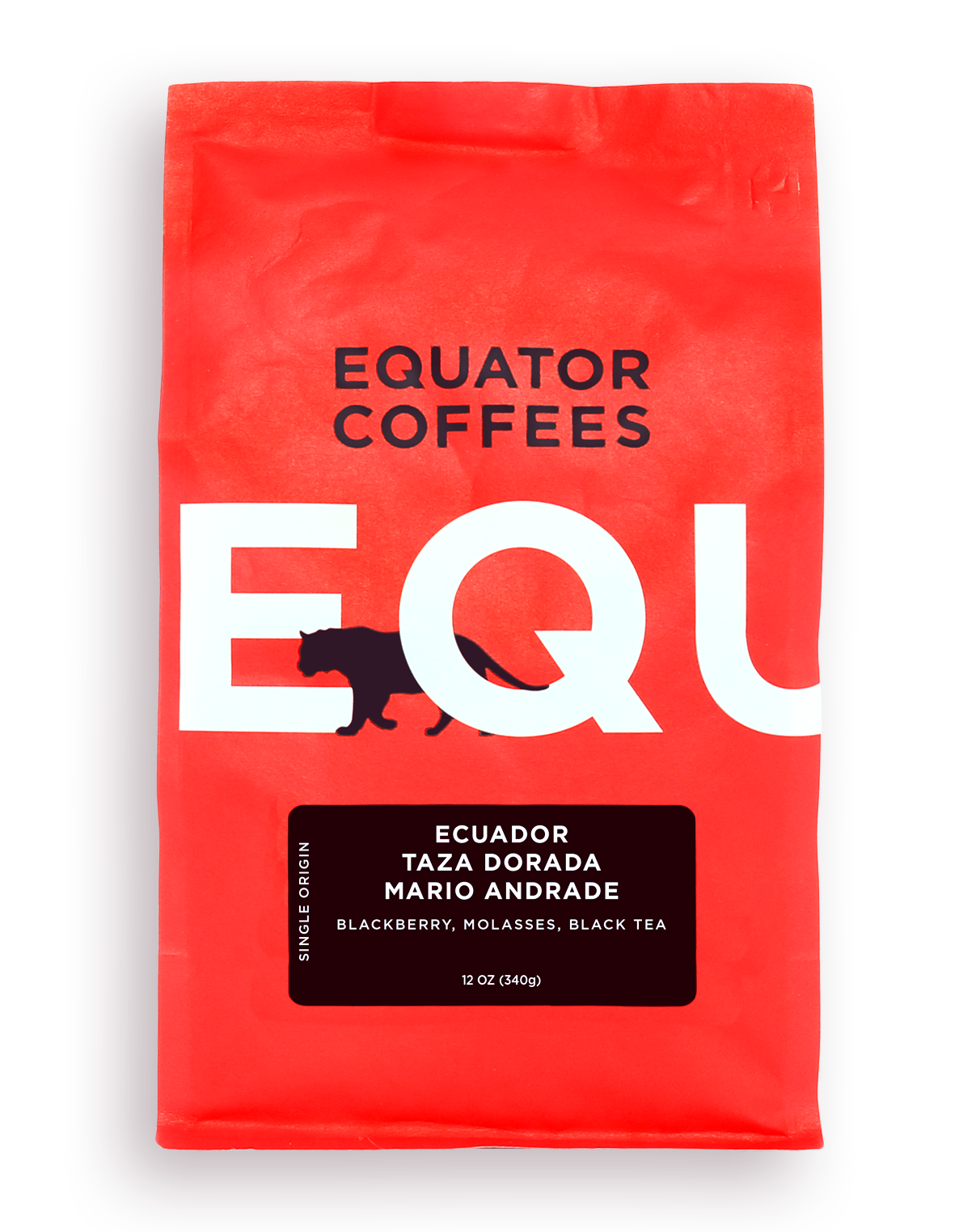 Ecuador Taza Dorada Mario Andrade
$24.00
Origin
Farm: Habitat Forest
Producer: Mario Andrade
Imbabura
Roast Level
Light
Med Lt
Med
Med Drk
Dark
Tastes Like
Flavors of blackberry, kiwi, black tea, caramel, and molasses.
Altitude
6,600-8,000 feet
Variety
Bourbon
Processing
Washed
The Story
We are pleased to present a winner from Ecuador's most recent Taza Dorada competition! Like Cup of Excellence, Taza Dorada is a national competition where coffee producers from around Ecuador submit their best lots for multiple rounds of evaluation. After local coffee experts tasted hundreds of submissions and selected the semifinalists, the international pool of judges arrived to evaluate the best lots and select the winners. This coffee represents one of the best lots produced in Ecuador this season! After the competition concluded, the top coffees were sold in a live auction, Equator was able to secure this special Bourbon variety lot.
This coffee comes from Habitat Forest, a coffee farm owned by Mario Andrade that is focused on Arabica coffee production (in a country that produces a great deal of Robusta species coffee) and agritourism. In addition to growing their own coffee, Habitat Forest works with farmers throughout the high-altitude Del Río Mira basin in the Imbabura and Carchi areas. Their mission is to contribute to the socio-economic development of families in Northern Ecuador, improving their quality of life, and in turn providing an alternative to less environmentally friendly activities, such as mining.
Read More