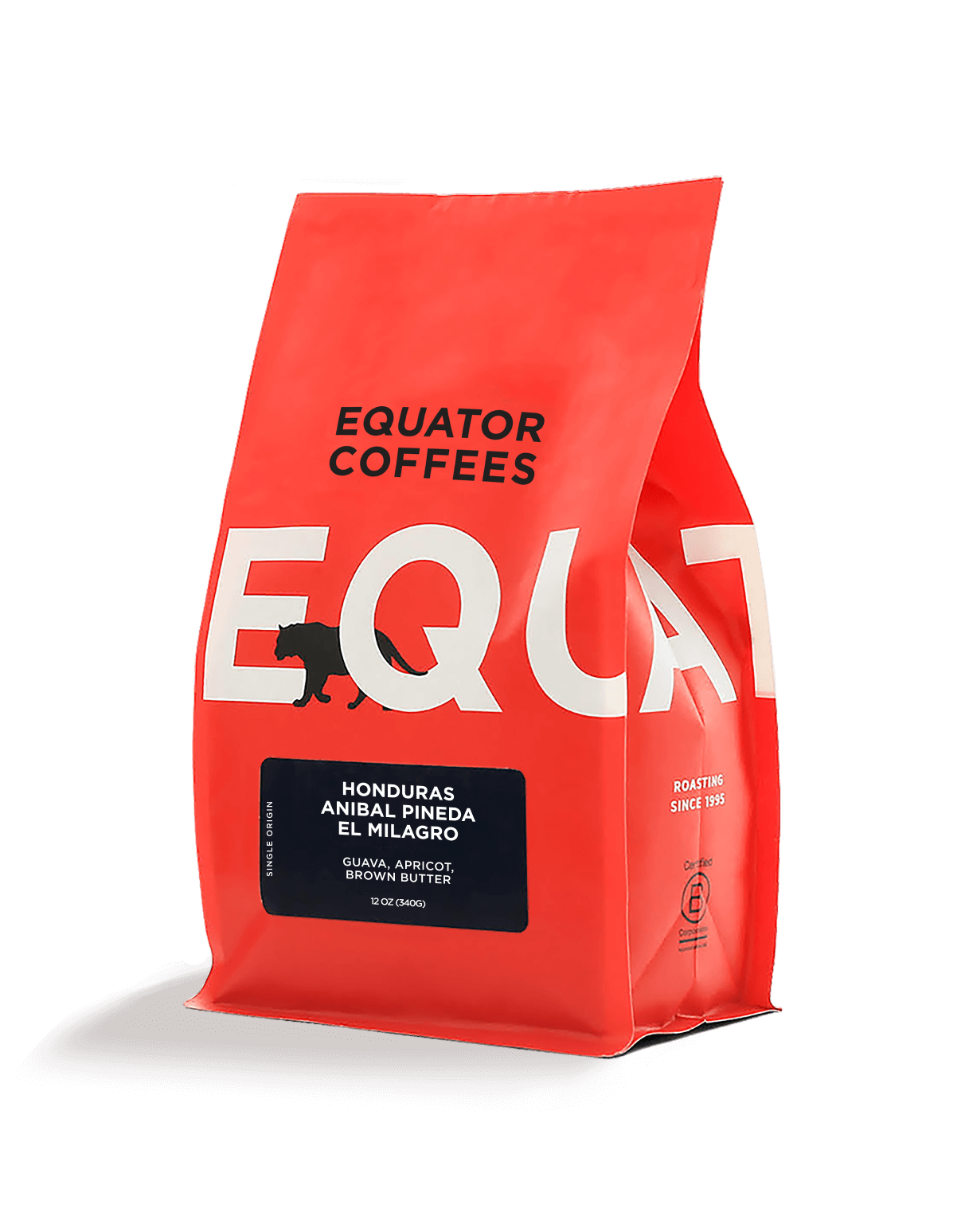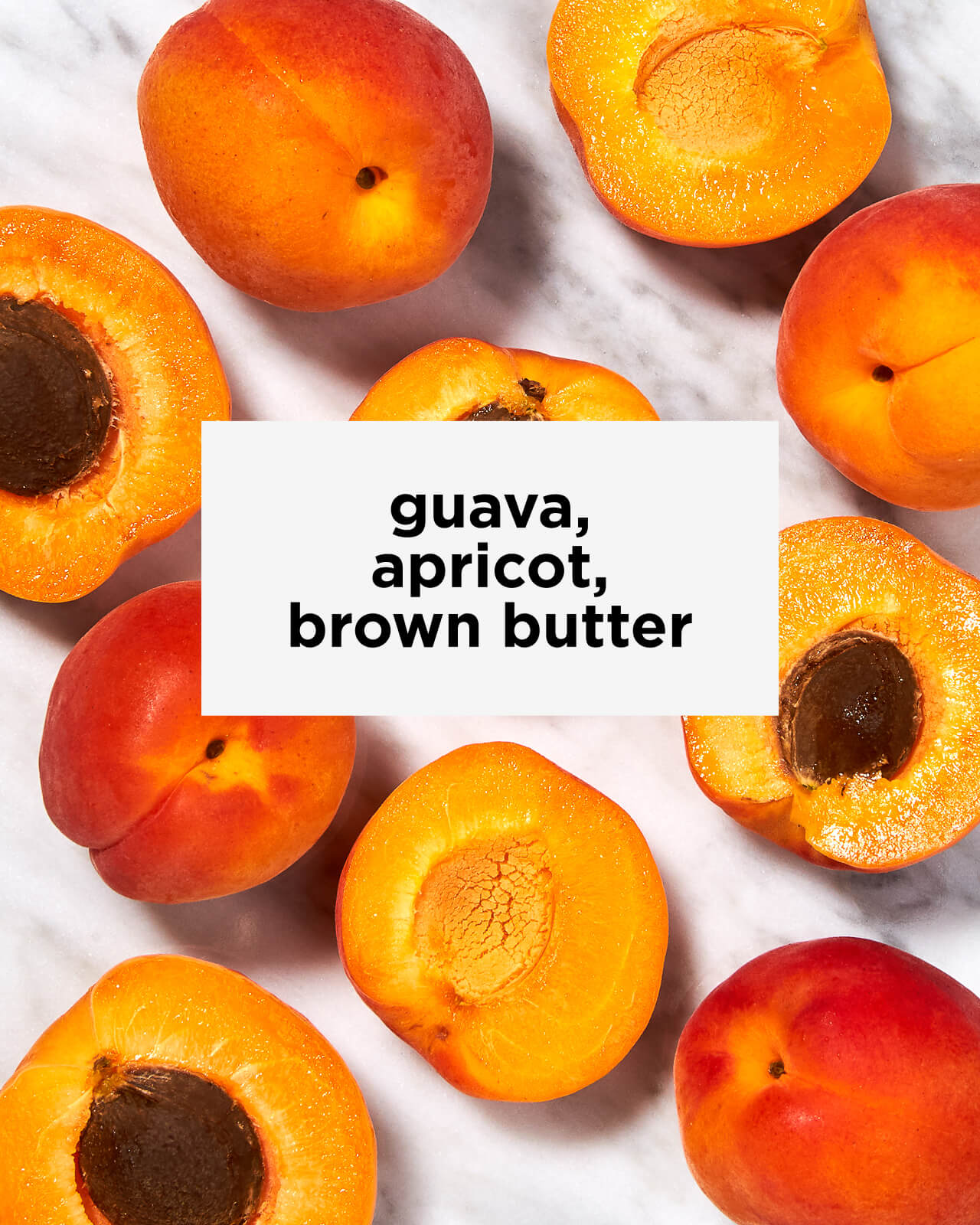 Honduras Anibal Pineda El Milagro
This is the 9th year in a row that we have been the exclusive buyer of coffee from Anibal Pineda's farm El Milagro, nestled in Honduras' Santa Barbara region.
Enjoy a cup at home of this longtime single origin favorite: a washed-process coffee with notes of guava, apricot, and brown butter.

Flavor Profile
Origin

Peña Blanca, Santa Barbara Department, Honduras

Tasting Notes

Sweet and complex flavors of guava, apricot, and brown butter with a silky body.

Roast Level

Light

Med Lt

Med

Med Dark

Dark
Origin Story
This is the tenth year in a row that we have purchased coffee from Anibal Pineda's farm, El Milagro. This coffee comes to us through a collaboration with Beneficio San Vicente, a coffee mill established by the Paz family in the town of Peña Blanca, in Santa Barbara, a coffee growing region that regularly places winning coffees in the Honduras Cup of Excellence competition. Some of this success is due to the work of Benjamin, Arturo and David Paz who mill and grade many of these winning coffees. Beneficio San Vicente plays an important role by assisting growers with the export of their coffee and offering technical assistance and financing. Helping the farmers determine the quality potential of their coffee is especially important; it helps growers decide if it is worthwhile to spend scarce resources on improving quality for the specialty market. In Anibal Pineda's case that hard work has clearly paid off.

After experiencing abnormal climate conditions that caused small harvests over the past couple of years, Anibal made the decision to replant much of his farm with the coveted SL28 variety. These trees are not yet producing fruit, but we are excited to taste samples of the initial harvests in the coming years. This replanting coupled with the recent irregular weather means that availability of this Pacas variety lot is extremely limited, so be sure to try it while you can!

Altitude
Variety
Processing
Why We Love This Coffee
We are always eager to taste Anibal's coffee, and it's exciting to witness his hard work and dedication to quality pay off. This coffee comes from a small plot Anibal purchased almost a decade ago called El Milagro. When the coffee finally came into production, Equator began purchasing the coffee and has been the exclusive buyer of coffee from this plot of land ever since. When we visited in early 2019, Anibal mentioned that his family has purchased additional farmland with the income they made from the quality premiums Equator pays for his coffee. The roasting team at Equator simply refer to this annual favorite as, Anibal.
Sustainably Sourced
Good Coffee, Better Planet
We treasure our relationships in the global coffee community and invest in projects at origin to support our partners in their commitment to environmental sustainability and social welfare. We also invest in reducing our day-to-day impact, through initiatives like energy-efficient Loring Smart Roasters to reduce carbon emissions per batch by 80%.

As a certified B Corporation, we are a leader in sustainable practices that impact people and the planet. This third-party certification requires us to demonstrate transparency and accountability throughout our supply chain and quantify the impact our business creates for our employees, the community, and the environment. We are proud to be part of this community working together toward one unifying goal: using business as a force for good.