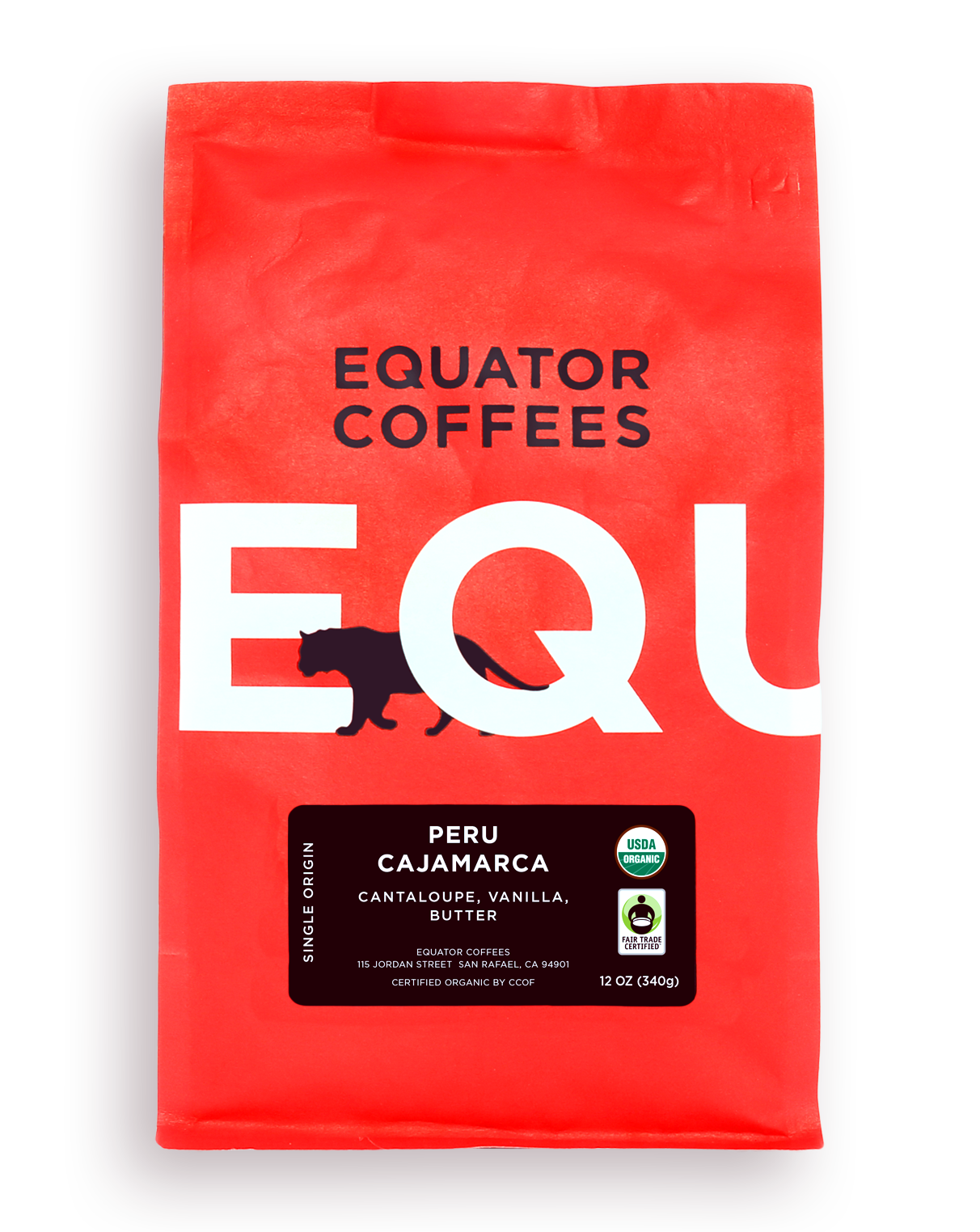 Peru Cajamarca Fair Trade Organic
Cantaloupe, Vanilla, Butter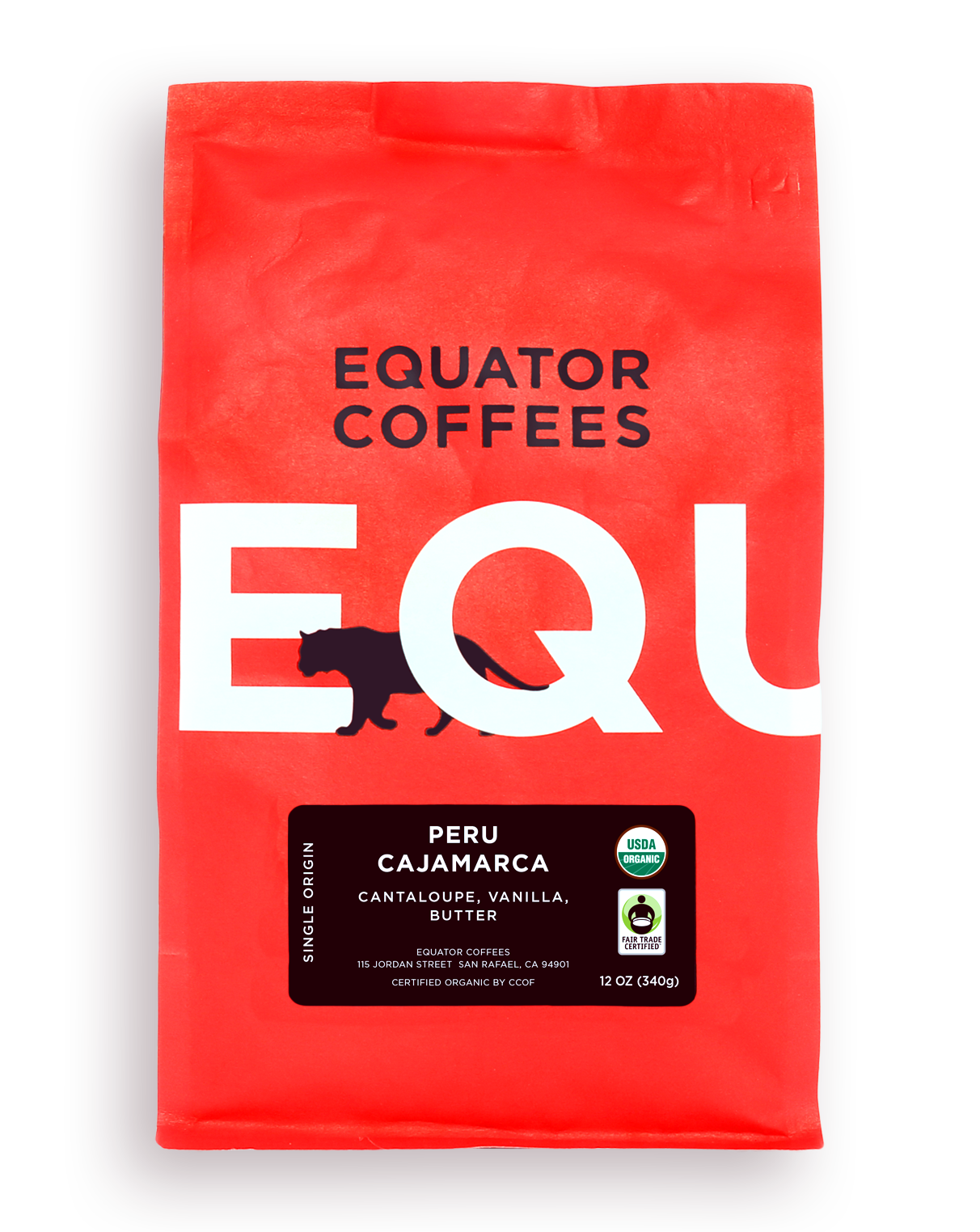 Peru Cajamarca Fair Trade Organic
$17.50
Roast Level
Light
Med Lt
Med
Med Drk
Dark
Tastes Like
Creamy and complex with flavors of cantaloupe, vanilla and butter
Chocolatey, Nutty, Spicy
Altitude
5,250-6,230 feet
Variety
Caturra, Bourbon, Typica, Catimor
Processing
Washed
The Story
Sol & Café is a coffee grower's cooperative located in northern Peru's Cajamarca growing region. Cajamarca, which extends to the Ecuador border, is situated in the Andes mountains, the longest mountain range in the world. Since being founded in 2003, Sol & Café has grown from 27 to 60 base associations and now has over 1,000 individual members throughout the Cajamarca region.
Producers seeking membership in Sol & Café must have the visto bueno, or approval of existing members within their community. If an applicant comes from a community not yet associated with the cooperative, representatives will visit the producer to determine whether they will be a contributing member to the group and are committed to producing high quality coffee.
Sol & Café is one of the leaders in creating cooperative alliances with like-minded associations in the greater Cajamarca region. The co-op provides technical and marketing services to the small-scale farmers throughout northern Peru. Without this kind of strong organizational support, farmers would have to produce coffee and find buyers on their own. Instead Sol & Café helps farmers develop best practice strategies for cultivating healthy fields, increased production yields, and for locating markets, facilitating sales and exporting their coffee.
Read More