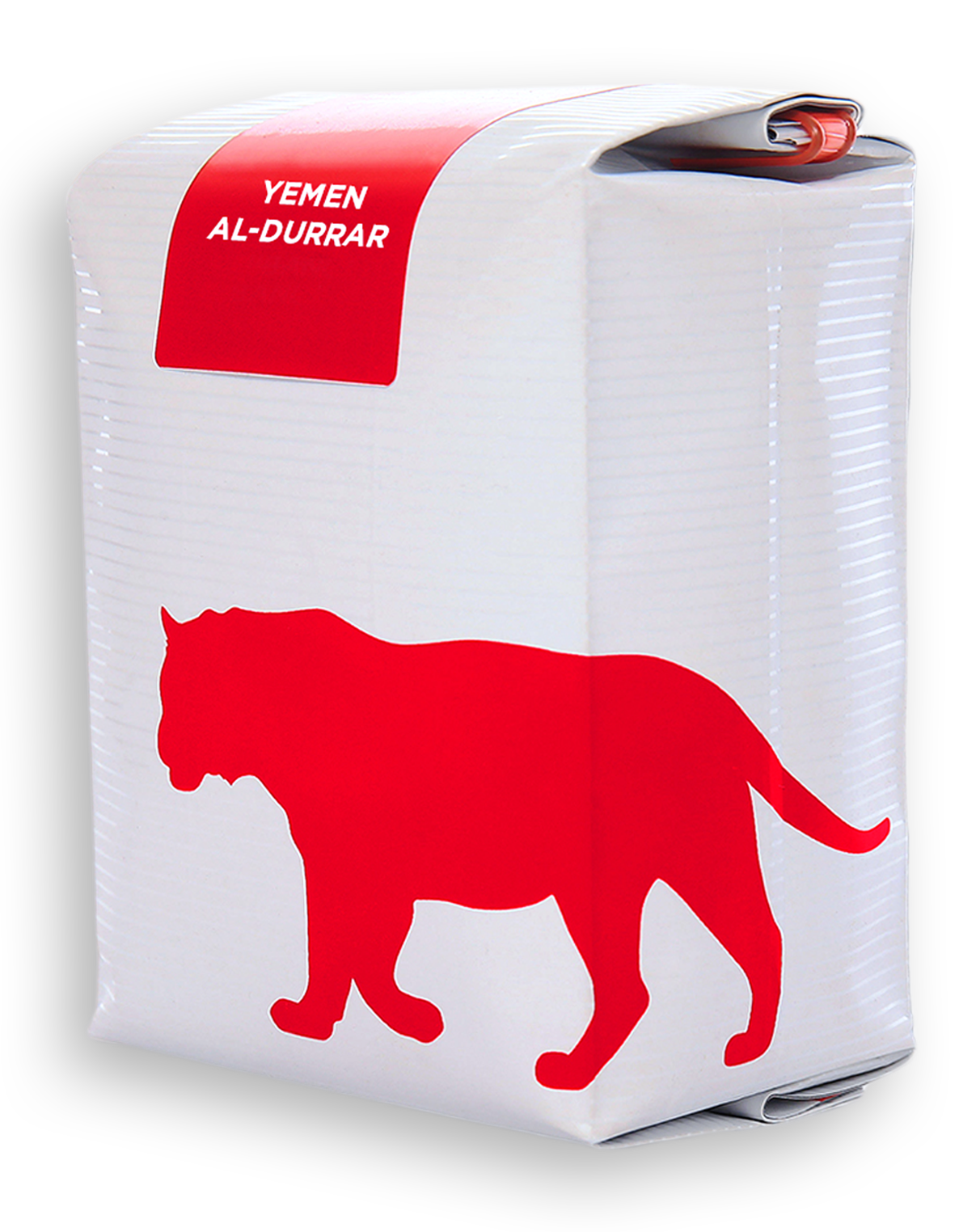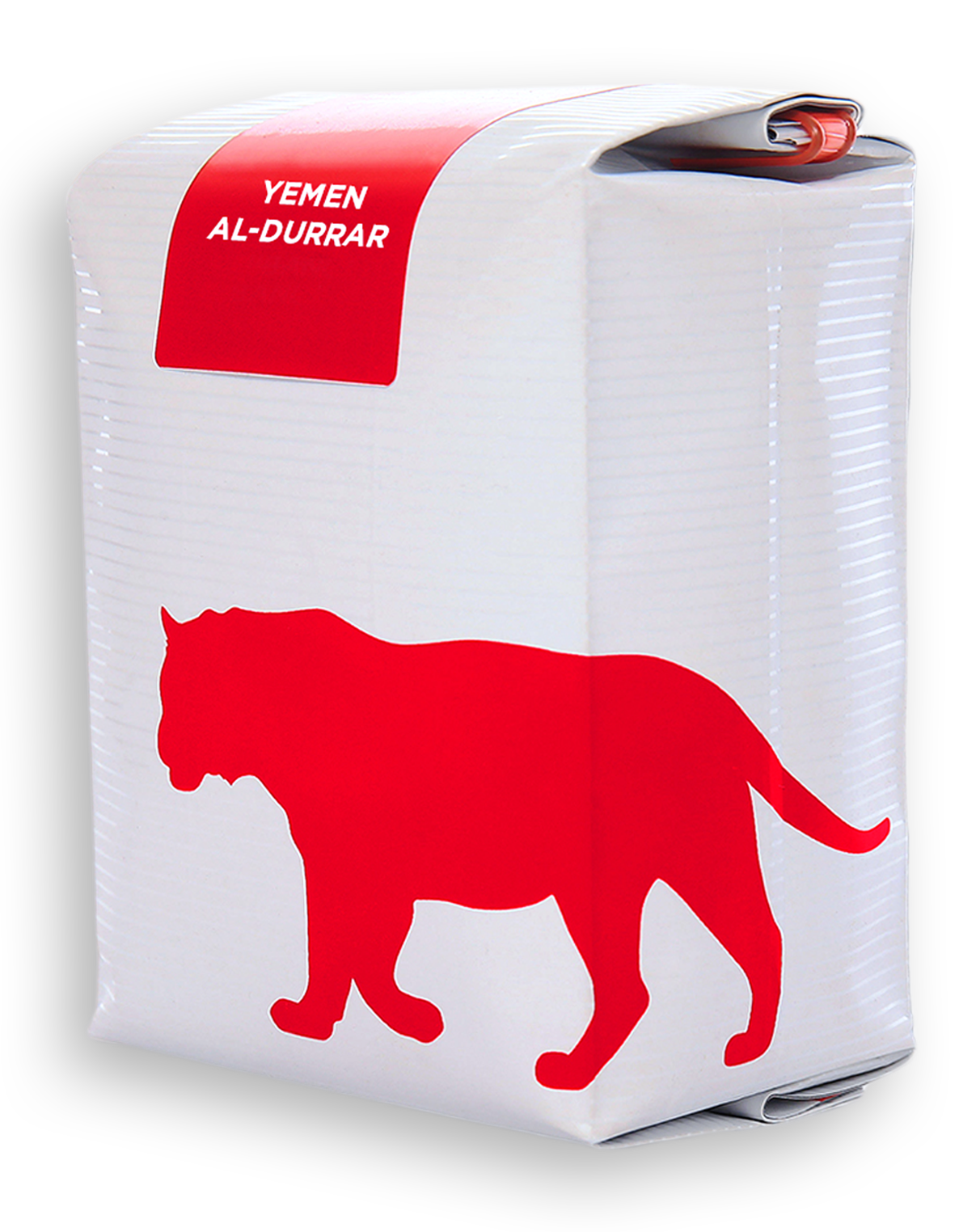 Yemen Al-Durrar Port of Mokha
Fig, Allspice, Ruby Port
Won't ship until after Christmas
Yemen Al-Durrar Port of Mokha
$21.00
Origin
Al-Durrar, Sana'a Governorate, Yemen
Roast Level
Light
Med Lt
Med
Med Drk
Dark
Tastes Like
Smooth and complex with flavors of fig, allspice, orange peel, and ruby port wine.
Berries, Spicy, Chocolatey
Altitude
7,100 to 7,900 Feet
Variety
Udaini (heirloom Typica)
Processing
Natural
The Story
Two dollars from every bag sold will be donated to Mercy Corps to further their humanitarian work in Yemen.
We are pleased to present, for the third year in a row, a coffee that was brought to us through our friends at Port of Mokha, an up-and-coming coffee importer focused on specialty coffee from Yemen. Several years ago, Equator was introduced to Mokhtar Alkhanshali, a Bay Area based, Yemeni-American coffee entrepreneur who was actively working with coffee farmers in Yemen. His goal is to educate coffee producers so that they can improve quality and help establish connections between farmers and roasters.
This year we are featuring a coffee from Al-Durrar, an area within the Sana'a growing region. Sana'a has been involved in coffee cultivation longer than anywhere else on earth, and with growing altitudes from 7,100 to 7,900 feet above sea level, Al-Durrar produces some of the highest grown coffees to be found. Our friends at Port of Mokha have been working in the Al-Durrar region for many years and it shows in the quality of the cup. Refined flavors, consistent quality and an ongoing commitment by the farmers to strive for excellence.
Since growers in Al-Durrar began working with Port of Mokha a few years ago, hundreds of other community members have begun participating in specialty coffee production. One benefit of this new focus is the removal of qat (or khat,) a plant with leaves that contain an amphetamine-like stimulant. In the first year working in the region, farmers removed 14,000 qat trees to make room for coffee, and many more have been removed since.
Read More